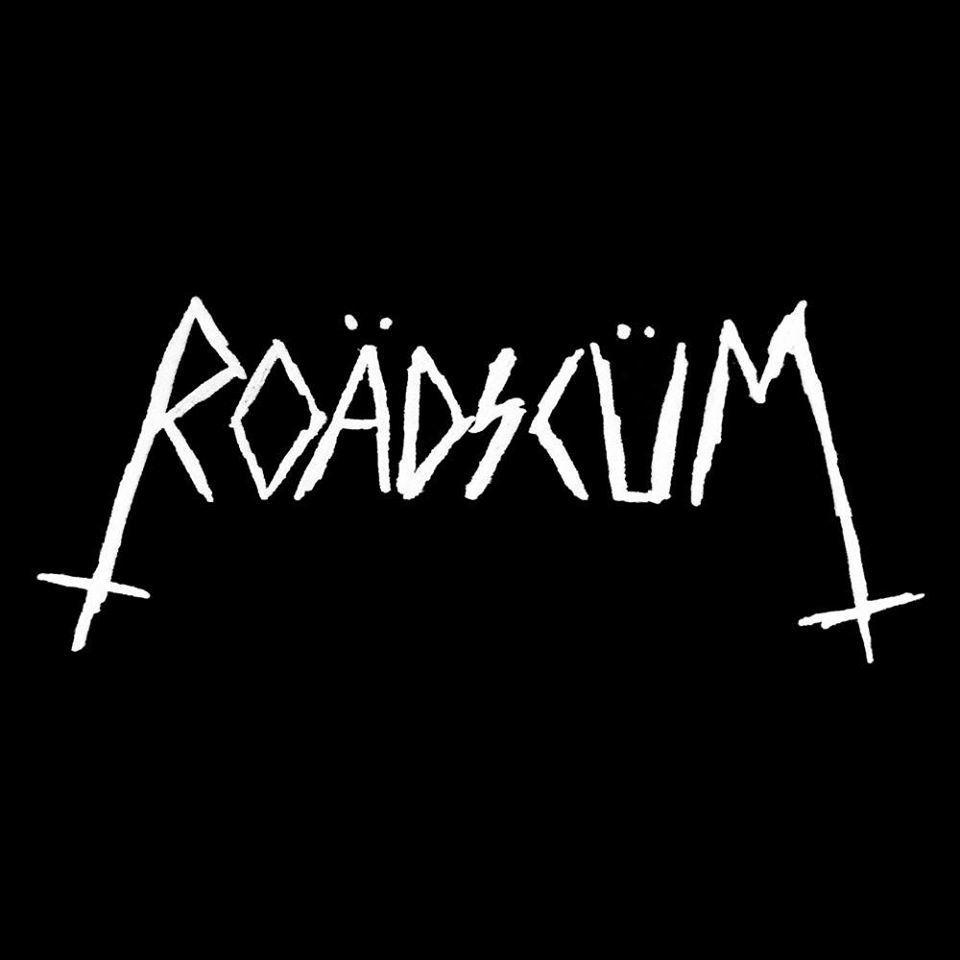 !!!METAL PUNKS FROM PORTUGAL!!!
We had a conversation with ROADSCUM.Enjoy!
Welcome to the FILTHY DOGS OF METAL Webzine.
1. Tell us a few things about ROADSCUM (Members, Starting Year etc).
Hey guys! ROADSCUM here, in a Post Apocalyptical quarentine! The band is Peter Wasteland on bass and vocals, Speedfaias and Steelbringer on guitars and back vocals, and Satanoize on drums.The idea came from Speedfaias around 2011, by wanting to make a band with influences from Motφrhead, Inepsy, Whipstriker, Midnight, buth with Heavy Metal guitar solos and a post apocalyptic theme.Being great friends with Steelbringer, athey both joined their forces and their axes and started jamming and writing some riffs.Steelbringer met Peter Wasteland while drunk and trying to snatch beer from his tent, in a festival. They instantly became friends. Speedfaias got to know him after that, and they just knew he had the right vibe. However, since he is from an island (Terceira, Azores), they decided to wait a year for him to come and live in the continent.Satanoize was an old friend and lived in the same area, so, it was the natural choice.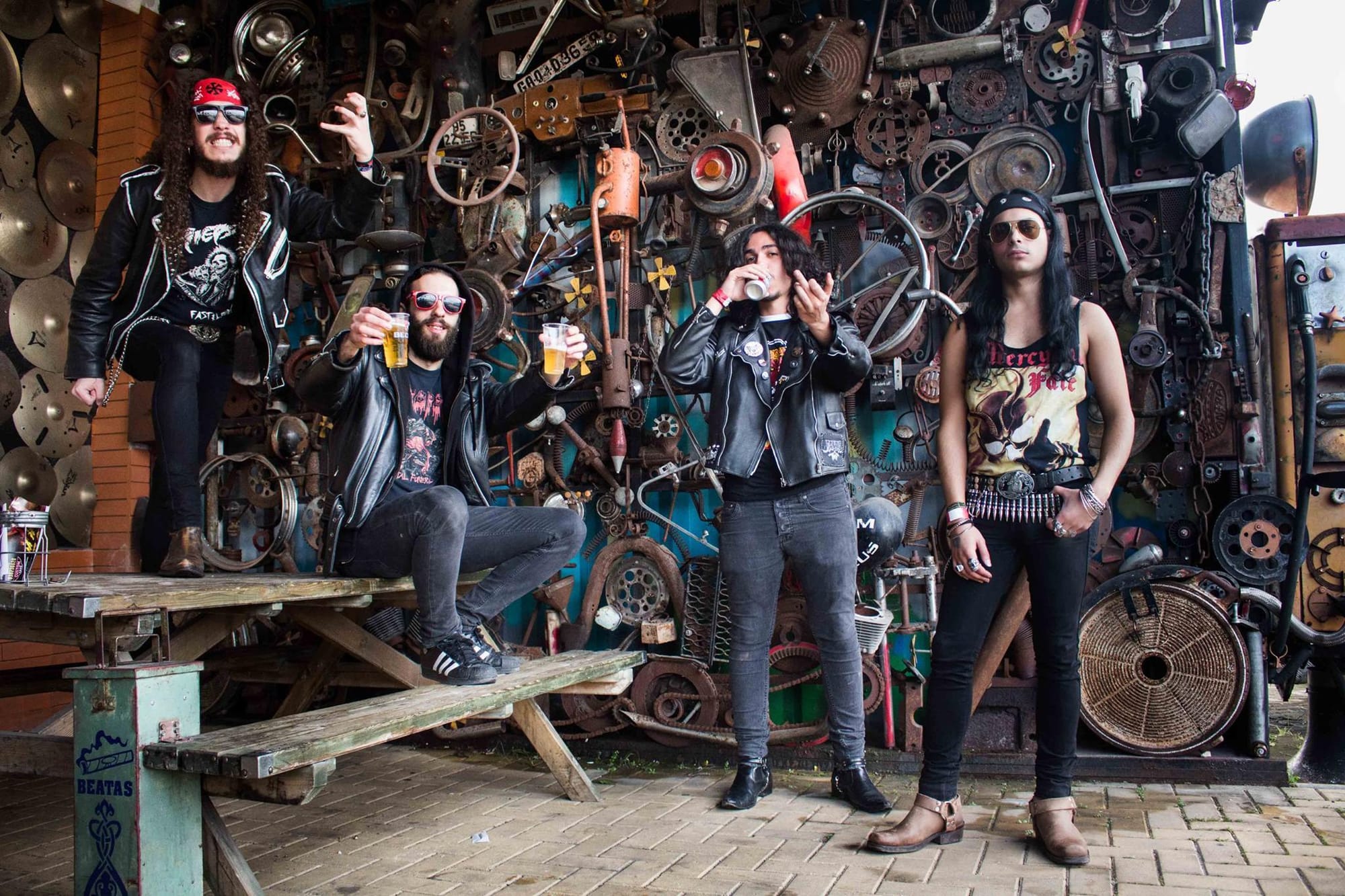 2. You have recently released 2 new songs ''Quantum Rebel & Primal Call ''. What is the feedback from your audience as well as from the press?
The audience has really enjoyed it. Lots of shares from all over! It hasn't caught the attention of the press, mainly because the lights are turned to all the concerts that are being canceled, due to the COVID-19 situation, But everyday we see shares in our feeds, so, it's great for us!
3. Label or DIY and why?
We like it both. It will also depend of the label and the type of release, for the album we will search for a label, this latest single release we decided to just put it online and waste no time.
4. Do you prefer Vinyl, Tape, CD or Digital Format and why is that?
Both have their pros and cons. Vinyl is the dream, Tape is the kvlt, CD's to listen while driving and DF is practical.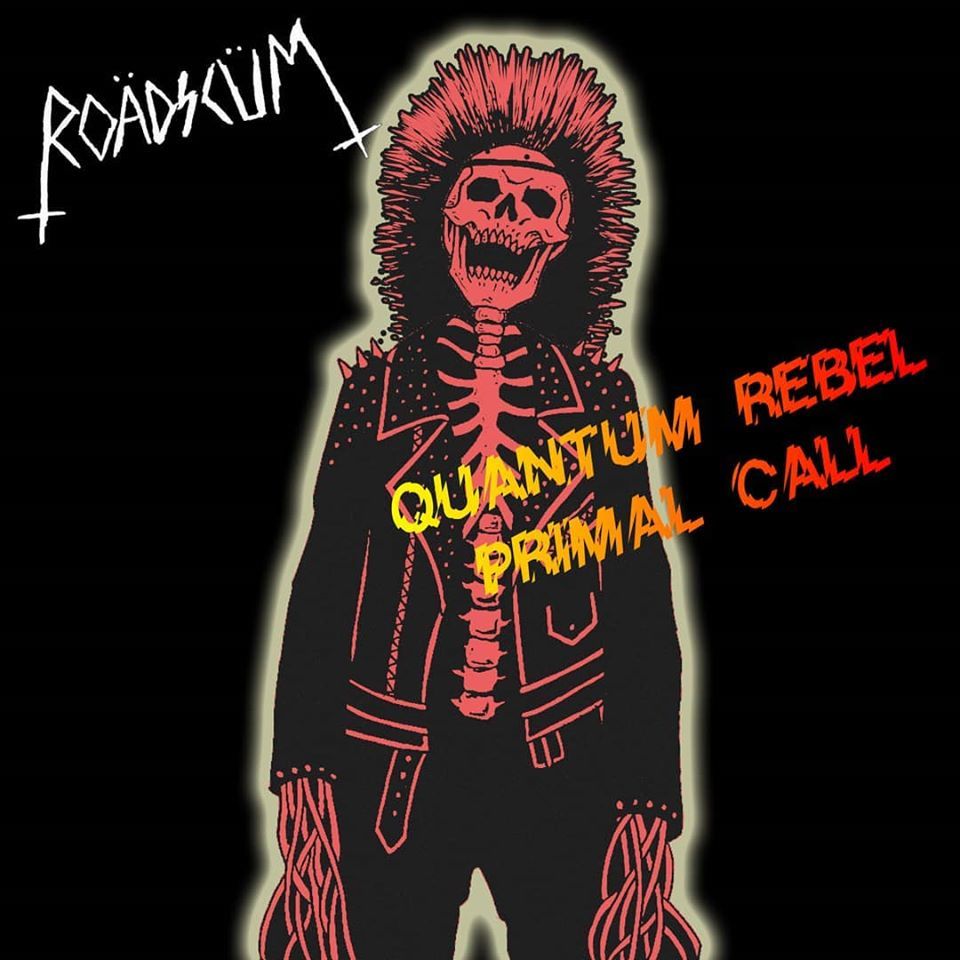 5. Which are your main influences (Favourite Artists / Bands etc.)
Motorhead, Inepsy, Midnight, Venom, Thin Lizzy, AC/DC, Rose Tattoo, Hellhammer, Whipstriker, Anti Cimex, Motley Crue Death Side, Discharge, Disfear, Burning Leather, Dead Hunt, Black Panda, Scorpions, Sodom, Poison Idea, Judas Priest, Darkthrone.
6. Which things, do you think, a Band should sacrifice in order to succeed? Have you ever sacrificed anything in your life for a better future of your Band?
I guess sometimes you need to do stuff the right way in order to show your music to the people, and learn how to do it when many times you just want to play, raise hell, get drunk and have fun with no limits.
But basically jobs, liver, lungs and mental sanity.
7. Describe your ideal live show as a performance Band. Have you already experienced that?
Technically speaking, to be able to hear everything, and no major flaws. About the show itself, a completely crowded venue with no one sober, fists in the air, stage dives, crowdsurfing. The band being so tight that everyone can feel that raw power.
NYE in CAVE 45 in Porto, 2017/18. It was fucking insane.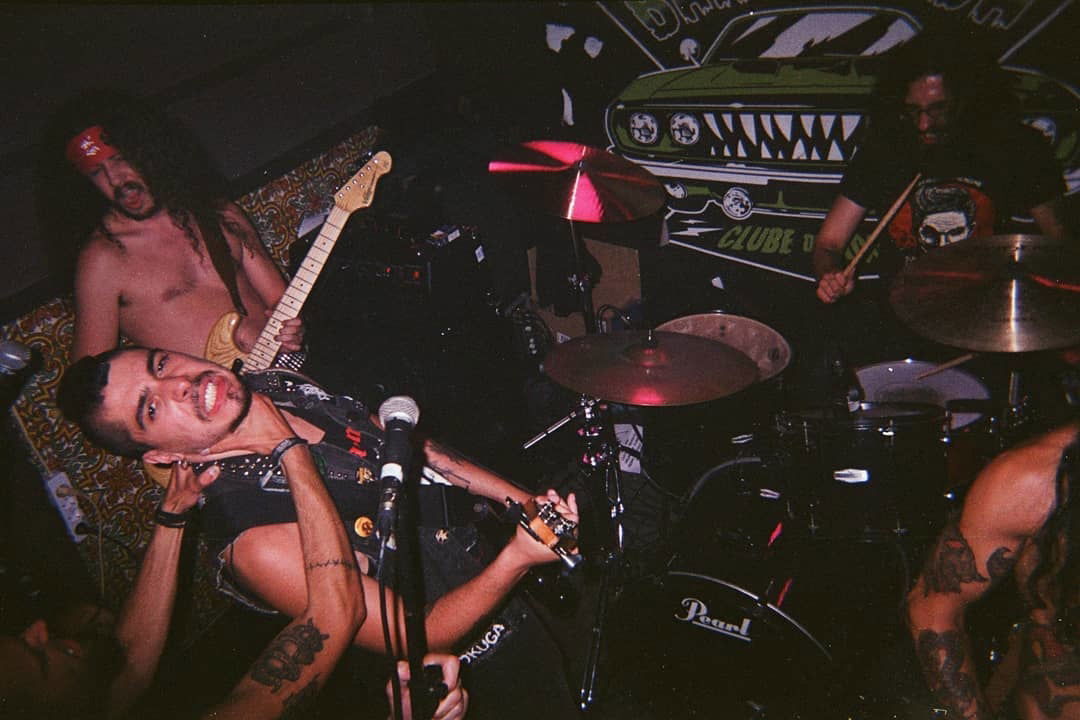 8. Which attributes, do you think, that a new Punk Metal Band should have in order to gain identity and be unique?
Delivering good music and shows is mandatory. I think you can either earn it through implementing a different element in the sound, or, of course, aesthetics. On top of that, the sweet spot is when that sense of grassroots manages to find itself through the dna of the band. That can be heard in bands from INDIAN NIGHTMARE to NEUROSIS. Also, take a look at DEVIL MASTER, with a completely unique and addictive guitar sound!Also in the these crazy obsessive internet days, the mixing of styles and influences can give birth to something quite unique, which can be added to that same sense of grassroots, and give the bands their special x factor or identity, without being stuck to a specific formula (Isn't Rock n' Roll about rebellion?).But I think that you shouldn't search for that like it's the fuckin' holy grail. Just give it all to what you want to do, live the dream to the fullest, try to do better and be as much yourself as you can be, never forgetting the gods of rock n roll and be true to your guts!
9. Do you believe that Bandcamp and other Digital Platforms help the new Metal Bands? Which, do you think, is the ideal way for a Band to promote its work?
Having your music available in every streaming platform brings nothing but benefits. We worship and consume music in physical formats, but we all know it costs money. Money should never be an obstacle for those who want to enjoy music.And how many cool bands haven't we all found out from the recommended links from Youtube, Spotify, Bandcamp, you name it. By having it online, our music will always be accessible, either on your headphones on your way to work, or blowing the speakers of a bar while you get drunk! The wider the spectrum, the better!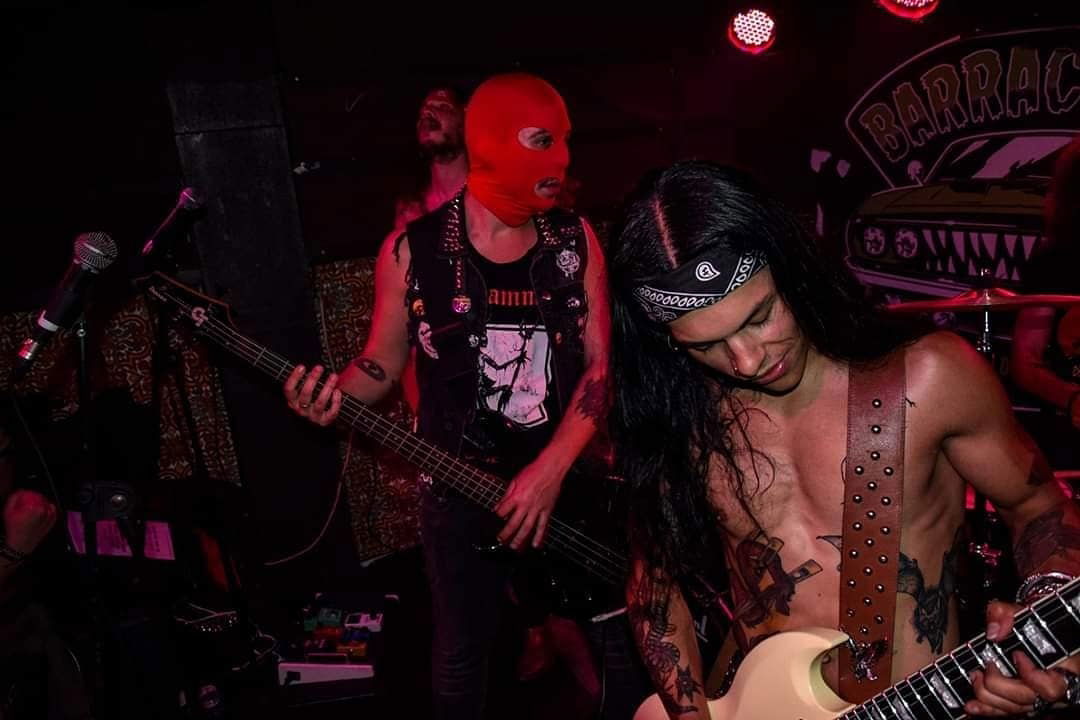 10. Tell us a few things about the New Underground Punk Metal Scene in Portugal (Bands, Fanzines, Webzines, Metal Clubs etc.)
The underground venues in Portugal are going through a rough time, all because of gentrification and greedy landlords. The COVID-19 situation isn't helping either. However, you can find a great underground spirit in DISGRAΗA (Lisbon), BARRACUDA and METALPOINT (Porto).I'd like to reccomend you some bands from Portugal: MIDNIGHT PRIEST, KAZΔN, MUFASA, INQUISITOR, ALCHEMIST, INFRA, PESTILΚNCIA, BLACK JOKE are other bands that we also play.Also take a listen to VURMΦ, DOKUGA, ALCOHOLOCAUST, VAI-TE FODER, BATTLESCARS, DESKARGA ETILIKA, CREPUSCULO MALDITO, SANGUE XUNGA, SYSTEMIK VIOLENCE, VENENO CALIFORNIA, RAVENSIRE, VECTIS, ESTADO DE SITIO, IRONSWORD, LYZZARD, WANDERER, FILII NIGRANTIUM INFERNALIUM, ARCHAIC TOMB, SCUM LIQUOR, CARNAGE, BAS ROTTEN, BACKALLEY LOBOTOMY, NARCOMANCER, MARTELO NEGRO, among many others.A great shout out to all the bands mentioned above. They also influence us in a way or another.
Take a look at METAL HORDE zine for some great content as well. Check the releases of HELLDPROD and CAVERNA ABISMAL.
11. Do you know anything about the Hellenic Metal Scene?
Yes, and we love it! I've already shared the stage with WITCHCURSE, a friend of ours recorded a solo for RAW POISON, and 2 of us are going to play in next year's edition of UP THE HAMMERS.We also keep in touch with Lanxsou from CHAINSAW DISTRO, who is someone that we think that does a great work in the worldwide metalpunk scene, and someone we'd love to work with in the future.Having never been to Greece, I always think of the Greek metal scene as Doom and Epic Metal worshipers, and I think of bands like DEXTER WARD, WRATHBLADE or BATTLEROAR.Apart from that, we also have to mention the great crust scene you had in the beginning of the 90s, with bands specifically mixing that foreboding sound of AMEBIX and AXEGRINDER with their own sense of gloomy atmosphere and barbarian vocals, and also more recent bands like HELLSTORM, CHAIN CULT, and the rotten metalpunk from SORDID DOGS.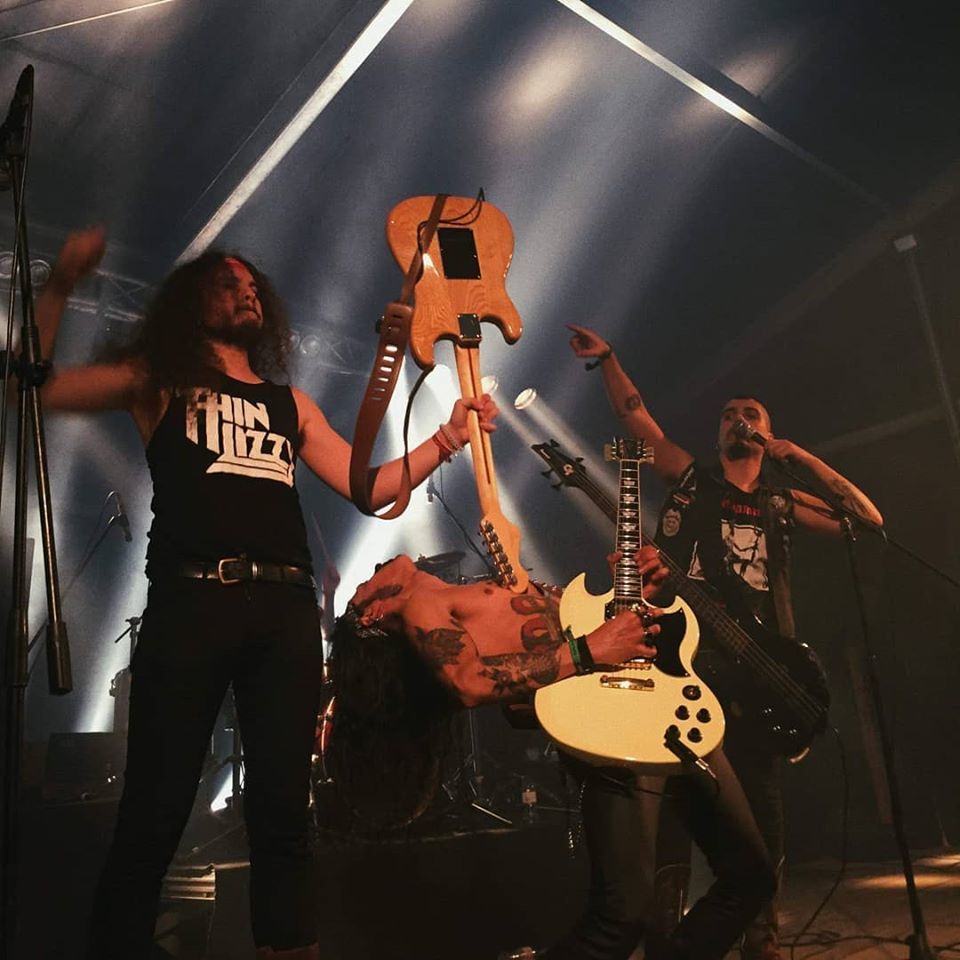 12. What are your future plans?
To release the album that's already recorded, and then, tour and pass out drunk everywhere
13. Thank you very much for your time & Keep up the good work! The closure is yours.
Rock hard, ride free! Keep a critical thinking, and don't let yourself be manipulated by anyone. Fight fascism and capitalism. Your safety depends on it.
Help the ones in need. And last, but not least, PARTY HARD!
By Steve the Filthy Dog.


ROADSCUM CONTACT:
https://www.facebook.com/roadscum/