We had a conversation with NARCOMANCER.Enjoy!
Welcome to the FILTHY DOGS OF METAL Webzine.
1. Tell us a few things about NARCÖMANCER (Members, Starting Year etc).
Lee (guitar) and Filipe (Voice) already had the idea to form a band for some time, and one drunken night around February 2019 they approached Ruca (guitar) to ask if he wanted to jam together. Ruca instantly said yes, and suggested that his friend Tiago give it a try on the drums, since they already had bands together in the past.On the following months they kept rehearsing, and after a while, we invited Xicote to join us and fill in bass duties.After a few months of rehearsing and already with a booked show, unfortunately we had to part ways with Tiago due to availability reasons and Lee invited David (drums) to fill in, and the line-up was set!
2. You have recently released your EP ''Narcömancer''. What is the feedback from your audience as well as from the press?
Honestly the reception is being better than we were expecting at first, mainly due to the limitations regarding recording resources. So we really want to thank everyone who keeps supporting us and sharing our music!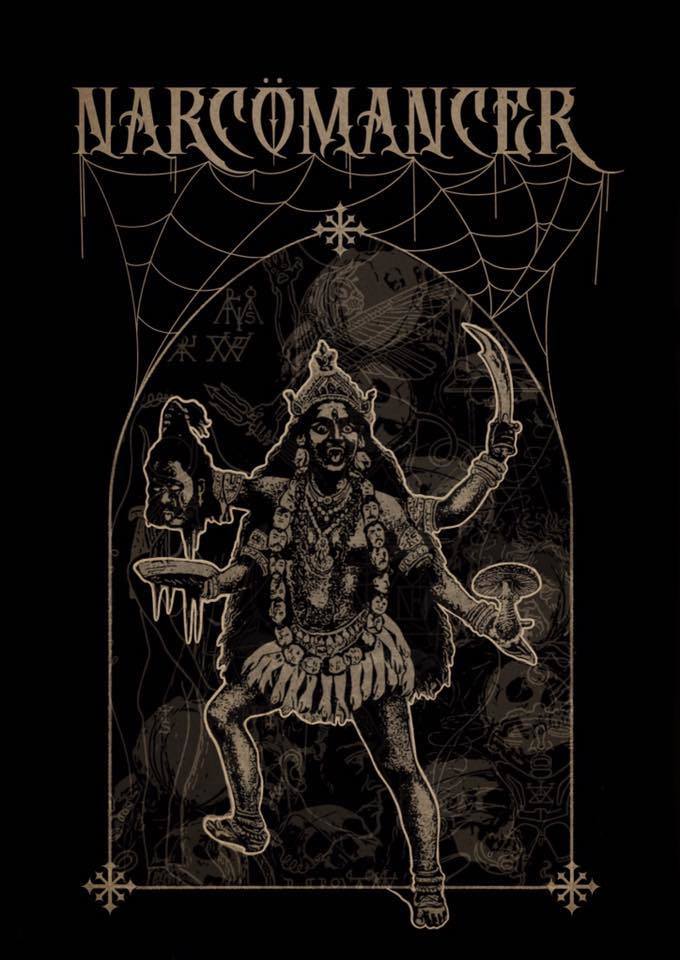 3. Label or DIY and why?
Up until now we've been keeping all aspects DIY, because it's a good way to learn and evolve as a band and musicians. But we've getting help from Larvae Records to release the physical format in Portugal.
4. Do you prefer Vinyl, Tape, CD or Digital Format and why is that?
We prefer tape and Vinyl, but we don't really discriminate any format, even because digital is currently the most accessible way so anyone, anywhere can listen to our music.
5. Your music style is Black/Thrash Metal. Which are your main influences (Favourite Artists / Bands etc.)
Is it?! Each one of us comes from different musical backgrounds and all our influences are reflected on the final outcome. You can call it whatever you want haha.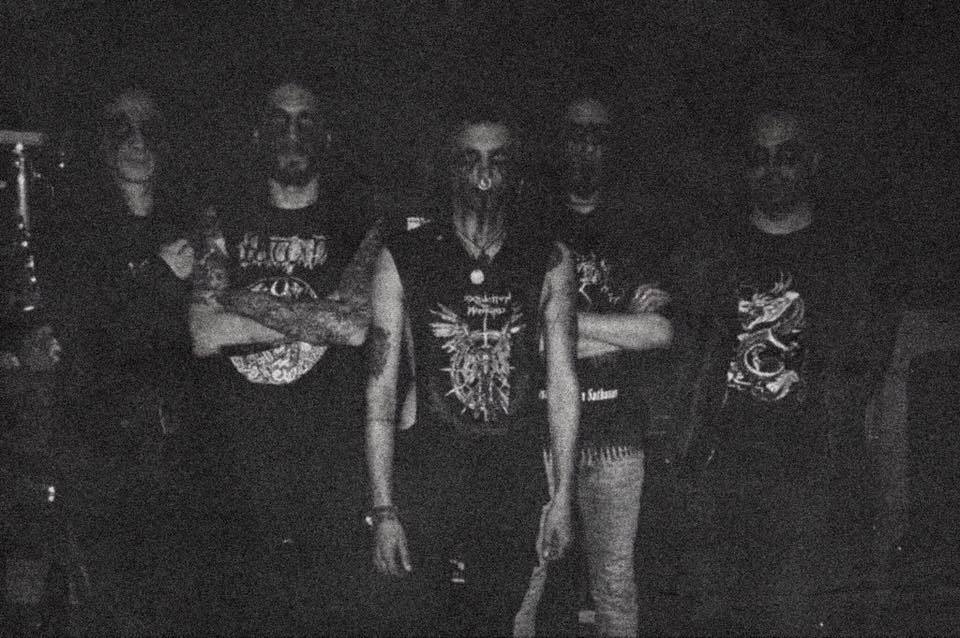 6. Which things, do you think, a Band should sacrifice in order to succeed? Have you ever sacrificed anything in your life for a better future of your Band?
We think that every band in order to stay active and get things going always have to make a few sacrifices. Most of these sacrifices are related with all the availability and dedication each one of us puts on the band. But in our case everything has been going pretty well since we are all close friends and use to hang out together even when it's not for band related issues like just partying and narcömancing our brains out.But for sure we have made a few sacrifices like replacing our previous drummer which I think this was the biggest sacrifice we had to make up 'till now but gladly we are still good friends with him.
7. Describe your ideal live show as a performance Band. Have you already experienced that?
We haven't played many gigs yet, but all of them have been ideal because the audience reaction has always been great from start to finish and we always feel hyped to share the stage with bands we really like. A big shout out to Dead Hunt (USA), Guillotina (Barcelona) and BattleScars (Portugal/Denmark).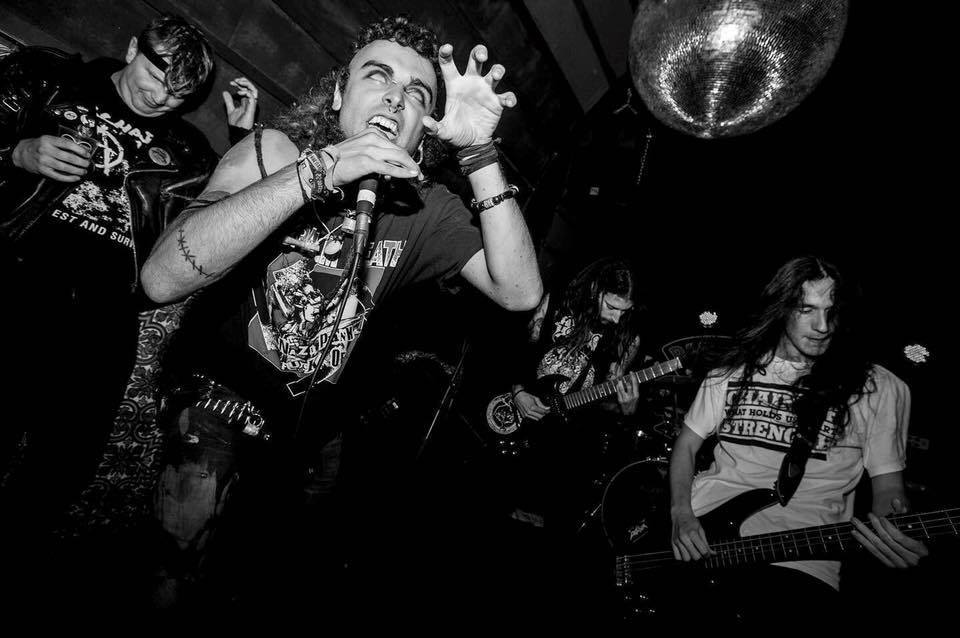 8. Which attributes, do you think, that a new Black/Thrash Metal Band should have in order to gain identity and be unique?
Any band should keep it as true to themselves as possible, with that we mean not trying too hard, and just doing whatever comes off naturally while trying to keep a common ground.
9. Do you believe that Bandcamp and other Digital Platforms help the new Metal Bands? Which, do you think, is the ideal way for a Band to promote its work?
Off course Bandcamp is a good example when it comes to easily promoting your work since it's a platform focused on artists. YouTube also helps in doing the same and there a lot of users that focus only on sharing underground music. By the way, we want to thank all the channels that have uploaded our debut.
10. Tell us a few things about the New Underground Metal Scene in Portugal (Bands, Fanzines, Webzines, Metal Clubs etc.)
We cannot complain, but like in every scene there are always ups and downs during the times. We don't really think we belong to the ''Metal scene'', Portugal is a small country, so almost everyone on the underground scene knows each other pretty much. When the underground scene was growing there might have been some kind of rivalry between punks and metalheads, but we think the newest generations are more open minded on this aspect and have realized how stupid it is to be so close minded and limit yourself while living in a country this small. Its more common now to see Metalheads on punk shows and vice-versa.We can recommend some good bands from Portugal that keep being active, like Vai-te Foder, Dokuga, Roädscüm, Back Alley Lobotomy, Kazän, Vurmö and Systemik Violence.Regarding Fanzines we can recommend Kaos Urbano and for venues Barracuda Clube de Roque, Metalpoint, Disgraça and - off course - SWR Barroselas Metalfest. Be sure to check any of those out if you're ever around.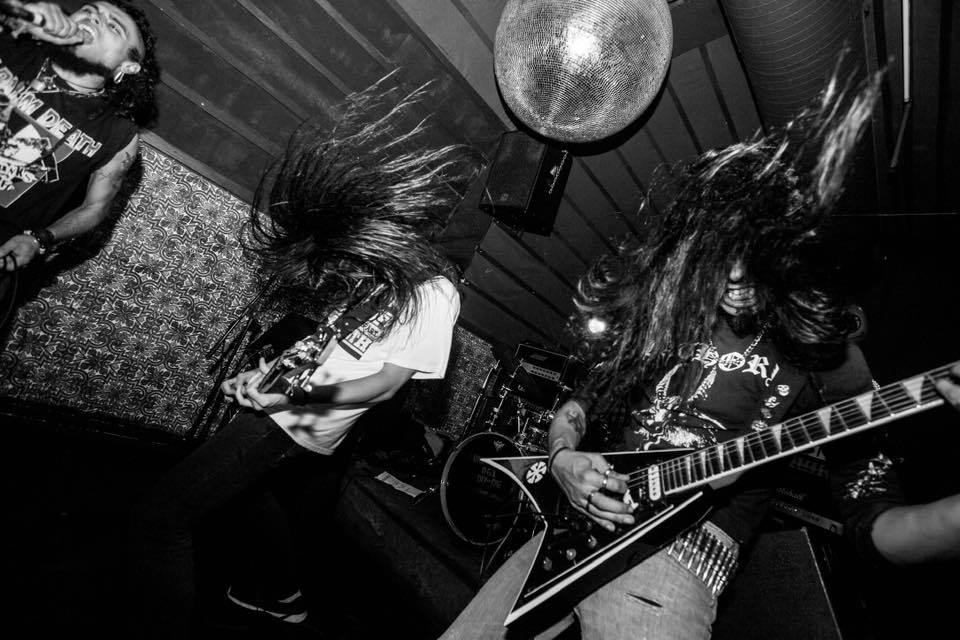 11. Do you know anything about the Hellenic Metal Scene?
Honestly, beyond the bigger bands like Rotting Christ or maybe Suicidal Angels and so on we are not that aware of much bands on the Hellenic Metal Scene. However, a really cool band called Tristengrav just caught to our attention lately.
12. What are your future plans?
Future is an illusion, so we try not to make that much plans rather than keep on playing as much as possible and creating new stuff. Off course we have some goals we would like to achieve like playing festival stages and in different countries. But we don't think much about it, we just try to have a good time together and try not to overdose on the process.
13. Thank you very much for your time & Keep up the good work! The closure is yours.
Thank you for having us and for supporting Narcömancer! UGH!
By Steve the Filthy Dog.

NARCOMANCER CONTACT:
https://narcomancer666.bandcamp.com/releases