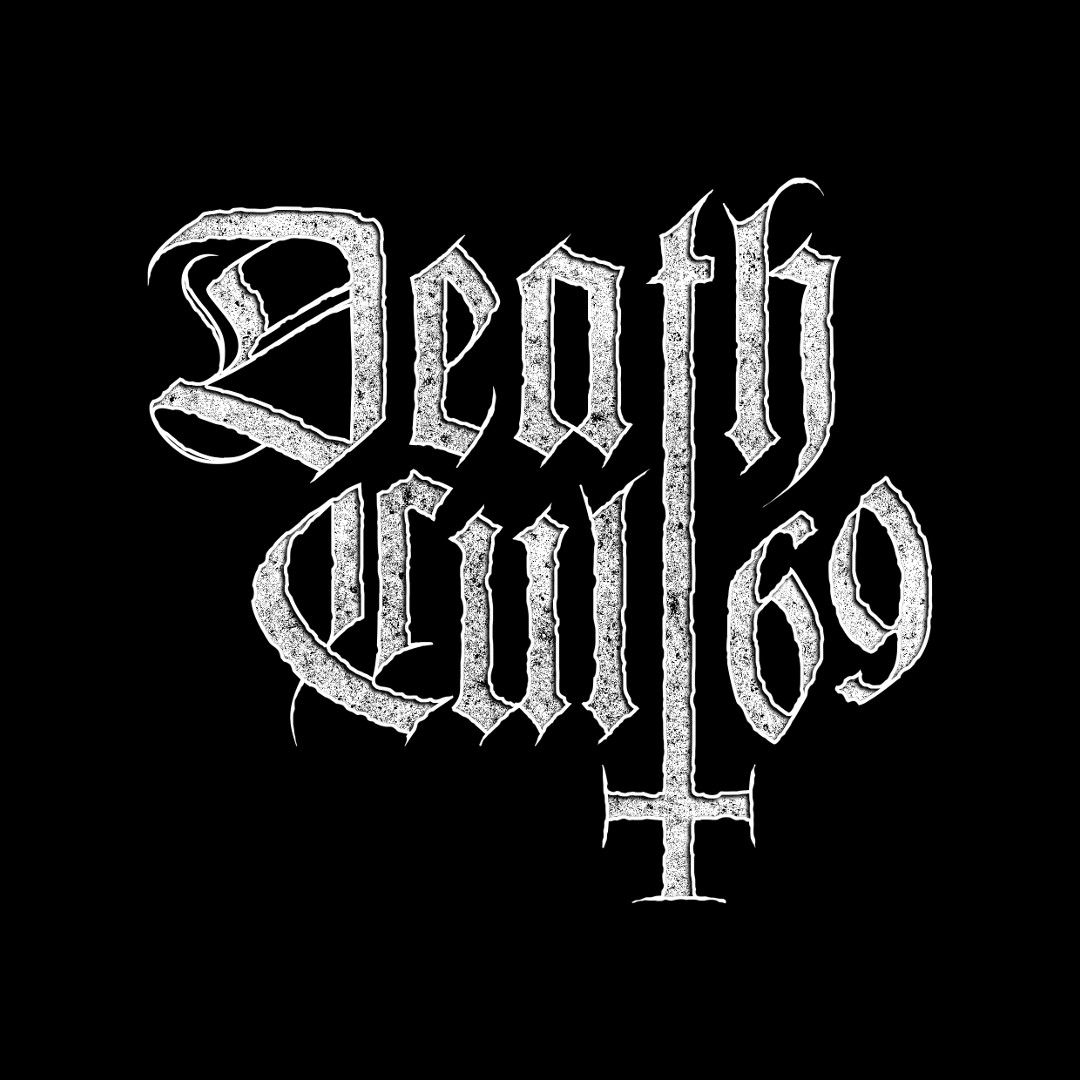 !!!OCCULT DOOM METAL FROM BERLIN!!!
We had a conversation with Konstantin Michaely. Enjoy!
Welcome to the FILTHY DOGS OF METAL Webzine.
Tell us a few things about DEATH CULT 69 (Members, Starting Year etc).
DEATH CULT 69 was started during the pandemic by me and Luc Lacroix who plays drums in my other band WISBORG as well. We work as a duo in the studio, on stage we are a four-piece joined by an organist and a bassist/screamer.
You have recently released your EP ''Ritual Queen''. What is the feedback from your audience as well as from the press?
The reception is excellent so far. It's a little catchier than "Join The Cult", shorter songs and more focus on melody. We weren't sure initially whether the people who liked our first tape would be into that – apparently they are.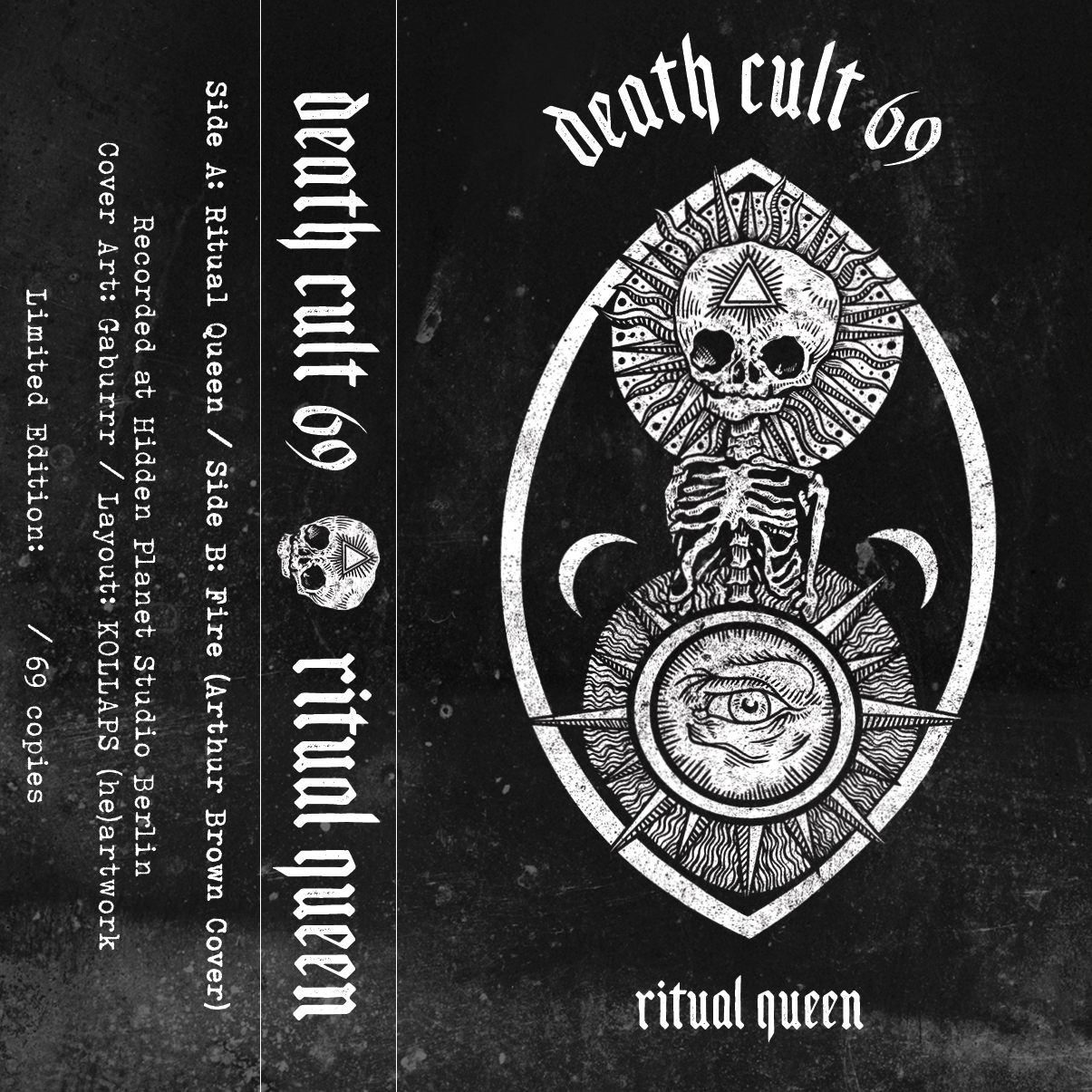 Congratulations for the cover artwork. It has a great & occult atmosphere! Tell us a few things about the lyric content of the ''Ritual Queen''.
Thanks! Both artworks come from Gaburr, an Austrian artist and graphic designer. The lyrics continue the narrative from our first tape about a fictional death cult.
You released it on tape indepently. How many copies did you press it and are you in search of a record label?
We made 69 hand-numbered tapes in total, just like for our first EP "Join The Cult" which sold out pretty fast. If you still want to get yourself a "Ritual Queen" tape better be quick – this will be a collectors item at some point. Right now we are not actively looking for a record label, but we are open for offers.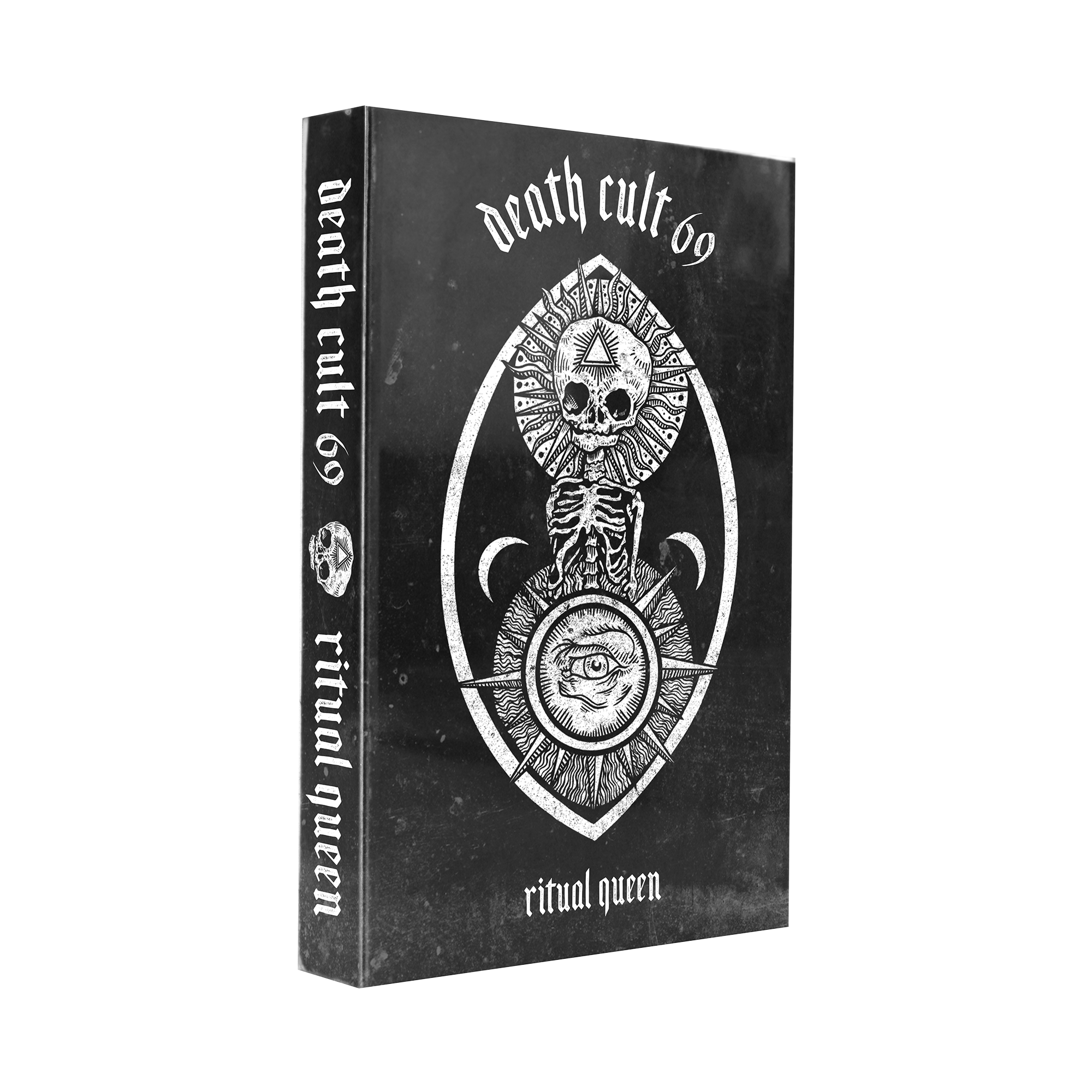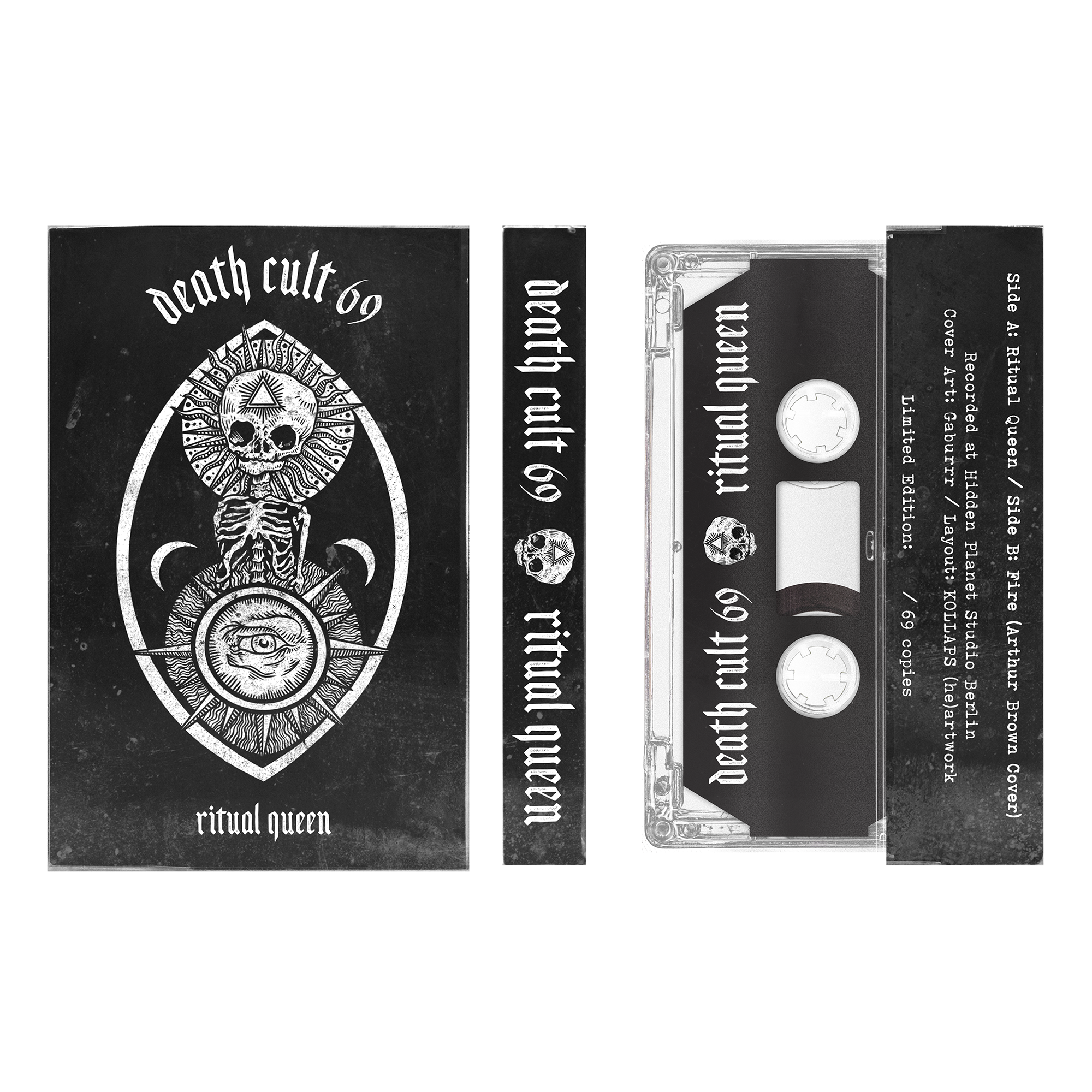 Do you prefer Vinyl, Tape, CD or Digital Format and why is that?
At home I almost exclusively stream music, it's just more convenient. I listen to my old CDs in the car, but that's mostly because I can't connect my phone to the audio system. For me to buy a physical record, both the music and the artwork have to be appealing. That's what we're going for with our DEATH CULT 69 releases as well.
Your music style is Doom Metal. Which are your main influences (Favourite Artists / Bands etc.)
Electric Wizard, Type O Negative, Ghost, Cough, Blue Oyster Cult and Candlemass are definitely part of our musical DNA, but there's so much more beneath the surface.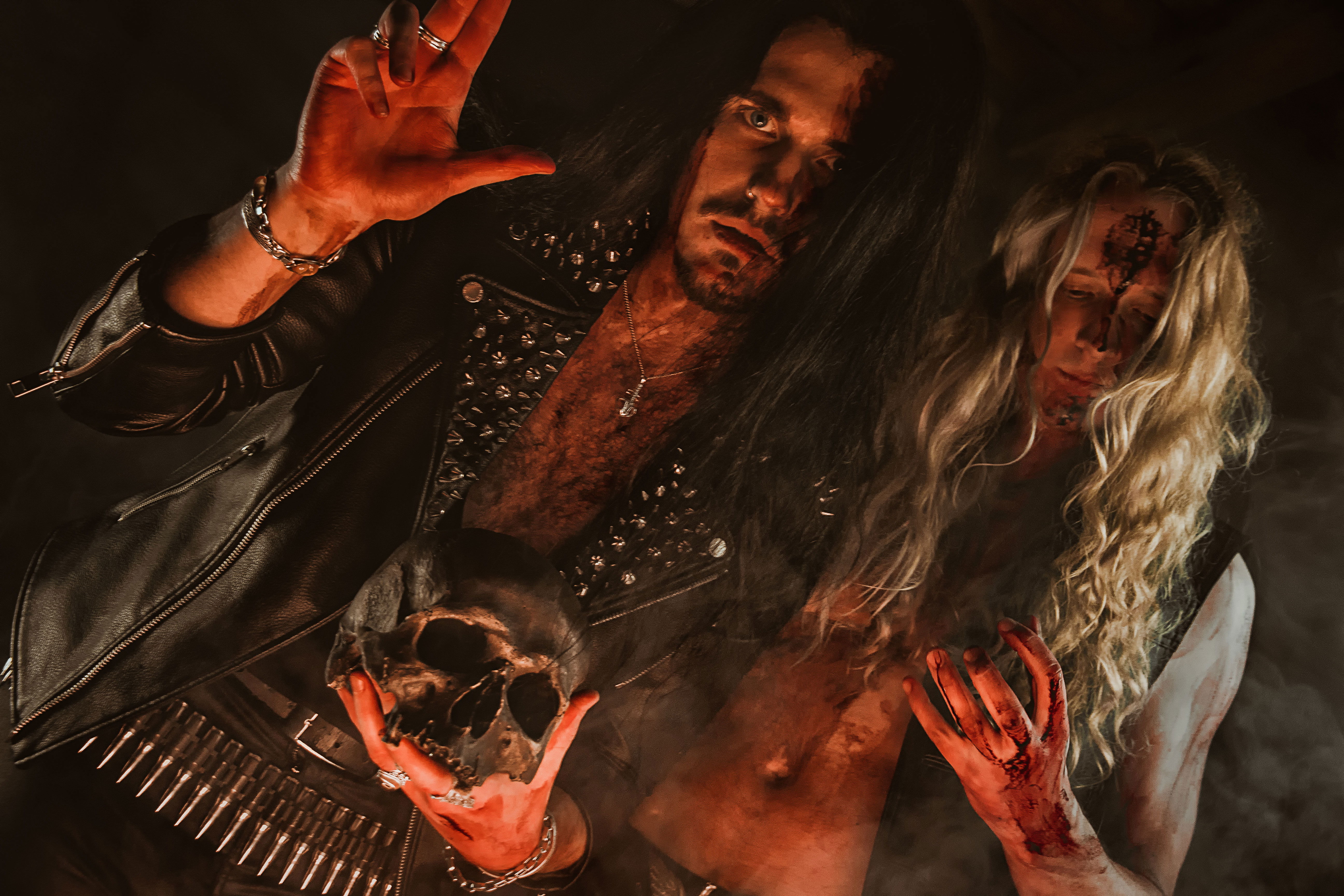 Which things do you think a Band should sacrifice in order to succeed? Have you ever sacrificed anything in your life for a better future for your Band?
I'm putting most of my time and money into music, but mostly into WISBORG. With DEATH CULT 69 we are just trying to have fun, no pressure behind it. If people dig it, that's great. If they don't, we'll deal with that. Everyone has to decide for themselves what they are willing to sacrifice for their dreams.
Describe your ideal live show as a performance Band. Have you already experienced that?
It's just fantastic when an audience is with you, whether it's 50 or 5000 people watching. With DEATH CULT 69 we only played live twice so far, but both gigs were lots of fun and got a great reception.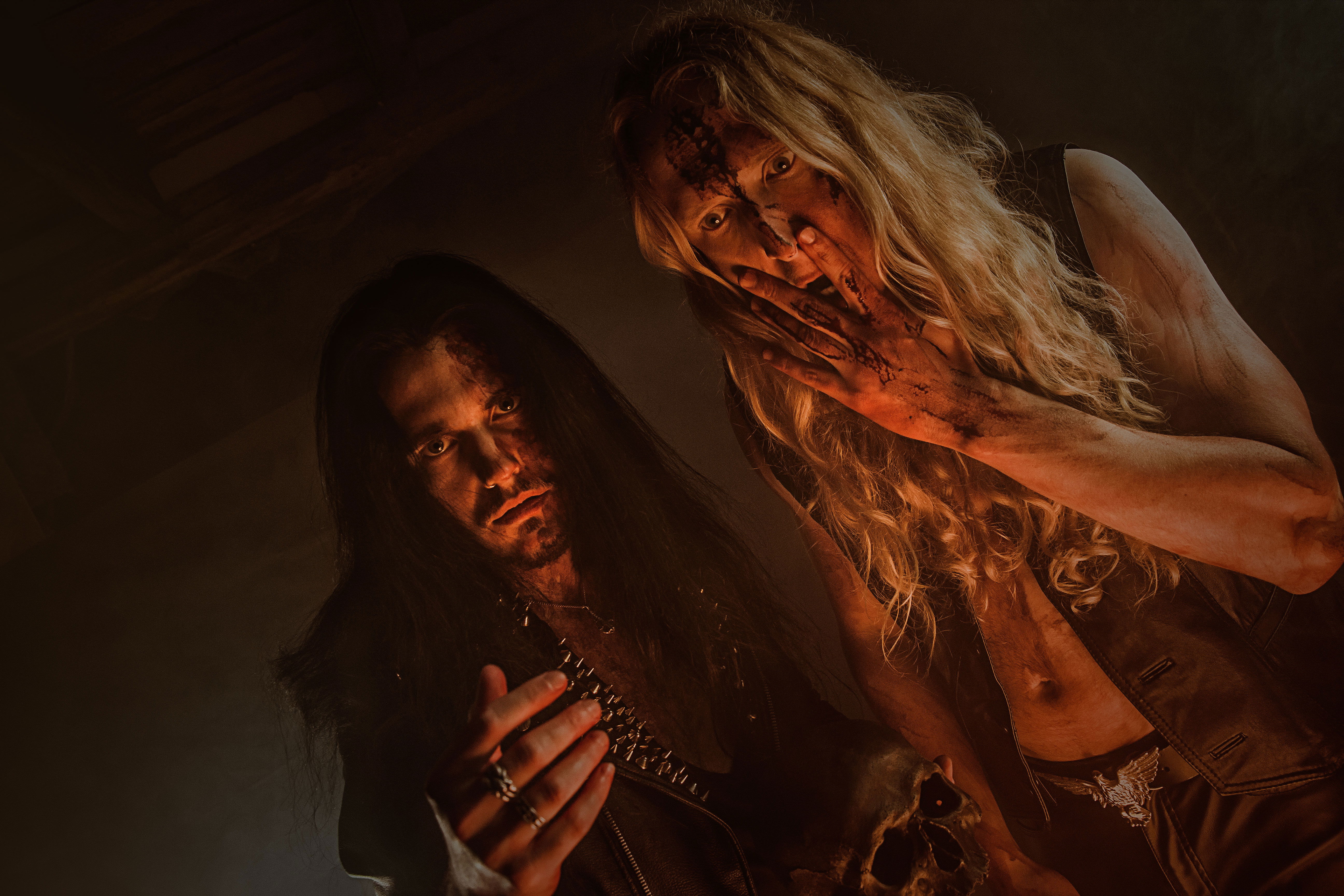 Which attributes, do you think, that a new Doom Metal Band should have in order to gain identity and be unique?
Again, I don't want to speak for others – to each their own. I guess the organ is rather characteristic about our sound, but I'm not too concerned about being unique to be honest.
Do you believe that Digital Platforms help the new Doom Metal Bands? Which, do you think, is the ideal way for a Band to promote its work?
Digital Platforms help bands in all genres of music. I think the key to success is a solid mix of luck, connections and a steady output. Writing good songs doesn't hurt either.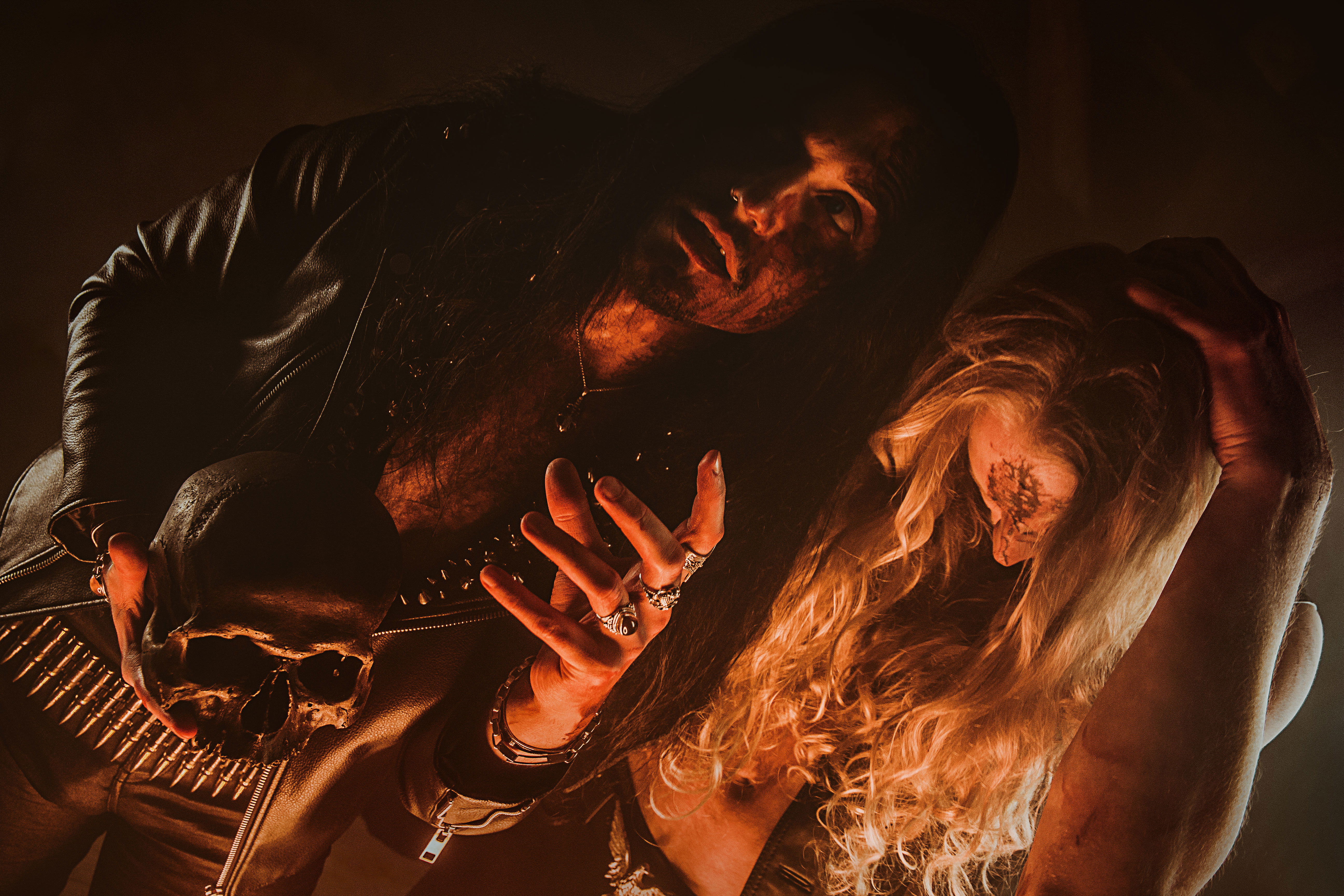 Tell us a few things about the New Underground Metal Scene in Berlin, Germany (Bands, Fanzines, Webzines, Metal Clubs etc.)
I can't tell you a lot here because I'm not really active in any sort of underground metal community. There's some cool bands of course, but I don't see a specific new scene emerging or something. In addition, subculture venues in Berlin suffer from gentrification and the pandemic like everywhere else. Many great clubs either had to close already or are about to close, which is a god damn shame.
Do you know anything about the Hellenic Metal Scene?
I'm obviously familiar with Rotting Christ but not much more. Gotta dig a little deeper here at some point, I'm sure there's plenty hidden treasures.
The last 2 years worldwide we have faced many dark, strange & new situations with our everyday life (covid, lock-down etc.) Did all of this affect you positively or negatively?
Without the pandemic, DEATH CULT 69 would probably not exist because we would have been too busy touring with WISBORG. Those years had both positive and negative aspects for me personally, it's complicated.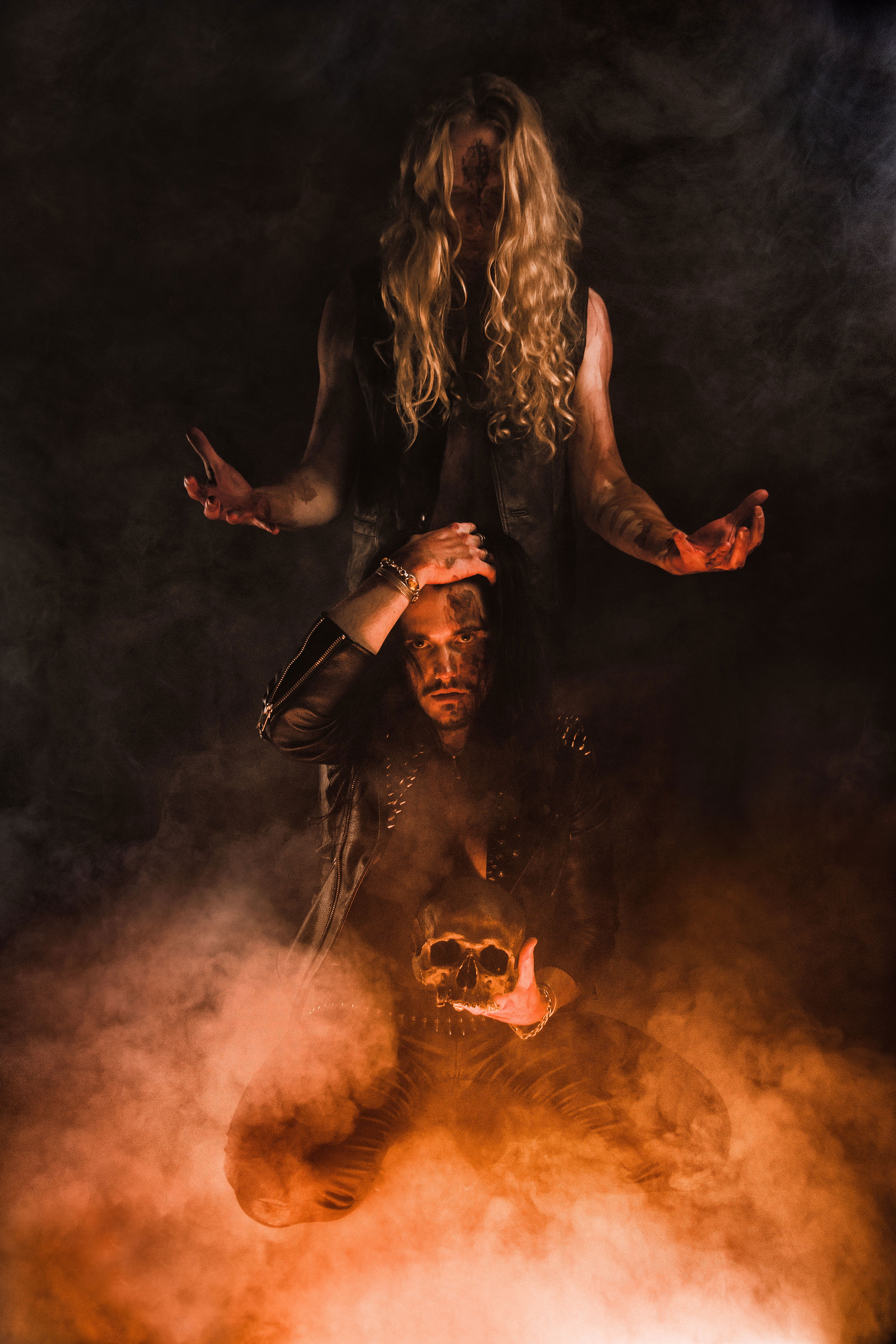 What are your future plans?
Playing more shows and recording a full-length album. If it's still fun after that, we might repeat those two steps until it isn't anymore.
Thank you very much for your time & Keep up the good work! The closure is yours.
Thank you for your interest & support. Same goes to anyone reading this. Cheers!
By Steve the Filthy Dog.
DEATH CULT 69 CONTACT:
instagram.com/jointhedeathcult
https://www.youtube.com/DEATHCULT69
https://open.spotify.com/artist/6E7qFQGzJ7YskifkHrN1CP?si=S82Qd_3rQAia0ujK4wh-pg