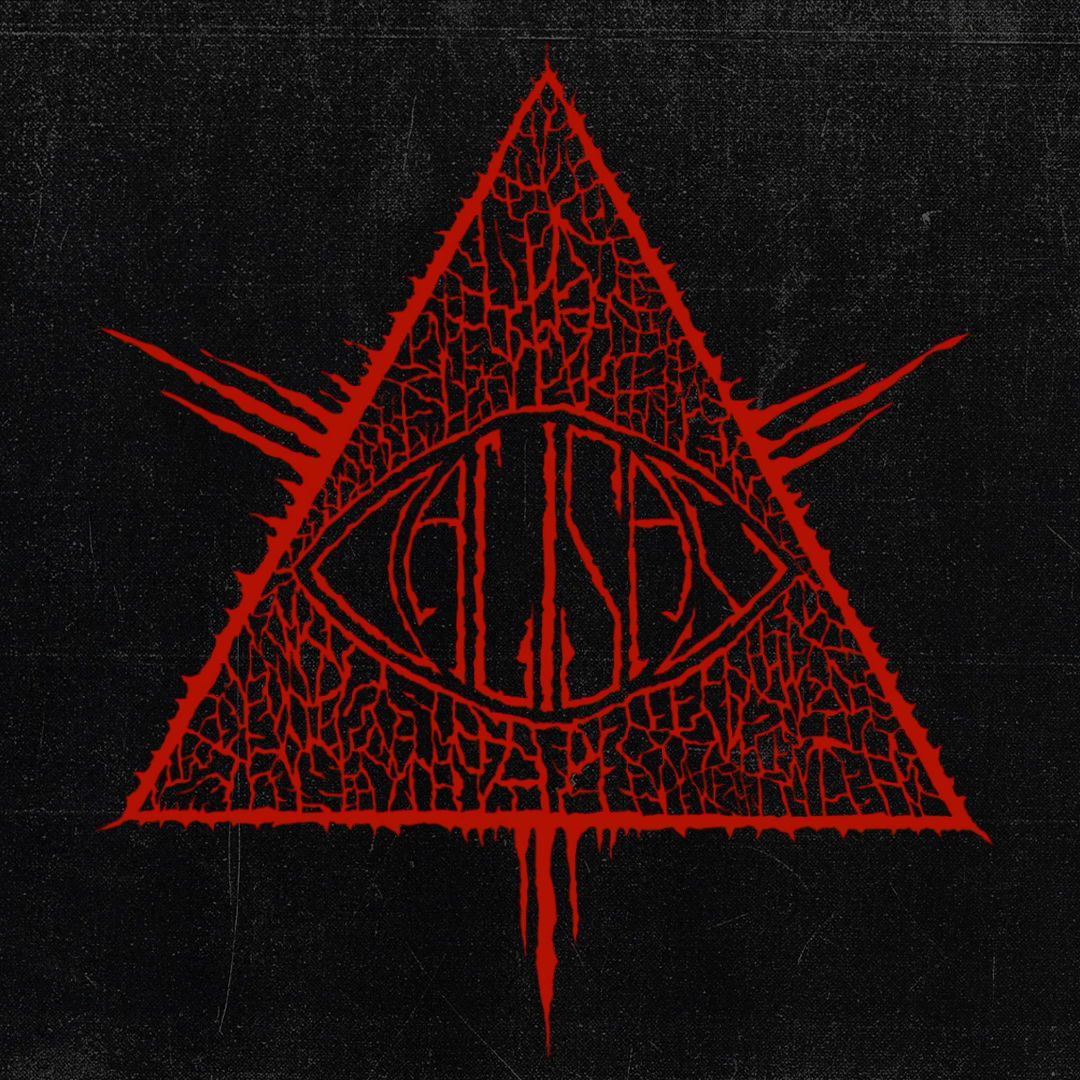 !!!DEATH/THRASH METAL FROM PHILIPPINES!!!
We had a conversation with Jorel Torres (Vocals/Guitars). Enjoy!
Welcome to the FILTHY DOGS OF METAL Webzine.
Tell us a few things about DALISAY (Members, Starting Year etc).
I am Jorel Torres from the Filipino Death Metal band DALISAY. Founded around 2006. The band suffered from a lot of lineup changes though it helped shape our sound to what it is now. All the songs we are wrote are about social horrors and all are sung in our mother tongue to deliver the message with full impact. The current line up consists of me, founding member, songwriter, guitarist, and vocalist of the band, Mark Gilbert Saguibo - Bassist (ex-Deranged, ex-Interment), and MC Juncar "Jux" Mauricio - Drummer (ex-Interment).
You have recently released your album ''Ang Trahedya ng Dalisay at Ketungin''. What is the feedback from your audience as well as from the press?
The reception so far is great, and some are kinda overwhelming too. We appreciate it very much and it motivates us continue doing what we do.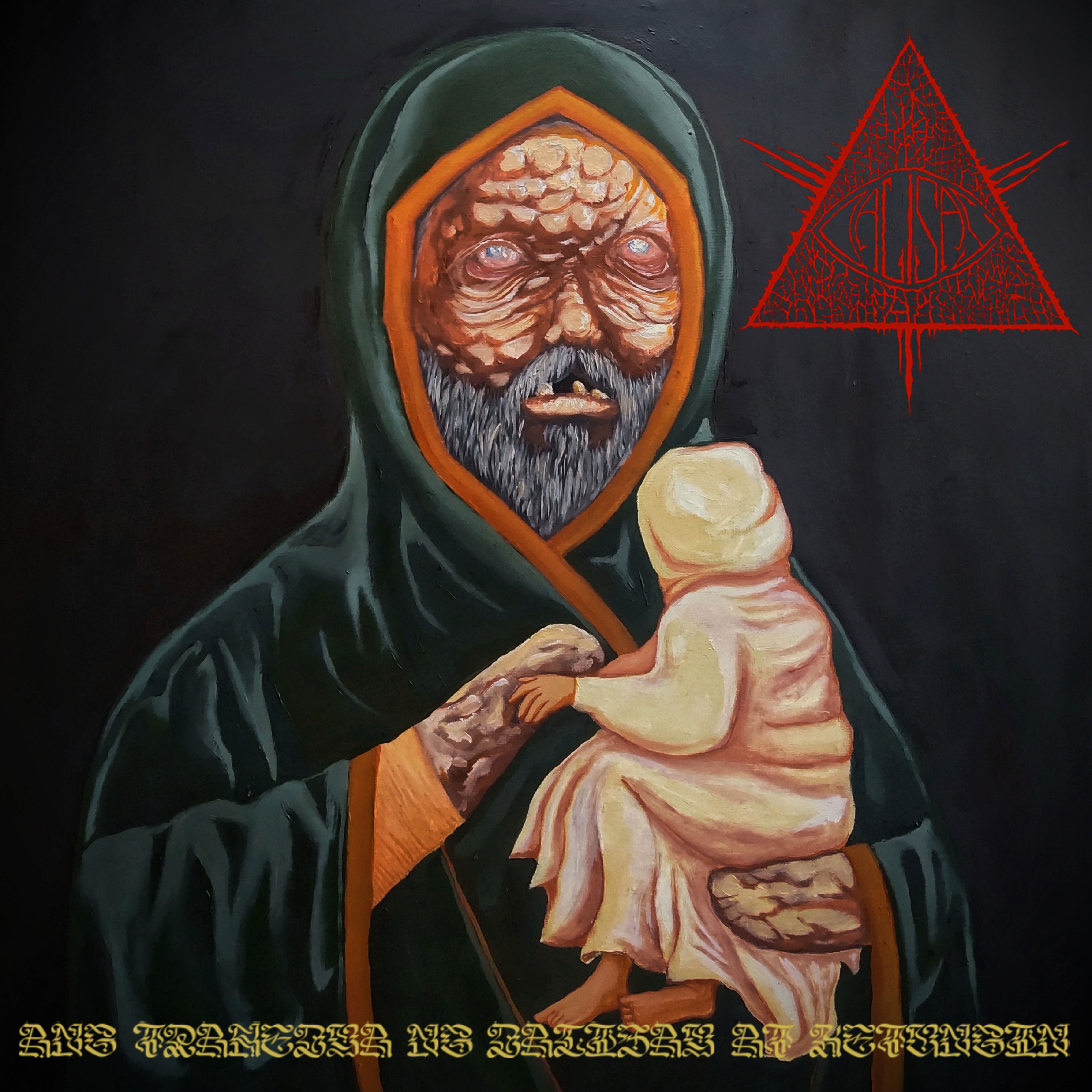 Label or DIY and why?
Both has its pros. DIY gives you no excuse to not release your art or music.DIY's reach may be too miniscule but the important thing is that you made it happen.That's what we did on our 1st demo. Releasing through a Label on the other hand extends your music's reach significantly. Both should in no way make you compromise your art and music.
Do you prefer Vinyl, Tape, CD or Digital Format and why is that?
Back in high school, I remember preferring tapes because they were half cheaper than CDs.Then eventually shifted to CDs. The good thing with CDs is that you can rip it to your laptop then keep it to maintain good condition. Digital is of course the most convenient one though felt like the least valuable. Would love to have Vinyl but I haven't owned one yet.
Your music style is Death/Thrash Metal. Which are your main influences (Favourite Artists / Bands etc.)
I am heavily influenced by Death. I believe Chuck is the ultimate Riff Lord. Sepultura, Carcass, Obituary, Cynic, Demolition Hammer, Kreator, Protector, Slayer, Megadeth, Metallica, & Black Sabbath has a lot to do with the way we write music too.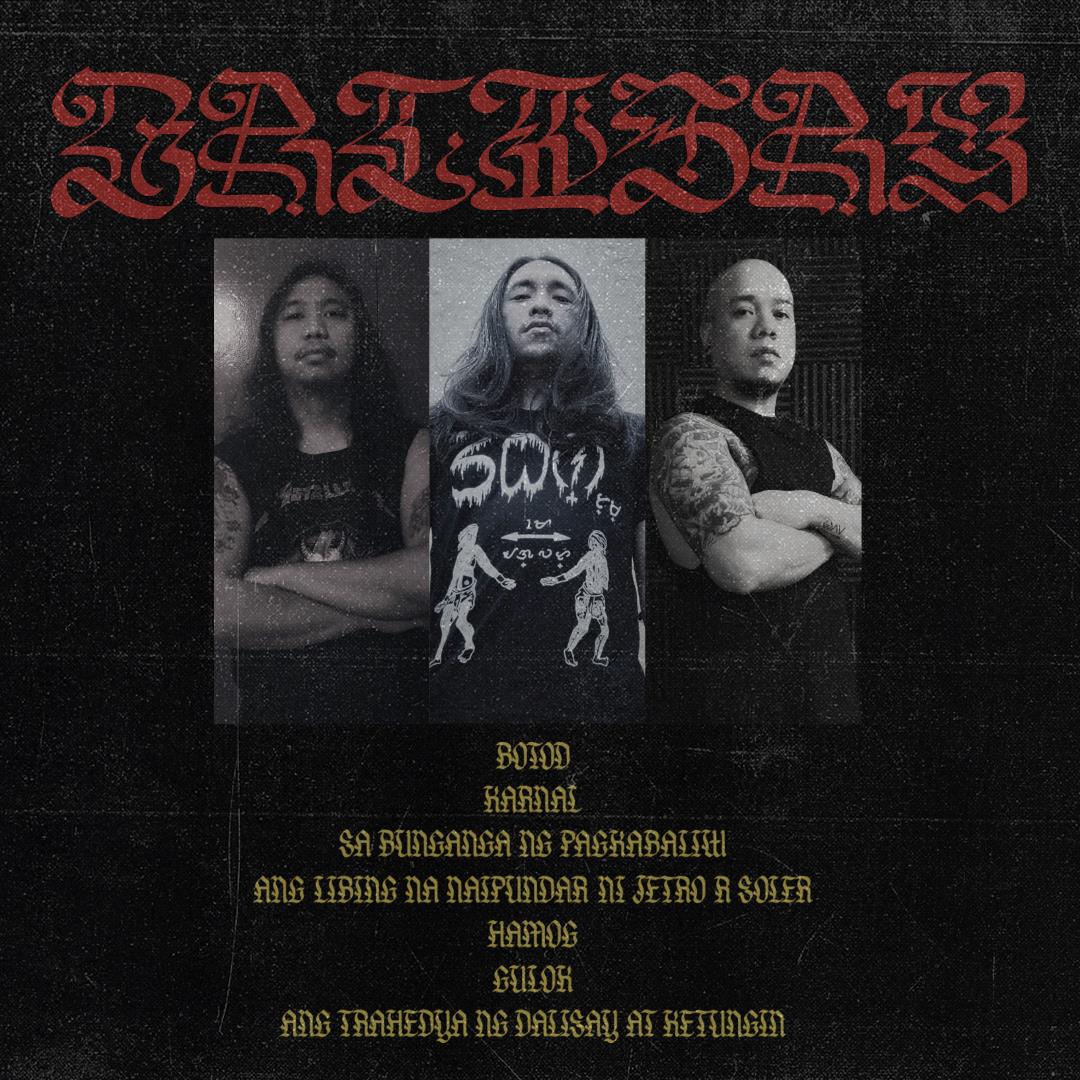 Which things, do you think, a Band should sacrifice in order to succeed? Have you ever sacrificed anything in your life for a better future of your Band?
None. But you will need the right people to work with to help you reach your Artistic aspirations.
Describe your ideal live show as a performance Band. Have you already experienced that?
We'll being an obscure local underground band, we only have played in small local gigs so far. If given the opportunity, we would love to play in an international metal festival. But regardless if its a big or a small show, what we always aim for in a performance is of course the feeling that we have done well, and with the audience either in their shock or awe reaction.
Which attributes, do you think, that a new Death/Thrash Metal Band should have in order to gain identity and be unique?
I think any Artist shouldn't waste their time thinking about that. Art should be of pure intention, unadulterated by wanting to gain attention or being different. I think uniqueness is inate and we just kinda lose it wanting to be validated.
Do you believe that Digital Platforms help the new Death/Thrash Metal Bands? Which, do you think, is the ideal way for a Band to promote its work?
Absolutely! All these digital platforms like bandcamp, digital zines, blogs, FB Metal groups and pages, youtube , etc significantly help bands like us promote and sell our music. I think its not only ideal but is essential for any band to make use of the technology to promote their music.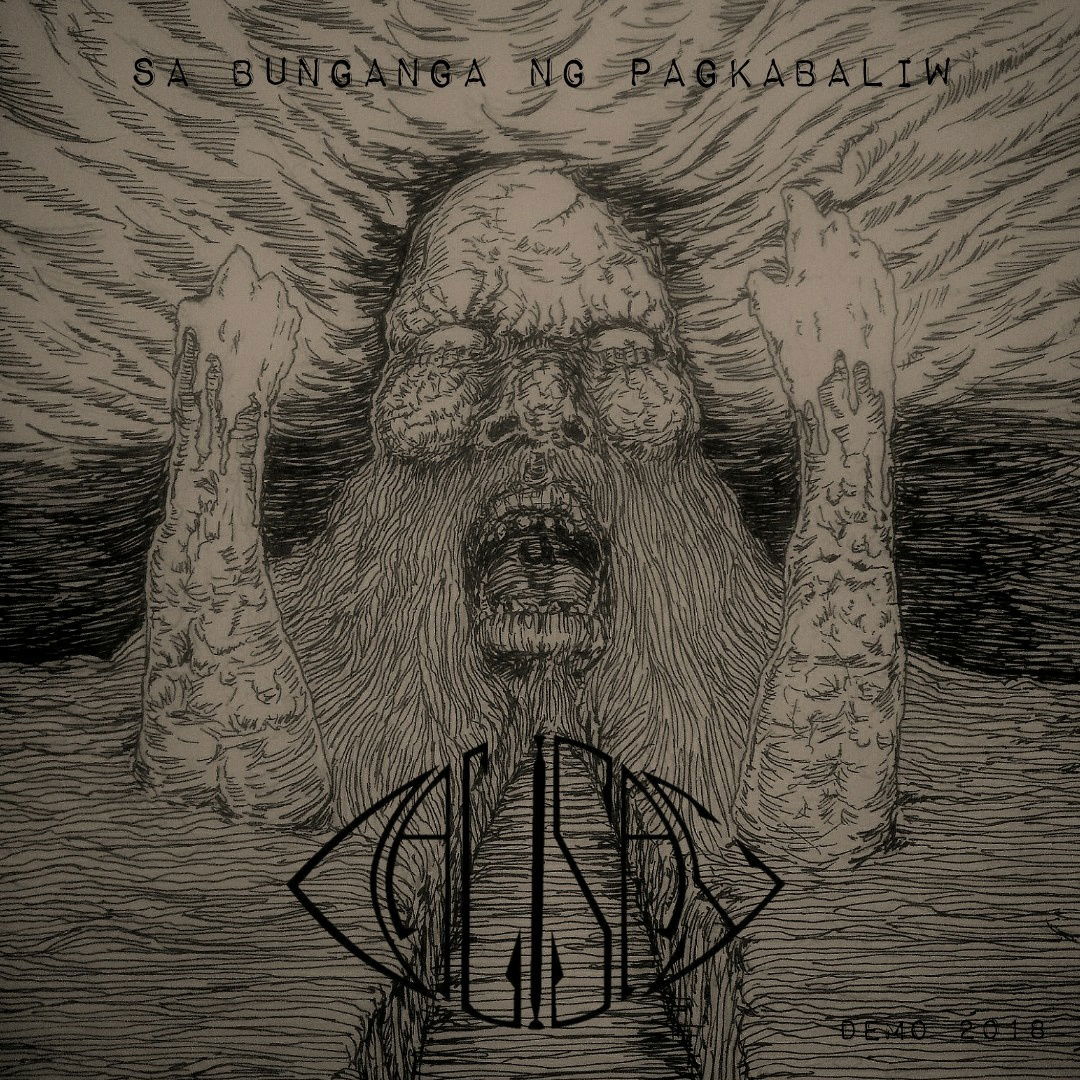 Tell us a few things about the New Underground Metal Scene in Philippines (Bands, Fanzines, Webzines, Metal Clubs etc.)
The Underground Metal Scene here in the Philippines is very much alive. Lots of good bands here with each distinct sound, some of which have released albums abroad too. Local underground labels here doing quality releases even with the pandemic like Metal Choice Cut Records. Digital platforms like Dethrone Record's YT channel and internet radios like Deadradio PH focusing on the local metal scene is a huge help too for both bands and metal fans. What has unfortunately slept for now are the gigs, given this pandemic. Hopefully this pandemic end soon so we can get back on our regular active lives.

Do you know anything about the Hellenic Metal Scene?
Not so much. I only know a few, like SepticFlesh.

What are your future plans?
Continue on making music and get better on it.

Thank you very much for your time & Keep up the good work! The closure is yours.
Thank you very much too Stavros and FILTHY DOGS OF METAL for this interview. Mabuhay kayo! Thanks also for those who took the time to read this interview. Please check out, buy, and support our album "Ang Trahedya ng Dalisay at Ketungin" recently released on by Screaming Skull Records (Norway) and Surrogate Rec. (Ukraine). Below are the stores where you can get your copies. TAGAY!
Digital:
https://dalisaypinoydeath.bandcamp.com/album/ang-trahedya-ng-dalisay-at-ketungin
CD:
http://www.surrogaterec.com/products/709322-dalisay-ang-trahedya-ng-dalisay-at-ketungin-cd
Cassette Tape:
https://blodbuse.bandcamp.com/album/dalisay-ang-trahedya-ng-dalisay-at-ketungin-pre-order
Cheers! Jorel (DALISAY)

By Steve the Filthy Dog.
DALISAY CONTACT:
https://dalisaypinoydeath.bandcamp.com/
https://www.facebook.com/Dalisay-252774411400023/
https://soundcloud.com/dalisay-cavite