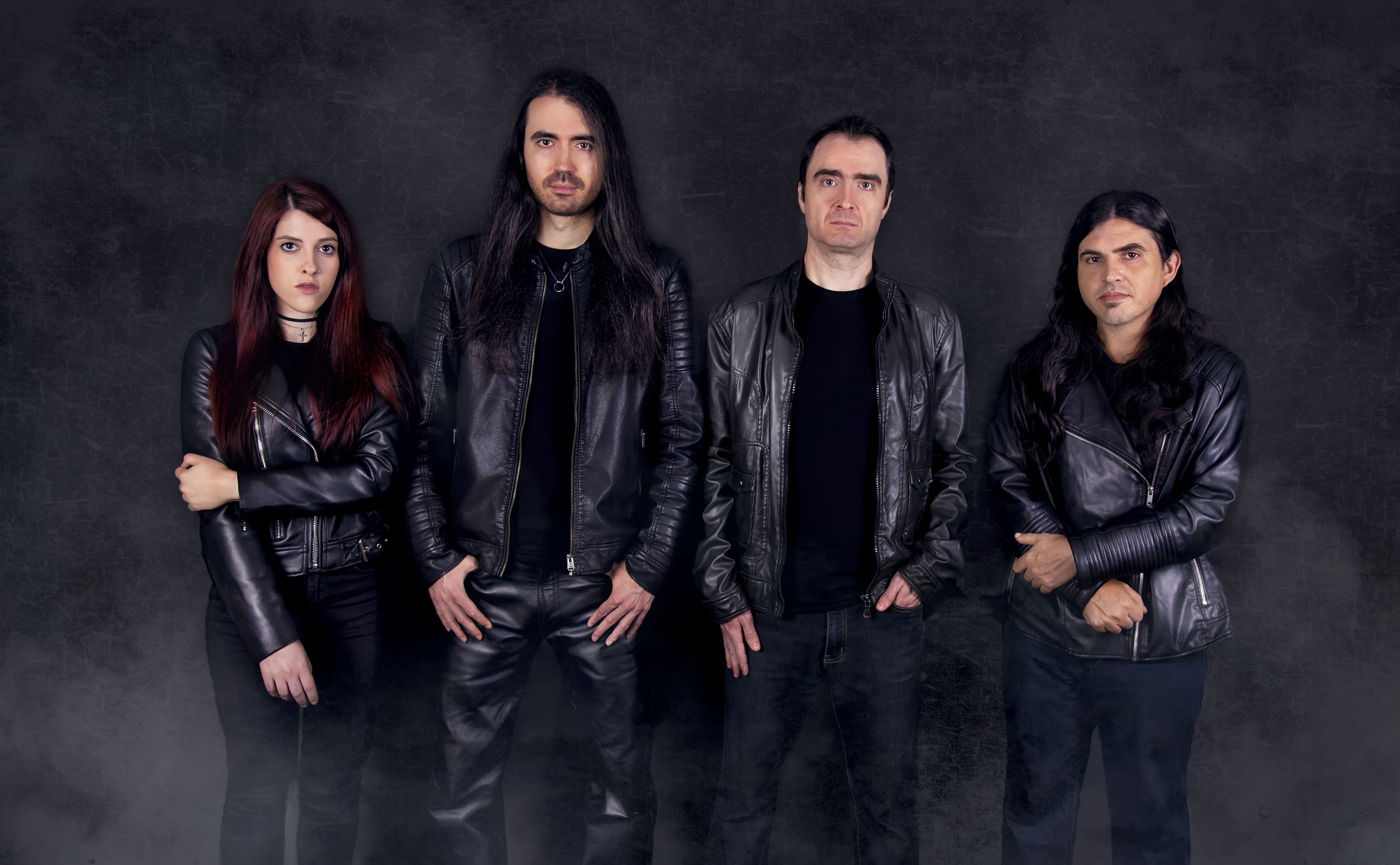 !!!HEAVY/POWER METAL FROM SPAIN!!!
Welcome to the FILTHY DOGS OF METAL Webzine.
Tell us a few things about DAGORLATH (Members, Starting Year etc).
First of all we would like to thank you for the invitation, it is a pleasure to do this interview with you. Dagorlath was born in 2010 with the release of our first album Génesis. We currently have three albums and a compilation that we released at the end of 2020 to celebrate our 10th anniversary. For this album we re-recorded our best songs and it is called 2010 - 2020. Our genre is Power Metal, but we also have other influences within Metal and sometimes we like to reflect it in our songs.

This is the current line-up of the band:
Dani Hernández (Vocalist)
José Antonio Hernández (Drummer)
Laura Illán (Keyboardist)
Marcelino Romero (Guitarist)
Raúl Ramos (Bassist)

You have recently released your album ''2010 - 2020''. What is the Feedback from your audience as well as from the Press?
Since its release this new album has had a very good opinion from our fans and also from the press, we are very happy with the result. In Spain we have had good reviews from the press and also from international magazines. This is very positive for us and we appreciate it very much because it helps us to continue fighting and growing.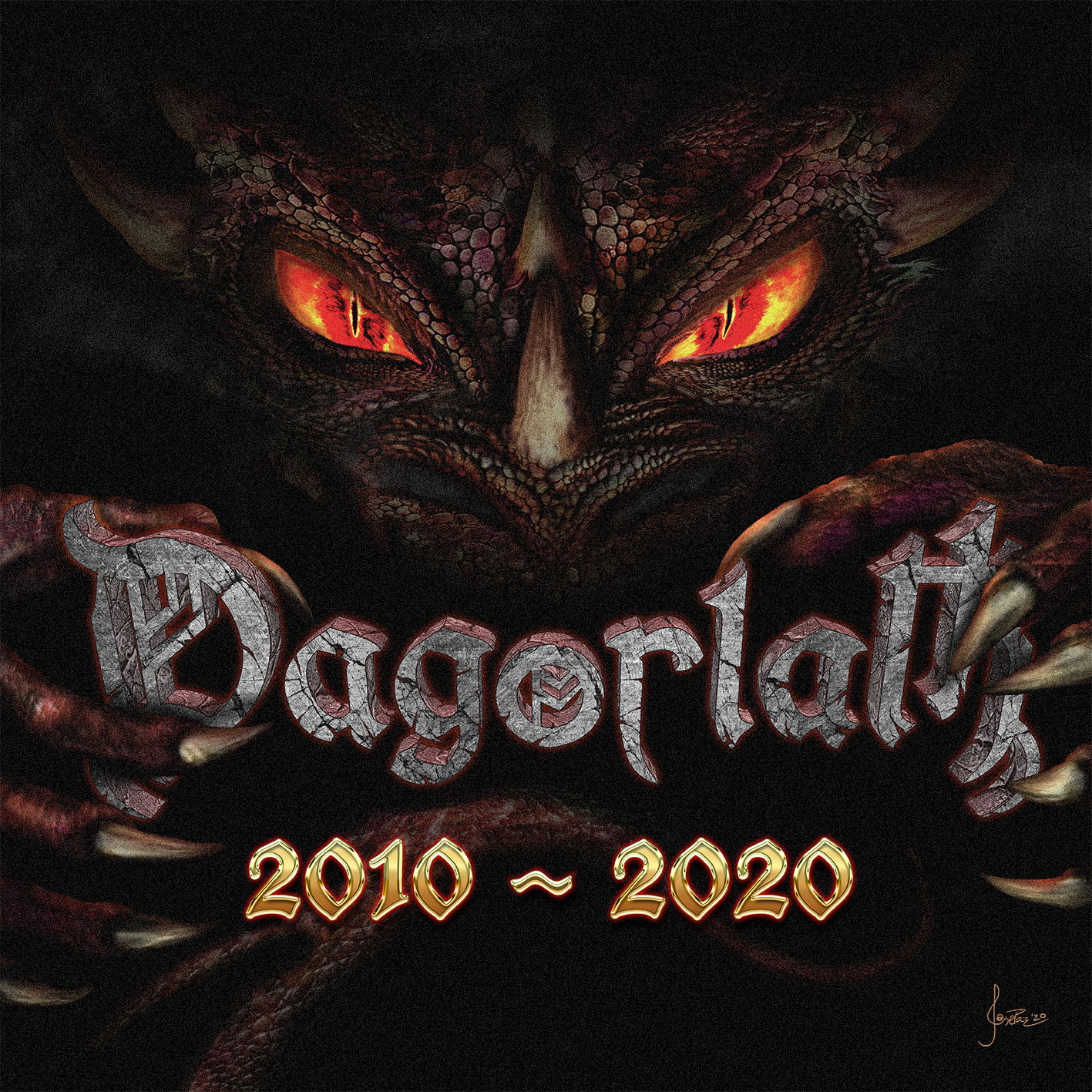 Label or DIY and why?
We are currently with the A New Label label. The world of music is not easy and it is always good and necessary to have the support of professionals to help you advance along this path. We are very happy with the work they are doing with our new album and our new video clip. From the beginning they treated us very well and trusted the band.
Do you prefer Vinyl, Tape, CD or Digital Format and why is that?
So far all our albums are in CD and digital format, but we do not rule out releasing them on vinyl and tape in the future as well. Today the digital format is very important for digital platforms and social networks, that is why this is the format we use the most to promote ourselves.
Your music style is Power Metal. Which are your main influences (Favourite Artists / Bands etc.)
Within Power Metal there are great bands worldwide and there are many that we have liked for years, for example Helloween, Stratovarius, Kamelot or Blind Guardian are some of our favorites. We would also like to name within the most classic Heavy Metal bands that have influenced us a lot like Iron Maiden, Judas Priest and Manowar.
Which things, do you think, a Band should sacrifice in order to succeed? Have you ever sacrificed anything in your life for a better future of your Band?
It is true that to become a professional band you have to sacrifice many things, you have to invest a lot of time and effort to achieve it, but if you work hard and trust yourself it can be achieved. We have had to leave many things behind, but it is what we like and we will continue fighting until the end. That's why we always encourage all bands to fight for their dreams like we do, because if they don't give up and persevere it can be achieved.
Describe your ideal live show as a performance Band. Have you already experienced that?
One of our ideal concerts would be to be able to share the stage with one of our idols so that we can meet them in person. Bands we have listened to since we were kids like Helloween or Iron Maiden. At the moment we have not yet met with either of them, but we hope that the day will come.
Which attributes, do you think, that a new Power Metal Band should have in order to gain identity and be unique?
First, enjoy the music that is the most important thing and compose what you like the most. Second, you always have to try to find your own sound, a personal style that represents your band and that identifies it. It is not easy to find something that differentiates you from others, but as we have said before, if you enjoy what you do, everything is easier and if you work hard you can achieve any goal in life.
Do you believe that Bandcamp and other Digital Platforms help the new Power Metal Bands? Which, do you think, is the ideal way for a Band to promote its work?
New technologies are very good and necessary for the promotion of a band. We always recommend using them because with digital platforms and social networks you can go very far and show your music to many people, so it is something that you have to take advantage of and we think it is a good form of promotion.
Tell us a few things about the New Underground Metal Scene in Spain (Bands, Fanzines, Webzines, Metal Clubs etc.)
Good music has been made in Spain for many years. There are many metal bands that deserve to be given a chance and to be heard. We have always liked the Metal of our country a lot, we respect and support it. We also have a lot of magazines and concert halls that do a good job, overall we get along pretty well with most of them.
Do you know anything about the Hellenic Metal Scene?
Some time ago we listened to a video clip of the band Crosswind and we liked it a lot, the song is called Vicious Dominion. Besides we also listen and like the bands Sacred Blood and Wardrum. Greece has a very good metal scene and we recommend it from here.
What are your future plans?
Our plans are to continue with the tenth anniversary tour and give the maximum number of concerts in the coming months, we already have some dates closed that we will soon publish on our social networks. In addition, we will also continue with the promotion of our album 2010 - 2020 and our new video clip.
Thank you very much for your time & Keep up the good work! The closure is yours.
A huge thank you to you for everything and a shout out to the Filthy Dogs of Metal team and its audience. For all the people who want to follow us and listen to our music, you can find us on Facebook, Youtube, Instagram or Twitter and also on digital platforms such as Spotify. Thanks again and see you next time!
By Steve the Filthy Dog.
DAGORLATH CONTACT:
https://www.facebook.com/profile.php?id=100050260729207
https://www.instagram.com/dagorlathband/
https://open.spotify.com/artist/3s1OVwGfIiDelwTove7fsz