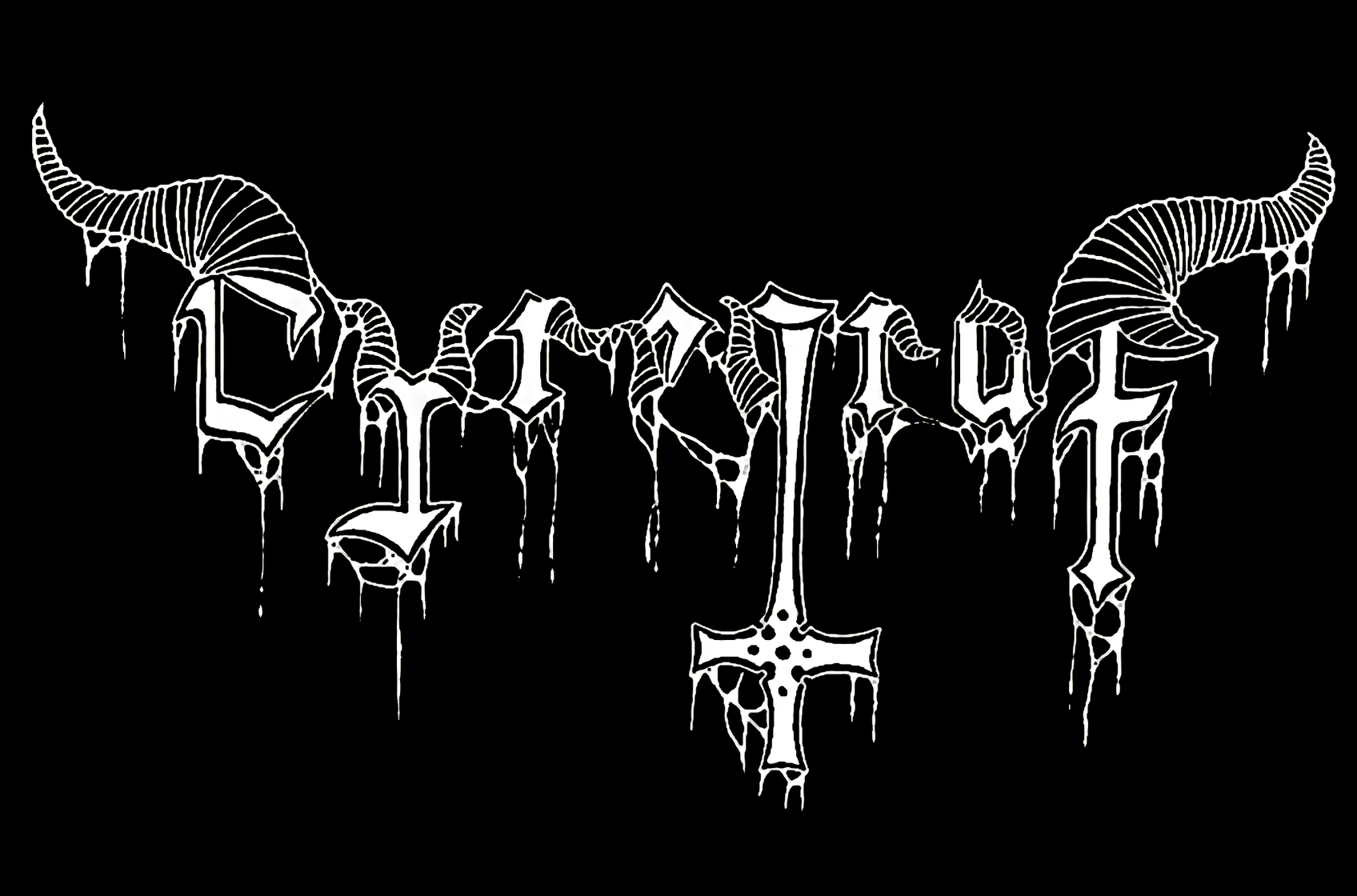 !!!EVIL KANGPUNK FROM POLAND!!!
Welcome to the FILTHY DOGS OF METAL Webzine.
Tell us a few things about CYROGRAF (Members, Starting Year etc).
Cyrograf was formed in April of 2020, by Mikołaj Bielawski and Alessio Palmerii. A few of our first songs were created quite quickly, although we started the band with completely different kind of music in mind. Our first drummer Daniel Kozdrański (thanks for being there at the start!) insisted on the hard'n'heavy genre, things like Anvil and Saxon. You can hear this on tracks 3. and 4. on our demo. Shortly after his departure Andrei Nikalayenka replaced him as the drummer and we fell more into a style of käng punk with inspirations from first wave black metal and classic blues/rock. Truly weird mix!
In 2021 you released your demo ''Demo 2021''. What was the feedback from your audience as well as from the press?
Our audience received the material quite enthusiastically, the concerts were full of power, people wanted more, the moshing was truly out of the 80! As for the press, only once someone review us, although it was quite pathetic. Some old nazi jerk created a facebook page to review us quite negatively, and in a completely non-constructive manner. The local scene had some laughs. Nothing big.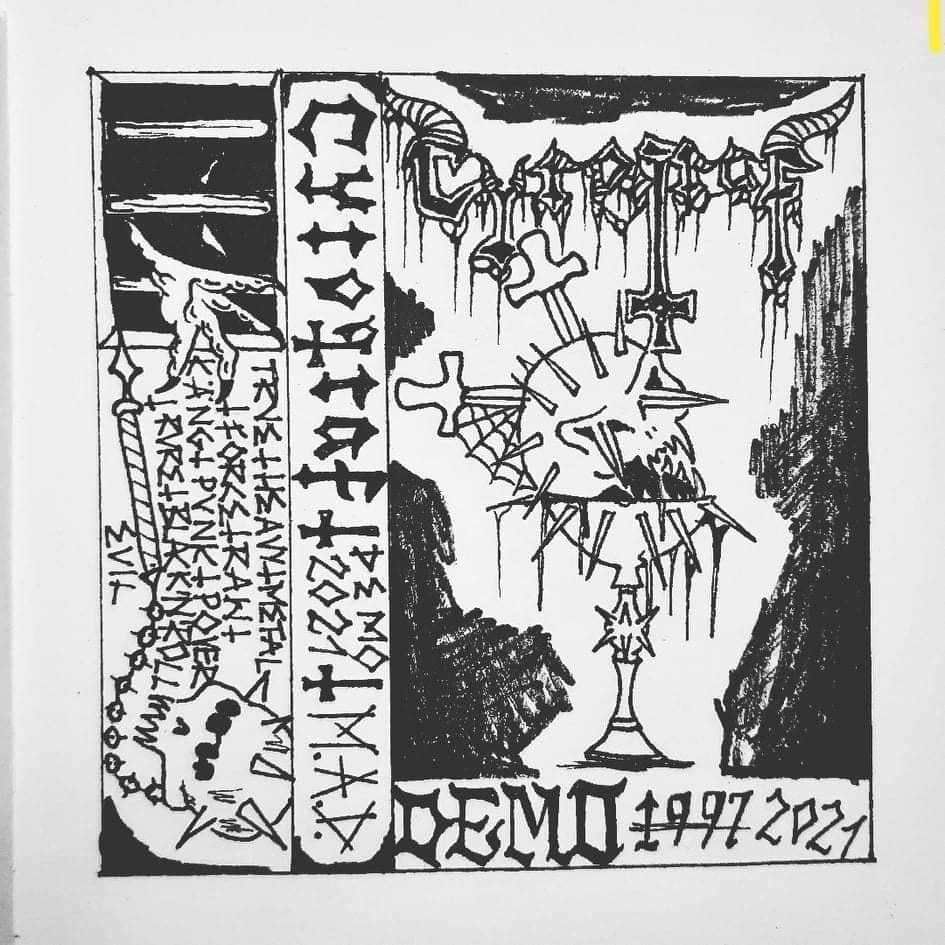 Label or DIY and why?
DIY IS THE WAY. We hail to the old ways, we worship the oldschool. Thus, we decided to release our demo using old dusty cassette players we found in our basements. Our fathers probably used them to make bootleg recordings themselves!
Do you prefer Vinyl, Tape, CD or Digital Format and why is that?
We prefer tape. It's cheap. It smells. It's a classic. Nothing's more punk than a good DIY release on cassette.
Your music style is Black/Thrash Metal. Which are your main influences (Favourite Artists / Bands etc.)
Our music style is just evil kängpunk, although we have a variety of influences. We have to thank GBH and The Exploited for giving us the punch and knocking out our teeth, the forefathers of black metal from Running Wild and Venom taught us how to create riffs that spew pure hellfire and lastly we have to thanks the grandmasters of rock'n'roll like Rory Gallagher, Ritche Blackmore and Keith Richards for teaching us how to solo!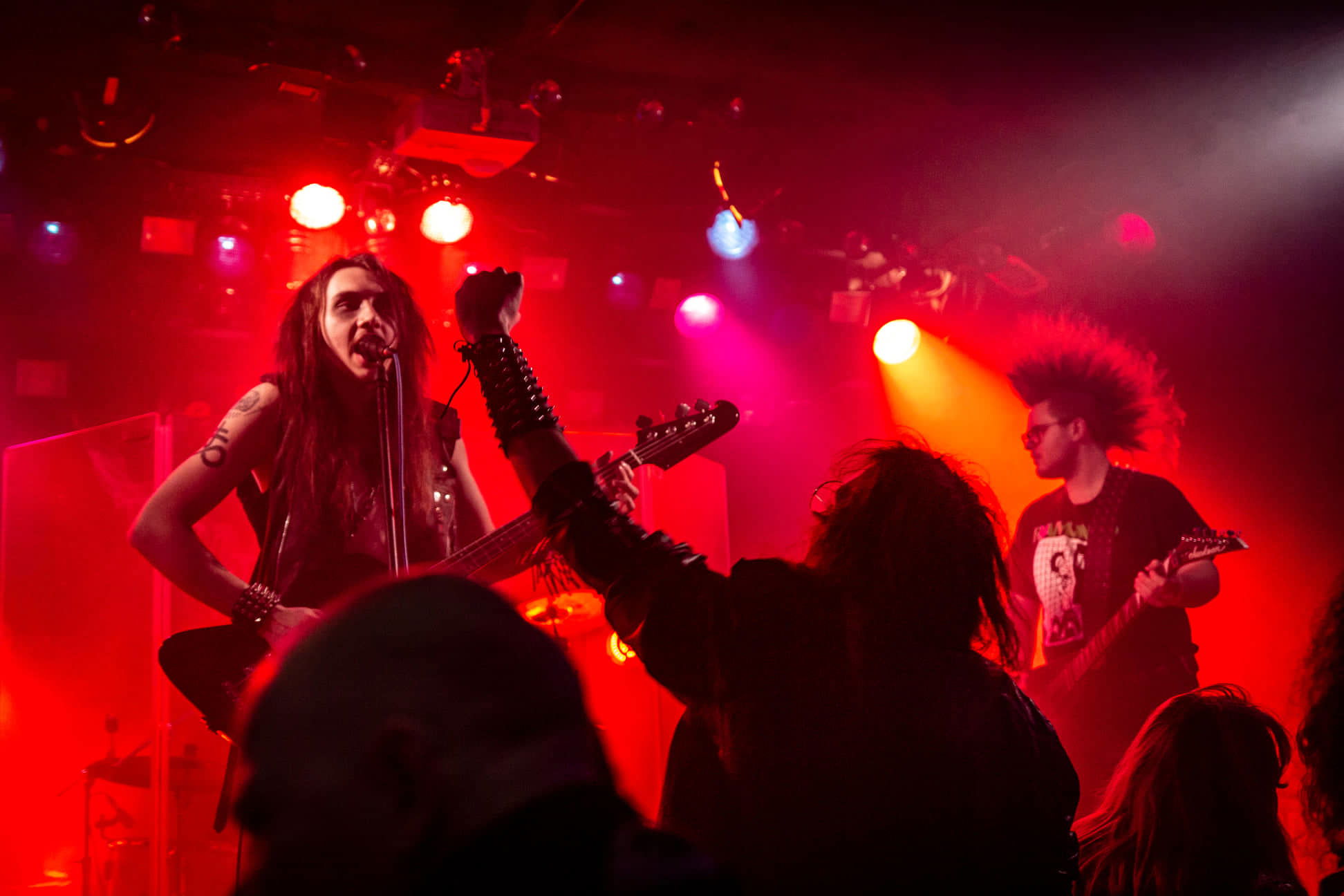 Which things, do you think, a Band should sacrifice in order to succeed? Have you ever sacrificed anything in your life for a better future of your Band?
You should sacrifice everything to beget something you will be excited about. If metal isn't your passion, if it isn't your mania - just give up! It's not meant for you!
Describe your ideal live show as a performance Band. Have you already experienced that?
Our ideals show ends with everybody beaten up and bruised. We have experienced that and we are grateful that people get so violent on our gigs!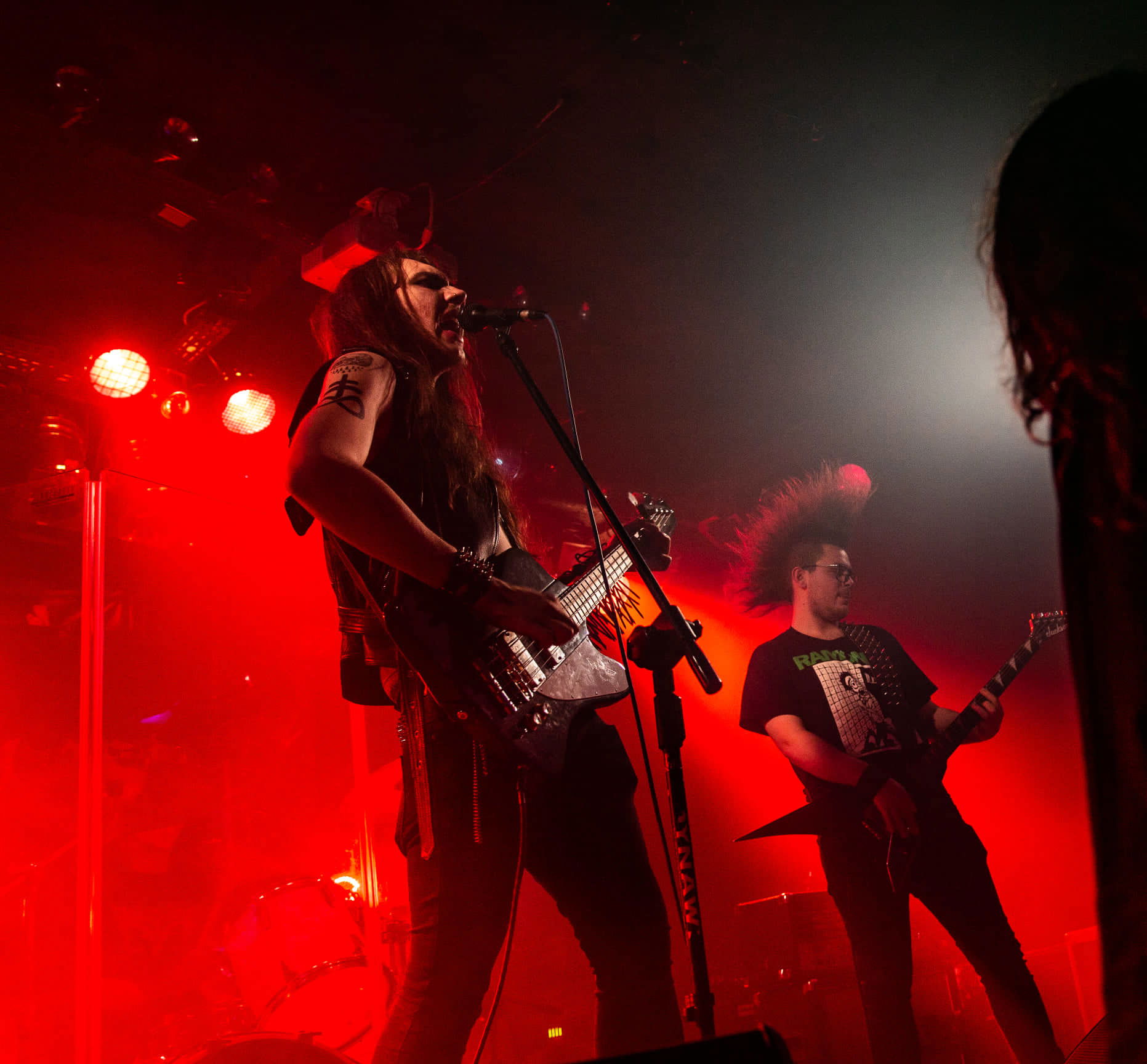 Which attributes, do you think, that a new Black/Thrash Metal Band should have in order to gain identity and be unique?
As I said we play kängpunk, but to be unique in heavy music you have to mix different styles. We aspire to play a little more crusty in our newer recordings.
Do you believe that Digital Platforms help the new Black/Thrash Metal Bands? Which, do you think, is the ideal way for a Band to promote its work?
We are ambivalent when it comes to Digital platforms. Yes we use them, to announce news to our fans. But we believe in oldschool ways of promotion. Flyers, gigs and complete infamy!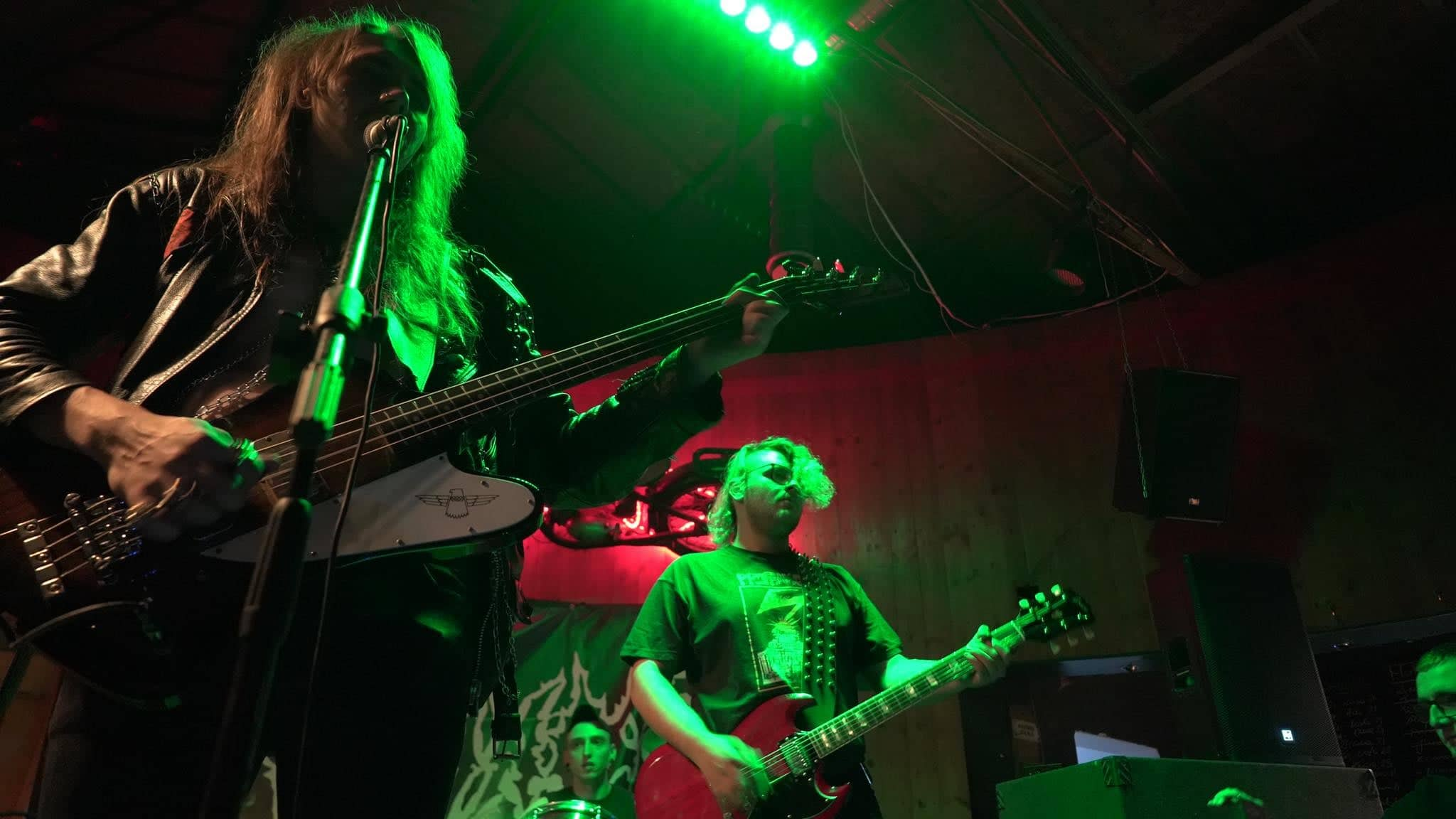 Tell us a few things about the New Underground Metal Scene in Poland (Bands, Fanzines, Webzines, Metal Clubs etc.)
Underground in Poland is thriving. More and more bands emerge. Young people are listening to completely oldschool heavy metal and hc punk is reemerging! More and more oldschool labels like Sign of Evil or distros like Diabolic Force keep the scene alive. Galin Soulreaper of Armagh and Michał Sabatowski of Black Silesia Productions organise 80% of all the underground gigs here. Thanks all for keeping the scene alive!
Do you know anything about the Hellenic Metal Scene?
We only know that Rotting Christ, Varathron and Necromantia ale fucking amazing.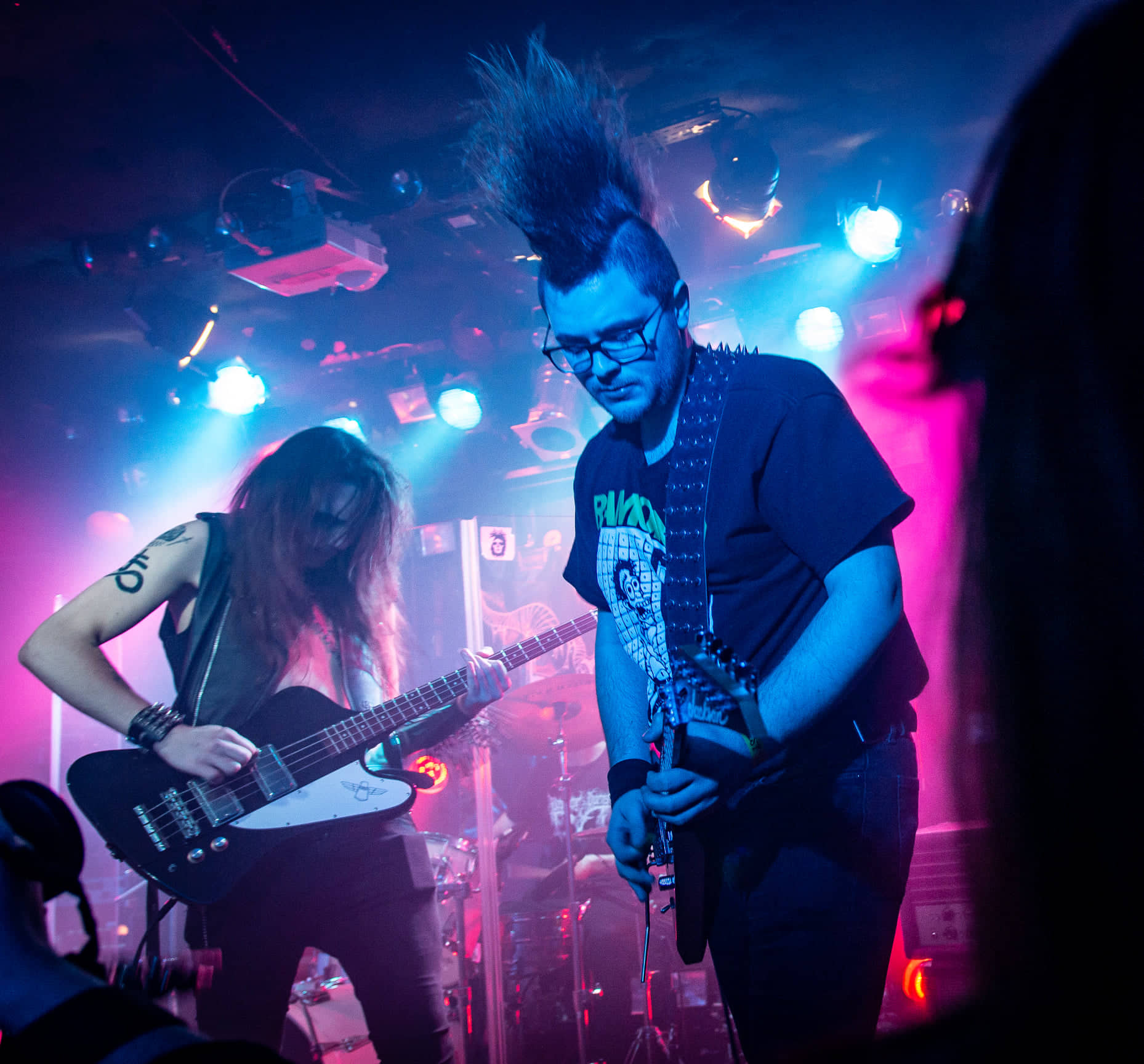 What are your future plans?
More drinking, more blasphemy, more speed! We pledge to be a part of the scene and to keep it alive!
Thank you very much for your time & Keep up the good work! The closure is yours.
Fuck off and die.
By Steve the Filthy Dog.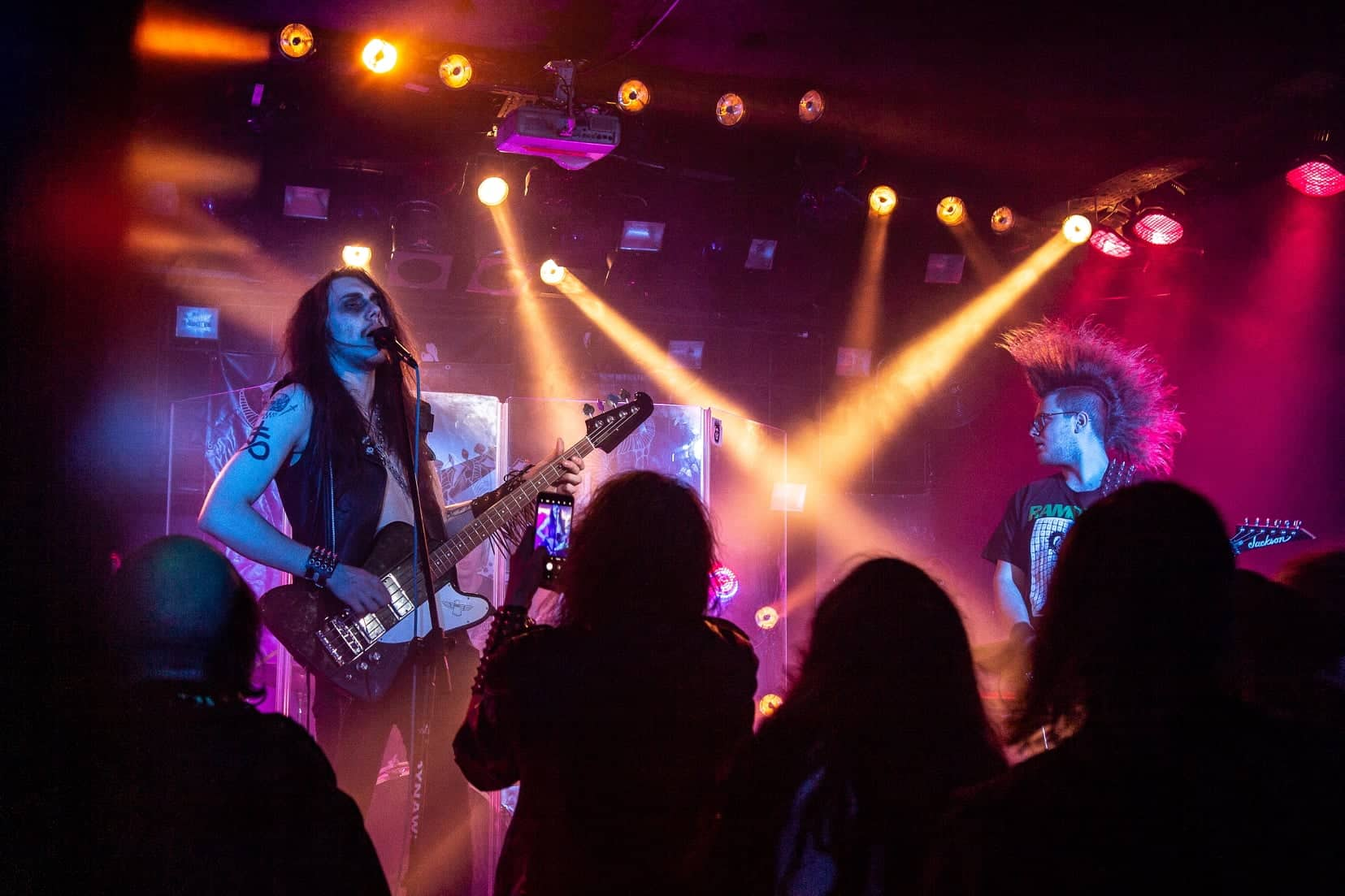 CYROGRAF CONTACT:
https://www.facebook.com/cyrografband
https://cyrograf-blackpunk.bandcamp.com/releases