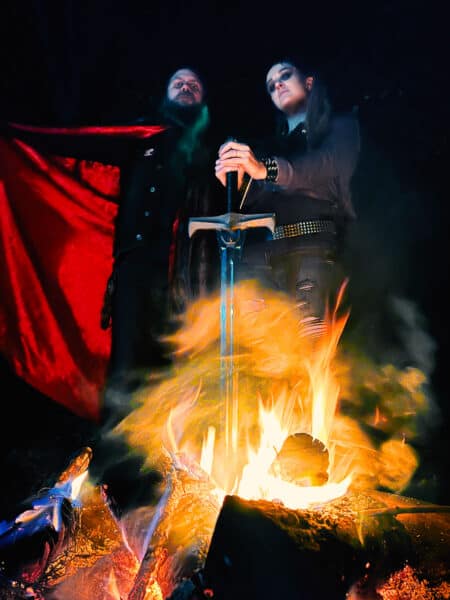 !!!DUNGEON DEATH/DOOM METAL FROM THE USA!!!
We had a conversation with Brian Magar. Enjoy!
Welcome to the FILTHY DOGS OF METAL Webzine.
Hey! Good to be here. Thanks for asking us to do this. We're humbled.
Tell us a few things about CULTIC (Members, Starting Year etc).
My wife Rebecca and I started CULTIC in 2016. Reese Harlacker joined as our bassist shortly after. He plays on the PROWLER DEMO, HIGH COMMAND LP, and on one song on our soon-to-be-released SEDUCER EP. He moved 400 miles away in 2020 and Andrew "The Sentinal" Harris joined as our new bassist in 2022.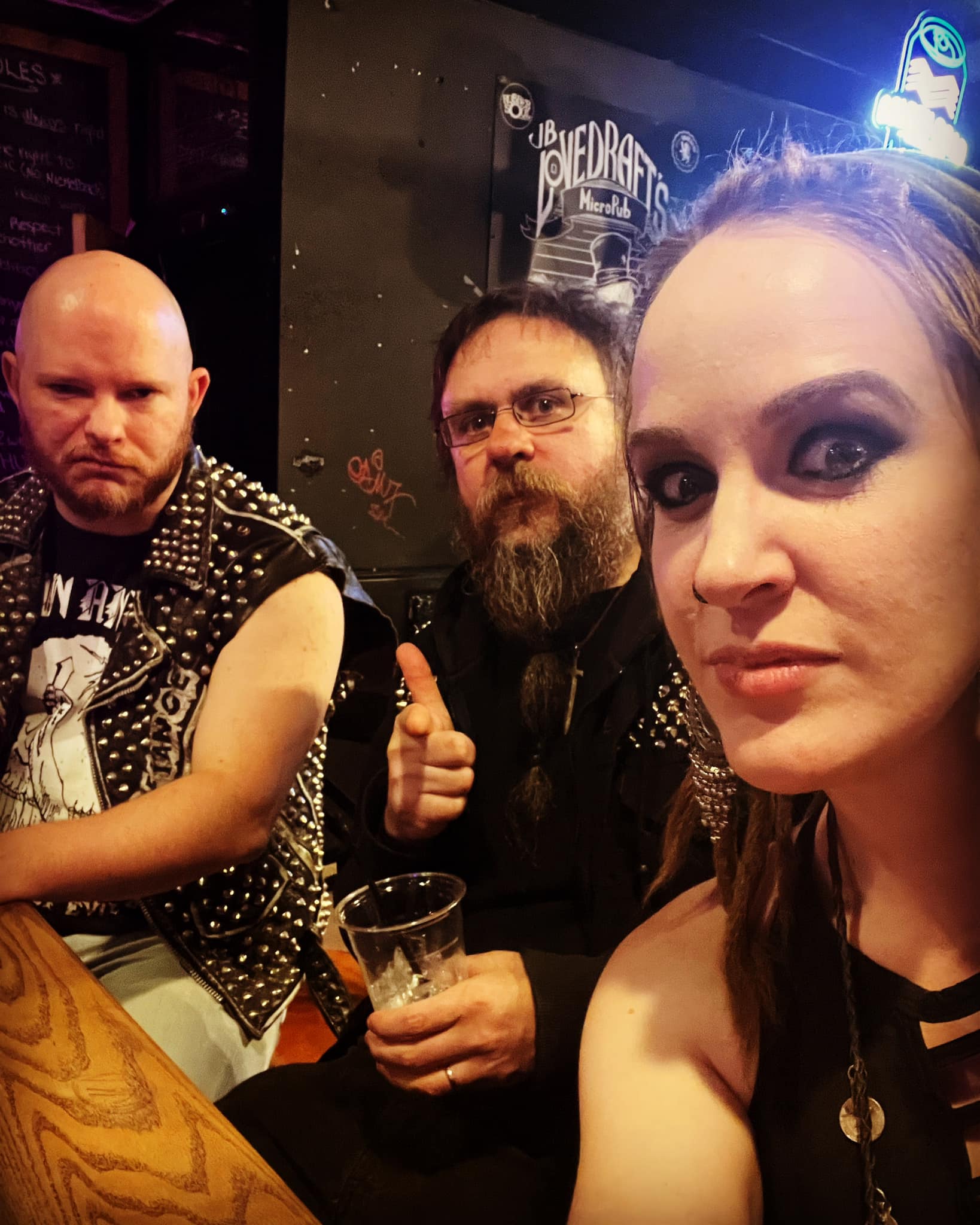 In 2022 you released your album ''Of Fire and Sorcery''. What was the feedback from your audience as well as from the press?
Overwhelmingly positive. It's wild!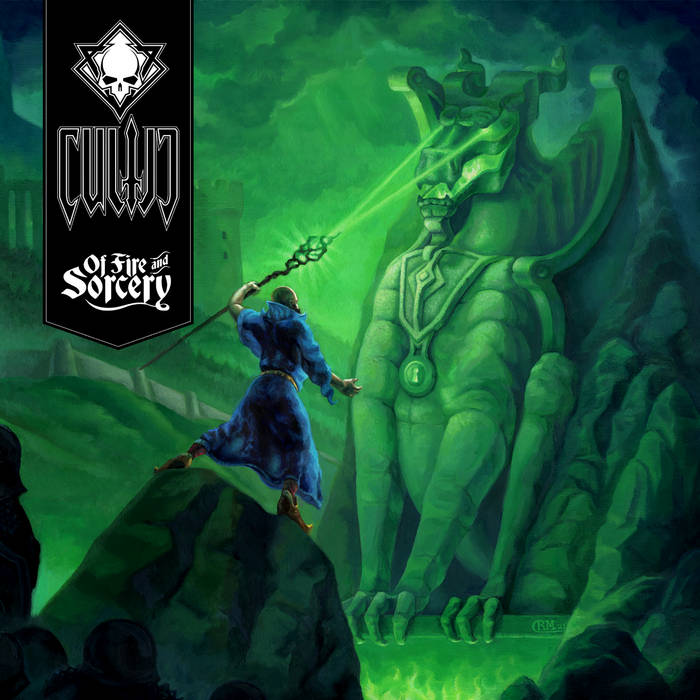 Label or DIY and why?
We are definitely the road crew. We do it all with the exception of PR. Everything from recording to album art, design, video editing, and even distribution. I started our record label long before we started CULTIC in order to peddle a handful of other bands I was connected with. We're definitely open to working with another label and/or labels as long as it isn't a step sideways or backward.
Do you prefer Vinyl, Tape, CD or Digital Format and why is that?
I like CDs. They're just what I've collected the most of over the years.
Your music style is Heavy/Doom Metal. Which are your main influences (Favourite Artists / Bands etc.)
WINTER, HELLHAMMER/CELTIC FROST, and GOATLORD were models for our overall tone. That's changed a bit as time passes. My favorite metal bands sound absolutely nothing like CULTIC. I love classic NWOBHM and traditional metal. It's what I grew up with. My favorite all-around metal band is DIO. As far as more extreme stuff goes, WINTER, CELTIC FROST, GODFLESH, VON, ROOT, BURNING WITCH, and BLACK FLAG are some of my favs. I've recently been raving about HEXENBRETT and BLIZARO. I love those bands.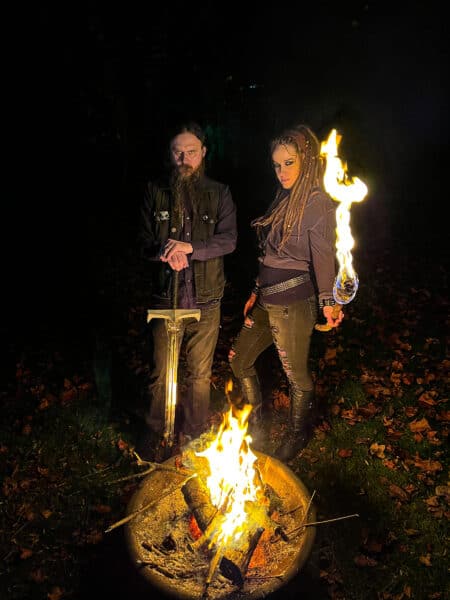 Which things do you think a Band should sacrifice in order to succeed? Have you ever sacrificed anything in your life for a better future for your Band?
It depends on how a band defines success. Nine times out of ten, a heavy metal sacrifice will start with a virgin or a goat. Take heed! The one thing I've sacrificed in my life for the betterment of CULTIC is a large chunk of my sanity. Playing in a band is bat shit crazy if you're doing it right.
Describe your ideal live show as a performance Band. Have you already experienced that?
A three-band bill that starts on time. The soundperson is sober, stays behind the board, and knows what they're doing. The other bands rule. No one approaches me during set up or tear-down to discuss every single piece of my equipment in detail. The set-up time between bands is 15 minutes. We sell a lot of shit, have a lot of fun, meet good people, and we're not dodging deer on the road at 4 am. I could answer this in a myriad of ridiculous ways. But in all honesty, if we play well, we have fun (and a handful of people there have fun), that's ideal.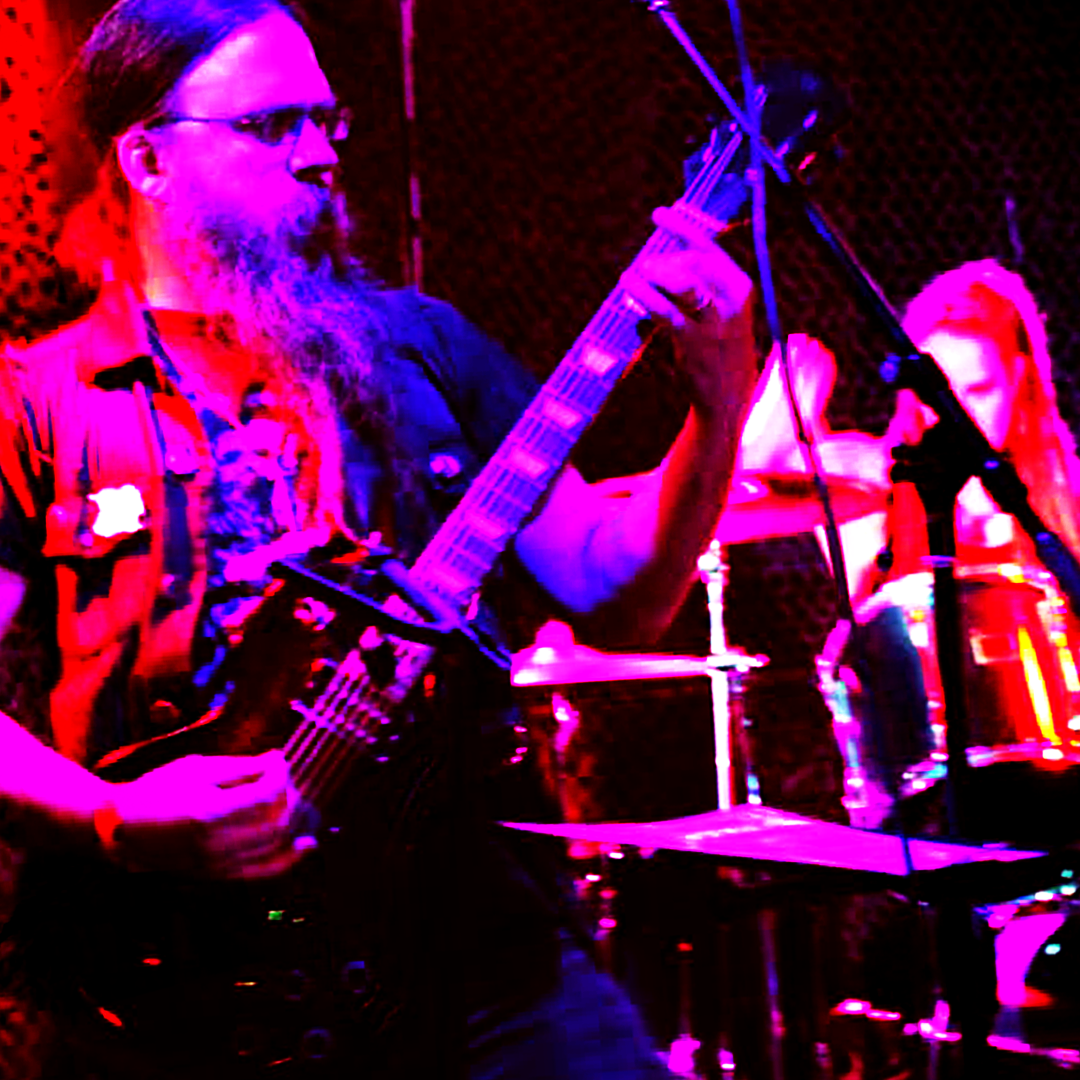 Which attributes, do you think, that a new Heavy/Doom Metal Band should have in order to gain identity and be unique?
Make a conscious effort to not be affected by other bands. Define who you are and what you're not. Define your limits. Dial it in and be consistent about what you're doing and how you're doing it.
Do you believe that Digital Platforms help the new Heavy/Doom Metal Bands? Which, do you think, is the ideal way for a Band to promote its work?
I definitely don't view it as a negative thing. But it can be a challenge to be heard due to the sheer amount of music on the internet. It's a long-tail game. I'm not the optimum person to talk to about band promotion. My wife handles most of the marketing witchery.
Do you see any differences between US Metal Market & EU Metal Market (Labels, Bands, Fans etc)?
Oh, man. I have no clue. I don't feel I have my finger on the pulse of either. One thing I will say, I think Eastern European Metal, both old and new, is really wild, interesting, and unique. I have a hard time imagining bands like MALOKARPATAN or MASTER'S HAMMER coming out of the US.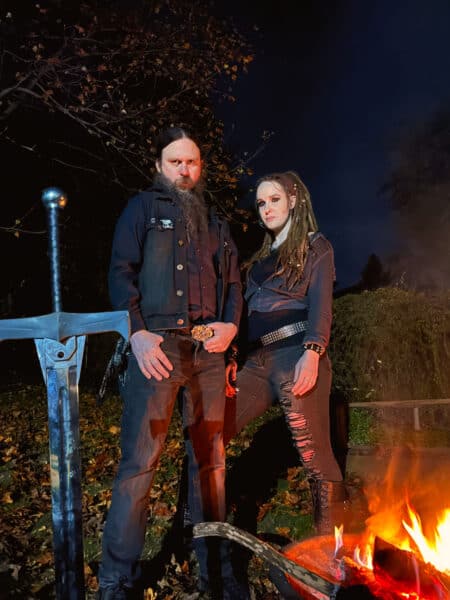 Tell us a few things about the New Underground Metal Scene in York, Pennsylvania (Bands, Fanzines, Webzines, Metal Clubs etc.)
York, Pennsylvania is a small city in the grand scheme of things. But I feel like we have a lot of metal bands per capita and a lot of stuff going on. We're centered between New York City, Philadelphia, Baltimore, and Washington DC. We used to get a lot of mid to upper-tier touring bands coming through here. Some of that is starting to come back.
I'm digressing. New underground local bands... ZAUBEREI is a new black metal band featuring members from HORDE OF THE ECLIPSE. We just played with them recently and they rule. I'm unaware of any fanzines or webzines coming out of York. There's a podcast called GETTING IT OUT from a neighboring town that deals in metal and hardcore.
Clubs and Bars that cater to metal in York and surrounding areas, are THE KENNEL at West York Inn, SKID ROW GARAGE, and JB LOVEDRAFTS. Bands! Come through!
Do you know anything about the Hellenic Metal Scene?
I'm familiar with a handful of bands from Greece. ROTTING CHRIST is the first band that pops in my head. Great band! DEAD CONGREGATION is another. One of my friends gave me a handful of BATTLEROAR CDs a few years ago. Solid power metal stuff. I'd have to refer to Google because I'm drawing a blank after those three.
The last 2 years worldwide we have faced many dark, strange & new situations with our everyday life (covid, lock-down etc.) Did all of this affect you positively or negatively?
It was a give-and-take situation for us. I lost my job of 12 years when the pandemic started. This allowed me to take time to daydream, well up in a deep pool of extreme burning hatred, work on "Of Fire and Sorcery", and relax in a borderline catatonic state. "Strange and new situations" is a good way of putting it. It's like we're all living in a slow-moving science fiction movie. Weird times demand weird responses. We're here for it!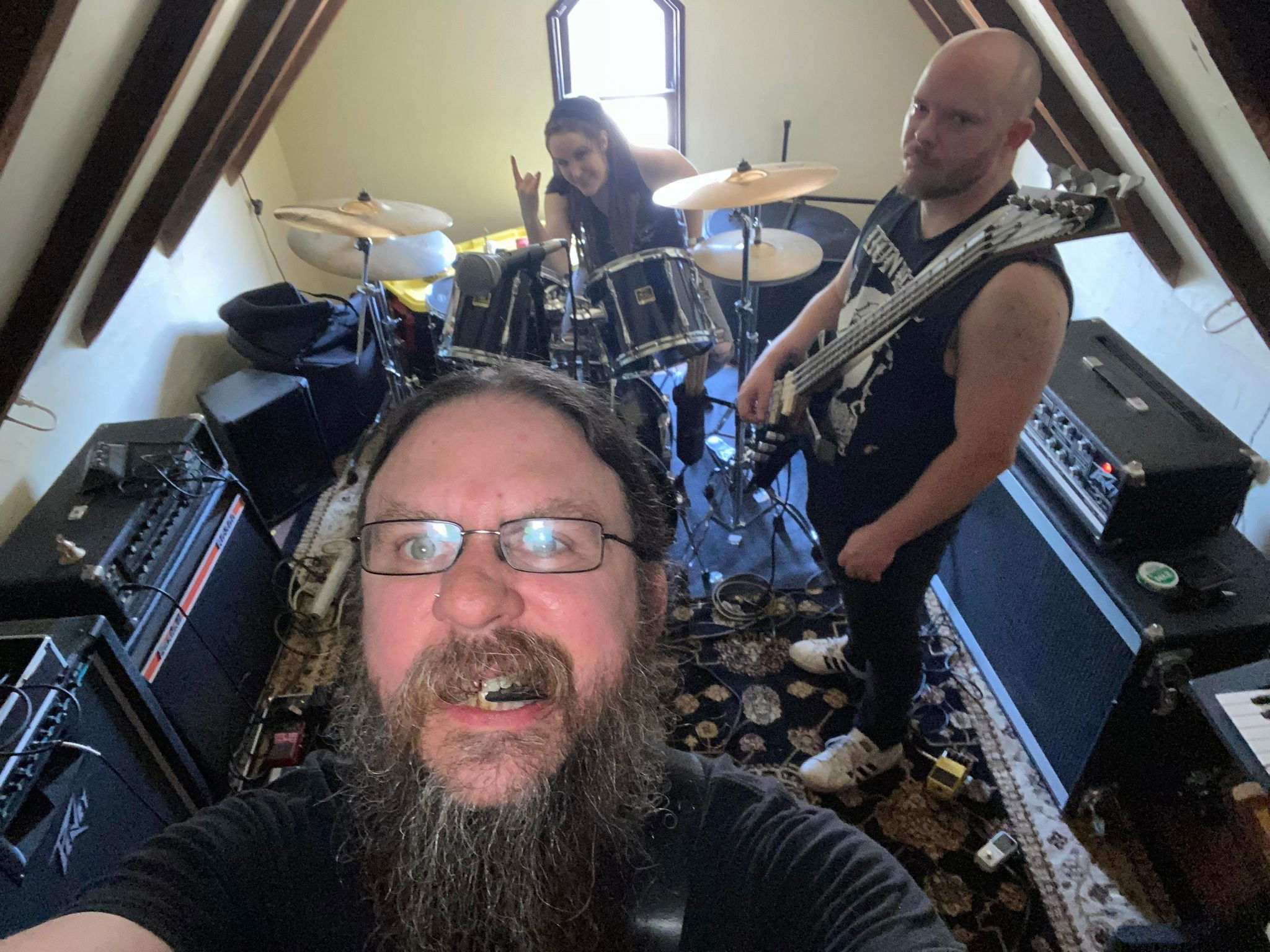 What are your future plans?
We're working on a mini EP/Maxi-Single called SEDUCER. It has two songs, two dungeon synth pieces, and some demo recordings. We're planning to put it out sometime this year along with a video for SEDUCED and a sexy new DUNGEON WENCH shirt. There's a good possibility we'll do a 7-inch version too (we'll see). I hope to spend a lot of this year writing and hammering out conceptual work for our next full-length album.
Thank you very much for your time & Keep up the good work! The closure is yours.
Hell yeah. Thank you, FILTHY DOGS!!! Eternal hails from the Cultic lair.
By Steve the Filthy Dog.

CULTIC CONTACT:
https://www.facebook.com/culticband/
https://www.instagram.com/culticband/
https://cultic.bandcamp.com/album/of-fire-and-sorcery
https://music.apple.com/lt/artist/cultic/1439088939
https://www.deezer.com/en/artist/52725672
https://www.reverbnation.com/cultic