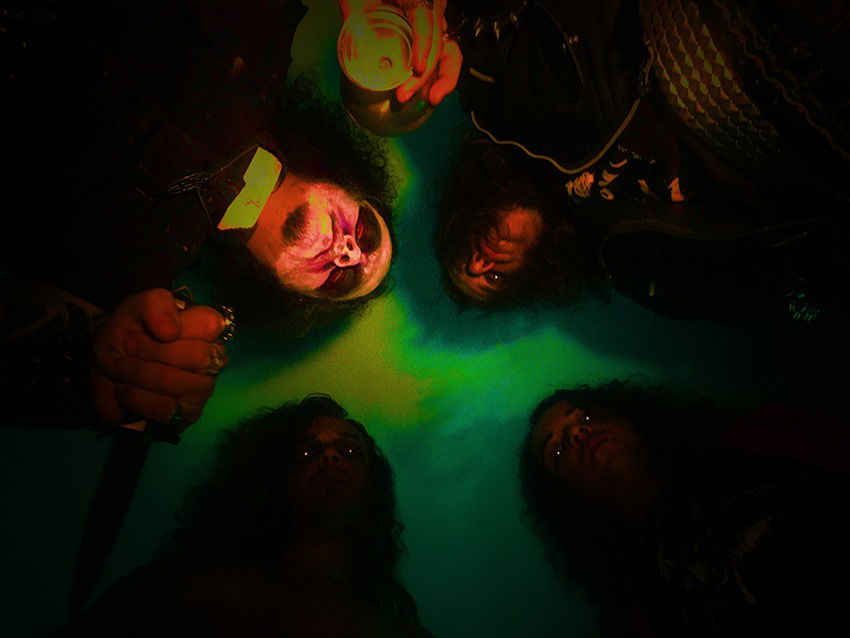 !!!BRAZILIAN OLDSCHOOL BLACK/DEATH METAL!!!
We had a conversation with William Pazuzu (Vocals). Enjoy!

Welcome to the FILTHY DOGS OF METAL Webzine.
Tell us a few things about CULT OF HORROR (Members, Starting Year etc).
The band started in the end of 2015, beginning of 2016 and was formed by Doomhammer and me, right after Doomhammer toured in Europe with Whipstriker. He had an idea of making a band and ask me if I was interested. COH started as a duo, me in the vocals and lyrics, Doomhammer in the guitars and bass, with invited drummer Hugo Golon (Cemitério) to record our first album. We didn't think of tours and playing live at first, but since Bitch Hunter (drums) and his brother Dyd Bastard (bass) joined us, we thought that we finally found an official formation to hit the road.

In 2020 you released your album ''Hermetik Heretik ''. What was the feedback from your audience as well as from the press?
I think the feedback was great from both, audience and press. Of course, the press that reviewed us were mainly underground, so they were pleased with the material. I think we reached more audience with this album since Babalon Working. Hermetik Heretik was released by Bestial Invasion records in Europa e Mutilation records here in Brasil. Babalon Working was released by Mara Productions in Europa e cianeto Records in Brasil.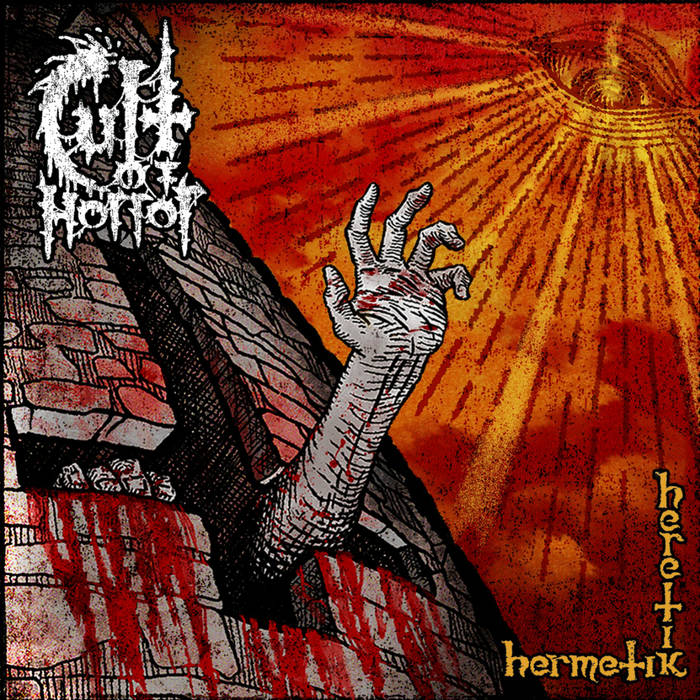 Label or DIY and why?
We've produced the album, recorded vocals, bass and guitars DIY style at home, drums were recorded in studio. Then, the mixing and mastering were in studio.
Do you prefer Vinyl, Tape, CD or Digital Format and why is that?
Speaking for myself, nowadays I listen music in digital format, because the practicity, but surely I'd prefer vinyl because all the ritual of it, the bass of the sound, it's a bolder quality. Even though I started to listen heavy metal in tape format.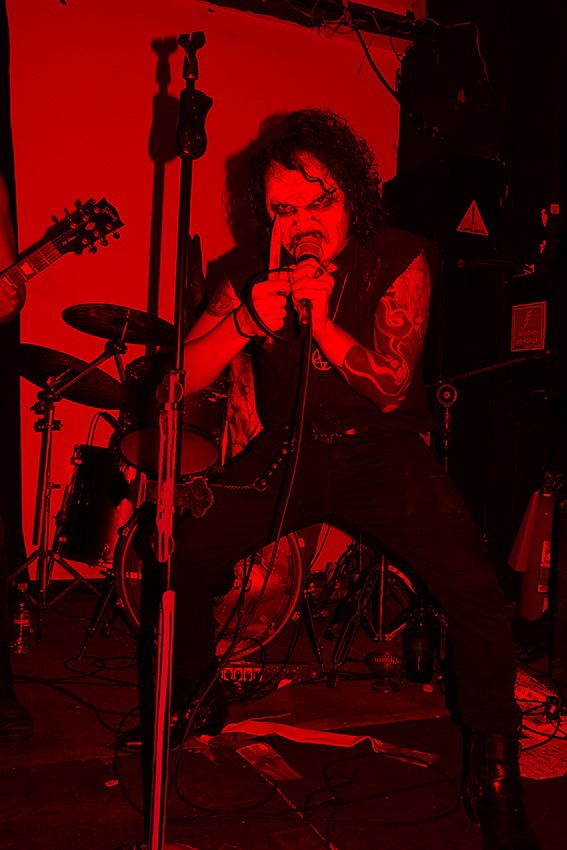 Your music style is Black/Speed Metal. Which are your main influences (Favourite Artists / Bands etc.)
Well, in general we have oldschool black metal influence as Celtic Frost, Venom, Bathory, with some classic heavy/death metal stuff and 90's doom metal. For me, besides extreme music, it's post punk/gothic stuff, I love all those 80's goth bands, and some other non metal artists as Nick Cave, Tom Waits, Leonard Cohen, Bowie, etc. Doomhammer would say Carnivore, Venom, Hellhammer, Celtic Frost, and some 90's doom.

Which things, do you think, a Band should sacrifice in order to succeed? Have you ever sacrificed anything in your life for a better future of your Band?
Yes, money! LOL Oh yeah, money and time... and some relationships! LOL Seriously, if you have passion, things come naturally not as sacrifice, but just things that you have to do to fulfill your passion for your art.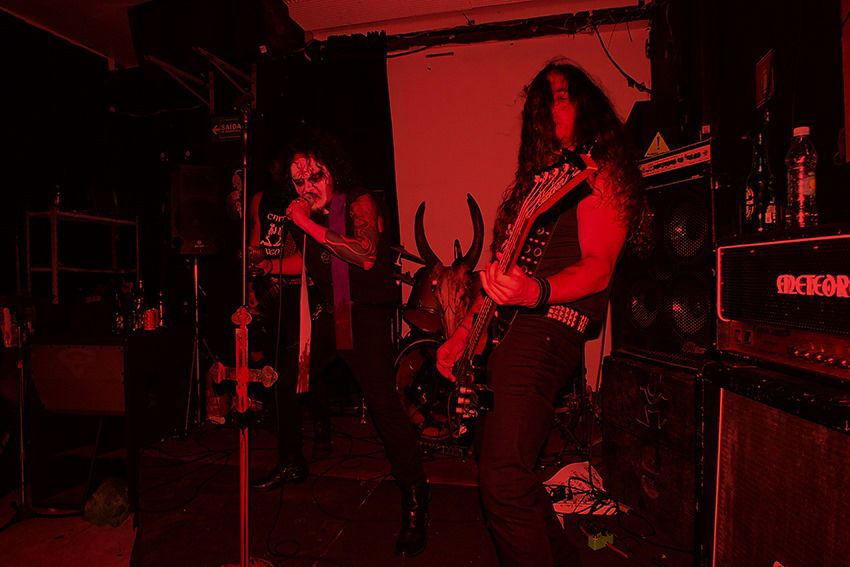 Describe your ideal live show as a performance Band. Have you already experienced that?
Good question. Yes I have. I think if you have the audience response sharing the same passion for music, shit gets wild, no matter if you're playing for 10 or 1000 people.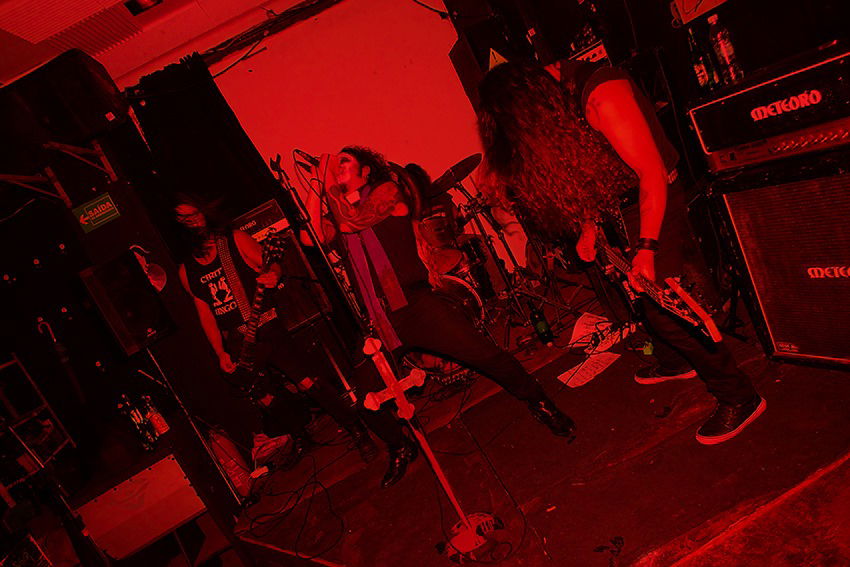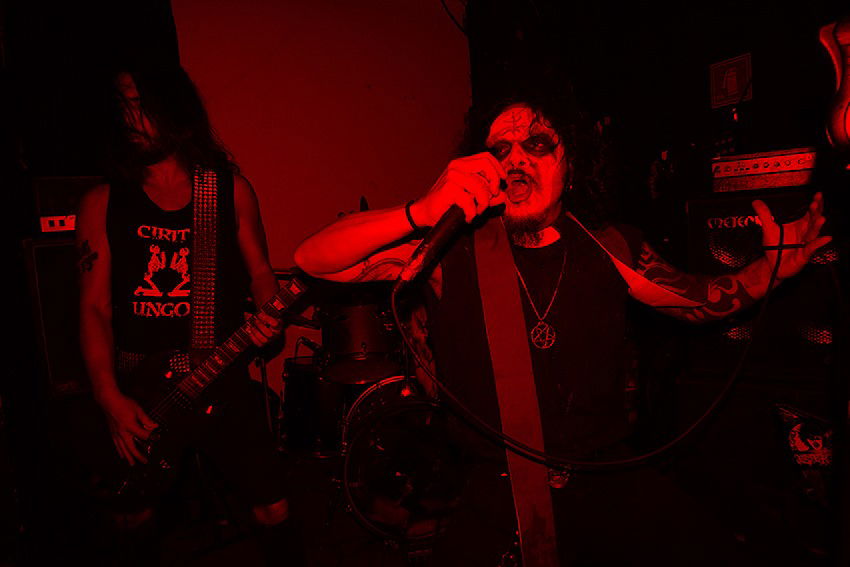 Which attributes, do you think, that a new Black/Speed Metal Band should have in order to gain identity and be unique?
Respect your origins, be true to yourself, be passionate. If you have the right attitude and love for your art, everything will follow.
Do you believe that Digital Platforms help the new Black/Speed Metal Bands? Which, do you think, is the ideal way for a Band to promote its work?
Oh yeah, sure! The platforms are great allies, great tools to spread your work. Not only that, the bands have to launch material constantly, make tours and be part of a metal scene.
Tell us a few things about the New Underground Metal Scene in Brazil (Bands, Fanzines, Webzines, Metal Clubs etc.)
We have a small but strong underground metal scene here, the bands are united and always sharing experiences if possible. Bands like Camitério, Whipstriker, Tyranno, Huntdown, Apocaliptic Raids, Atomic Roar, Velho, Into the Cave, Feretral, Imperador Belial, etc. and lots of zines like Arte Obscura and youtube metal channels like Power Thrashing Death and União Headbanger.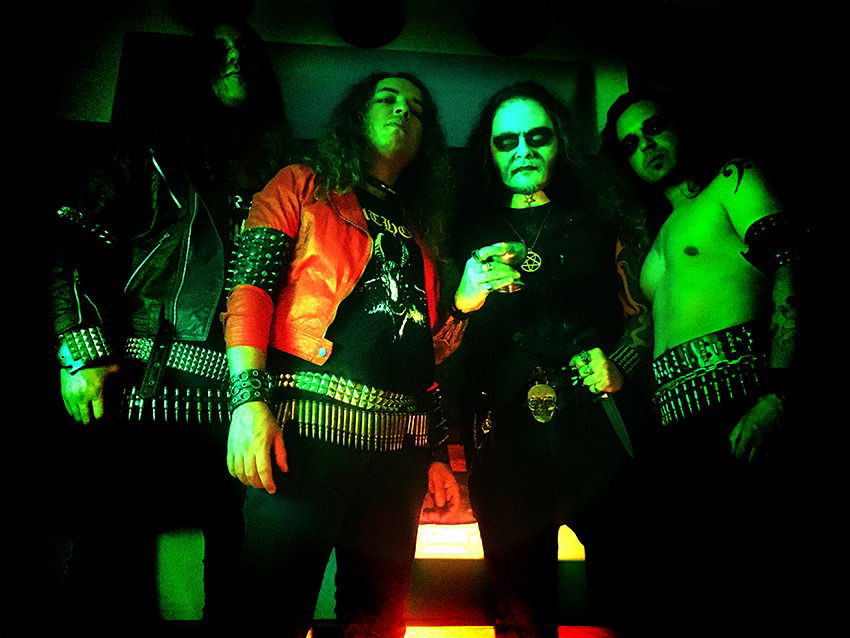 Do you know anything about the Hellenic Metal Scene?
A few, not much. Bands like Ravencult and Omega for instance, I think they're great!
What are your future plans?
More albums, more gigs and tours, more material, always producing new stuff.
Thank you very much for your time & Keep up the good work! The closure is yours.
Thanks for having me, it's always a pleasure to spread the words of extreme music. Hail!
By Steve the Filthy Dog.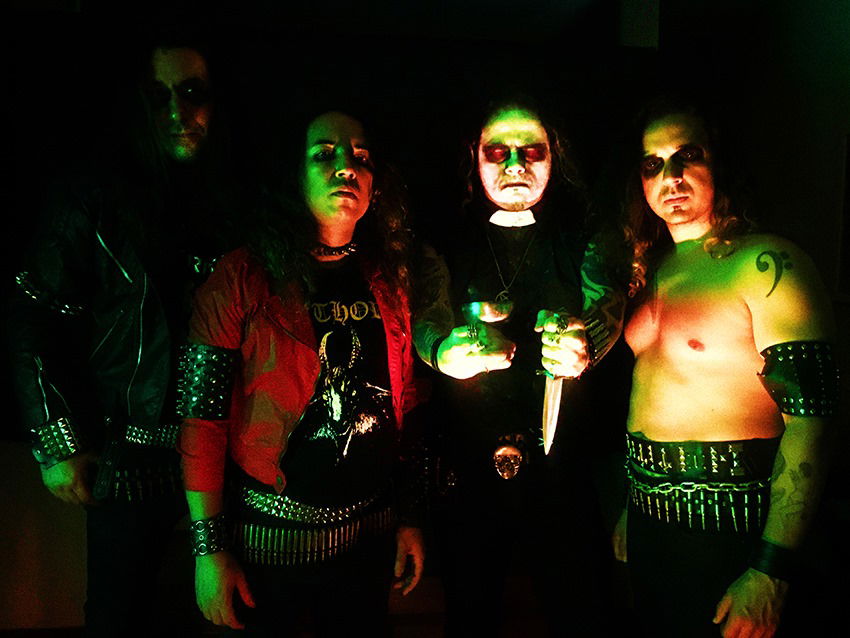 CULT OF HORROR CONTACT:
https://www.facebook.com/CULTOFHORROR
https://www.instagram.com/cult.of.horror.band/
https://cultofhorror.bandcamp.com/
https://open.spotify.com/artist/5NAtOuXhveujtla7jmxe58