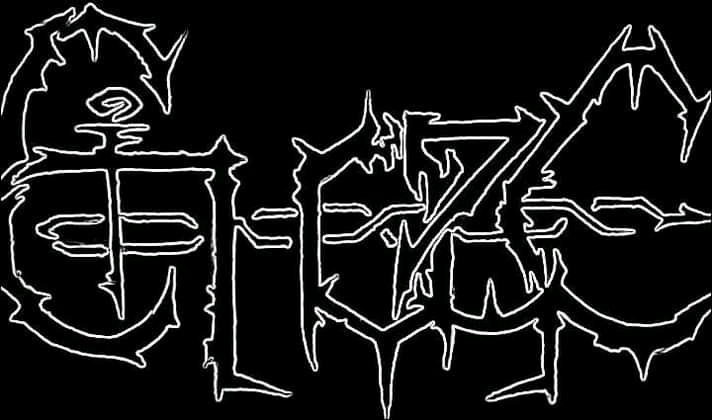 !!!BRAZILIAN DEATH METAL!!!
Welcome to the FILTHY DOGS OF METAL Webzine.
Tell us a few things about CIHOZE (Members, Starting Year etc).
The band started in 2014 in the city of Santos-SP, nowadays the band is a duo formed by:
Igor Gomes - Guitar/Vocal
Iury Morais - Bass/Drums
You have recently released your EP ''Pesadelo da Realidade''. What is the Feedback from your audience as well as from the Press?
The feedback was very positive, it reached a good audience that we did not imagine! because it is the first record of the band and we did not know the force that would spread our music, for the beginning it was very incredible.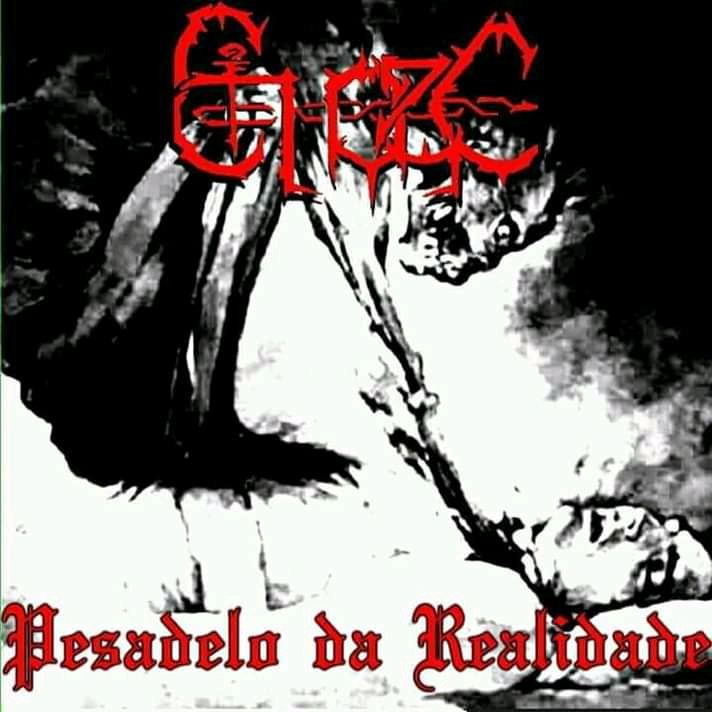 Label or DIY and why?
Do it yourself, here in Brazil it is very difficult for bands that are in the beginning to get a label, you have to have enough contacts and something to offer to get it and it often makes it difficult for smaller bands to get it, because nobody wants to bet on the band that is starting.

Do you prefer Vinyl, Tape, CD or Digital Format and why is that?
Well, I always had more preference for CDs, I am from the time of the arrival of the CD, I did not have much contact with vinyl, I think that is why my preference for the CD than the others.

Your music style is Thrash/Death Metal. Which are your main influences (Favourite Artists / Bands etc.)
Our biggest influences are: Cannibal Corpse, Sepultura, Slayer, Pestilence, Cemitério, Krisiun and Cancer, with these bands I manage to shape the style of the band and are my favorites within the genre of death metal.
Which things, do you think, a Band should sacrifice in order to succeed? Have you ever sacrificed anything in your life for a better future of your Band?
Having a band is already a sacrifice, to pursue a career you will have to give up work, relationships, family and dedicate yourself as much as possible to raise the band's name, time only for the band, but the people who were with me did not want to follow too, then they left the band because they did not want to sacrifice themselves for it.

Describe your ideal live show as a performance Band. Have you already experienced that?
The ideal show is one that you feel the energy of the audience and that motivates you to play more and more, a show with good structure and serious commitment to the bands and with the help of the audience that it becomes the best show, ever we had some live experiences, some good and some very unpleasant, it happens with several bands hahaha

Which attributes, do you think, that a new Thrash/Death Metal Band should have in order to gain identity and be unique?
Death / Thrash metal is a genre that always has new bands coming up, and for every band to stand out, and showing their skills live, this shows whether the band is good or not. for a band to be authentic in the genre they have to have influences and know the type of sound they want to make, mix more with death metal or thrash metal, and always be wanting to evolve and put more elements in the sound that can give a highlight to band.

Do you believe that Bandcamp and other Digital Platforms help the new Thrash/Death Metal Bands? Which, do you think, is the ideal way for a Band to promote its work?
Yes, Bandcamp.and other digital platforms have helped bands to promote their music and have the opportunity for people to hear their work. before, the best way was to perform live, now with the pandemic, digital platforms have become great allies to meet new bands of different musical styles from all over the world.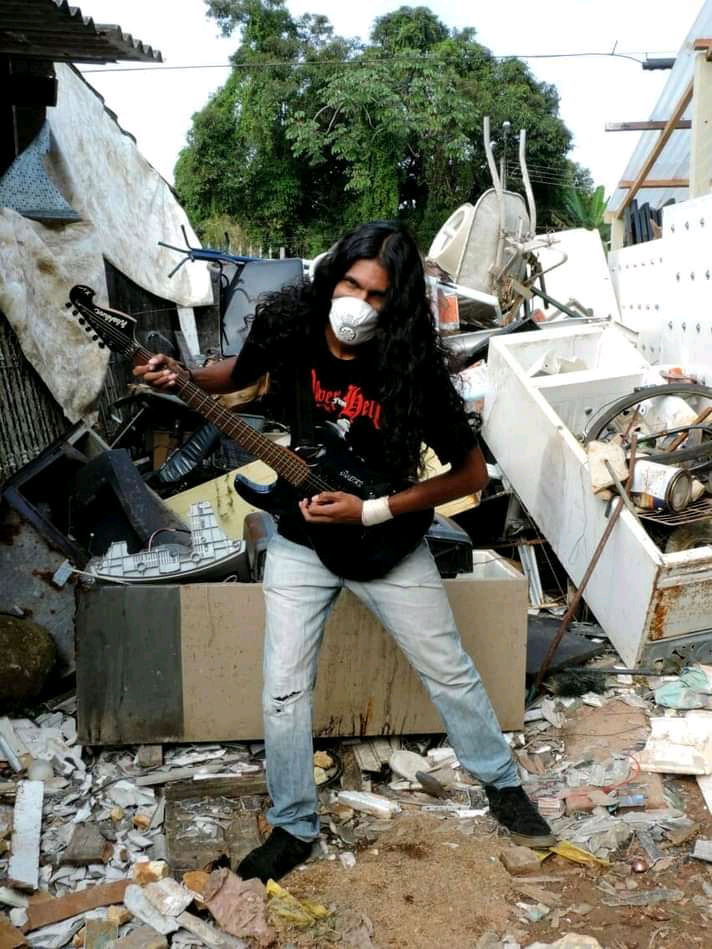 Tell us a few things about the New Underground Metal Scene in Brazil (Bands, Fanzines, Webzines, Metal Clubs etc.)
The Brazilian underground scene and well known worldwide, great bands have been appearing and raising the flag of the Brazilian underground, bands such as: Violator, Manger Cadavre ?, Surra for example. webzines have Witchtrap and underground metal that are always doing reviews and presenting underground bands, and with that we get to know new bands and strengthen the underground.

Do you know anything about the Hellenic Metal Scene?
Sorry, I don't know.

What are your future plans?
The future plans of the band, we are finishing the compositions of our first album, in the coming weeks we will be promoting a single that will be part of the debut and when everything is better, play in all possible places around the world.

Thank you very much for your time & Keep up the good work! The closure is yours.
I would like to thank you for the space given by the bands, this is very important and for all of us, thank all the people who support us, whether listening to our sound, showing it to a friend or sharing it on social networks, you are awesome. and take care of yourselves in these pandemic times, when this is over I want to touch and get to know each one of you who help us to move forward with the band. thank you all.
By Steve the Filthy Dog.
CIHOZE CONTACT:
https://cihozedeathmetal.bandcamp.com/releases
https://www.instagram.com/cihozedeath/?igshid=y8k92dpzs5vi
https://www.deezer.com/us/artist/101754532
https://open.spotify.com/artist/5txupx1ymfi0h2BT14e1iM