!!!MANIAC HEAVY ROCKERS FROM MEXICO!!!
We had a conversation with Eduardo. Enjoy!
Welcome to the FILTHY DOGS OF METAL Webzine.
Tell us a few things about CÖUNTESS (Members, Starting Year etc).
The band started sometime in 2013 by John Fuckham on drums and Bat Benatar on voice and strings. We recorded a couple of songs and tried to extend the lineup. A couple of close friends who nowadays play in great bands like BLACK MASK and MABBUL recorded with us, but in the end it didn't work out and the songs were discarded. The band continued as a duo for our debut recordings, a split with SURVIVAL, HELLMIDIAN and STEEL KILLERS titled Hot Metal which was released by the then Survival bassist under his label, Mosh or Die Productions. After that split we self-released the demo Hell Rock 'n' Roll that same year and Philthy Lynott joined as bassist for live shows. We recorded a single in 2014 called Filth Hounds of Hell and a split with AHVAWE, also released through Mosh or Die Productions. By the end of that year this power trio lineup disbanded. In 2015 a new lineup consisting of Cuntrad Lant of AHVAWE on bass and Neil Old from GRAVE CROSS on drums started rehearsing and new songs were already made, but this lineup also disbanded and most songs were discarded. In 2016 Evil Carr from HELL DESECRATOR joins the band as the new drummer and we record the self-titled EP, a couple of friends from bands like AHVAWE and VOLTAX also recorded bass for us in that EP. We start getting interesting live offers again and Gene Semen from HELLMIDIAN, SURVIVAL, P.RE.Y, etc. joins as bass player. Due to logistic reasons, there are also different live lineups, which include Angus Cunt from BLASPHEME RITES, Bill Wart from INFECTION ATTACK and Nikki Sexx from STEEL KILLERS during 2016, 2017 and 2018. Comes 2019 and Gene Semen, Evil Carr (now called Killer Criss) enter the studio with our new vocalist Devil Harry and record the Dance to the Rhythm EP. The current lineup is Gene Semen on bass, Killer Criss on the drums and Bat Benatar on guitars. Although we have plans to collaborate with other friends in future recordings as we always have.

In 2020 you released your live album ''Alive Or Not''. What was the feedback from your audience as well as from the press?
I really haven't payed much attention to any feedback but I've seen the tape available in some distros around the world so at least it's making its rounds. We are honored that Shaxul recorded it during the MANZER show in Mexico and satisfied that our friend Jhon, the label boss at Metal Force Records liked it and released it.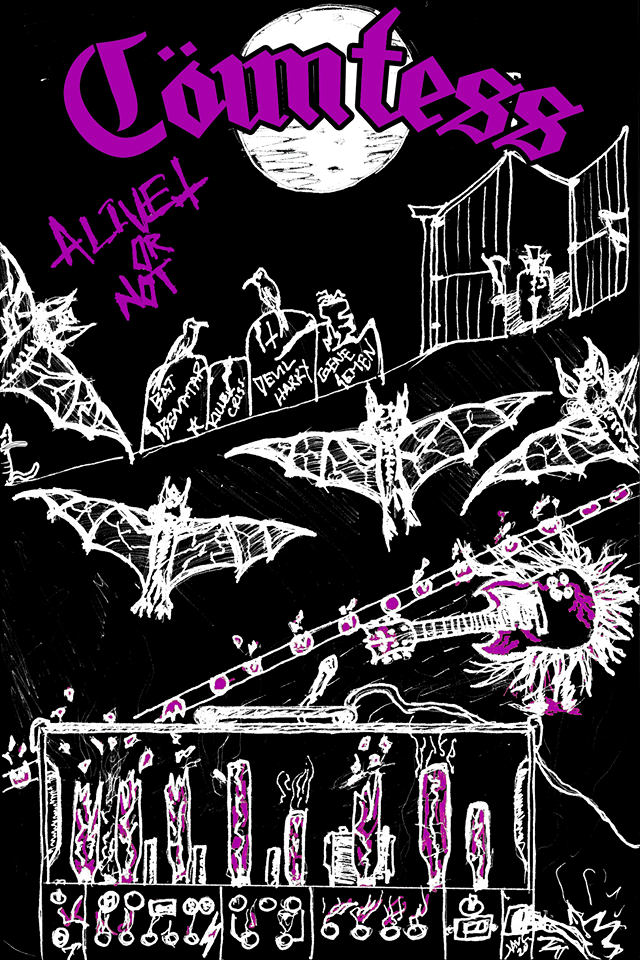 Label or DIY and why?
It really depends on the band. Labels usually take care of promotional and financial stuff so I'm sure there are bands that want and can do it themselves. For CÖUNTESS I'd rather say DIY for demo tapes and labels for the rest. My relationship with labels also often goes beyond assistance with the sides of the band that do not interest me that much as often the label bosses have also become honest comrades and true friends.
Do you prefer Vinyl, Tape, CD or Digital Format and why is that?
We all listen to vinyl, tapes, CDs, have released music in all formats, and prefer vinyl for our releases. But we don't mind that much about it. Usually I try to avoid a consumer mindset regarding formats; I've learned long ago that the devil's rock 'n' roll and the listening experience doesn't need a format to be what it is, even if this breaks the wimp hearts of "audiophiles", "analog-worshippers" or "art connoisseurs".
Your music style is Black/Speed Metal. Which are your main influences (Favourite Artists / Bands etc.)
I know it is just semantics, but I wouldn't label ourselves "black/speed metal". In fact our latest EP, Dance to the Rhythm was kind of a statement against all those who put on us this "black/speed" tag, and it seems like we succeeded, as we alienated a lot of wimp ears that truly never got what we were all about since the beginning. During our early days, we used to call our music "black metal" as a declaration of "outsiderness" to the whole metalpunk/black/speed whatever trend. However, If someone needs to place a tag on our music I prefer it to be simply called rock 'n' roll. We are influenced by the contesatory, grotesque, cocky and fuck-off spirit of rock 'n' roll and the power of The Riff. Chuck Berry and Robert Johnson (we have always used Me and the Devil Blues as an intro for our shows), ZZ TOP, AC/DC with Bon Scott, MOTÖRHEAD, KISS, THIN LIZZY; the underground spirit and DIY attitude of the NWOBHM (something we have always tried to make clear by covering bands like TANK, WITCHFYNDER, GIRLSCHOOL, TYGERS OF PAN TANG, etc), BATHORY, GG ALLIN, DISCHARGE and a lot more.
Which things, do you think, a band should sacrifice in order to succeed? Have you ever sacrificed anything in your life for a better future of your band?
I haven't felt like anything has been a sacrifice as everything else is non-important when it comes to what we want to achieve with the band: recording some good rock 'n' roll.
Describe your ideal live show as a performance Band. Have you already experienced that?
Yes, we have live it in some way or another many times around the country. Packed small clubs, good amps is all we need. We take care of the rest.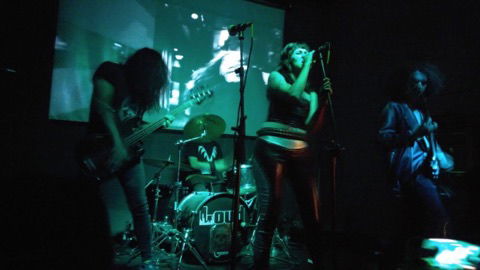 Which attributes, do you think, that a new Black/Speed Metal Band should have in order to gain identity and be unique?
Developing a better music taste and a less trendy attitude would be a good start. Other than that, I see no rules and talks about "identity" or "uniqueness" are beyond the point of making rock 'n' roll for me.
Do you believe that Digital Platforms help the new Black/Speed Metal Bands? Which, do you think, is the ideal way for a Band to promote its work?
I see the Internet as a great way to get in contact with people all around the world and makes it quicker and more affordable. That being said I still have penpals and send packages and letters to friends, zines and labels. That's my favorite way to promote my music.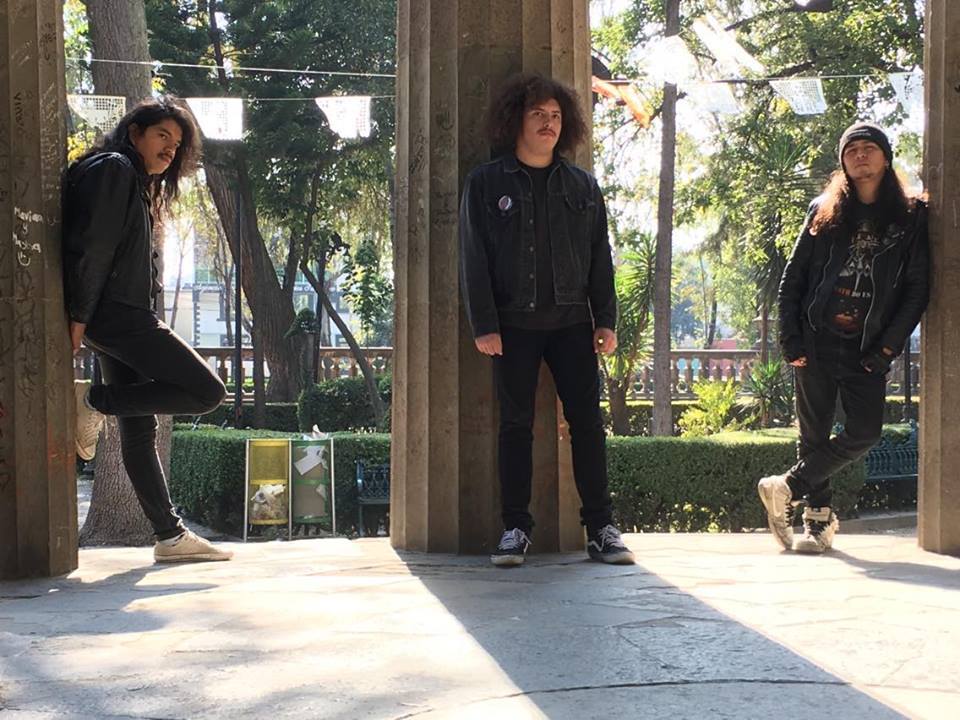 Tell us a few things about the New Underground Metal Scene in Mexico (Bands, Fanzines, Webzines, Metal Clubs etc.)
I think the current state of the scene is getting better. As for bands, I think I mentioned plenty with all the bands the other current and former CÖUNTESS members have. But if someone's hungry for more good music watch out for SKELETÖRN who will be releasing the best rock 'n' roll demo in Mexico very soon. Good paper zines are scarce but we Widdershins, Satanik Goat Terrorist, Dark Recollections, Mutilador, Horrible or Scream Bloody Metal are among the best ones. I'm also writing a new issue of my zine Evil Metal. Trono de Ratas used to be a physical zine but turned web-only for quite a while now. As for metal clubs, I have no idea, each couple of years the shows chance locations.
Do you know anything about the Hellenic Metal Scene?
Yes, the CONDEMNATION 10" is one of my favorite recordings along with the NECROMANTIA side of their split with VARATHRON, and in more recent times RAW PÖISON was great; and that is only mentioning a tiny part of all the great music coming from Hellas, new or old. Some zines like Blasphemous, Buttfuck and Black Blood. Heavy Metal also seems to be a big thing nowadays looking at some of your festivals and labels/distros like Chainsaw Distro come to mind.
What are your future plans?
Current plans are to release a flexi disc soon, a 7" and a compilation but everything remains to be seen as we always change our plans from interview to interview, hah.
Thank you very much for your time & Keep up the good work! The closure is yours.
Thank you for the interest in our band, Stavros. For anyone looking to get in touch with us, write to our e-mail: thecountsinfernalwife@outlook.com or look for us on the web.
By Steve the Filthy Dog.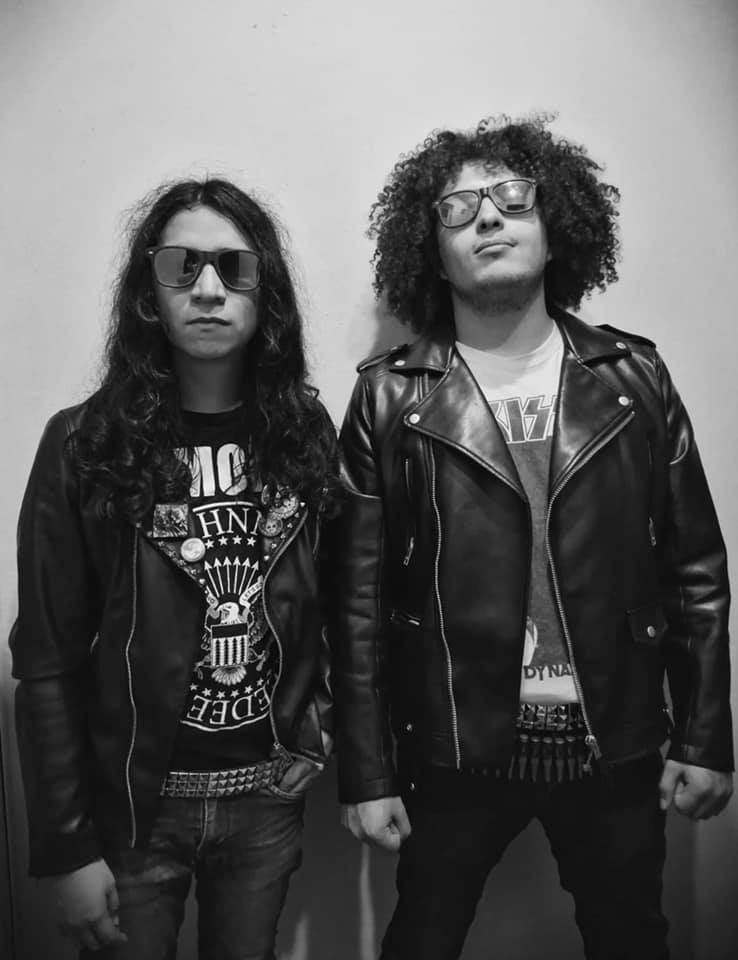 COUNTESS CONTACT:
https://www.facebook.com/houndsofrocknroll/?fref=ts
https://countessbathory.bandcamp.com/