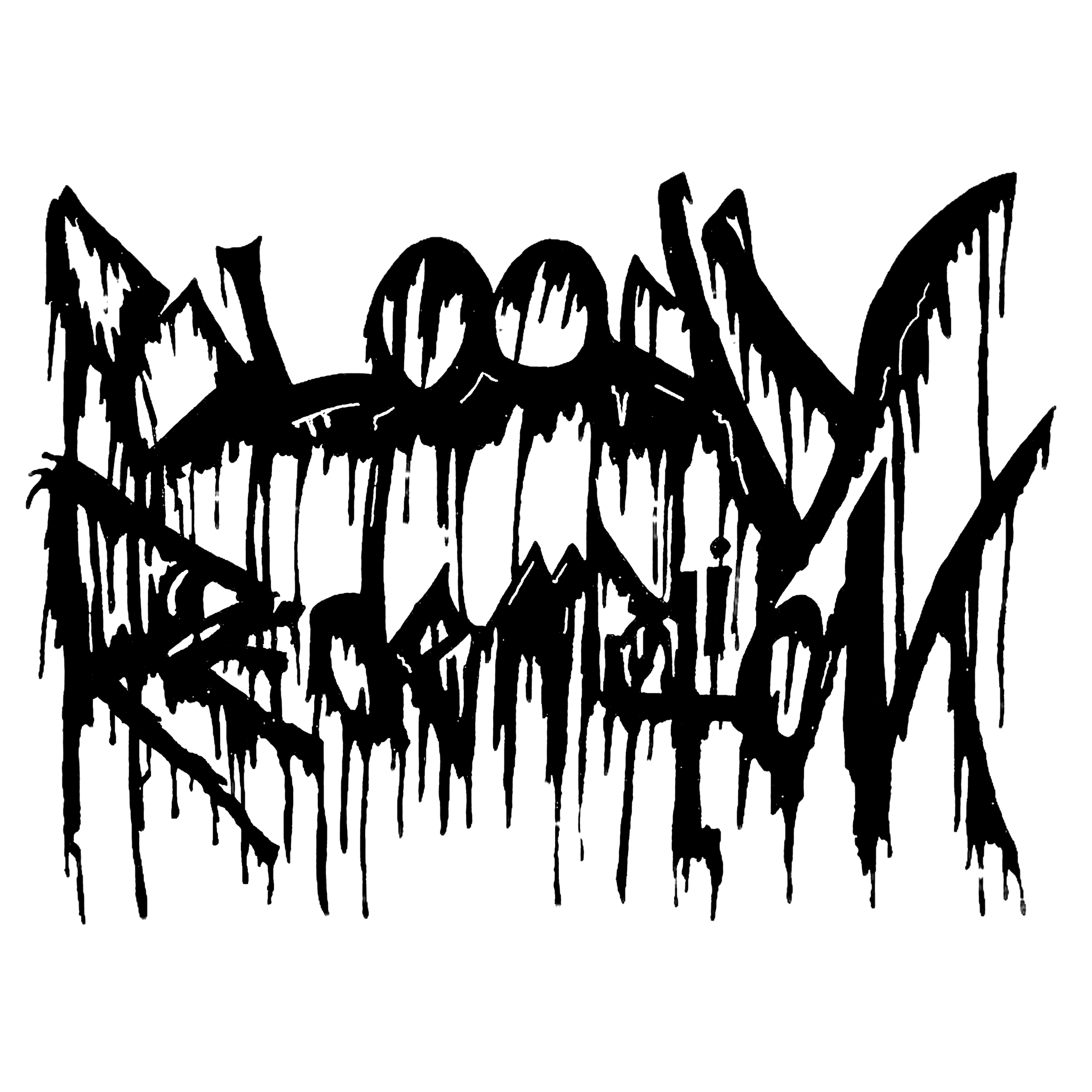 !!!OLD SCHOOL DEATH METAL FROM SLOVAKIA!!!
We had a conversation with Martin (Guitars). Enjoy!
Welcome to the FILTHY DOGS OF METAL Webzine.
Hi, we are sending a big greeting to Greece for FILTHY DOGS OF METAL!! Here's Martin from Bloody Redemption.
Tell us a few things about BLOODY REDEMPTION (Members, Starting Year etc).
Bloody Redemption was formed at the beginning of 2012. I created the group in the hopes of reviving metal music in my hometown Revuca (a Slovakian town), and, eventually, the broader area of Slovakia and abroad. The band's founding members are Martin Fodor (guitar), Jozef Kováč (vocals / guitar), Marián švec (bass) and Laco Dulaj (drums). Our style draws inspiration from the school death metal scene of the 80s and 90s. Our sound is very reminiscent of that. Over the last ten years, there's only been one change in the band's line-up. Matus Minich, formerly of the melodic metal band Marturos, replaced Laco as principal on drums in 2020. Our debut album, Infected Minds, was released in 2017. Due to several unforeseen variables (time constraints, a change of drummer, and the absence of live practice sessions due to the pandemic), we couldn't work on new music together for a long time. But our second album, Hit to the Gore, will be released in the next few days. Since the band's creation, we've gained a lot of experience and received positive feedback from Slovakia and abroad. So far, we have had the honour of playing a couple of concerts with bands like Suffocation, Vital Remains and Jungle Rot. We're hoping there'll be more great opportunities like this in the future.
In 2017 you have recently released your album ''Infected Minds''. What was the feedback from your audience as well as from the press?
The response to ''Infected Minds'' was very positive, and it was received well by critics and audiences alike, which confirms that this kind of music is still noticed and liked today. The album was popular among 'old style' death metal fans and audiences who grew up when death metal was born. We were overwhelmed by the response we received, and we want to say thank you to all of you. We love what we do, and we love sharing it with you!
How did your cooperation with Awakening Records occur & what do you prefer most Label or DIY and why?
I came across the label on Facebook. They had just released a reissue of my favourite death metal album Invidia by Slovak Amorbital. I really liked the arrangement and processing, so I decided to try to contact them. I sent them a sample of the album, and they agreed to sign us. Signing with a label allows a band to take their music further under a company that can use its contacts to release, promote and propagate the album. You get a wider reach with less investment (compared to self-publishing). We are glad that we managed to find this label and that our music can get to the Asian underground scene faster too.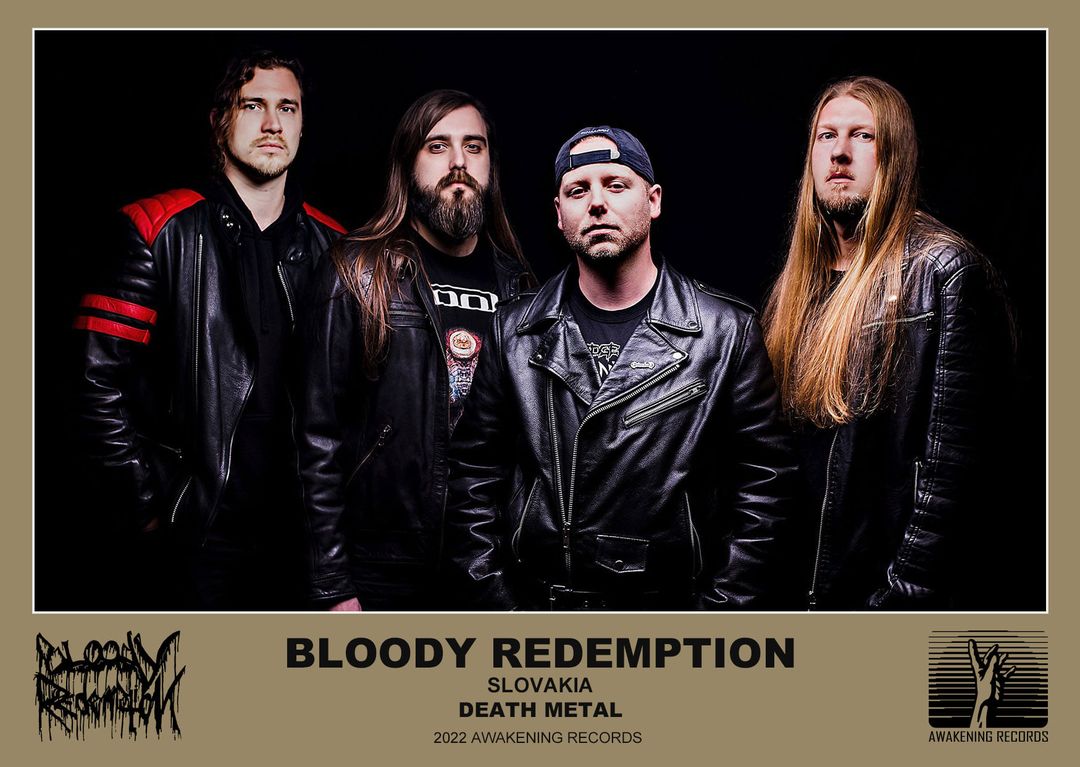 Do you prefer Vinyl, Tape, CD or Digital Format and why is that?
I personally prefer any physical format. Mostly CDs, but also vinyl and MC. I think that the digital form does not match the feelings you get when you hold a physical album in your hands. Still, I understand that online promotions and digital albums are more readily available worldwide. We still want to prioritise physical mediums with our album releases, but, of course, they will also be available digitally via YouTube, Spotify and Apple Music.
Your music style is Death Metal. Which are your main influences (Favourite Artists / Bands etc.)
Yes, I love death metal, and I'm especially fond of the classic old school genres. Geographically, my biggest death metal influences came from the US, Europe, particularly Scandinavia, and many other countries I could mention :) I also love thrash, black, heavy, and other metal music styles. I think the character of Bloody Redemption reflects the influence of the bands with which we grew up. All it comes from the heart.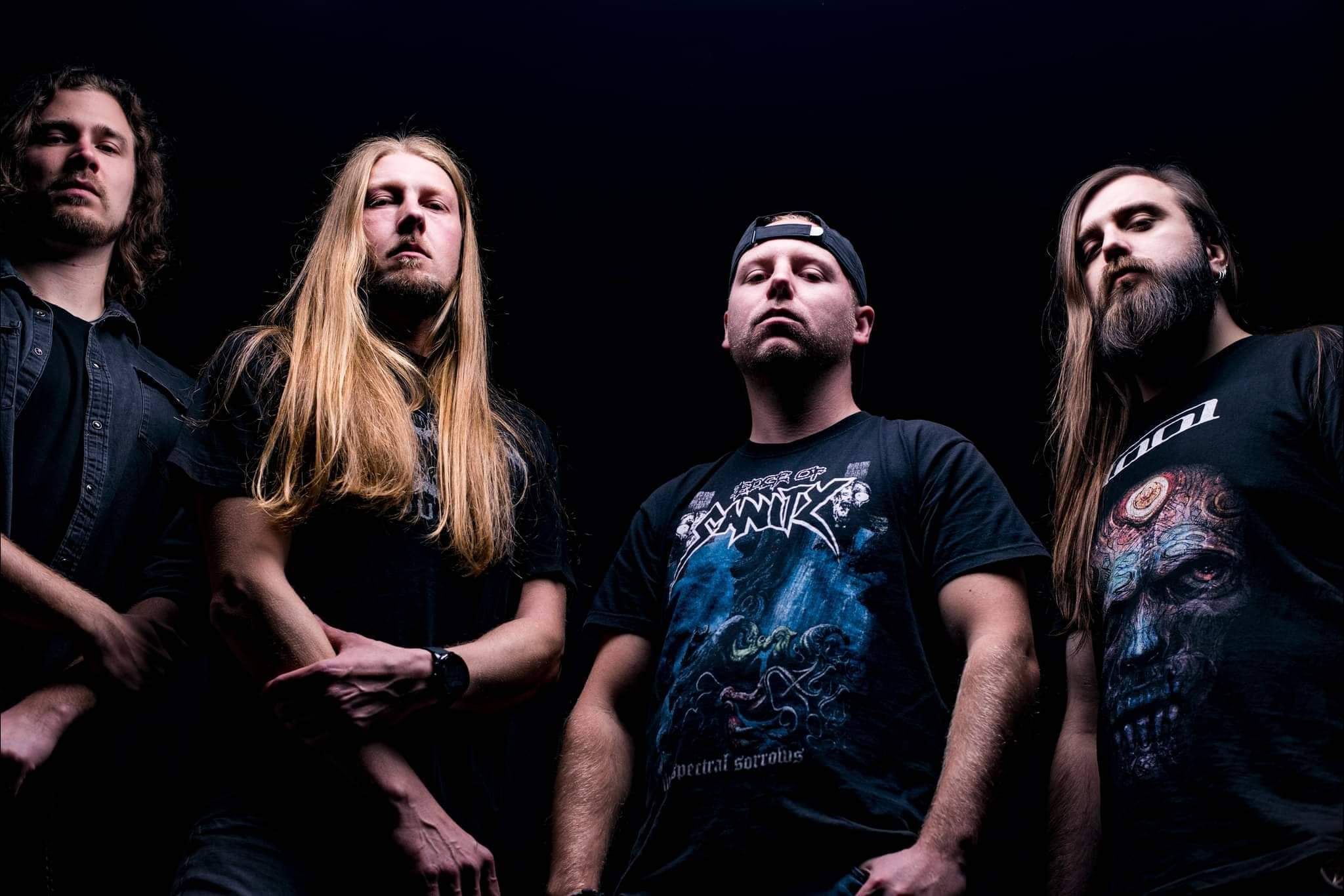 Which things, do you think, a Band should sacrifice in order to succeed? Have you ever sacrificed anything in your life for a better future of your Band?
Probably the most important thing is to sacrifice time. But it's not a sacrifice when you're doing something that fulfils and entertains you, and you find people who support your vision. You love it and do it for your fulfilment and joy. From my point of view, the band's survival depends on consistency and chemistry. We need to support each other, and I think that the key is for us to function and maintain friendships outside our lives as musicians.
Describe your ideal live show as a performance Band. Have you already experienced that?
The ideal show is one that puts on the best possible performance for the fans. Sound is integral to that, so you also need to be able to concentrate and relax to perform well. The visual side of the concert is also very important because people want to have something to look at. After all, it is a performance: the aim is to please the eyes, not just the ears. For the musician, the most memorable experience is probably the vibe you have with the audience and the feeling that you are merging with fans and exchanging energy with each other. This is one of the most indescribable emotions and one that I think only comes to life on stage. I am very happy that we have managed to experience something like this many times and that people like our performances. It's a priceless feeling, and that's what it's about.
Which attributes, do you think, that a new Death Metal Band should have in order to gain identity and be unique?
A lot of new DM bands want to sound edgy, which is already quite tricky today, but probably the most significant attribute for creating a unique band is to bring something new to the music that wasn't there before. In most cases, it is a combination of different styles, i.e., putting your own spin on classic death metal. Metal music is generally amazing in that there are no boundaries, like in space. There is an unlimited ability to build within death metal, and many new great bands have been able to do so. Some may say that death metal cannot be moved any further, but there are still new things that have not been done before. We have chosen the classic path, but we want to elevate and create a completely pared back, vigorous form of death metal.
Do you believe that Digital Platforms help the new Death Metal Bands? Which, do you think, is the ideal way for a Band to promote its work?
Yes. I believe that we live in a time when this is slowly becoming a necessary form of promotion and visibility. Everything and everyone is on the Internet, and I don't think this will change in the future. It's great that people can still support the band through downloads. Nowadays, we all have access to news virtually anywhere and anytime, which is one reason why digital platforms are successful. In practical terms, the ideal method of promotion is online (FB / Instagram, Spotify, Bandcamp.), but as I mentioned above, for me personally, the best form of music is physical. Creating merchandise and getting published in various webzines, fanzines and magazines are also great ways to self-promote. I still send real album copies to magazines to review for features or interviews. This is a form of promotion that has worked in the past and still works today.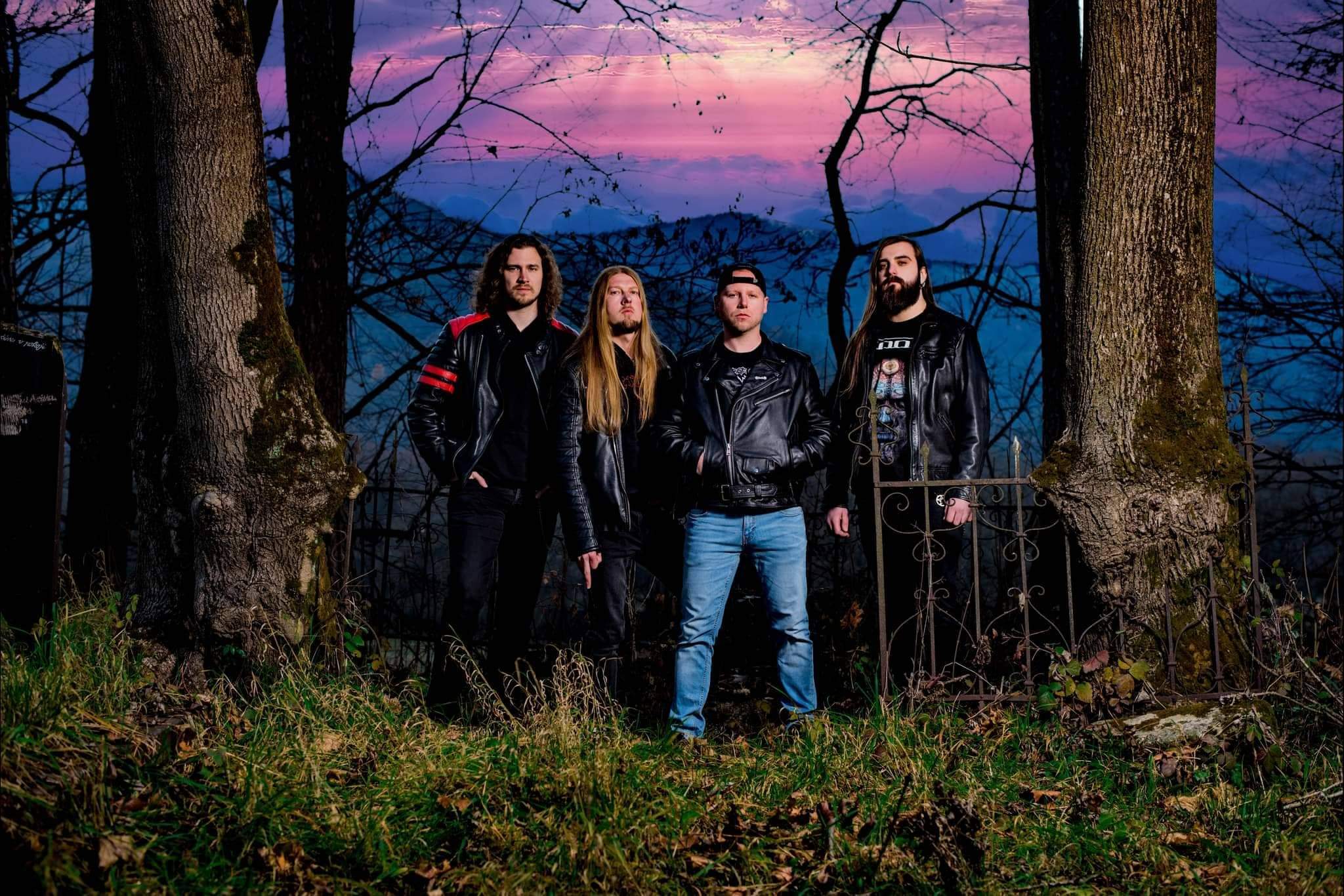 Tell us a few things about the New Underground Metal Scene in Slovakia (Bands, Fanzines, Webzines, Metal Clubs etc.)
The underground scene in Slovakia is vibrant and varied, with great bands from different areas of metal. If we're talking about some of the newer groups, bands like Funus, Plastery and Krudus are doing exciting things with old school DM. Realms of Chaos is a good representation of death metal technical excellence, bands like Holotropic play progressive metal in a way that gives it a hallucinogenic vibe and grindcore represent for example Abortion or Constipation. There are a lot of excellent bands making transformative music in other genres too. Acid Force, Guzzle Booze and Aceton make great killer thrash. And then there's Demonic Eyed (who mix straight thrash with hardcore mix) and the power melodic metal band Marturos. As far as Slovakian fanzines are concerned, they were managed by death metal guru Juraj Haríň (RIP), who unfortunately is no longer with us. His work with Immortal Soul's magazine and Slovak metal Army publishing house is greatly missed. The excellent fanzine Earsturbation (which focuses on extreme death metal genres) is based in Monika Mokošová. Of the great websites, I will mention Metal Express, Hlukoskop, Metalopolis, Metalmania magazine, and Valhalla.
Do you know anything about the Hellenic Metal Scene?
I have known the band SepticFlesh for a long time, and for me, they are probably the greatest legend together with Rotting Christ, whom I have never listened to very much. I really like the band Suicidal Angels. Uncompromising thrash.
What are your future plans?
Create new material and see where it takes us. I believe that with a new foreign publishing house, new horizons and experiences will also open up for us. Maybe we can also play somewhere outside our country and continue to work on new things for the next album.
Thank you very much for your time & Keep up the good work! The closure is yours.
Thank you very much for your time and the space that you have given us. We hope you enjoy our new album and greet all the metal maniacs from the Hellenic metal scene!! Watch Bloody Redemption in the Swamp of the Slovak underground!
By Steve the Filthy Dog.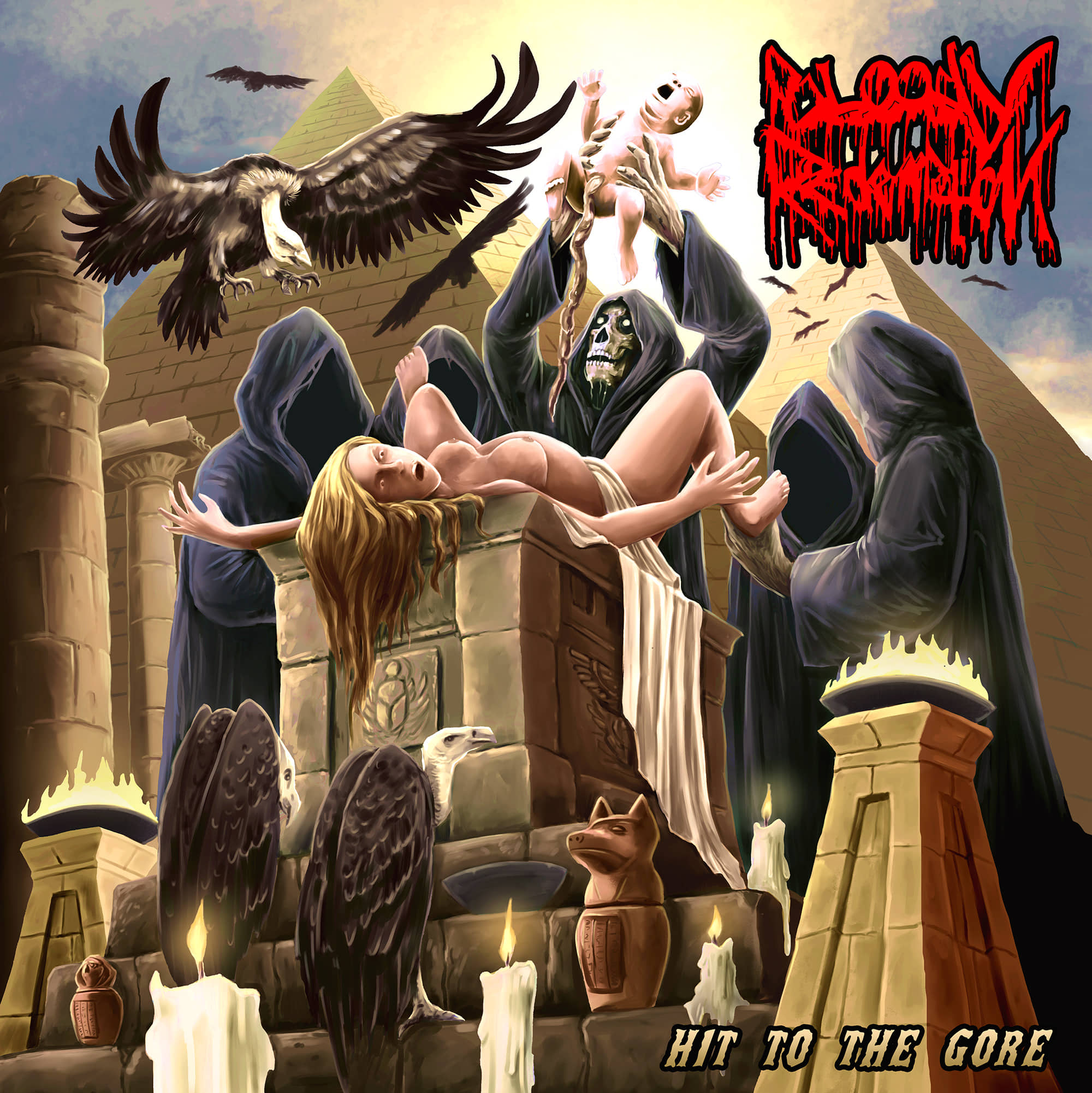 BLOODY REDEMPTION CONTACT:
https://www.facebook.com/bloodyredemptionRA/
https://www.instagram.com/bloody_redemption/
https://bandzone.cz/bloodyredemption