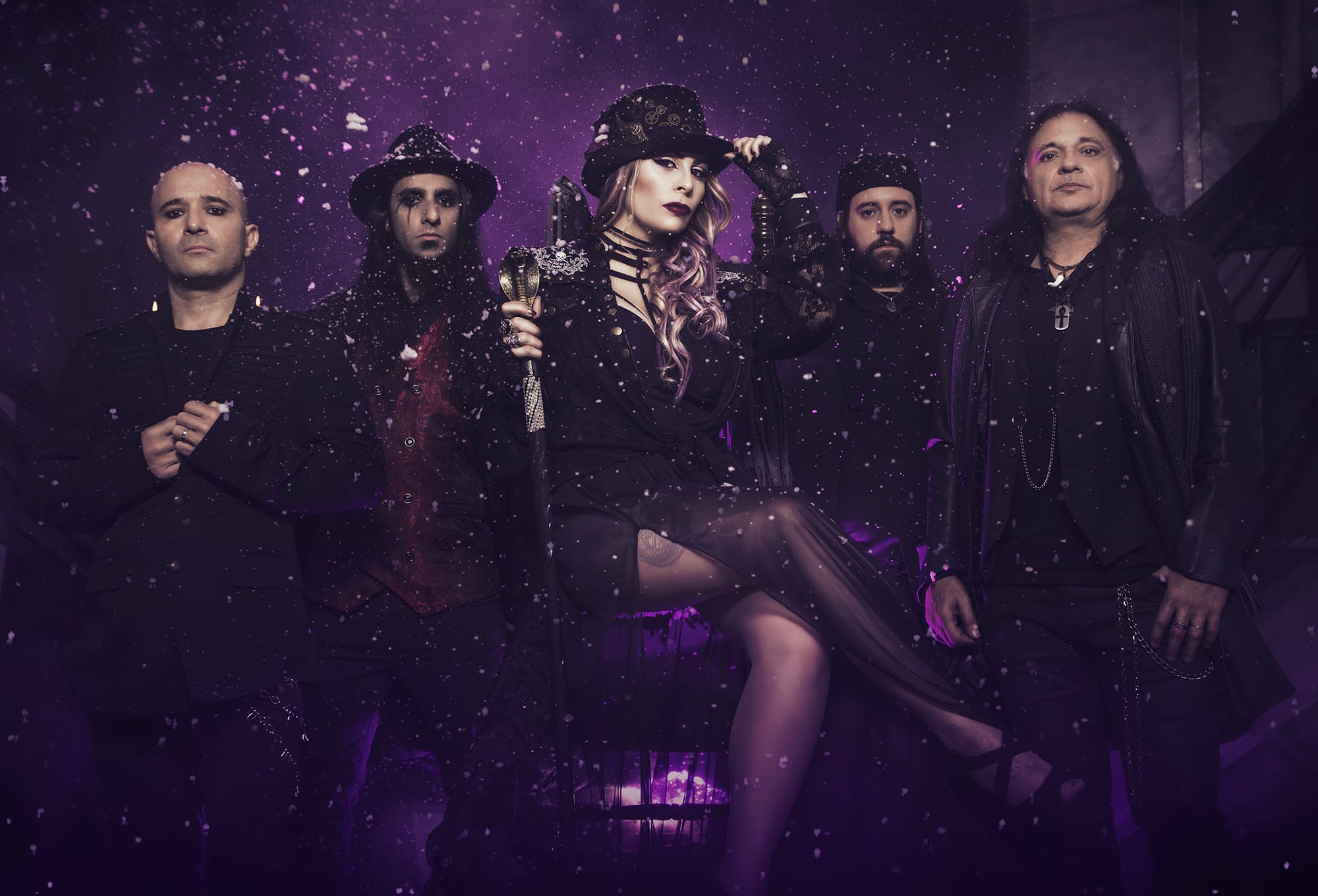 Welcome to the FILTHY DOGS OF METAL Webzine.
Tell us a few things about BARBARA BLACK (Members, Starting Year etc).
Nitro (drummer), Javier (guitar) and I used to played in different bands some years ago and we rehearsed in the same music room. We all had a very good relationship and common musical interests, so we decided to start a band together in 2015. Three years later Buffalo Marquez (bass) and Cone (guitar) joined us.
You have recently released your album ''Love, Death & Flies''. What is the feedback from your audience as well as from the press?
We are receiving very good reviews from both, press and fans. We are very proud of. Fans from Mexico, Argentina, Ecuador, Uruguay, Spain, New York, Greece, Italy and even Asia are asking for our album and transmitting their enjoyment for it, that´s amazing and rewarding.
Label or DIY and why?
The ones who have a label´s support are very lucky musicians because of the promotional help they have. As an independent musician you´ll never have the same reach out to the public.
Do you prefer Vinyl, Tape, CD or Digital Format and why is that?
Each of the formats have something positive, but the the vintage sound of the vinyl makes me fall in love with by far!! I still use a lot CDs in my car, I love singing while driving.
Which are your main influences (Favourite Artists / Bands etc.)
Our main musical influences are Alter Bridge, Black Stone Cherry, Blues Saraceno, Joe Bonamassa, Halestorm, Shinedown, Sixx A.M., In this moment, Vixen, Mr Big, Doro Pesch and many more! We listen from metal and rock bands to country and blues artists too.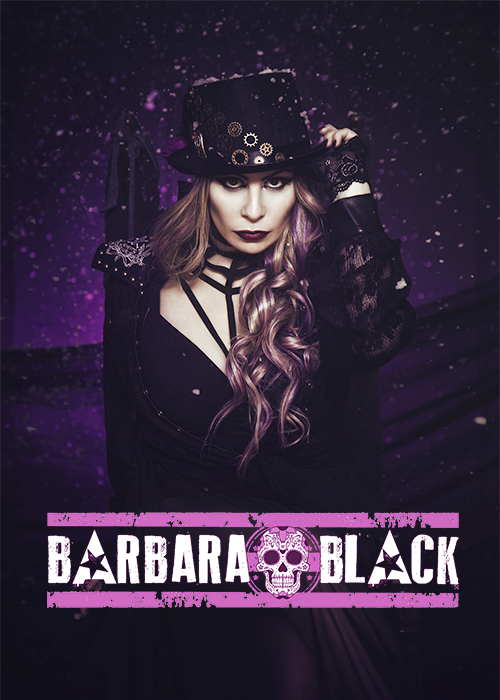 Which things, do you think, a Band should sacrifice in order to succeed? Have you ever sacrificed anything in your life for a better future of your Band?
Any project, in order to have success, has to invest much time and energy, and of course money. It is sad, but music and art is related to promotional activities, if you want the people know your music, it is not enough playing in your music room. If you want to be at festivals, magazines, radios and many more, you have to work hard and invest your economy. We have sacrified many things, such as familiar meetings or dates with friends in order to rehearse or playing a concert. We also have sacrified going on holidays for many summers just to save money for recording the albums or shooting a videoclip or even to have professional photos.
Describe your ideal live show as a performance Band. Have you already experienced that?
I imagine my ideal show having platforms of different heights on the stage, stairs, screens, dancers, fireworks and all kinds of props. I have never experienced such a complete show, I have performed with big screens or some fireworks, but never with my band, it has always been or working in the orchestra or in some collaboration that I have done.
Which attributes, do you think, that a new Metal Band should have in order to gain identity and be unique?
I think that every artist must find his own personality and sound. Being original, innovative and risky is something very valuable from my point of view. I also believe that being honest with what you do and create is very important.
Do you believe that Bandcamp and other Digital Platforms help the new Metal Bands? Which, do you think, is the ideal way for a Band to promote its work?
I think any tool is useful to let the people know your music. The way I see the best promotional activities are of course the classic ones such as videoclips or videolyrics, playing at festivals or doing interviews in magazines and radios, but also finding new original ways. In order to let the people know more about you and the band you can film making off videos, behind the scenes/songs videos or even showing part of your rehearsals in the social media .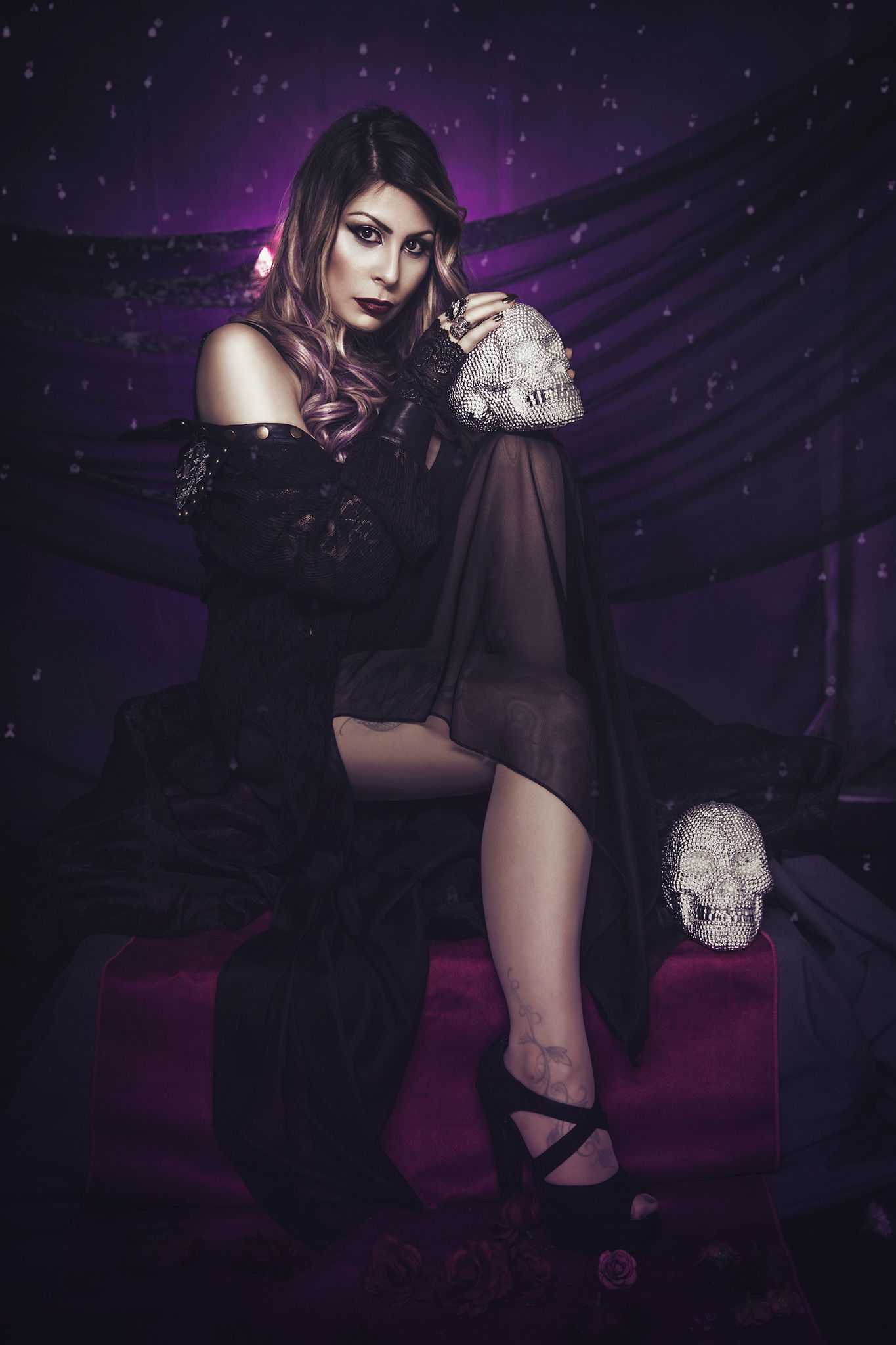 Tell us a few things about the New Underground Metal Scene in Spain (Bands, Fanzines, Webzines, Metal Clubs etc.)
There is an amazing good quality in the bands and musicians but it is absolutely impossible to live on music business except those who have a label´s support. The most common situation is working in different fields and at the same time fighting for your band.
What are your future plans?
We are working on the next videoclip "Queen of flies". Looking for locations, outfits, actors and scheduling all the details.From October, if the virus allows, we will be playing all over Spain, fingers crossed!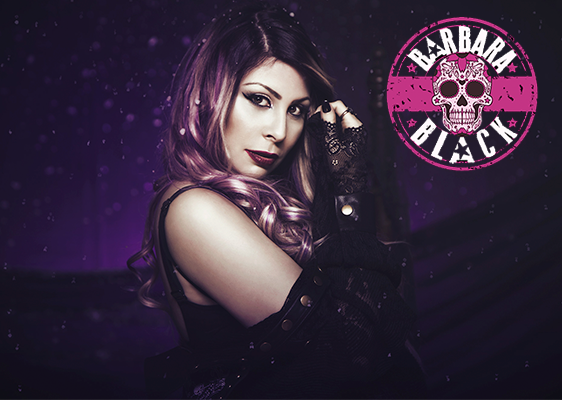 Thank you very much for your time & Keep up the good work! The closure is yours.
Stay strong and healthy everybody in these hard times and if any metalhead wants to listen to our music or videos, you can check out our social media, Youtube, Instagram, Facebook on Barbara Black Oficial or even you can find our albums, t-shirts and merchandising on www.barbarablackrock.com/store. You are gonna rock it for sure!! Thank you so much for this great interview, this is a great opportunity for rock and metal fans to know us better.
By Steve the Filthy Dog.
BARBARA BLACK CONTACT: