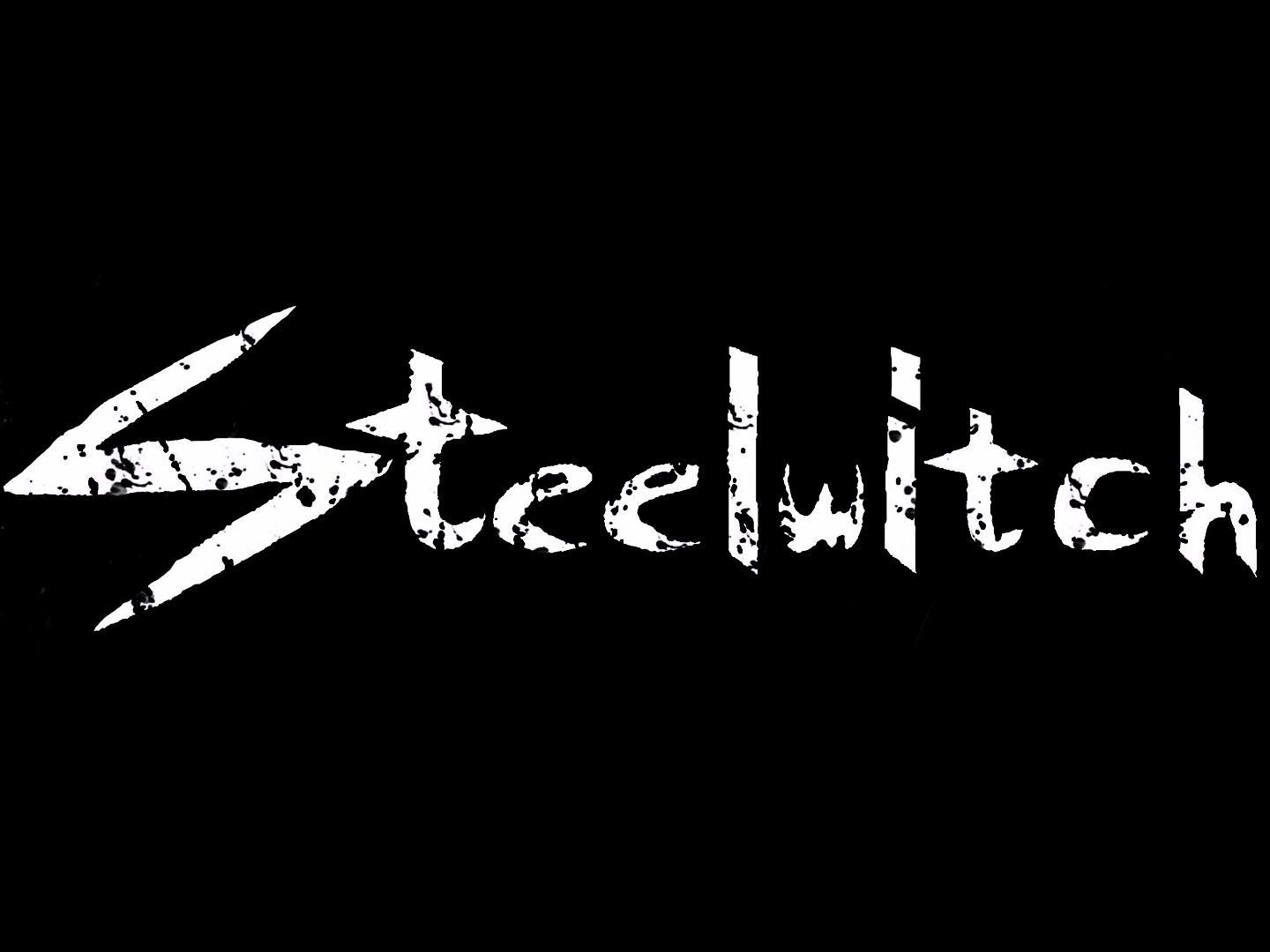 !!!US HARD 'N HEAVY METAL!!!
We had a conversation with ED GAGE (Vocals/Guitar). Enjoy!
Welcome to the FILTHY DOGS OF METAL Webzine.

1. Tell us a few things about STEELWITCH (Members, Starting Year etc).

The band consists of me(Ed Gage) one Guitar and Lead Vocals, Teddy Heavens on Bass Guitar, Bryan Becerra on Guitar and Tim Shelton on drums.
We started out as my live solo band in February 2018 and then became Steelwitch and began writing songs together.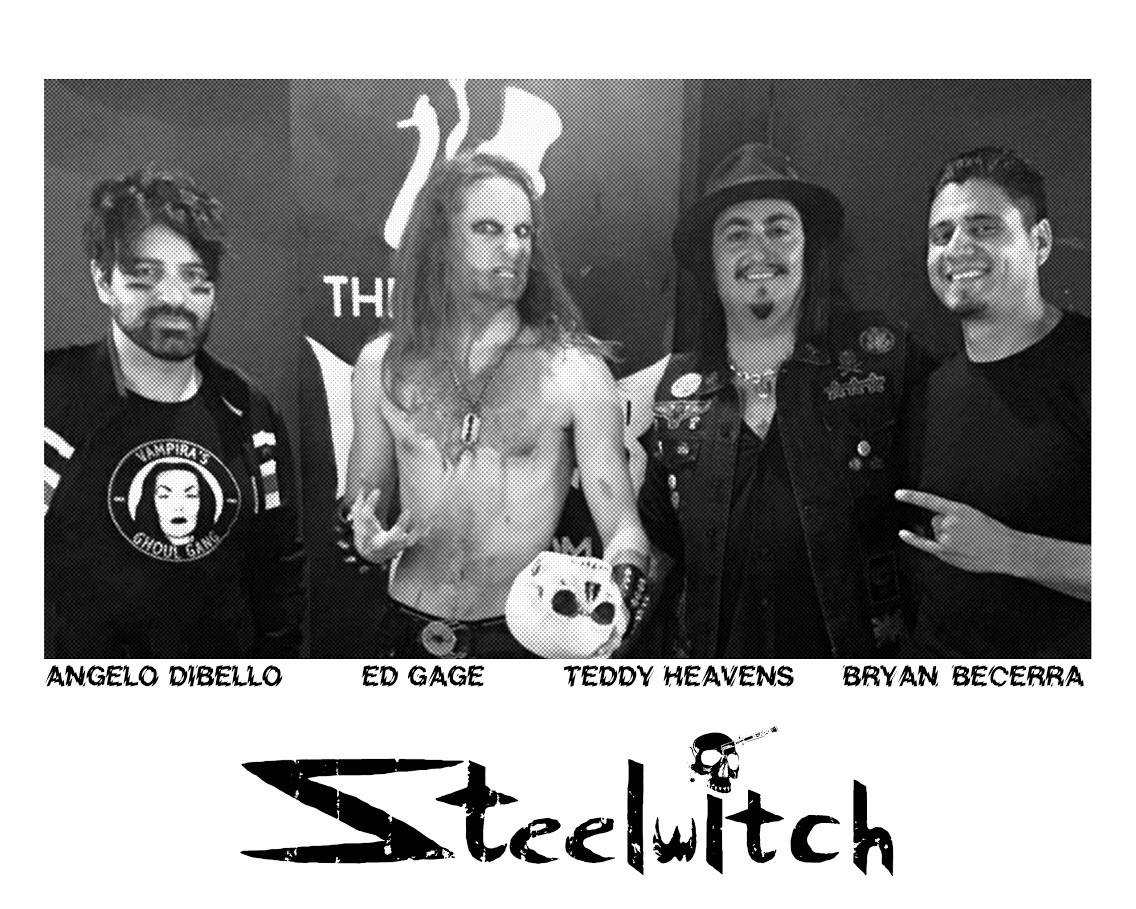 2. You have recently released 2 songs ''The Anvil'' & ''Steelwitch''. What is the Feedback from your audience as well as from the Press?

It's gotten some good feedback, I'm hoping it will be listened to more since it hasn't gotten viewed and listened to as much as we expected. So hopefully that will change because they're great songs that bring back that nostalgic Heavy Metal vibe.

3. Your music style is old school Hard 'n' Heavy Metal. So which are your main influences (Favourite Artists / Bands etc.)?

We're influenced by a lot of the old school traditional Heavy Metal bands, especially the NWOBHM bands.
Our influences include Iron Maiden, Judas Priest, W.A.S.P., Motorhead, Venom, Saxon, Raven, and so on.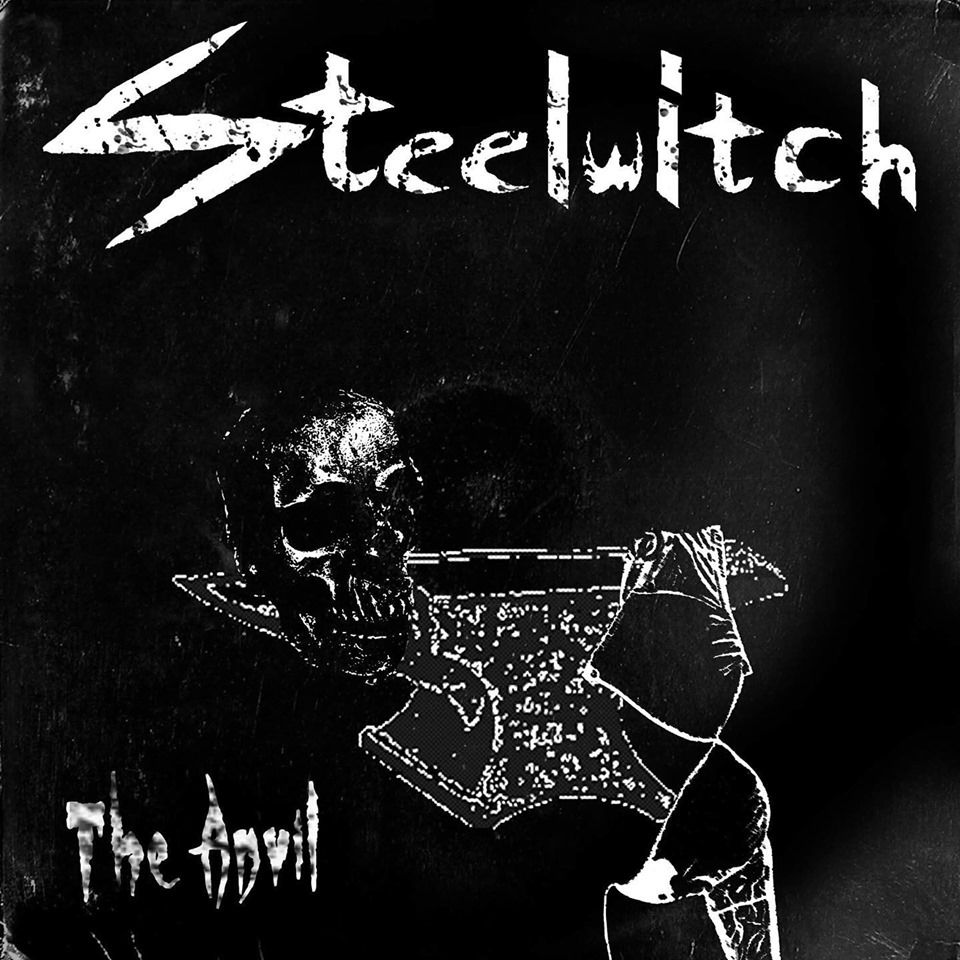 4. Do you prefer Vinyl, Tape, CD or Digital Format and why is that?

Me personally I like them all. They all have pros and cons. Vinyl, Tapes and CDs are great to have especially if you're a collector.
Hell I still listen to cassette tapes on a walkman here and there. As for digital, it's convenient when you're on the go or if you need to show people your music and all of that.

5. Label or DIY and why?

It depends, how far you're willing to take the band and go the distance. Hopefully we'll get picked up by a label and something good will come out of it.
I foresee Heavy Metal making a resurgence as it has the most dedicated fanbase, and I'm slowly seeing it's comeback happening. It's been long overdue.
So while we're doing DIY right now, hopefully it'll lead to something bigger!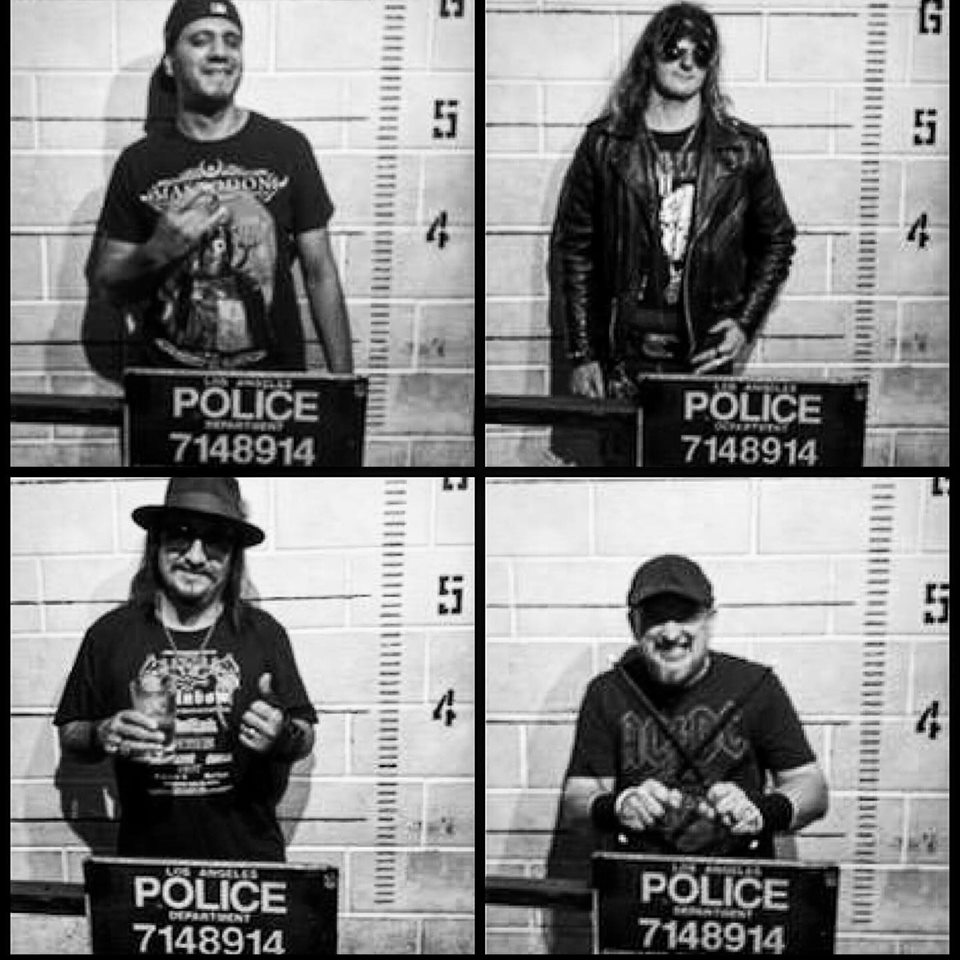 6. Describe your ideal live show as a performance Band. Have you already experienced that?

We like to be theatrical like acts such as Alice Cooper, KISS, W.A.S.P., etc.
I like doing the skulls with the blood because it's fun and it's different from what you normally see at shows and it captures people's attention.
While we want it to be about the music, we also want to have showmanship.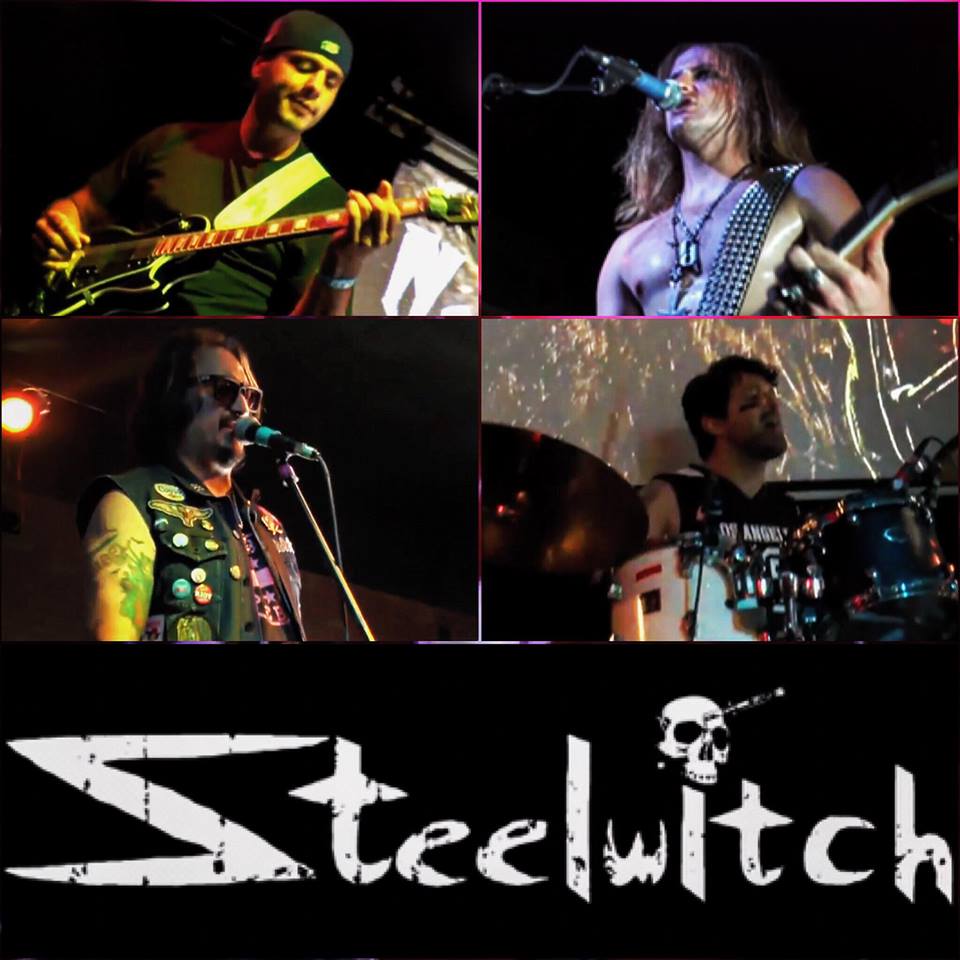 7. Do you believe that Bandcamp and other Digital Platforms help the new Heavy Metal Bands? Which, do you think, is the ideal way for a Band to promote its work?

Absolutely! If you're band has music, having your music up on digitial distribution makes you looks professional and polished. Also the people that follow what you're doing can have a chance to listen to you on the go.

8. Which attributes, do you think, that a new Hard 'n' Heavy Metal Band should have in order to gain identity and be unique?

In my honest opinion, keep it traditional. Don't try so hard.
Obviosly be as original as you can, but also pay homages the pioneers that started it all. Keep playing shows, keep recording and putting yourself out there. Because you never know, the right people might discover you!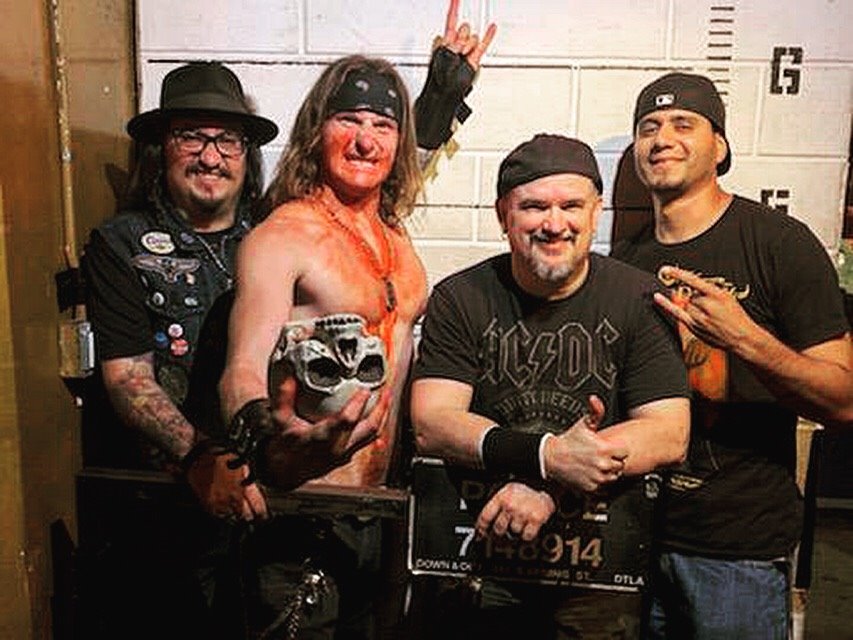 9. Tell us a few things about the new Underground Hard 'n' Heavy Metal Scene in L.A.

It's interesting! Obviously we have the sunset strip scene as well.
It's being kept alive by the die hard fans and the people who have been around from the start. But we need more people to come into the scene and show support.
Most of all, because I have seen this before in scenes not just in Los Angeles, but even in scenes of the cities where I used to live. People will not get involved in music scenes where drama, bullying, and belitting constantly occur.
That's one thing that definitely needs to be worked on in all scenes. We're all on the same side and we all enjoy the same music. We should be all getting along and enjoying the music!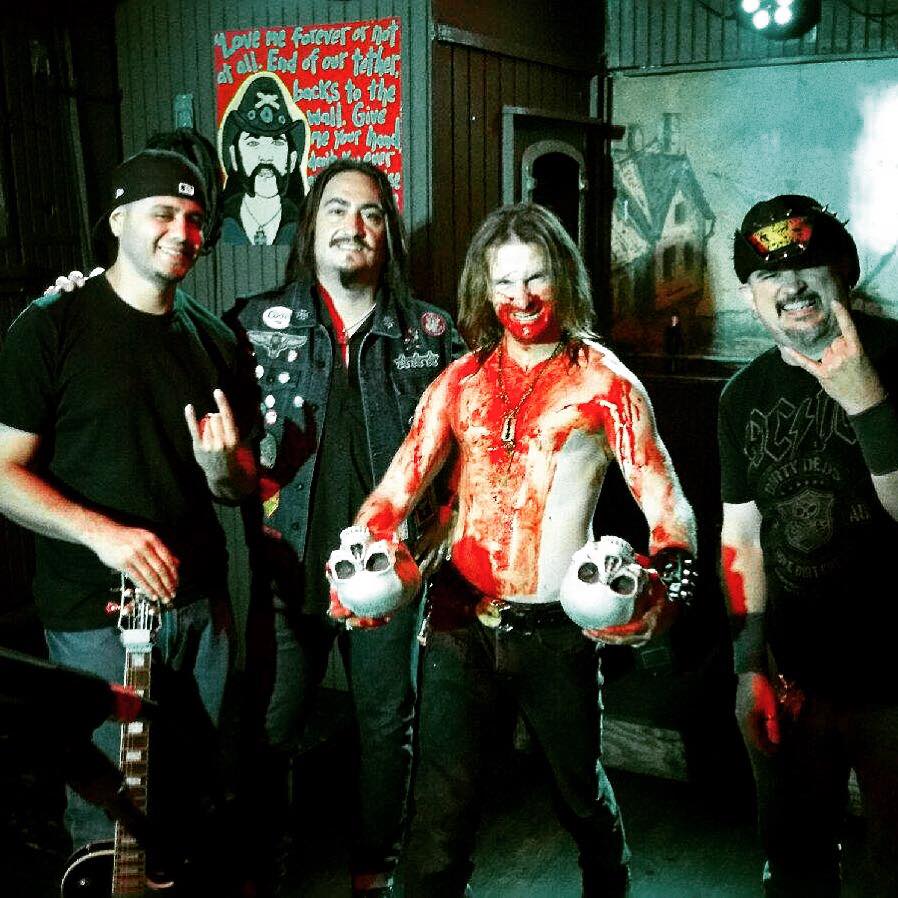 10. Do you know anything about the Hellenic Heavy Metal Scene?

Can't say I do. I would definitely be interested in knowing more!

11. What are your Future plans?

Steelwitch is going to plan more shows down the road as well as recording more music.
I (Ed) am working on a solo album as well and have a solo show coming up in my hometown in Buffalo, New York. Teddy and Tim have a show coming up at the Whisky A Go Go with their theatrical punk band Rebel Rebel.
They're fucking amazing and highly entertaining! They did some new recordings not long ago as well. One way or another whether if it's with Steelwitch or out other projects, we're always staying active and doing something!
We're hoping to do some more recordings with Roger Romeo (Legs Diamond guitarist) again as well and hoping to work on a Steelwitch album soon on top of it!

Thank you very much for your time & Keep up the good work!
By Steve the Filthy Dog.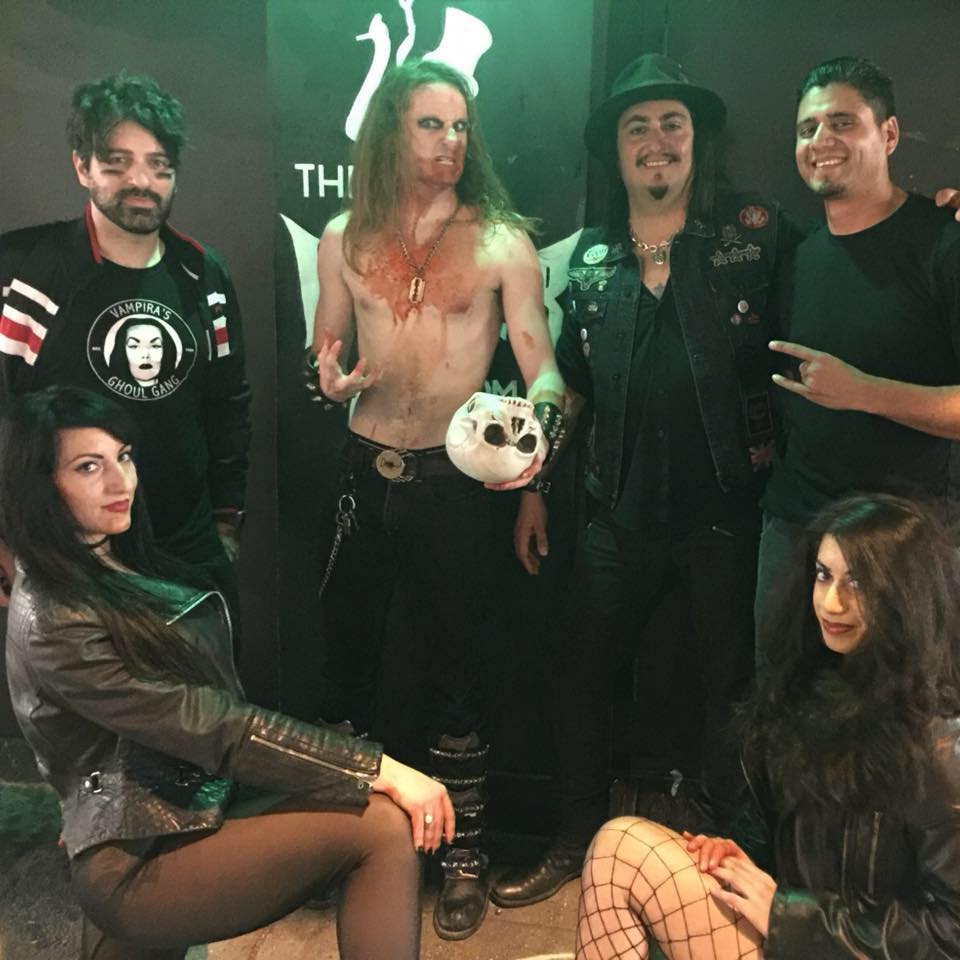 STEELWITCH CONTACT: