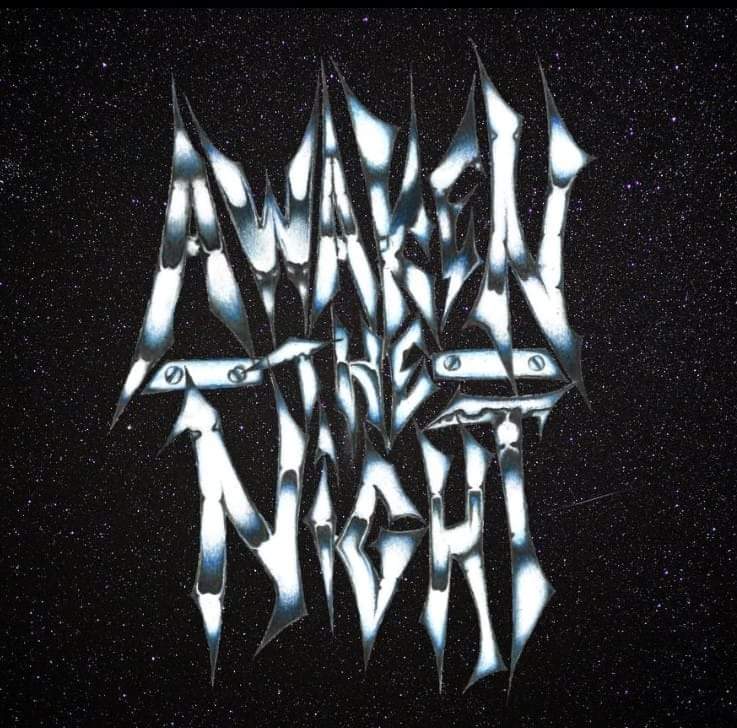 !!!HIGH SPEED METAL FROM ITALY!!!
Welcome to the FILTHY DOGS OF METAL Webzine.
Tell us a few things about AWAKEN THE NIGHT (Members, Starting Year etc).
We started out in 2022, the founding members are the Singer Earthquäke and the Guitarist RRomanazzi. We felt that the Local Underground Scene was lacking some High Speed bands so we made one ourselves. Haborym and Creator joined not so long after and we decided to call ourselves Awaken The Night, since we are Awakening the old school spirit of metal of the 80ies.
You have recently released your EP ''The Watchers''. What is the feedback from your audience as well as from the press?
The feedback was very positive; many people were interested in the project and we had several requests like "when does the CD come out"? Of course we are very pleased!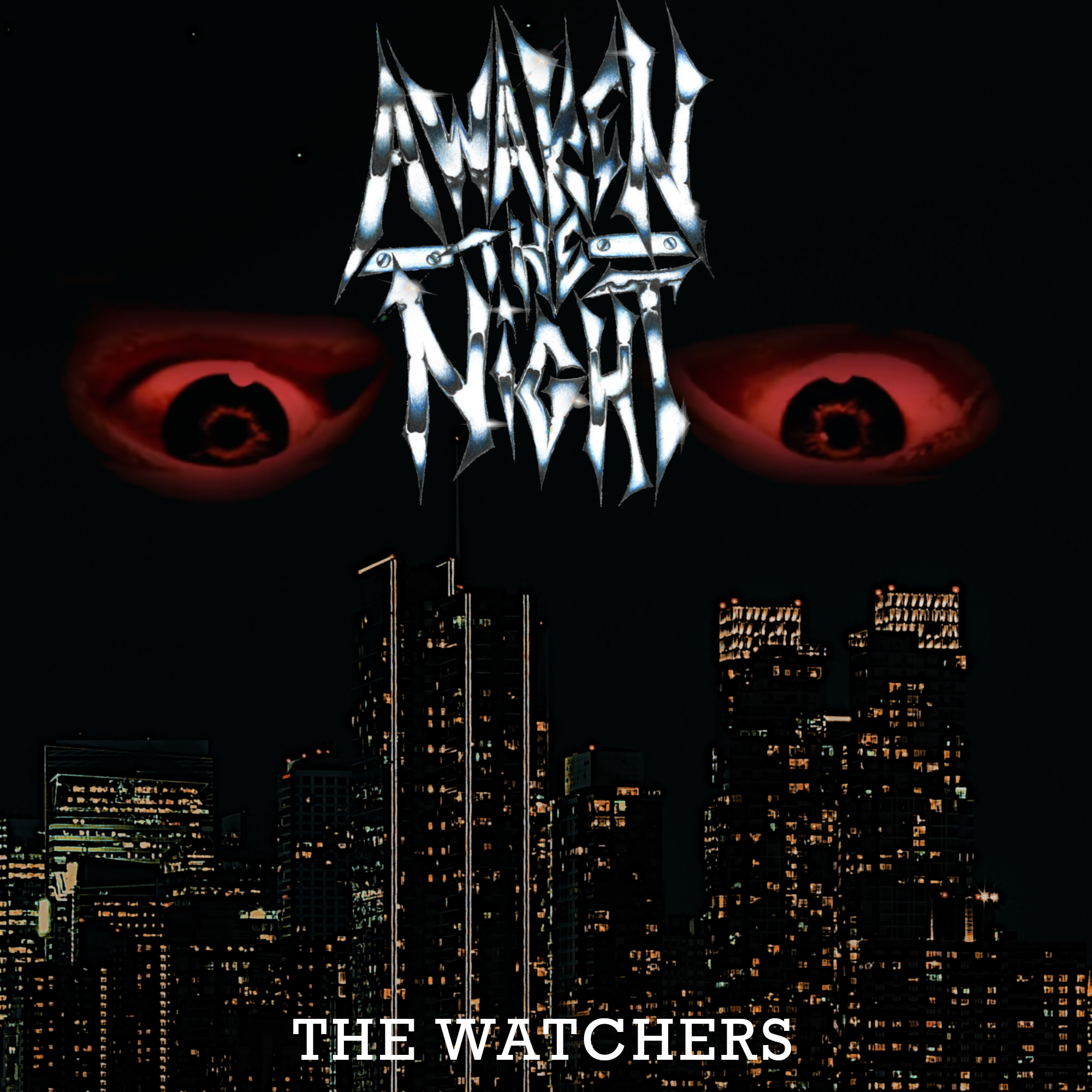 Label or DIY and why?
We decided to release this first EP by ourselves and not with a label since we consider this a presentation of our band. For our future releases we could consider working with a label.
Do you prefer Vinyl, Tape, CD or Digital Format and why is that?
We prefer Digital Format and CDs because they are easy to distribute and to produce, but we cant deny the beauty of a Vinyl or of a Tape. We would be more than happy to release our works in all formats.
Your music style is Speed / Thrash Metal. Which are your main influences (Favourite Artists / Bands etc.)
Our influences mainly come from bands of the 80ies like Razor, Death Angel, Agent Steel but also take inspiration from more recent bands such as Bunker 66, Vulture and Ranger.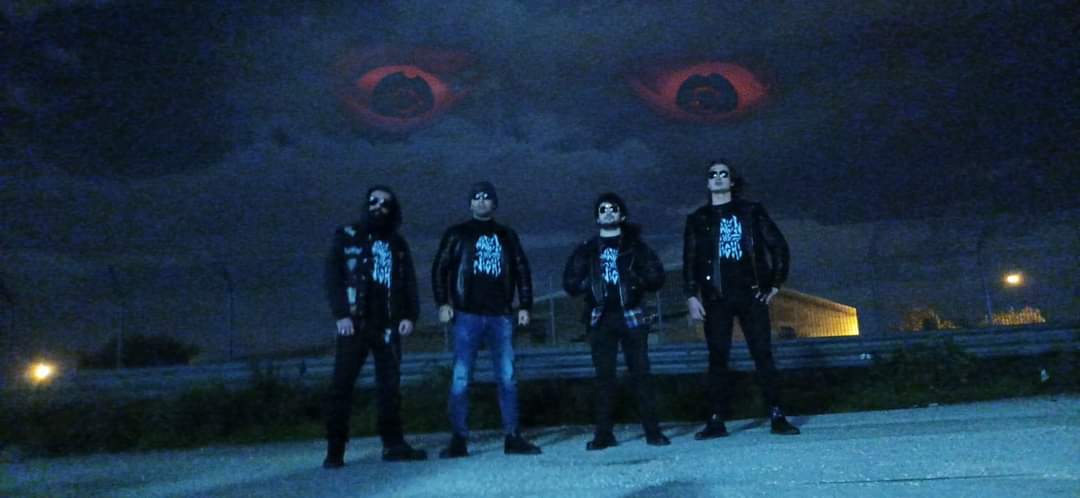 Which things do you think a band should sacrifice in order to succeed? Have you ever sacrificed anything in your life for a better future for your band?
For us personally nothing about the band is seen as a sacrifice, whether it could be a monetary investment (ABSOLUTELY NOT PAY TO PLAY), time spent in rehearsal or recording sessions, but in general time and money are the main factors you have to sacrifice in order to succeed.
Describe your ideal live show as a performance band. Have you already experienced that?
We don't have an ideal type of live, we like to play literally everywhere.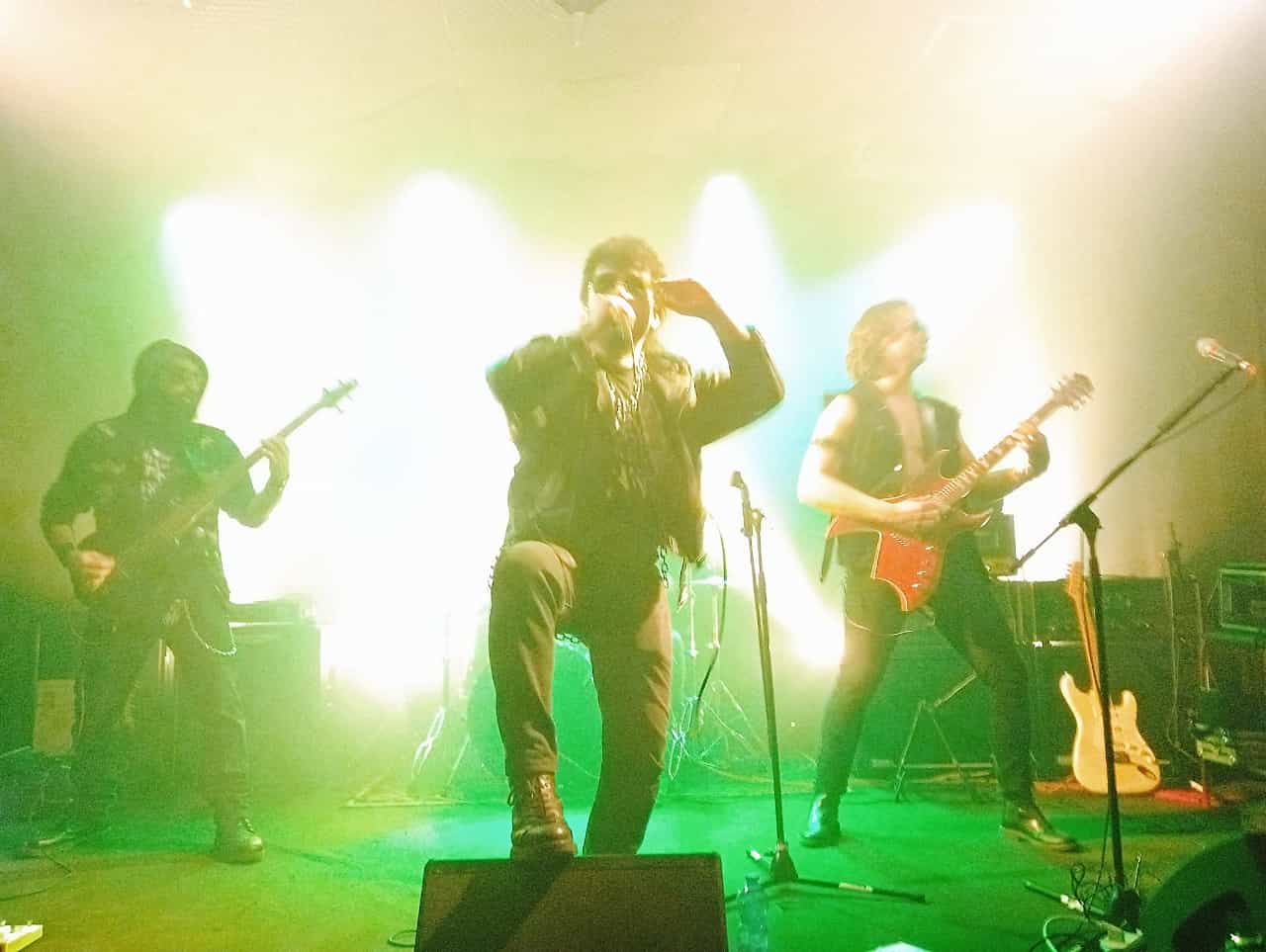 What attributes do you think that a new Speed / Thrash Metal Band should have in order to gain identity and be unique?
We think that in order to reach out and be considered unique, a Band that plays Speed Metal or Thrash Metal should come up with something that hasn't been done before. This includes stage gimmicks, a song writing that makes every song recognizable, not composing filler songs and a lot more.
Do you believe that Digital Platforms help the new Speed / Thrash Metal Bands? Which, do you think, is the ideal way for a band to promote its work?
Yes, we do believe that Digital Platforms help all the bands around the world, and not just Speed or Thrash Metal bands. They give the opportunity to everyone to be heard without limits.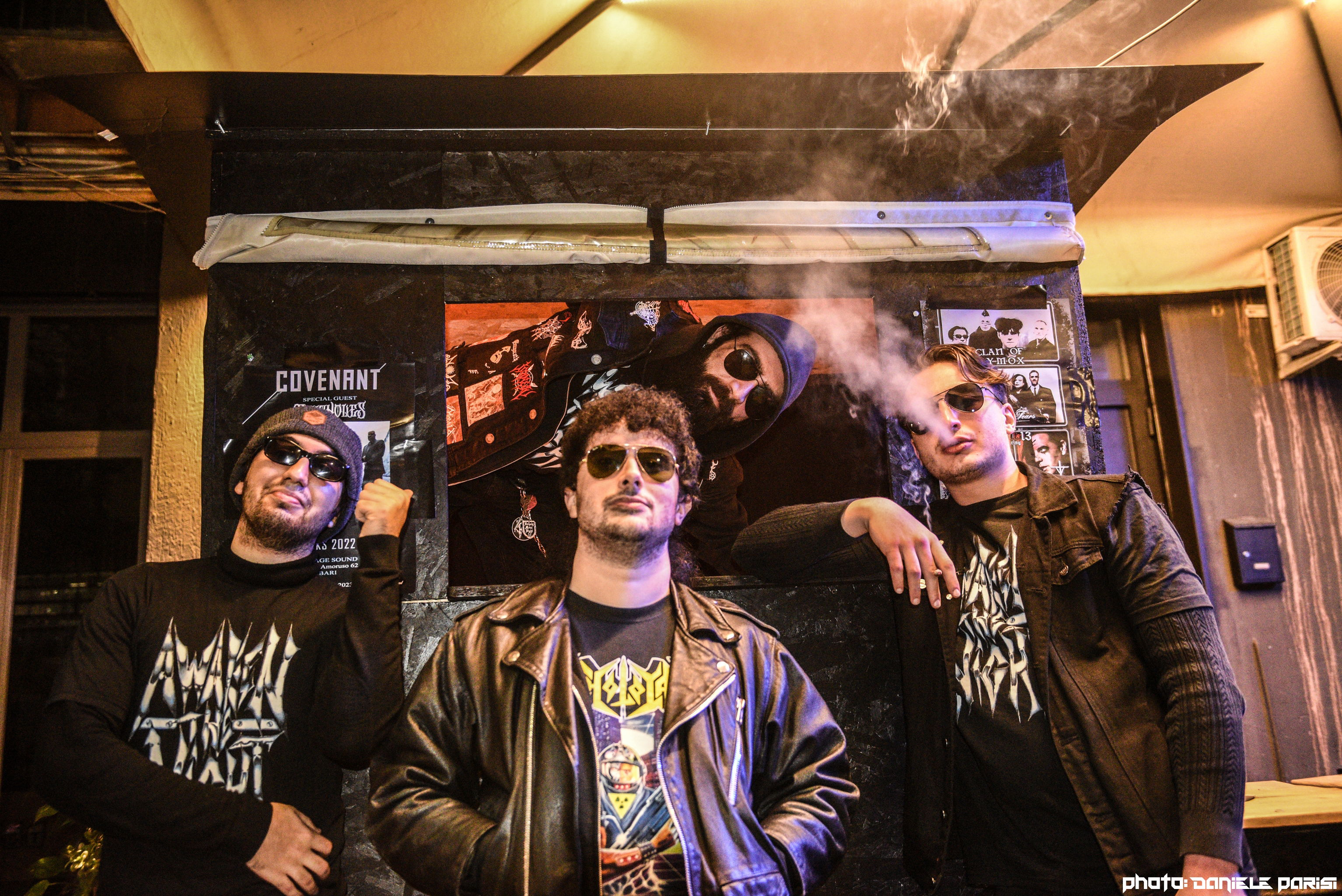 Tell us a few things about the New Underground Metal Scene in Italy (Bands, Fanzines, Webzines, Metal Clubs etc.)
Despite the bad blow suffered by Covid and lockdowns (where many Italian clubs have shut down), the scene is quite active and there are many valid bands such as Hellcrash, Bunker 66, Stealth, Burning Nitrum and Witchunter, just a few names to stay on our genre. In addition, very interesting zines were born, such as Holy Legions (zine dedicated to the most traditional metal) and its branch called "Unholy" (dedicated to death metal) We also have a number of webzines: Metalitalia, Truemetal, Rock and metal in my blood, Metallized and many others!
Do you know anything about the Hellenic Metal Scene?
We like many Greek bands, like Bio-Cancer (their third album will finally be released this year), Chronosphere, Amken, Ithaqua (are they still active?), and Exarsis, to name a few. Let's not forget about old Rotting Christ (we name them quietly otherwise our bassist, Haborym, pulls his dick out and gets horny) or the great Dead Congregation. Great groups for a great land, we hope to come to you sooner or later!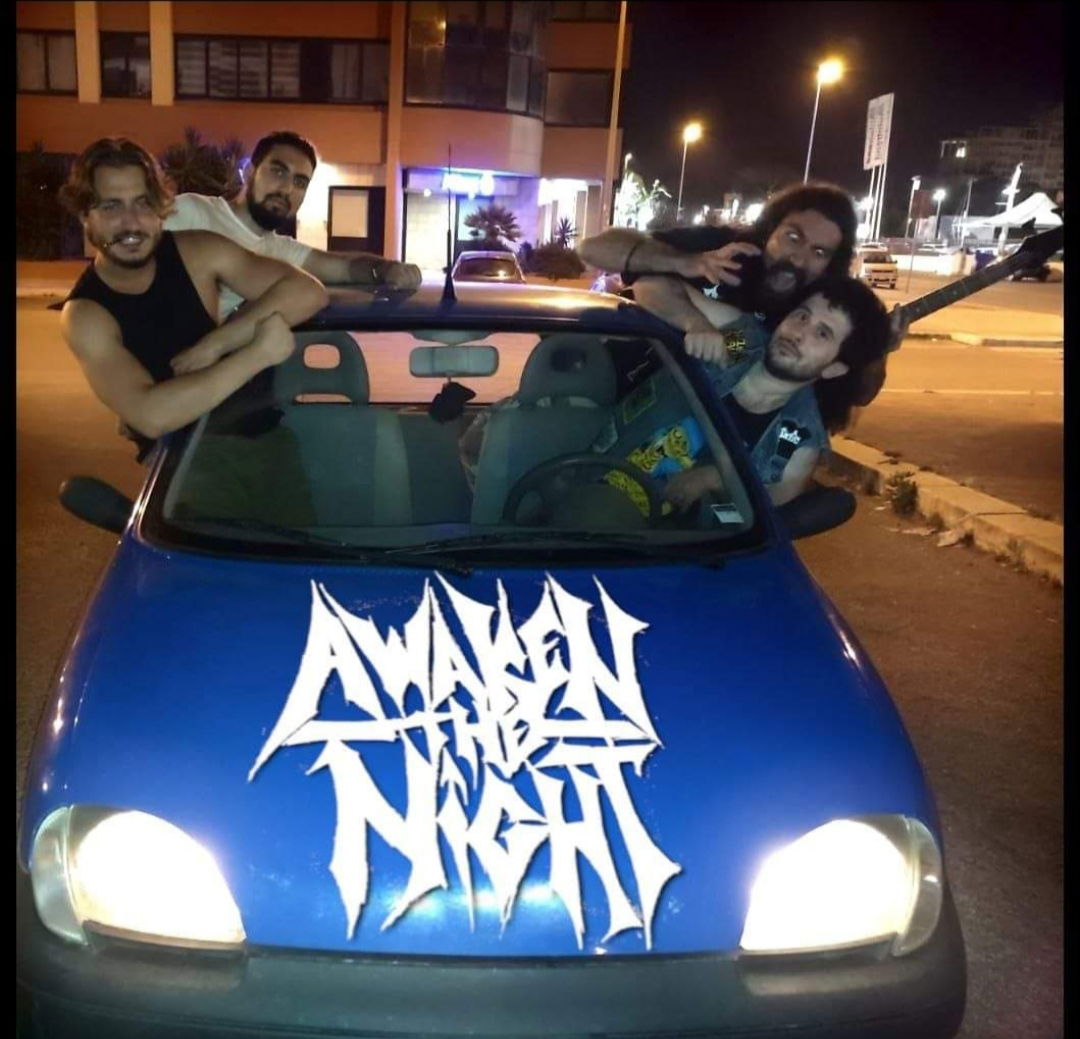 The last 3 years, worldwide in the world, we have faced many dark, strange & new situations in our everyday life (covid, lock-down etc.) Did all of this affect you positively or negatively?
Luckily we weren't affected by lockdowns since we started our band right when the COVID restrictions in Italy were already lifted. We could say that we had a lucky timing!
What are your future plans?
We aspire on playing as often and as fast as possible! We are always working on new material so at any time we could release something new.
Thank you very much for your time & keep up the good work! The closure is yours.
Thank you for the space and time you have given us! And be careful when you wander the streets at night, the Watchers may ambush you!
By Steve the Filthy Dog.
AWAKEN THE NIGHT CONTACT:
https://www.facebook.com/profile.php?id=100088657976985
https://www.instagram.com/awakenthenight_speedmetal/
https://awakenthenight666.bandcamp.com/album/the-watchers-ep