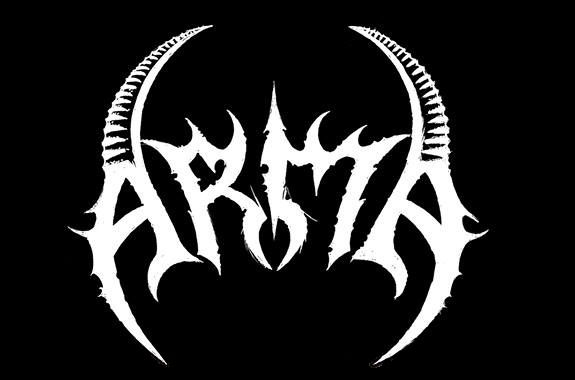 !!!SPEED ROCK 'N ROLL MACHINE FROM BRAZIL!!!
Welcome to the FILTHY DOGS OF METAL Webzine.
Tell us a few things about ARMA (Members, Starting Year etc).
The band started back in 2014, but i have recorded songs from 2002 to 2012 on the first demo. Arma started as a oneman band, nowadays we have a line up but i am still in charge of all riffs and lyrics.

In 2020 you have released your compilation ''Necrohead''. What was the Feedback from your audience as well as from the Press?
We recorded a new track for this compilation. I don´t own a copy of the tape yet, so i don´t know how things are going. Hope i will get a copy soon. it was released in Argentina, we have no copies in Brazil yet.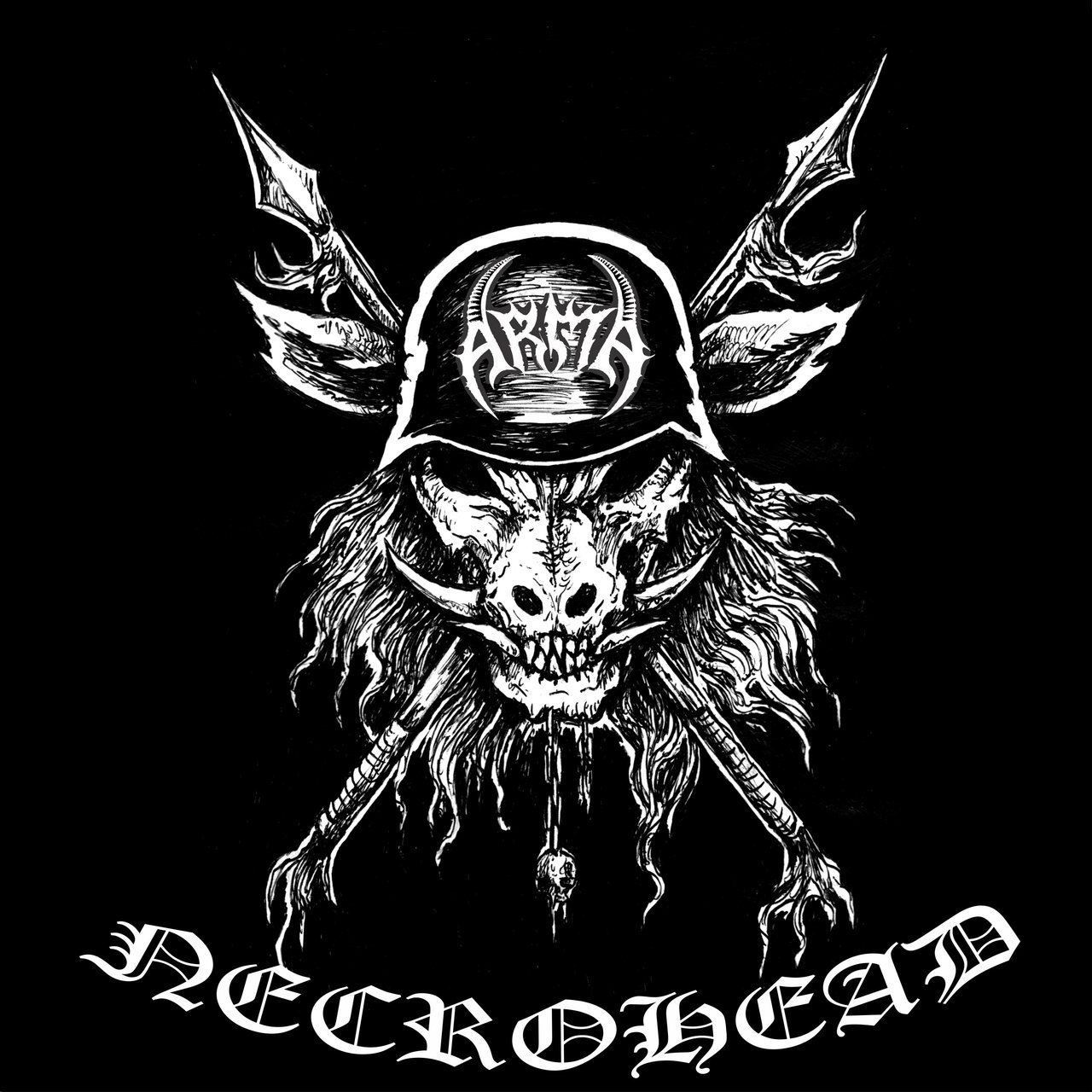 Label or DIY and why?
Both are good ways of producing music. But i have had a few problems with labels not sending me copies of the release recently and this sucks big time.

Do you prefer Vinyl, Tape, CD or Digital Format and why is that?
Tape is my passion, but also vinyl! I grew up listening to tapes, i come from a very small town and in the early 90s i was difficult to find albums. So, those who had one we used to make a copy on tape ha ha. Good times!!! I have many CDs as well, and i don´t mind the digital format, the problem with them is how people deal with it.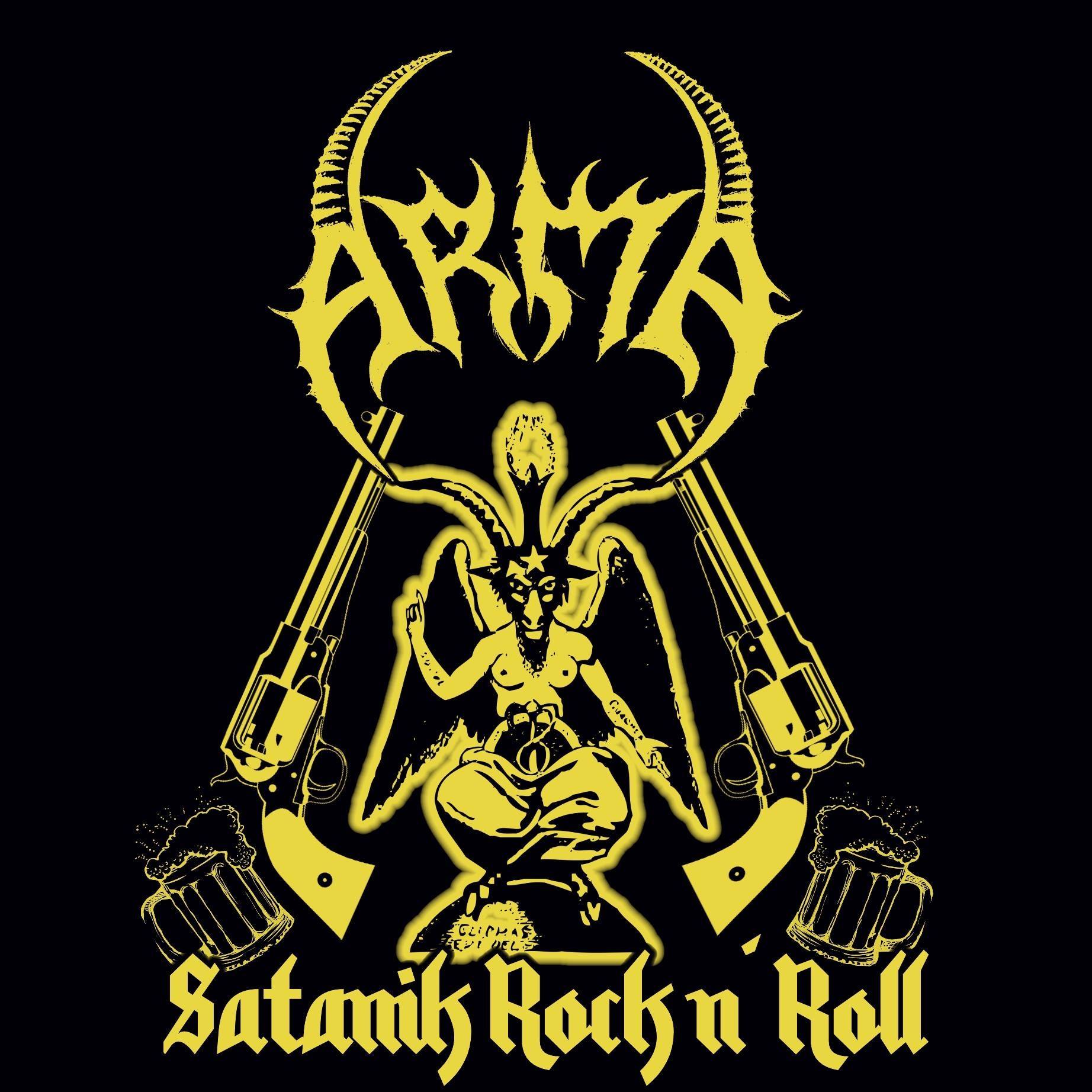 Your music style is Black 'n Roll. Which are your main influences (Favourite Artists / Bands etc.)
I´ve been listening to heavy music for over 30 years, my influences come from many artists that i loved over the years. It all come naturally when i am writing. But i can tell you that my main influence when it comes to writing for Arma is Motorhead, Darkthrone, Iron Maiden and tones of Speed Rock 'n Roll bands like Inepsy, Anti Cimex and stuff like that.
Which things, do you think, a Band should sacrifice in order to succeed? Have you ever sacrificed anything in your life for a better future of your Band?
This a though question. I have sacrificed many relationships in order to have fun with my bands. It´s my fuels, it´s what i like to do, drink a good cold beer and meet people. I do not think about success to be honest. I just want to make some noise with friends and drink a good beer.
Describe your ideal live show as a performance Band. Have you already experienced that?
As i said in the question before, i don´t mind it the stage is big or small, i just want to have a good time with my friends over the world. I have played in awesome stages, with awesome gear and i also have played in very small places, like in the living room of some awesome dude.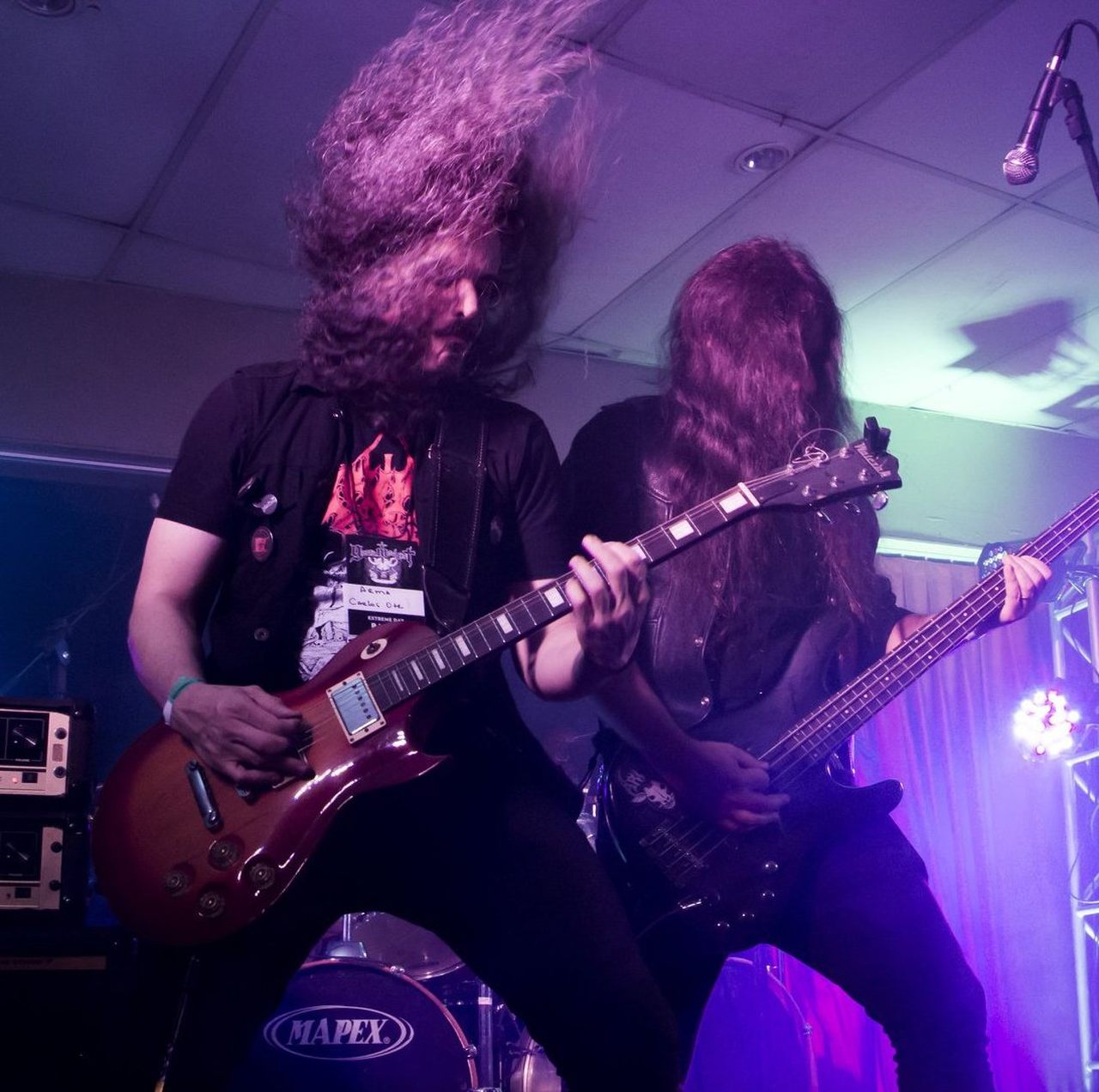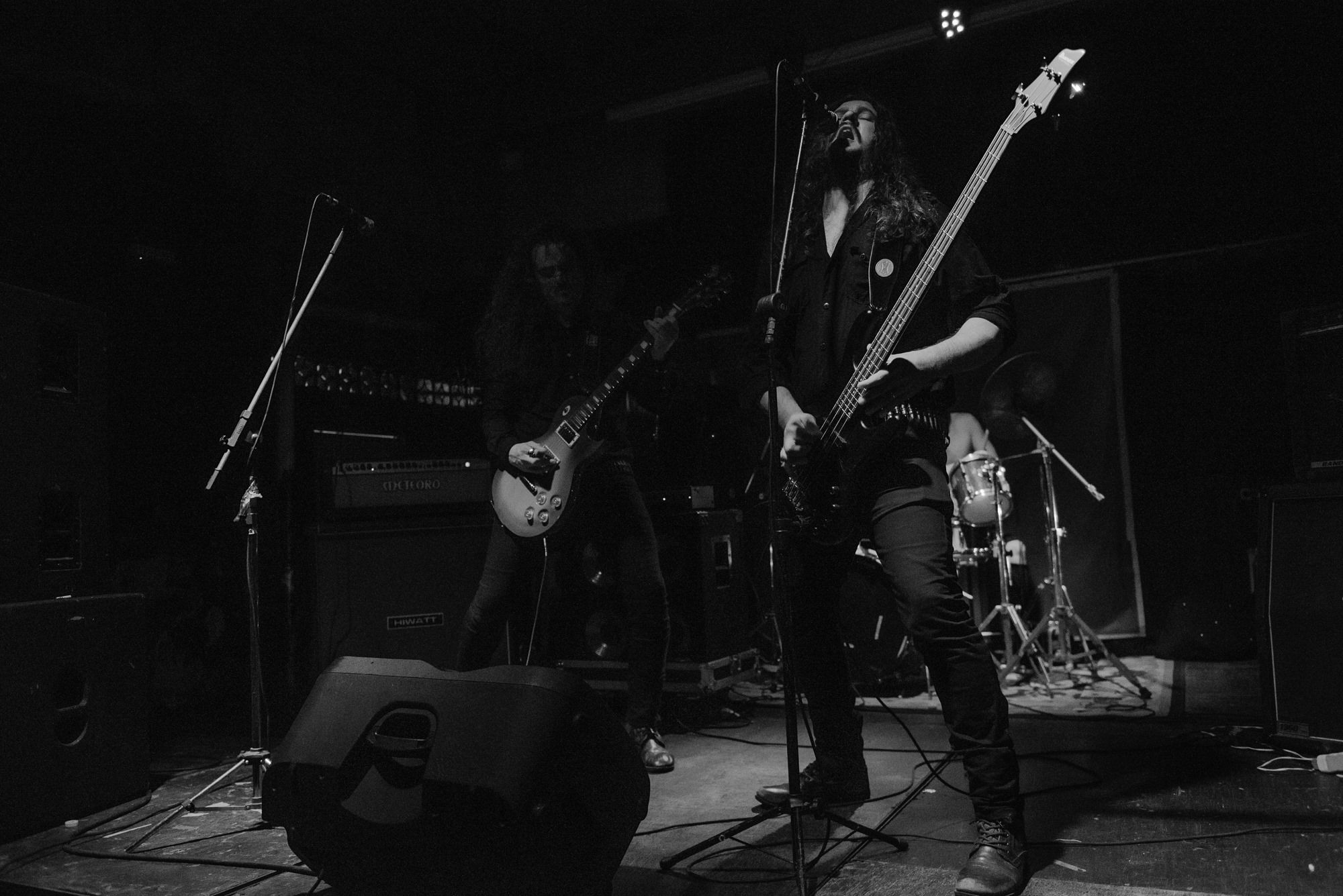 Which attributes, do you think, that a new Black/Speed Metal Band should have in order to gain identity and be unique?
They should follow their instincts and passion for what they believe, never trying to be something their are not! I think that's the goal to make awesome dirty music.
Do you believe that Bandcamp and other Digital Platforms help the new Black/Speed Metal Bands? Which, do you think, is the ideal way for a Band to promote its work?
Nowadays, bandcamp is an awesome way to promote your music! I have made many alliance with people who get in contact through bandcamp. As i said before, the problem with digital format is how people deal with it. The problem is always people ha ha. The tool is cool, people don´t know how to use it, must of the times. (i am speaking of those who only listen to mp3 and don´t by the albums).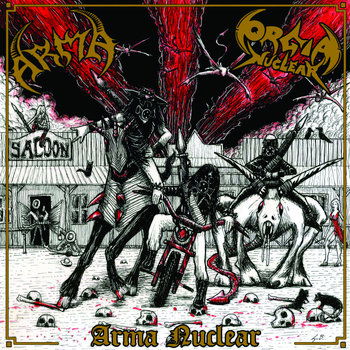 Tell us a few things about the New Underground Metal Scene in Brazil (Bands, Fanzines, Webzines, Metal Clubs etc.)
We have a very rich scene, there's to many bands to mention, i would forget a lot of them! But what i can say is that, things are burning in Brazil right now! We have several albums coming up all the time, zines, radio shows, but with this pandemic many Metal Clubs are closing, i don't know how it´s gonna be in the future.

Do you know anything about the Hellenic Metal Scene?
Yes, i do! I have great friends in Greece and also bands i love like Rotting Christ, Varathron, Thou Art Lord, Necromantia and so on. We have done a split with the great band Boneyard through the label of our great friend Soula from Chainsaw Records.

What are your future plans?
We are recording a new album that is almost done and there will be an EP aswell. We are working hard to make new stuff.

Thank you very much for your time & Keep up the good work! The closure is yours.
Thank you for the opportunity to express myself in your zine! All hail to the mighty Hellenic Metal Scene! Keep the infernal flame burning! Cheers.
By Steve the Filthy Dog.
ARMA CONTACT:
https://www.facebook.com/arma.mpds?ref=br_rs
https://www.instagram.com/arma_band666/