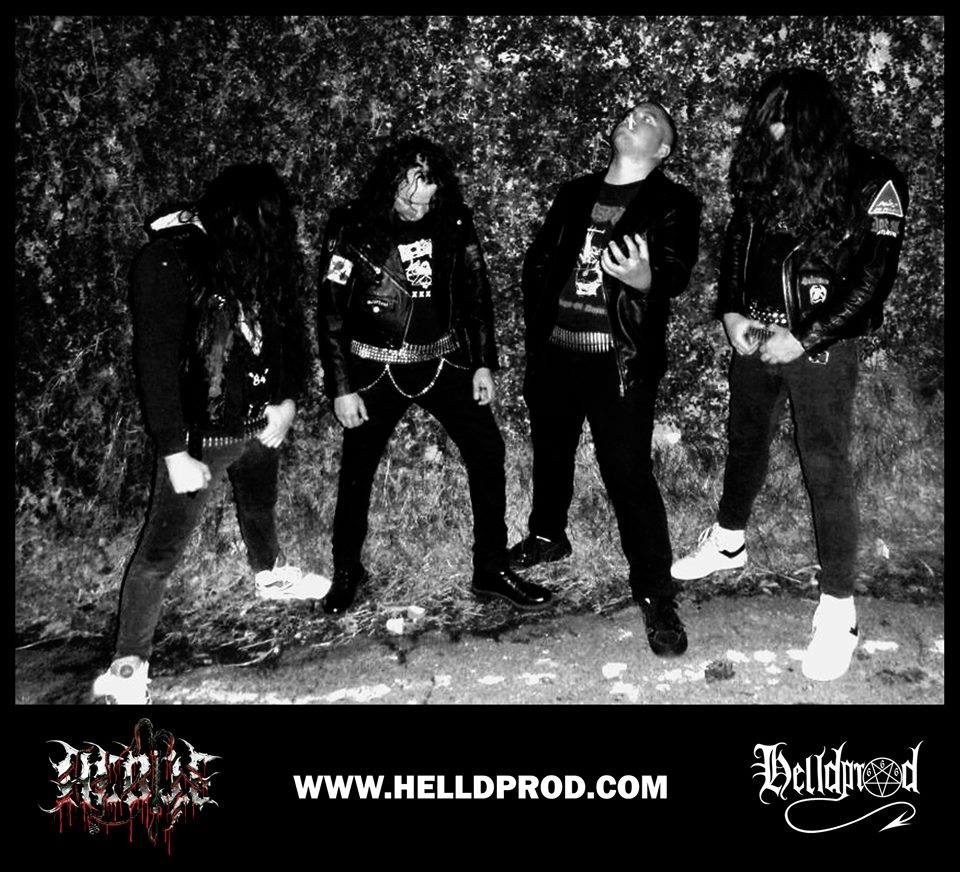 !!!BRAZILIAN DEATH/THRASH METAL!!!
We had a conversation with ACOITE.Enjoy!
Welcome to the FILTHY DOGS OF METAL Webzine.
Tell us a few things about ACOITE (Members, Starting Year etc).
I - Hello, thank you so much for your interview! We are a 4 piece Brazilian old school death/thrash metal band, composed of Invasor - drums, Espantalho - bass, Defenestrador - vocals and Carrasco - Guitar. We started the band some years ago, in between 2017-2018, and released our first self titled album in 2019.
In 2019 you have released your album ''Acoite''. What was the Feedback from your audience as well as from the Press?
I - Yes we have released this album in CD in Brazil (Cianeto) and Canada (World War Now), also in Tape in Brazil (Dor Presente/Ataúde/Anti Herói) and in Portugal (HelldProd). We have received some very great feedback from the press and from the audience! We of course know that we are a very specific band, that sings in Portuguese and heavily influenced by the early Brazilian death metal sound, but its being impressive the great feedback that we have from the album worldwide.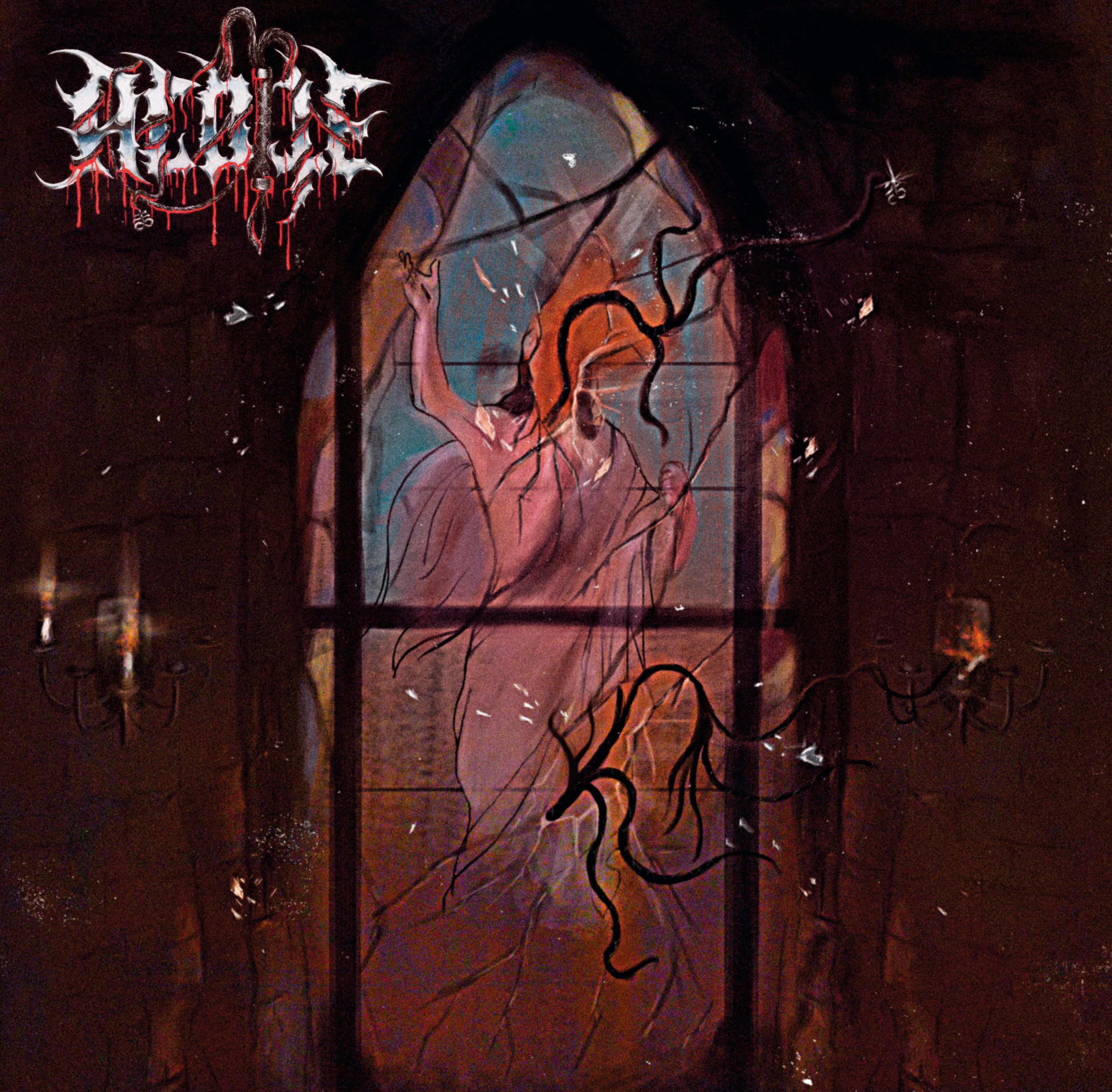 Label or DIY and why?
I - We do like both approaches, and I think they walk together. We do have a lot of DIY attitudes, like doing our own merch, recording our own, organizing gigs and etc. But the labels are DIY organizations of the underground, and help everyone to maximize the reach of the bands.
Do you prefer Vinyl, Tape, CD or Digital Format and why is that?
I - I prefer physical formats and I do collect Vinyl, tape and CD. We, as Açoite, had the decision to not put our songs in streaming services for it being philosophicaly against everything of what we do believe of what makes the underground and heavy metal what it is: genuine and passionate. We will not support this parasites enterprises that sucks the good thing of small and underground bands and scenes. The subjective power of the materialization of the art is essential, and the virtualization of this kind of thing just make things ephemeral, and meaningless. Of course we don't have any issue with peoples using this technology, our main discontenment is with this kind of business.
C - Firstly we have a preference for the physical media like the vinyl, tapes, CDs and other forms. Also, digital platforms can help the new youth people know bands around the world... But physical formats of music are the law of universal magic.
Your music style is Death/Thrash Metal. Which are your main influences (Favourite Artists / Bands etc.)
I - We have huge amount of influence of early brazilian metal, like: Dorsal Atlântica, Mutilator, Holocausto, Sepultura, Mutilator, Sarcofago, Explicit Hate, MX, The Mist, Chakal and some punk/hardcore acts like Ratos de Porão. But of course we not stop there, we are very influenced by the masters and the classics, like Possessed, Blasphemy, Dissection, Desaster, Iron Maiden, Nifelheim, Motorhead, Bathory, Mercyful Fate, Manilla Road, and etc.
Which things, do you think, a Band should sacrifice in order to succeed? Have you ever sacrificed anything in your life for a better future of your Band?
I - I will take the "success" concept as maintaining an underground band, ok? not commercial success. Well, some may consider sacrifice, other may consider its just something natural, but we all do some kind of sacrifice to have a real band and to be part of the underground movement. The main things that suffer are the things related to the "common" life, like job, family and friends. In some point, one of these relations may get affected by our decisions in order to maintain doing things in heavy metal. We as Açoite do had passed through all these kind of things, and I think that everyone that is part of the underground also had. Its not a complain, just an appointment, because no one that is part of this would do things different since it is our passion and its natural to us.
Describe your ideal live show as a performance Band. Have you already experienced that?
I - We are not very fancy: an underground venue with a couple of maniacs is all we need. And yes, we already had experienced that. But don't get me wrong, we are waiting to Iron Maiden call us to open their show.
Which attributes, do you think, that a new Death/Thrash Metal Band should have in order to gain identity and be unique?
I - Being real, not posering around. Mainly is this.
Do you believe that Bandcamp and other Digital Platforms help the new Death/Thrash Metal Bands? Which, do you think, is the ideal way for a Band to promote its work?
I - Yes, Bandcamp do help bands to publish their work, and we do have ours too. But we dont think its the only way to do it; we need to stay doing things in the real world, real shows, real and physical albums, real conversations in real life, all of this kind of things. Because without it, just in the virtual world, nothing will be materialize and nothing will be real. We do believe we use the best of the virtual world, but we don't like the idea of replace some real and old ways of doing things.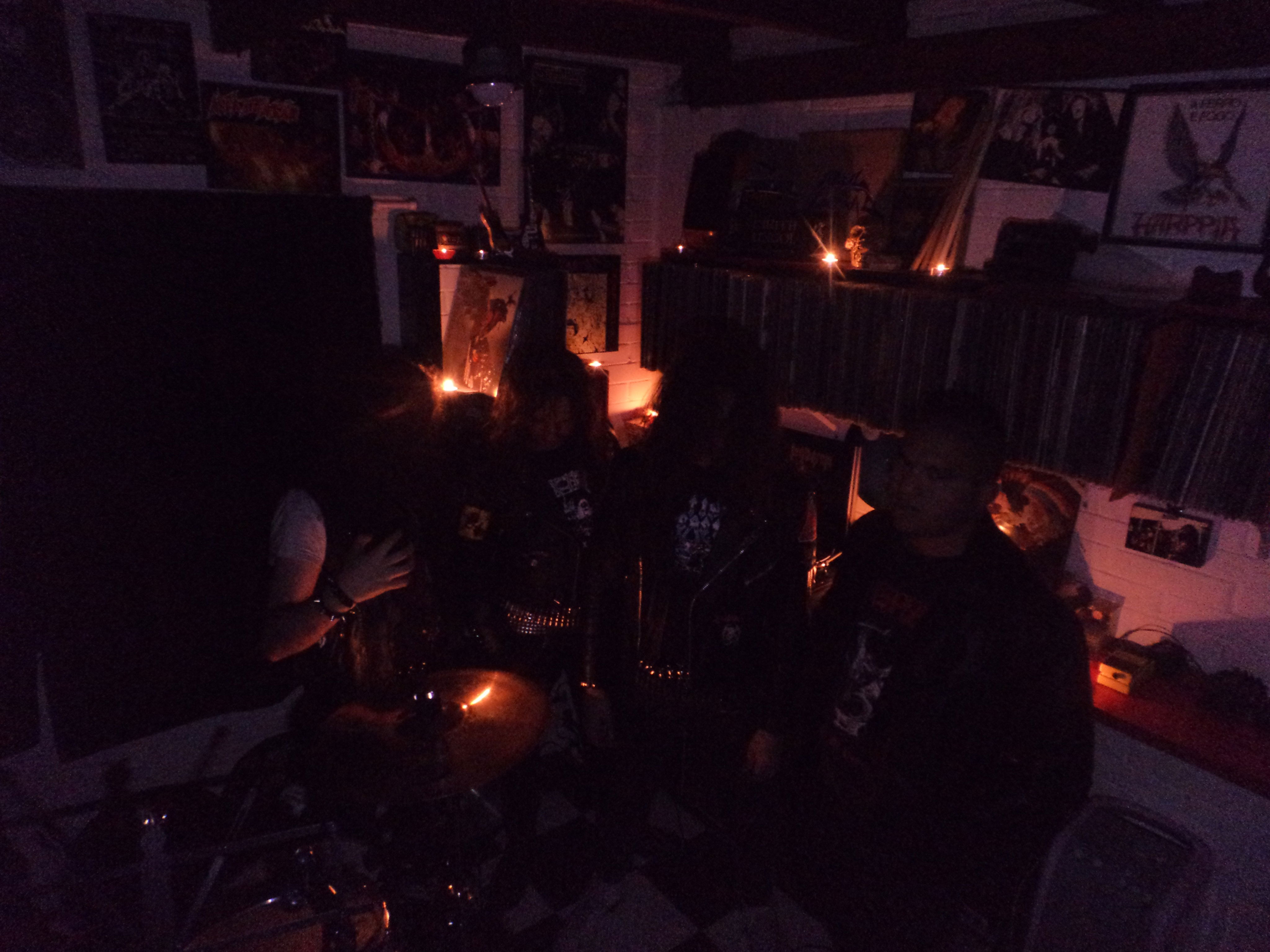 Tell us a few things about the New Underground Metal Scene in Brazil (Bands, Fanzines, Webzines, Metal Clubs etc.)
I - We have a very vast underground scene that is very alive and full of competent acts. Lot of them are our friends and make the underground a real thing in our local scene. I will cite some bands: Harpago, Amurians, Necrogosto, Retaliador, Flagelador, Apokaliptic Raids, Vazio, Antroforce, Podridão, Murdeath, Insana, Profundezas, Amazarak, Atlantis, Death By Starvation, Mortage, Axecuter, Clenched Fist, Gomorraa, etc. A lot of great fanzines also do a great job supporting everything, like: Kaos metal, Lucifer rising, Motim underground, Underground pollution zine, Total mayhem, Mental pollution, etc. As for the metal clubs, that's being complicated in the coronavirus reality, lot of them are closing the doors, but we do try to help them and wish that they survive this for the future of live shows in Brazil.
Do you know anything about the Hellenic Metal Scene?
I - I like Varathron and Rotting Christ, great bands!
C - I have a lot respect for the Hellenic scene. Exist a lot of bands that influences us like Rotting Christ, Varathron, Necromantia, Zemial, Agatus... And other bands.
D – Dead Congregation, Ravencult and Burial Hordes!
What are your future plans?
I - We are working now in new material that will come in a new album for sure! We are still in a creative phase, but we will certainly in the next year releasing a new album! We are also searching labels that are interested in releasing Açoite in Vinyl for the future.
Thank you very much for your time & Keep up the good work! The closure is yours.
I - I would like to thank you guys at Filth Dogs of Metal for this space that you guys gave to us! And i would like to thank everyone that is reading this and that support the band !! 666 Pau no Cu de Deus! CMM.
By Steve the Filthy Dog.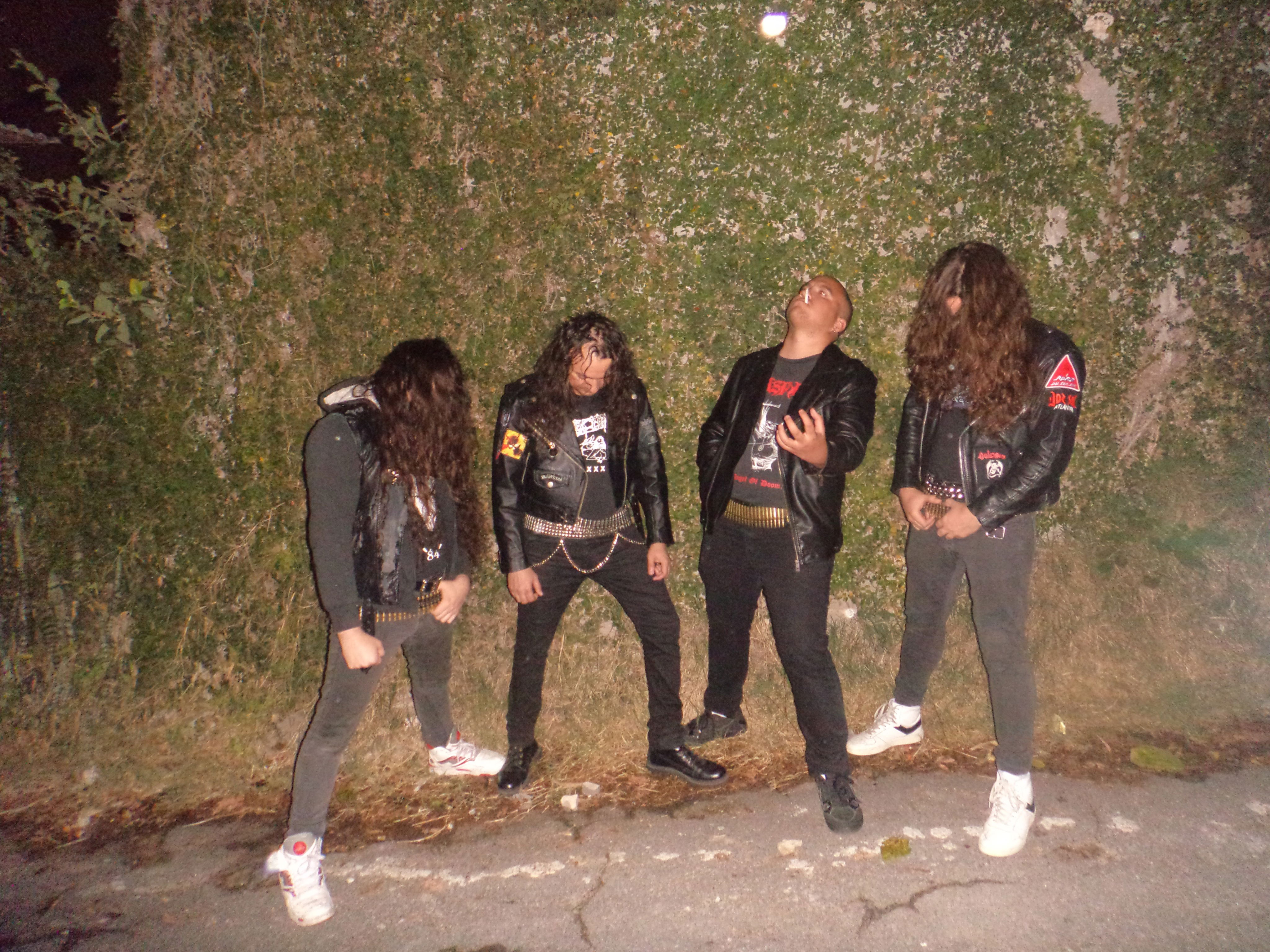 ACOITE CONTACT:
https://acoitedeathrash.bandcamp.com/