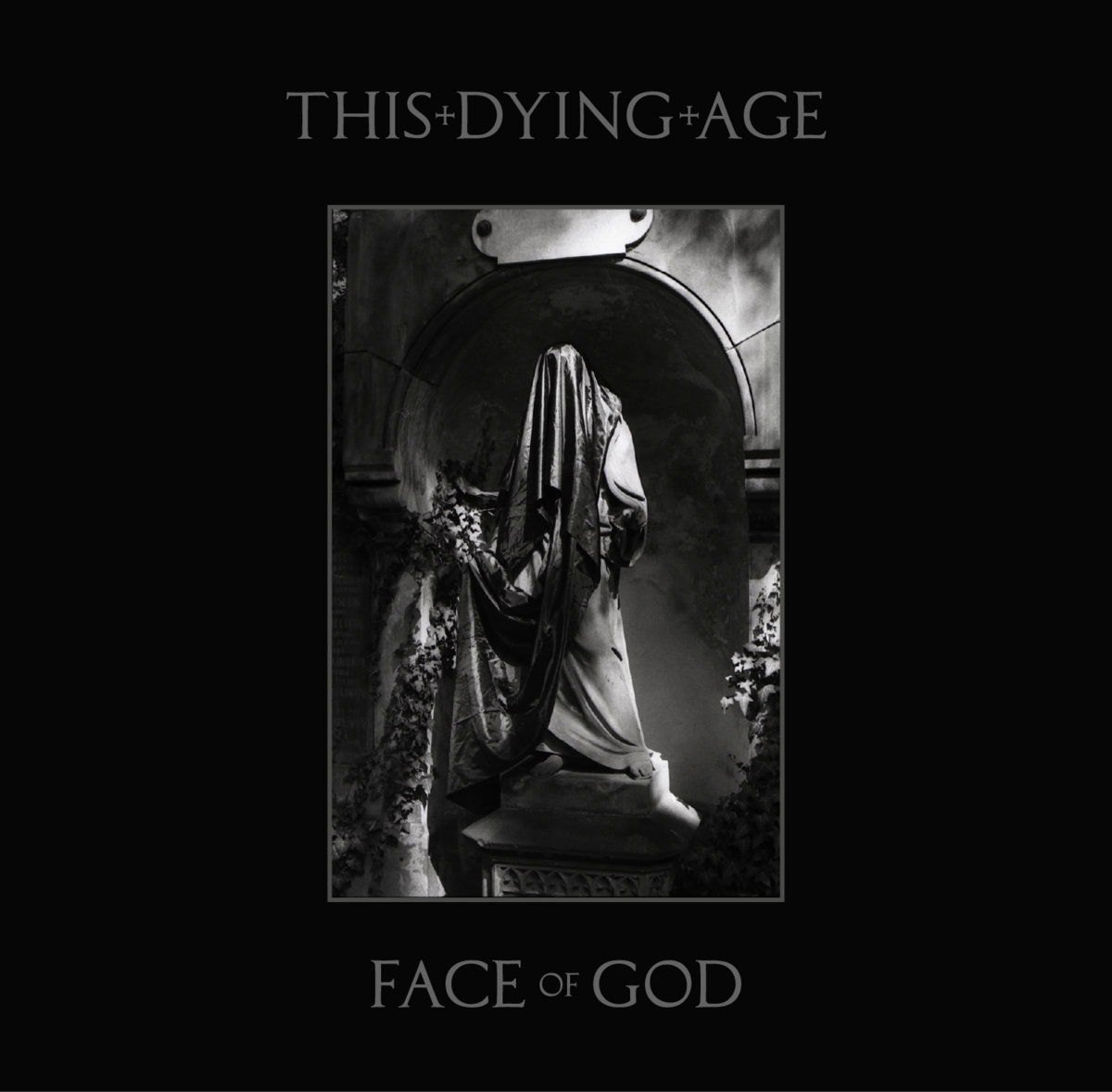 THIS DYING AGE - FACE OF GOD
Country: Finland
Year: 2023
Label: Independent
Autumn has arrived, the weather is slowly cooling down, the clouds are gathering and the first rains are falling. I will not talk about the disasters we had here in Greece, with, unfortunately, innocent victims drowning in their own houses due to the absence of the state machine. The hatred and the anger are growing, but that is another chapter that I will not talk about here and, of course, not to the review of the awesome band THIS DYING AGE who come to us from beautiful Helsinki, Uusimaa, Finland. I had the opportunity to talk with Mikko (Hail Mikko, mega thanks for the amazing cassette!!!) about the band and other interesting stuff which you can read HERE. I must say, that ''Face of God'' is an awesome release. I really don't know/understand why Metal Archives list it as a ''demo'' and not as a Mini -Album (6 songs) with a total time of 37:19. Anyway... THIS DYING AGE plays Gothic Doom Metal with classic heavy metal bases, especially in the guitar work. The vocals are killer!!! Passionate with melancholic atmosphere reminds me a little bit of Nick Holmes from PARADISE LOST in the golden days of ''Gothic'', ''Shades of God'' etc... Amazing songs like ''Another Day Will Dawn''and Oh Gee.. what a song is this??? So fucking heavy with an excellent guitar solo and a refrain that will hunt you for sure!! ''The Demagogue'' is a song heavy as fuck with beautiful guitar phrases and growling vocals. ''Face of God'' started with an interesting and atmospheric keyboard part that sounded like a Dungeon-Synth. Of course, the heaviness of the guitars in the continue will blow your mind. Together with the killer rhythm section combined with the ala ''praying'' vocals will give you goosebumps!!! ''Bring Me the Fire'' is a Gothic Metal song in the vein of THE SISTERS OF MERCY, FIELDS OF THE NEPHILIM or even EYES OF THE NIGHTMARE JUNGLE (if you are not familiar with this band, check them for sure..) of course the background is a classic metal sound! ''As Life Fades'' is such a Doomy song with a catchy guitar phrases and with great melancholic atmosphere. ''Too Late'' is the last song of the album and probably my favourite together with ''Another Day Will Dawn'' & ''Bring Me the Fire''. Holy fuck!!! I have heard ''Too Late'' so many times. It is such a beautiful and passionate song!!! My pulses grow with this song, especially when the guitar solo (such an awesome sound ala IRON MAIDEN's Somewhere in Time) starts. I love it, I love it, I love it!!! The production is heavy & clear, recorded and mixed by Mikko Nieminen. Cover photo by Teri Varhol, Band photo by Eleonora Tellervo. Layout and design by Timo Ketola. ''Face of God'' is one of my favourite releases from 2023 and I'm pretty sure that THIS DYING AGE will do great things in the near future. I also have questions about the record labels out there... What do you need more? to release this pure gem on vinyl (or even CD. I'm a vinyl maniac. That's why I want this release on wax. Grrrrrrrrrrrrrrr should I make (again) my own record label to publish such awesome bands as THIS DYING AGE)??? You are probably fucking DEAF! The cassette is a limited edition of 100 copies only and I must say, boys & girls, that I am so proud that I have a copy of it in my collection. Thank you Mikko and THIS DYING AGE for ''Face of God'', you make my life better with your music.
THIS DYING AGE is:
Jussi Rajala - Vocals
Ville Heikkilä - Bass guitar
Mikko Nieminen - Lead, rhythm and acoustic guitars, keyboards
Tuomo Varis - Rhythm guitar
Timo Ketola - Drums
By Steve the Filthy Dog.
THIS DYING AGE CONTACT:
https://www.instagram.com/this.dying.age/
https://this-dying-age.bandcamp.com/album/face-of-god
https://open.spotify.com/artist/7sdHut0ztxqaKPCEKmnsFl?si=dHkRr8ntQkOXVP9-P_rpuw&nd=1