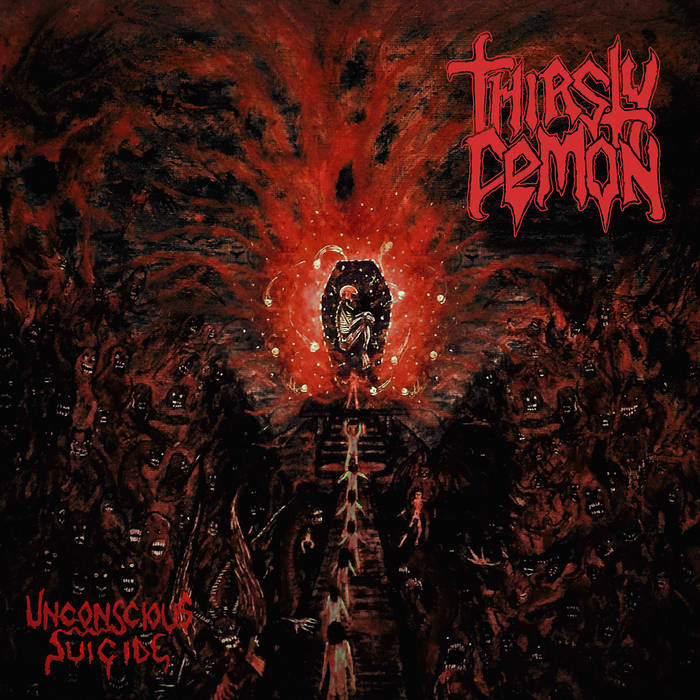 THIRSTY DEMON - UNCONSCIOUS SUICIDE
Country: Chile
Year: 2021
Label: Awakening Records
I like very much to see people that are so talented & creative such as Cristian León, a multi-instrumentalist and sound engineer in Chile. THIRSTY DEMON is his personal band and he plays all the music instruments on his own. ''Unconscious Suicide'' is the first full-length studio album and it was released in 2020 after the demo ''Waning Death'' in 2019. Awakening Records as always released ONLY top notch releases, so they grab THIRSTY DEMON to their roster and in 2021 this masterpiece released on a limited edition CD in 1000 copies! The music of THIRSTY DEMON is a mixture of old school death & thrash metal with hellish and chaotic riffs straight from depths of hell. Insane songs like ''Whispers Of The Damned'', '' In Silence'', ''Negative State'' & ''Calls to Death'' are the highlights of the album. The guitar sound is so fucking brutal, with true old school riffs ala POSSESSED & DEATH. The guitar solos of Cristian are awesome with clean and at the same time so twisted and heavy sound, check the solos of ''Waning Death'' and ''Rotten Angels'' so you will understand. The vocals are insane & brutal, it's like you hear a demon (Thirsty Demon!) who is shouting at you & he is thirsty for your soul. The bass lines and the drum parts are great. You can hear a fast double (thunder!) bass drumming, solid mid-tempo parts and furious blast beats!! The production of the album is awesome made by Cristian León at Lion's Roar Studio with an old school metal sound and atmosphere, no shitty trend clean poopy sound & with 12 pages booklet with lyrics, photos & evil images (fucking awesome!). So, maniacs out there, ''Uncoscious Suicide'' is a MUST album for all the true fans of old SLAYER, DEATH, POSSESSED & DEATHSTRIKE! Support the underground!!
By Steve the Filthy Dog.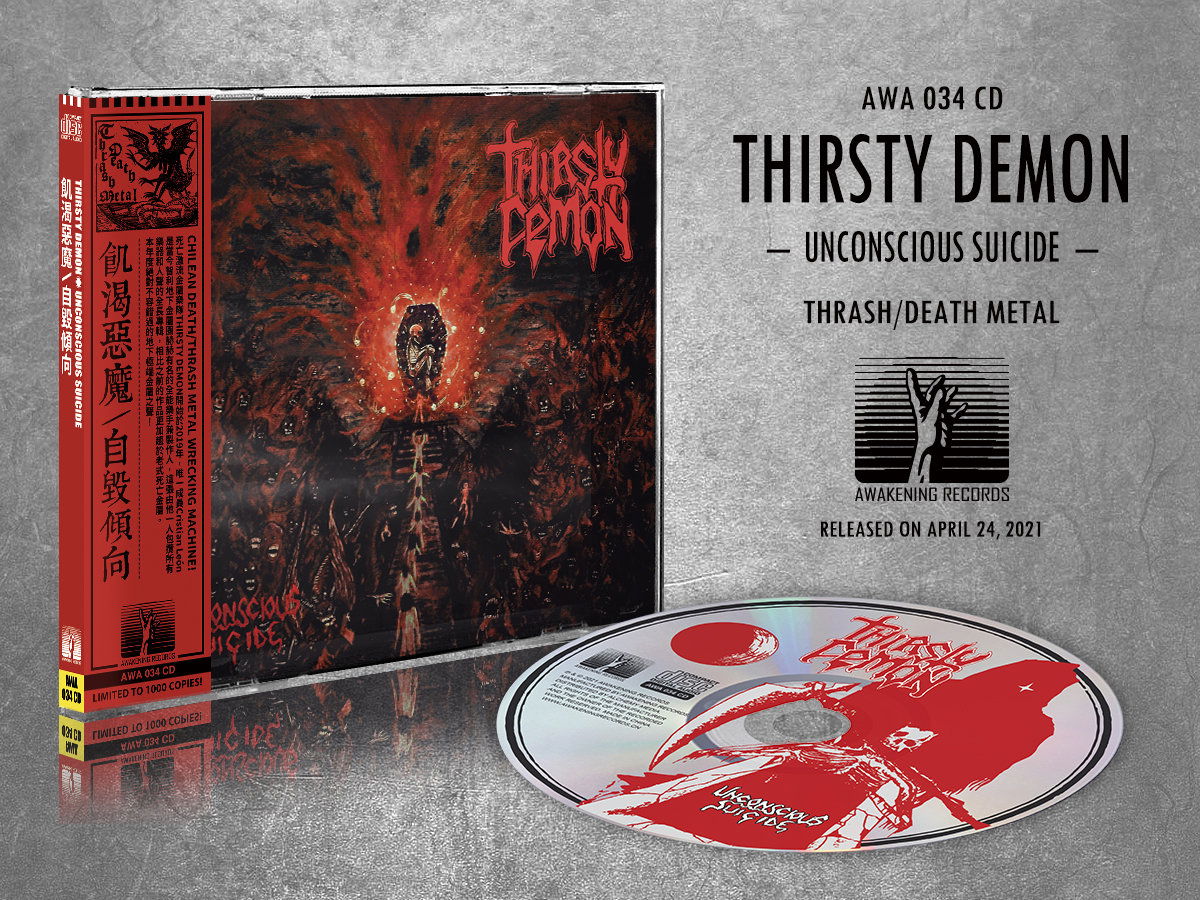 THIRSTY DEMON CONTACT:
https://thirstydemon.bandcamp.com/releases
https://open.spotify.com/artist/3DJF6jCgZw6FLiw2tFUMpn
http://www.awakeningrecords.cn/
https://awakeningrecordscn.bigcartel....
https://awakeningrecordscn.bandcamp.com/
https://www.facebook.com/awakeningrec...
https://www.instagram.com/awakeningre...