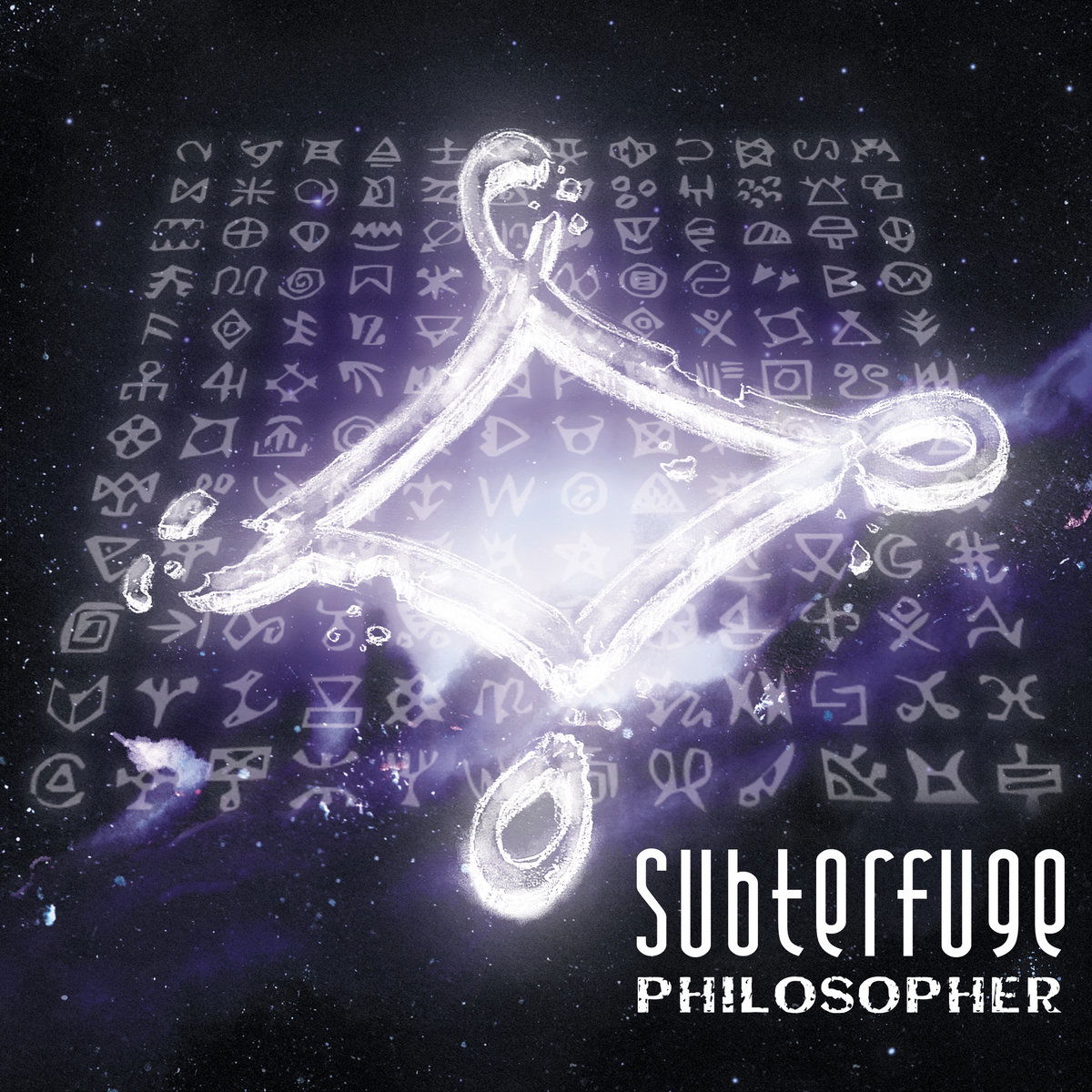 SUBTERFUGE - PHILOSOPHER
Country: Poland
Year: 2023
Label: Metal Mind Productions
SUBTERFUGE is a band from Poland where they have existed since 2015. After 2 albums, ''Projections from the Past'' in 2018 and ''Prometheus'' in 2019, here we have their newest album ''Philosopher'' which was released in May 2023.This release is the third and final installment in the concept trilogy & it comes in a double album on 2 CDs in a beautiful digipak packaging, and includes an artwork booklet with lyrics. My metal brother Mateusz (Check his great metal label HERE for hot metal stuff) was kind enough to send us this release so we could present it. The music of SUBTERFUGE has no limits or music labels. SUBTERFUGE is a group with influences from classic heavy metal (check ''A New Kind of People'' a classic Hard 'n' Heavy Metal song) to extreme death metal with many progressive metal parts.The vocals are shared by Mateusz Drzewicz, who has an excellent voice, not only in his death metal growls but also in his ''clean'' parts, and by Kinga Lis (she also plays violin) with her charismatic & sentimental voice (check ''Whisper'' for goosebumps) makes a perfect musical duo!Heavy rhythm section from Witek Nowak (Bass/Guitars), Krzysztof Marchwacki (Bass) listen to the bass lines at ''Poor Man's Dream'' & Łukasz Dziubiński (Drums) killer drumming at ''Seven Kingdoms'' (don't forget to check the official video clip).Of course we should mention the beautiful work by Karolina Kozar (Keyboards/Flute) & the great guitar work by Tyberiusz Słodkiewicz. Listening to the solo to ''Depth of Existence'', it is killer!!! Last but not least, Piotr Grąbkowski on Saxophone!The structure of the songs is quite complicated with technically interesting compositions. That means that the more you are listening to a song, the more interesting features you will discover and realize. Not recommended for you if you seek an easy-listening piece of music. Definitely ideal for you if you are a fan of more complex compositions.
SUBTERFUGE Line-up:
Kinga Lis (vocals and violin)
Mateusz Drzewicz (vocals)
Tyberiusz Słodkiewicz (guitar)
Witold Nowak (guitar)
Karolina Kozar (keyboards, flute)
Krzysztof Marchwacki (bass)
Łukasz Dziubiński (drums)
Tracklist:
CD I
1. Sic Mundus Creatus Est 01:23
2. Seven Kingdoms 05:54
3. Mask of Madness 07:44
4. Whisper 03:31
5. A New Kind of People 04:59
6. Perfect System 04:41
7. Poor Man's Dream 08:27
8. Philosopher 08:46
CD II
9. Conflict 05:34
10. Course for Annihilation 08:46
11. Locked in Dreams 01:45
12. Letter of a Dead Man 06:12
13. Depth of Existence 06:36
14. Hide Your Dreams 02:43
15. No Epitaphs 07:21
16. Harmoniously Resonant 11:02
By Steve the Filthy Dog.
SUBTERFUGE CONTACT:
https://www.facebook.com/Subterfugepl/
https://www.instagram.com/subterfuge.band/
https://subterfugepl.bandcamp.com/