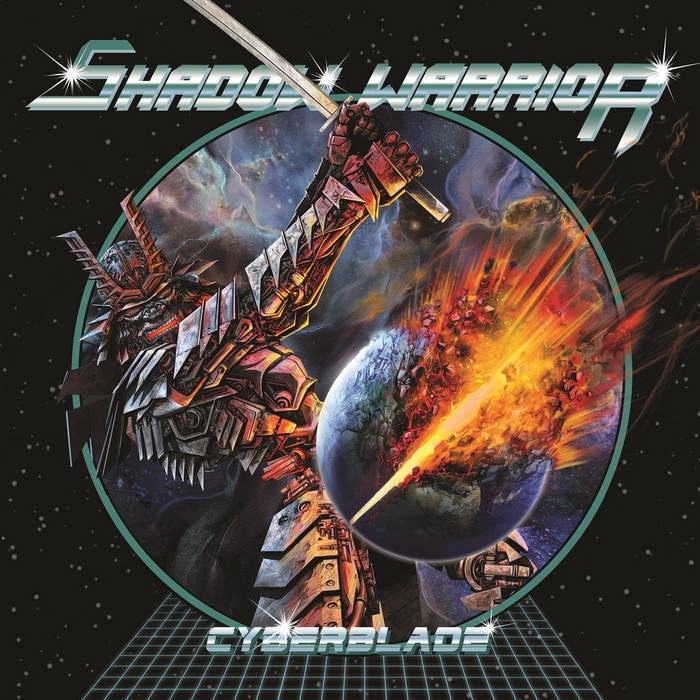 SHADOW WARRIOR - CYBERBLADE
Country: Poland
Year: 2020
Label: Ossuary Records
The Polish heavy metallers SHADOW WARRIOR are back with their newest album ''Cyberblade''.
Wow!!! What an album was that!! Pure energy, old school heavy metal with a big influence from the N.W.O.B.H.M. movement.
The songs are powerful and full of passion. Passion is the secret ingredient that is missing to the most of the new bands.Songs like ''Cyberblade'', ''Iron Hawk Rising'', ''I am the Thunder'', ''Demon's Sword'' and ''Flight of the Steel Samurai'' are the highlights of the album.
"I am the Thunder'' is my favorite song of the album.
The album ''Cyberblade'' flows very fast and I didn't realize how quickly 35:05min. passed by, so I put it again and again in my CD Player.
You can spend a real great time with this amazing release!
The album contains 8 songs:
1.Cyberblade
2.Demolition Hammer
3.Iron Hawk Rising
4.I Am the Thunder
5.Squadrons of Steel
6.Demon's Sword
7.Headless Riders
8.Flight of the Steel Samurai
The production of the album is crystal clear and it has a really beautiful cover artwork.I recommend it to the old school heavy metallers out there!
Support Shadow Warrior cause they deserve it.

By Steve the Filthy Dog.

SHADOW WARRIOR CONTACT:
https://shadowwarrior.bandcamp.com/
https://www.facebook.com/ShadowWarriorPL