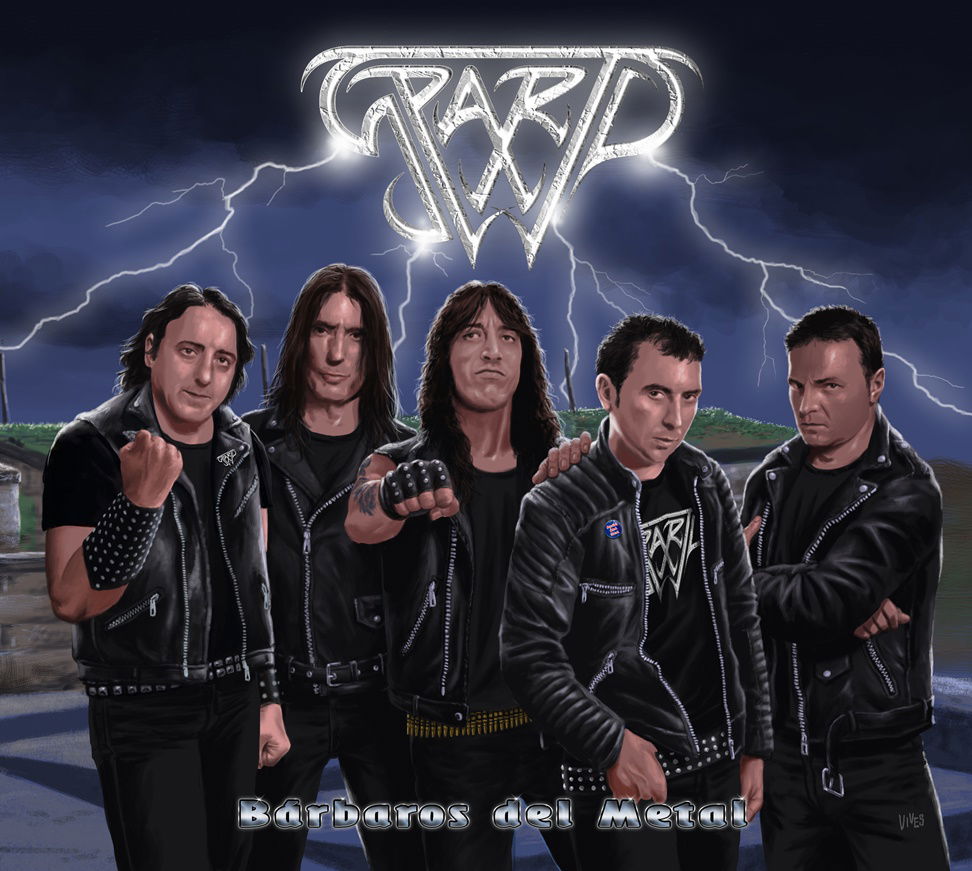 SPARTO - BARBAROS DEL METAL
Country: Spain
Year: 2019
Label: Thundersteel Records / Demons Records
When I started on this magical journey into the world of heavy metal, I was very lucky to discover the incredible scene of Spanish hard rock and heavy metal music. Amazing bands like Baron Rojo, Obus, Angeles Del Infierno, Sobredosis, Panzer, Evo, Thor & so many great bands to remember! Sparto belongs to this amazing scene!
Their history started back in 1985. In 1988 they released their first full-length studio album ''Todos Juntos'' and their 4-track EP ''Víctimas, Héroes''. After 4 years (in 1992), they released their last album ''Entre dos fuegos''.
After many years, in 2019 we finally have the new work of Sparto (with the special help of Pako Mate!). The name of the CD is ''Barbaros Del Metal''. Amazing powerful metal songs from the past. 9 live re-recordings with their new great vocalist Jorge!
El Heavy No Es Violencia
Libre de Ti
La Máquina
Traicionado
Unidos de Verdad
Victimas, Héroes
Sida
Preso de Mi Guitarra
Todos Juntos
Τhe songs are played again so fucking great, full of power. No matter how many years have passed, their songs are timeless. If you liked these songs in the first studio recordings, now I'm pretty sure you will love them!!!
But we did not end here, the CD has also surprises. 3 new powerful songs:
No Te Rindas
Futuro Negro
En El Valle Del Rock
Great songs with passion and savagery, taken straight from the hearts of the true rockers!
Generally, the ''Barbaros Del Metal'' is a MUST release for every true metaller out there!!!
The legendary Spanish Metallers Sparto are back & they are stronger than ever!
By Steve the Filthy Dog.
SPARTO CONTACT: