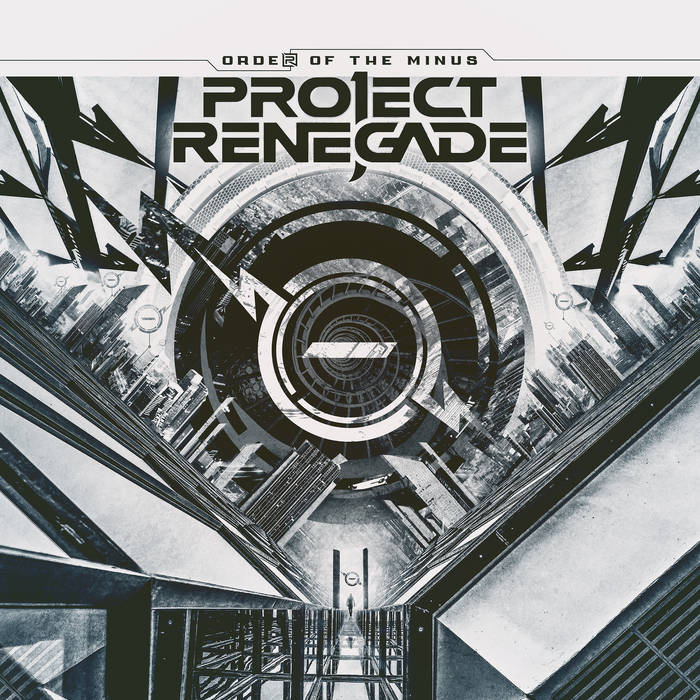 PROJECT RENEGADE - ORDER OF THE MINUS
Country: Greece
Year: 2019
Label: Independent
Project Renegade is a female fronted band from Athens. ''Order Of The Minus'' is their first full-length album.
They have already an EP "Cerebra" which was released in 2017.Their music style has no labels and borders. They are between Alternative Rock, Symphonic Metal and Industrial Metal with electronic elements.Although the band is new, they are working hard and they are giving their best in order to be professional. I'm pretty sure that they gonna make it.
Project Renegade have participated to EU and Greek Festivals.The main song writers are Maria Ioanna Florou (Vocals) & Odyssefs Avgoulis (Drums).In this project they co-work with Nick K. (Guitar) & Jay (Bass).
The album has groovy songs with many progressive parts, melodic refrains and an industrial atmosphere.
All these combinated with a romantic touch. The vocals give identity to the band.
Despite the fact that Project Renegade's main influences are bands such as Evanescence, Lacuna Coil, Slipknot, Within Temptation, they filter those influences with their own style.
The album contains 10 songs:
1. The Big Boss
2. Liber8
3. Products of War
4. The New Joker
5. In Another Life
6.The Strain
7. Respirator
8. Sylar
9. A Demon Has Escaped the Triangle
10. Black Mountain
''Order Of Minus'' was recorded & engineered by Dimitris Misirlis at Matrix Recording Studio Athens.
Mixed & Mastered by Forrester Savell.The cover artwork is really great made by Gustavo Sazes.

You can find the CD in a beautiful Digipak package which includes booklet with lyrics.
By Steve the Filthy Dog.
CONTACT:
Facebook Page: https://www.facebook.com/prenband
Instagram: https://www.instagram.com/projectrenegadeofficial/
Twitter: https://twitter.com/Proj_Renegade
Bandcamp Page: https://projectrenegade.bandcamp.com
Youtube Channel: https://www.youtube.com/channel/UCX5zHAKWh35oPsbHANEbI3w
Spotify: http://bit.ly/Spotify_PRenegade
ReverbNation: https://www.reverbnation.com/projectrenegade