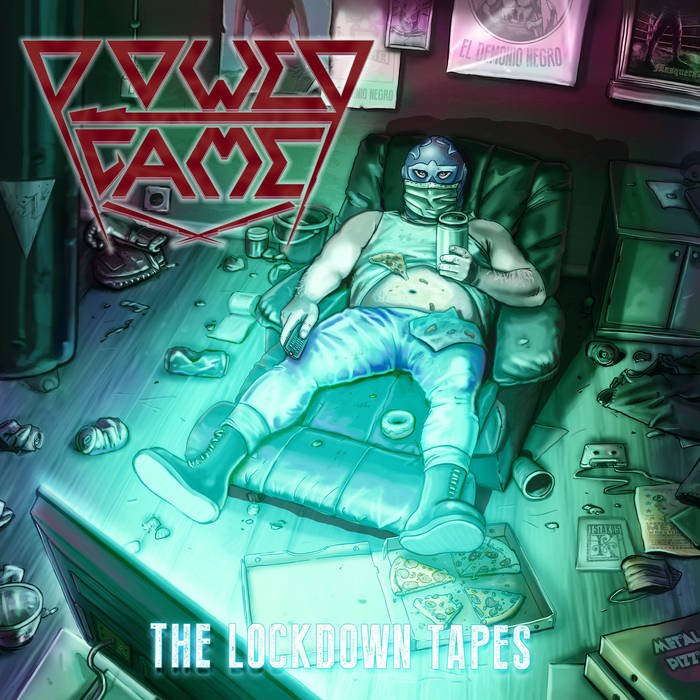 POWERGAME - THE LOCKDOWN TAPES
Country: Germany
Year: 2020
Label: Iron Shield Records
The German Metallers POWERGAME are back! What better can you ask, when almost the whole world is under lockdown and there is nothing else you can do??
To search, buy & listen to Heavy Metal of course!!
POWERGAME is here to give us great and classic Heavy Metal music under the name ''The Lockdown Tapes''!
As you can see on the cover, our lives are approx. something like that (great and clever cover artwork!). Anyway...let the music talk!!
The EP starts with the ''Unnatural Rites''. A Heavy Metal dynamite with powerful guitars and with a great refrain that sticks in your mind. The Second song is the ''Silent Killer''. Classic Heavy Metal riffs in the vein of ACCEPT with beautiful solo!
Third song is the ''Pandemic Nightmare''. Fast 'n Heavy song!!! Double drumming in the refrain, high pitched voice and guitars & bass loud and heavy like a hammer in the anvil!!
The Fourth song is the ''Vengeance from the Grave''. The song starts with a beautiful melody in the guitars and with an epic atmosphere! Epic riffs and refrain like MANOWAR & MANILLA ROAD. It is 08:47 minutes long metal hymn! At the 04:30 changes and you can hear a beautiful double solo guitar ala MAIDEN! A Very passionate song!!! Ideal for the live shows of POWERGAME.
The ''Lockdown Tapes'' ends with a cover song of TANK's ''Shellshock''.
OK! What can I say about TANK...even our name FILTHY DOGS OF METAL is inspired from the ''Filthy Hounds of Hades'' album (cover artwork & title)!!
The song is so fucking well played & I'm pretty sure that Algy Ward & the Brabbs brothers will be very proud!!! Also, guest vocals provided by Jarvis Leatherby from Night Demon.
The EP contains 5 songs:
1.Unnatural Rites
2.Silent Killer
3.Pandemic Nightmare
4.Vengeance From The Grave
5.Shellshock
Released on CD via Iron Shield Records, vinyl by Fucking Kill! Records and tape by the band.
!!!ATTENTION!!! This release is forbidden for posers!!!
By Steve the Filthy Dog.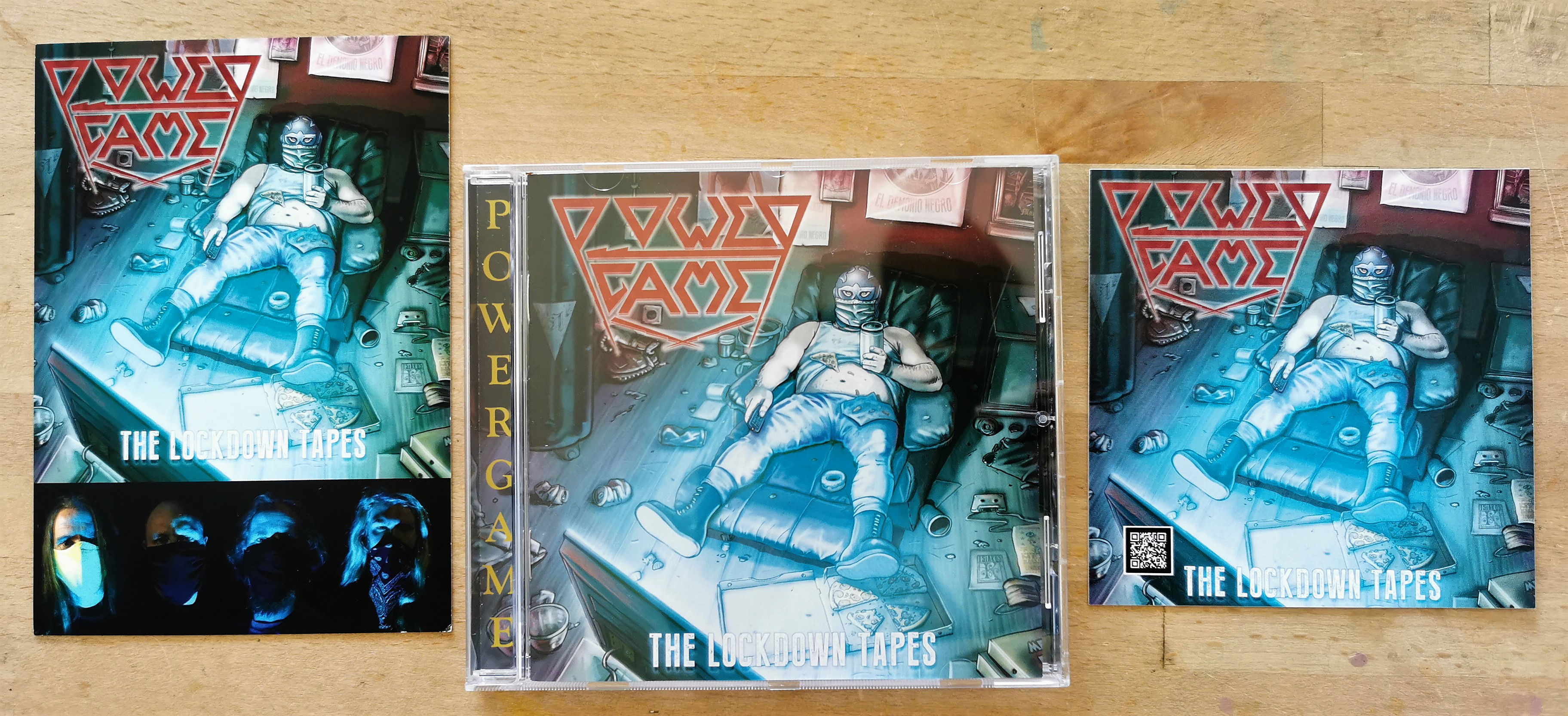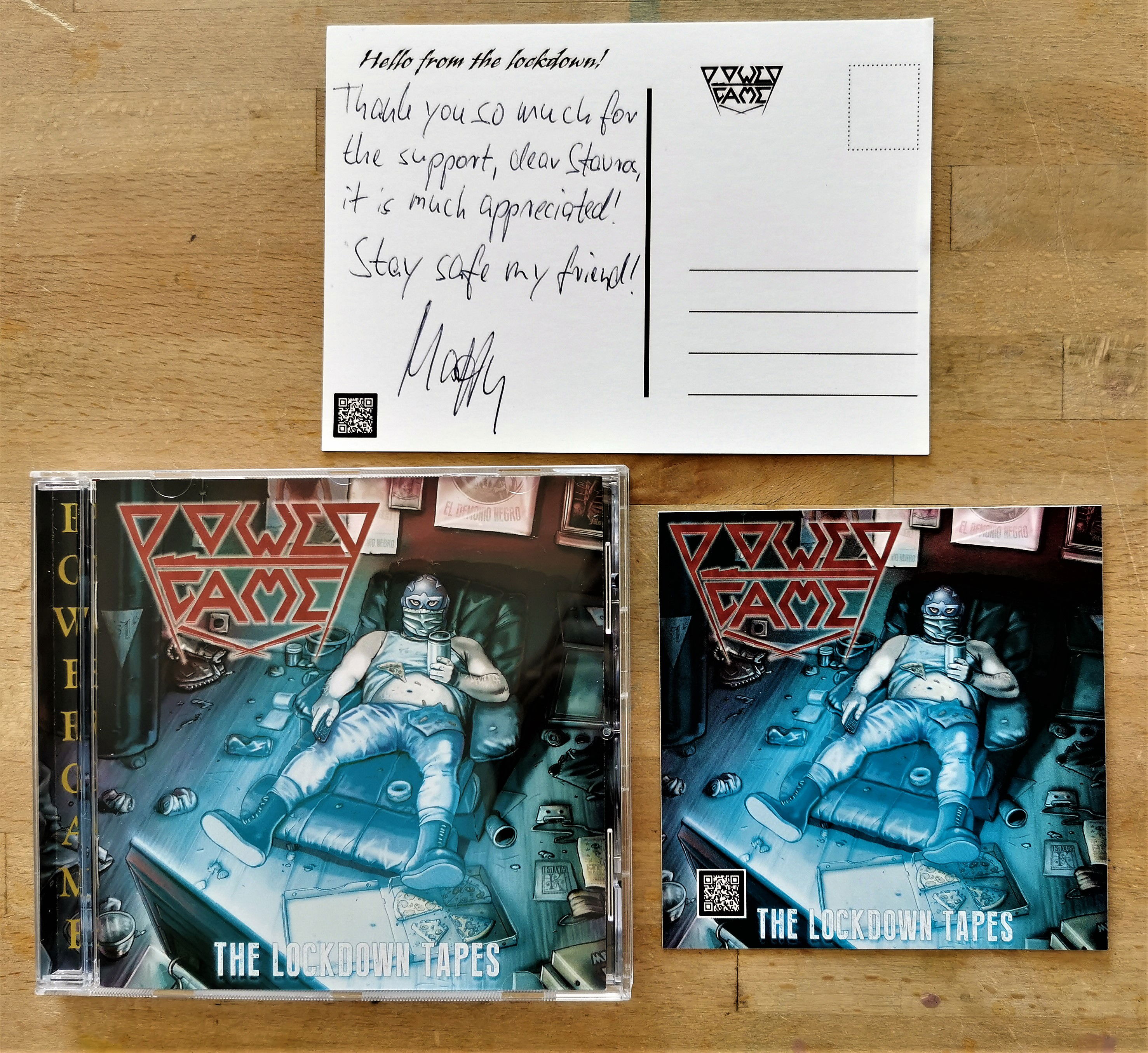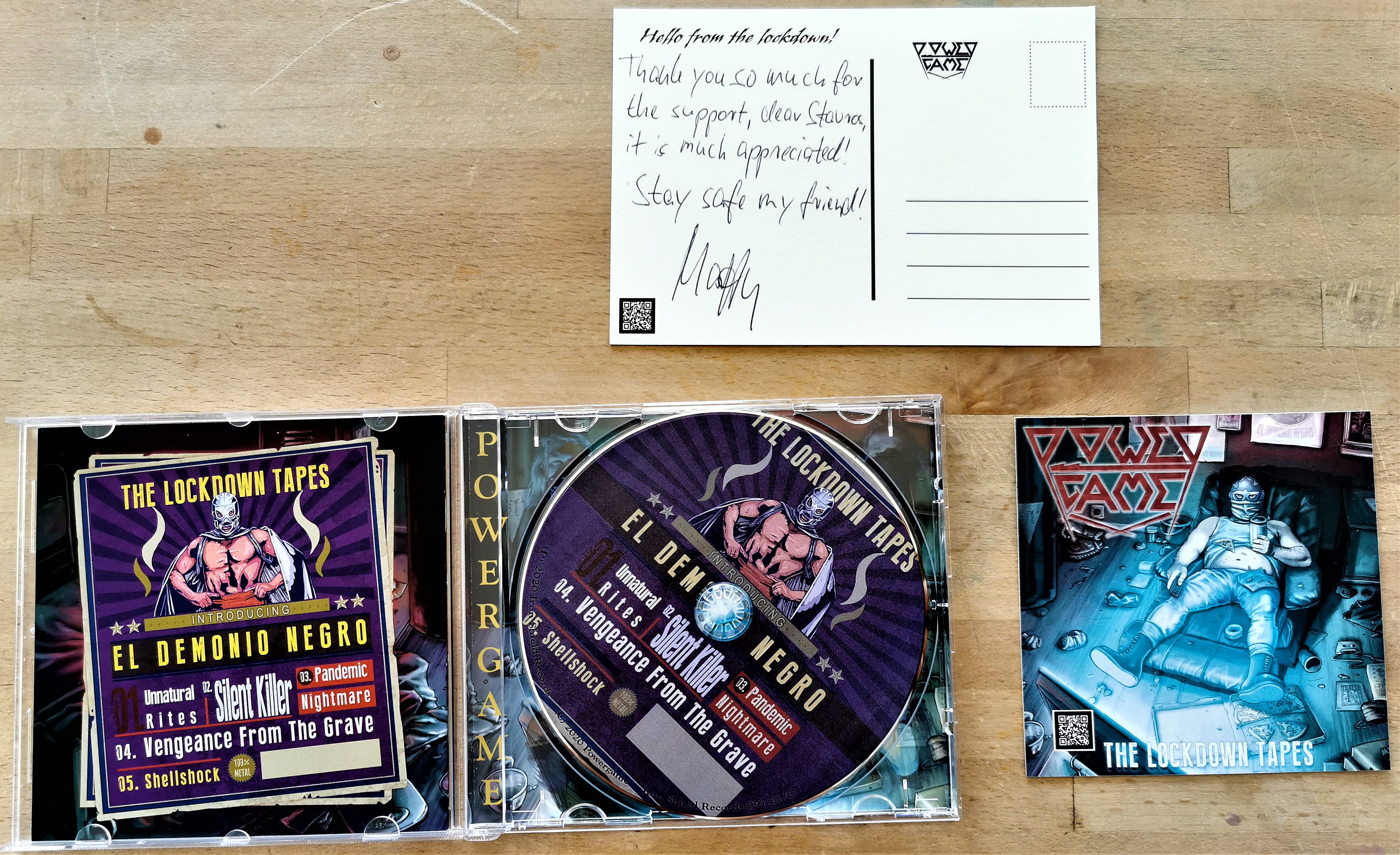 POWERGAME CONTACT:
https://powergameheavy.bandcamp.com/
https://www.facebook.com/powergame.heavymetal