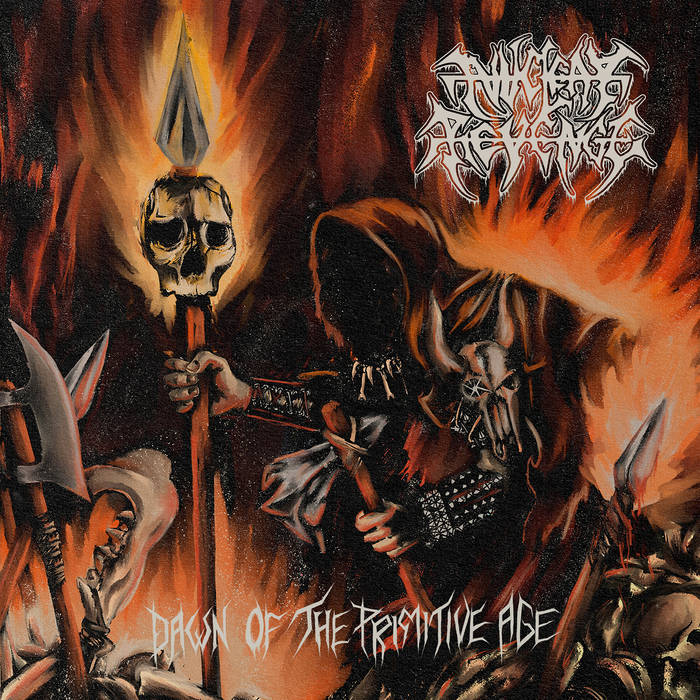 NUCLEAR REVENGE - DAWN OF THE PRIMITIVE AGE
Country: Spain
Year: 2021
Label: Awakening Records
NUCLEAR REVENGE is a cult!!! I hope many of you maniacs out there have read the interview that they have given to us, before they released this amazing album. You can read it HERE. NUCLEAR REVENGE comes from Spain, and Spanish metal is quality metal. NUCLEAR REVENGE is no exception to this rule. What Cryptic Aggressor (Vocals / Guitars), Pestilence Breeder (Guitars), Skullreaper (Bass) & Speedhammer (Drums) offer us on their second full length studio album entitled ''Dawn Of The Primitive Age'' is Godlike!!! Put in the music blender bands like: SODOM, KREATOR, MERCILESS, DESTRÖYER 666, SLAYER, and POSSESSED etc. together and you will get NUCLEAR REVENGE! Each of the 10 songs, whether it's ''Agonic Tormentor'', ''Summon the Nameless Ones'', ''March of the Undead'', ''Proclaimed Among the Wicked'', ''Dust'', ''Dawn of the Primitive Age'', ''Descending Wings of Perversion'', ''Eyes of Revelations'',''Everlasting Void'', or ''...From the Crypt'', is better than the other. The compositions are so fucking brutal, unholy blackened thrash metal as it's best. The musical skills of the band members are awesome! Tight, heavy & mean!! The production of the album is killer and it comes with a beautiful, dark & mystical design, layout and cover artwork! Get this frenzy release via Awakening Records and be prepare to blow your fucking head off with the mayhemic black / thrash metal music of NUCLEAR REVENGE.
By Steve the Filthy Dog.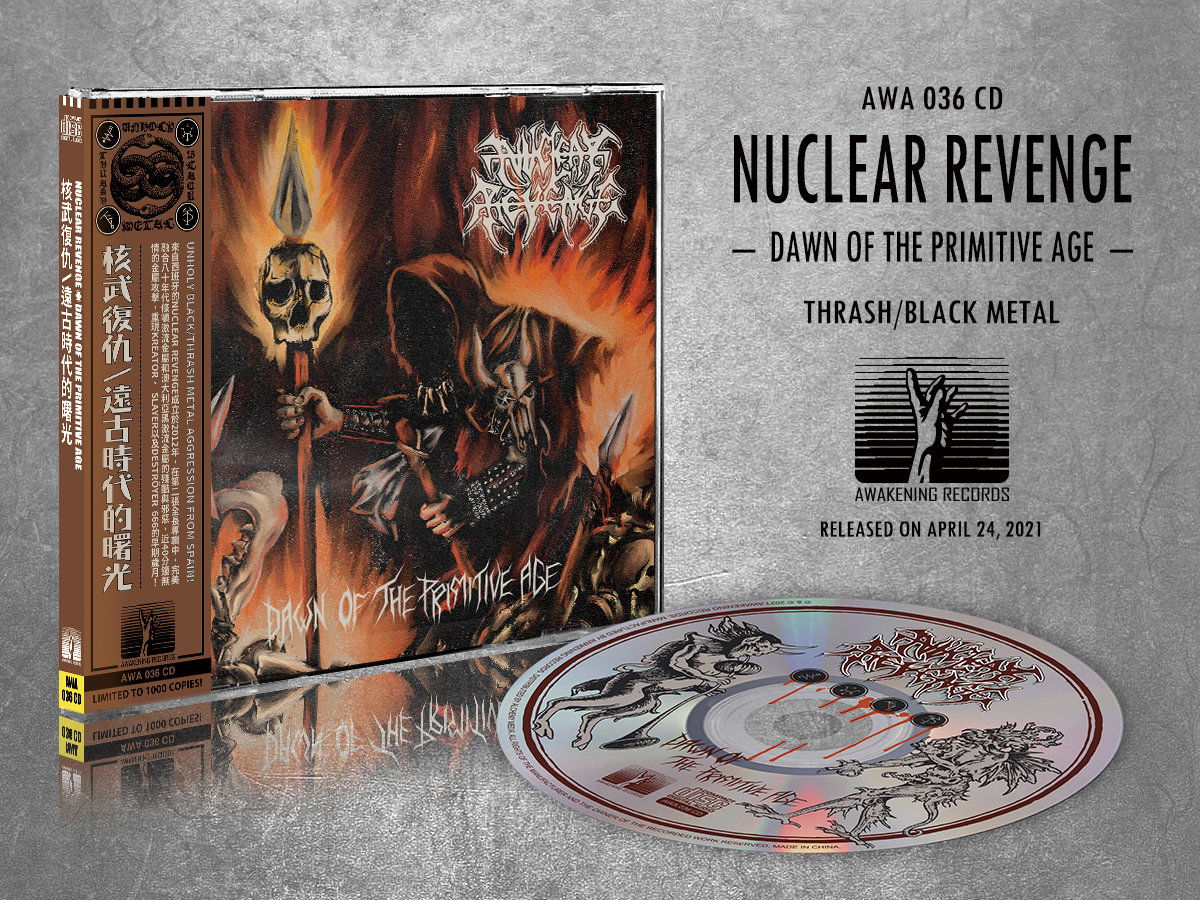 NUCLEAR REVENGE CONTACT:
https://www.facebook.com/NuclearRevenge/
https://www.instagram.com/nuclearrevengeband/?utm_source=ig_profile_share&igshid=1lpyyti7lh4na
https://nuclearrevenge.bandcamp.com/
https://www.deezer.com/en/artist/90276142?autoplay=true
https://open.spotify.com/artist/040Mi0xlsLxhxXdoJYGOA8
http://www.awakeningrecords.cn/
https://awakeningrecordscn.bigcartel....
https://awakeningrecordscn.bandcamp.com/
https://www.facebook.com/awakeningrec...
https://www.instagram.com/awakeningre...