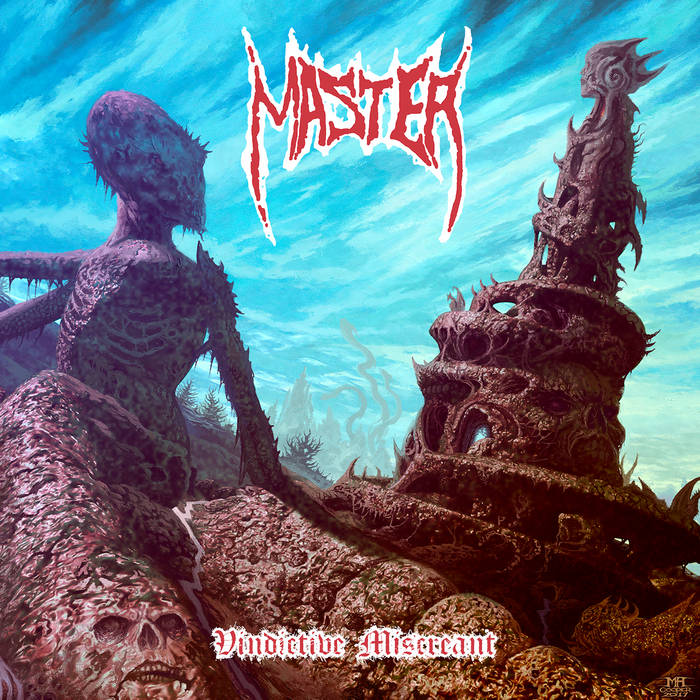 MASTER - VINDICTIVE MISCREANT
Country: USA
Year: 2021
Label: Awakening Records
What we have here!! For the first time the official re-issue of the ''Vindictive Miscreant'' album from the brutal death/thrash pioneers MASTER. Paul Speckmann is a metal veteran and together with his killer band mates Ales Nejezchleba (Guitars) & Zdenek Pradlovsky (Drums) they gave us a total death/thrash metal holocaust!! From the first seconds, the sound of MASTER grabs you by the face and sends you straight to hell. Songs with very fast playing, technical parts, hellish riffs and the voice of Paul Speckmann which has remained unchanged over the years will give you chills!! It seems that no matter how many years have passed, he is dedicated to the genre of death/thrash metal and he is faithful to all the fan maniacs of MASTER. Killer songs like ''Vindictive Miscreant '', ''The Inner Strength of the Demon'', ''Actions Speak Louder than Words'', ''The Book'' & ''Stand Up and Be Counted'' are the highlights of the album. Words are unnecessary for MASTER and for their music history. The die- hard fans (of course all the fans of death/thrash metal) will be satisfied with this awesome release! I must mention here that the CD has 2 bonus tracks (taken from the EP "Widower" in 2019), it is a limited edition of 1000 copies and it comes with a 12 pages booklet with band biography, lyrics & the story behind the album personally written by Paul Speckmann. So, boys & girls grab your copy before it is too late!
By Steve the Filthy Dog.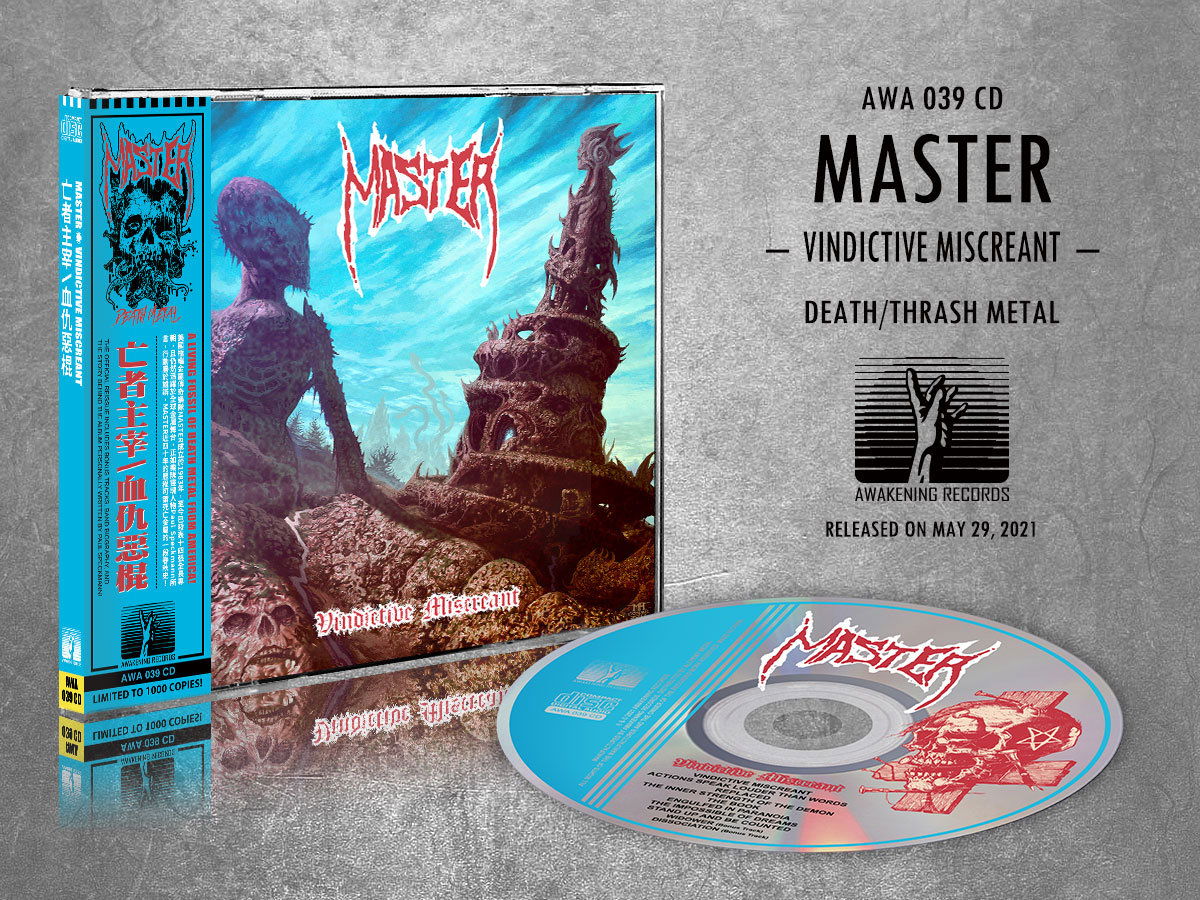 AWAKENING RECORDS CONTACT:
http://www.awakeningrecords.cn/
https://awakeningrecordscn.bigcartel....
https://awakeningrecordscn.bandcamp.com/
https://www.facebook.com/awakeningrec...
https://www.instagram.com/awakeningre...