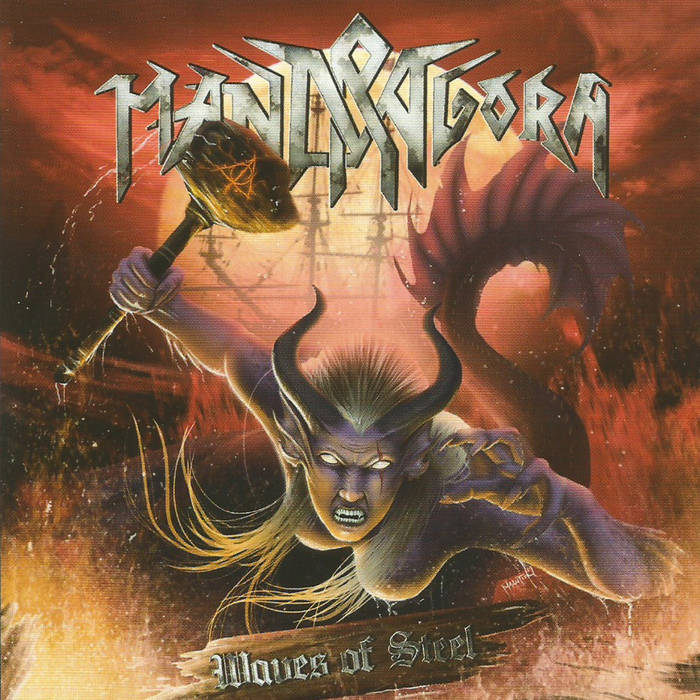 MANDRAGORA - WAVES OF STEEL
Country: Peru
Year: 2017
Label: Inferno Records
South America from the late '70s has a long tradition to product amazing Heavy Metal Bands.
Mandragora comes from Peru. It is a Heavy Metal band with members that play their songs from the bottom of their metal hearts. Songs with passion, power, heaviness.''Waves Of Steel'' is their first full-length studio album and it was released in 2017.All the songs are so fucking good, classic metal straight from the glory days of the 80s with female vocals.
The album contains 9 songs:
1.Waves Of Steel
2.Dead Souls
3.Siren
4.Hell Night
5.Demon Owl
6.Abraxier
7.The Planet Of The Silver Crown
8.Steel Metal
9.Someone
Recorded and mixed by Paul Minto at the Quarter Note Studios (Peru).
Mastered by Flemming Rasmussen at the Sweet Silence Studios (Denmark).
I know very well that Mandragora is a real hard working band and always gives their best to make great releases like that!
Highlights of the album are all the songs but the heavy metal anthems for sure are: ''Siren'', ''Demon Owl'', ''The Planet Of The Silver Crown'' & ''Steel Metal''.
Released in 1000 copies on CD and only 100 copies on cassette (of course sold-out!).
A must have release for every true metaller outhere!
By Steve the Filthy Dog.
CONTACT:
https://mandragoraperu.bandcamp.com/releases
https://www.facebook.com/MandragoraSteelMetal/
https://www.instagram.com/mandragora.officialband.pe/
https://soundcloud.com/mandr-gora-heavy-metal
https://www.inferno-records.net/
https://infernorecords.bandcamp.com/music