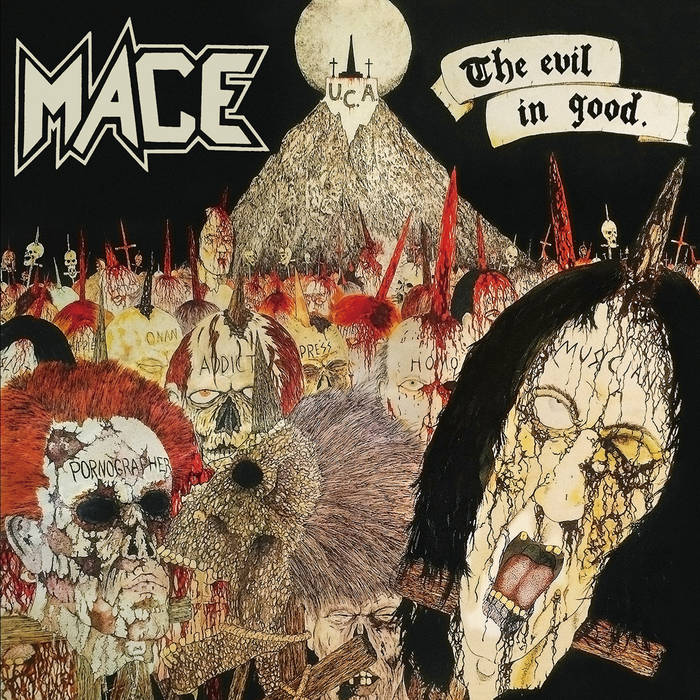 MACE - THE EVIL IN GOOD
Country: USA
Year: 1987 / 2021
Label: Awakening Records
''The Evil In Good'' is the second album from this awesome metallic hardcore crossover band MACE. After 2 years from the release of their first debut album ''Process Of Elimination'', they return with their second badass album ''The Evil In Good'' which was released in Europe via the the famous cult French metal label ''Black Dragon Records'' in 1987 & via Medusa Records / Ever Rat Records in 1988 for the USA. The songs of the album are tight & the compositions are much more worked in relation to the debut album ''Process Of Elimination'' and in general it seems that MACE was slowly making their own, personal sound. Of course the songs are fast, loud & angry with the menacing atmosphere of street metal punk! Amazing thrashing songs like ''Gutripper'' (such a great guitar riff with killer bass lines!!), ''Intent to Kill'' (Pure thrash metal holocaust!), ''The Evil in Good'' (awesome lyrics), ''Daddy's Girl'' (Suicidal Tendencies meets D.R.I.), ''War'' (''weird'' cover song from the well-known Edwin Starr), ''Thinning The Herd'' (Killer song, so powerful!!), ''Choose Your God'' (furious song with ''strange'' & vintage drum machine sounds), ''When the Screaming Stops'' (Fast & Loud), ''Poison Gases'' (Classic old school Hardcore sound with a guitar solo ala Slayer!) & ''Blonde Obsession''. Also, the cover artwork was made by the bassist Vern White who is also made killer designs such as the well-known killer compilation ''Northwest Metalfest'', the 2 cover artworks of MACE & in 1993 ''Sex, Drugs & Rock'n'Roll'' by the mighty MENTORS! This reissue of Awakening Records (first time officially reissue on CD) is so awesome with a 16 pages booklet, full of photos, old flyers, lyrics & great images in a limited edition to 1000 copies!
By Steve the Filthy Dog.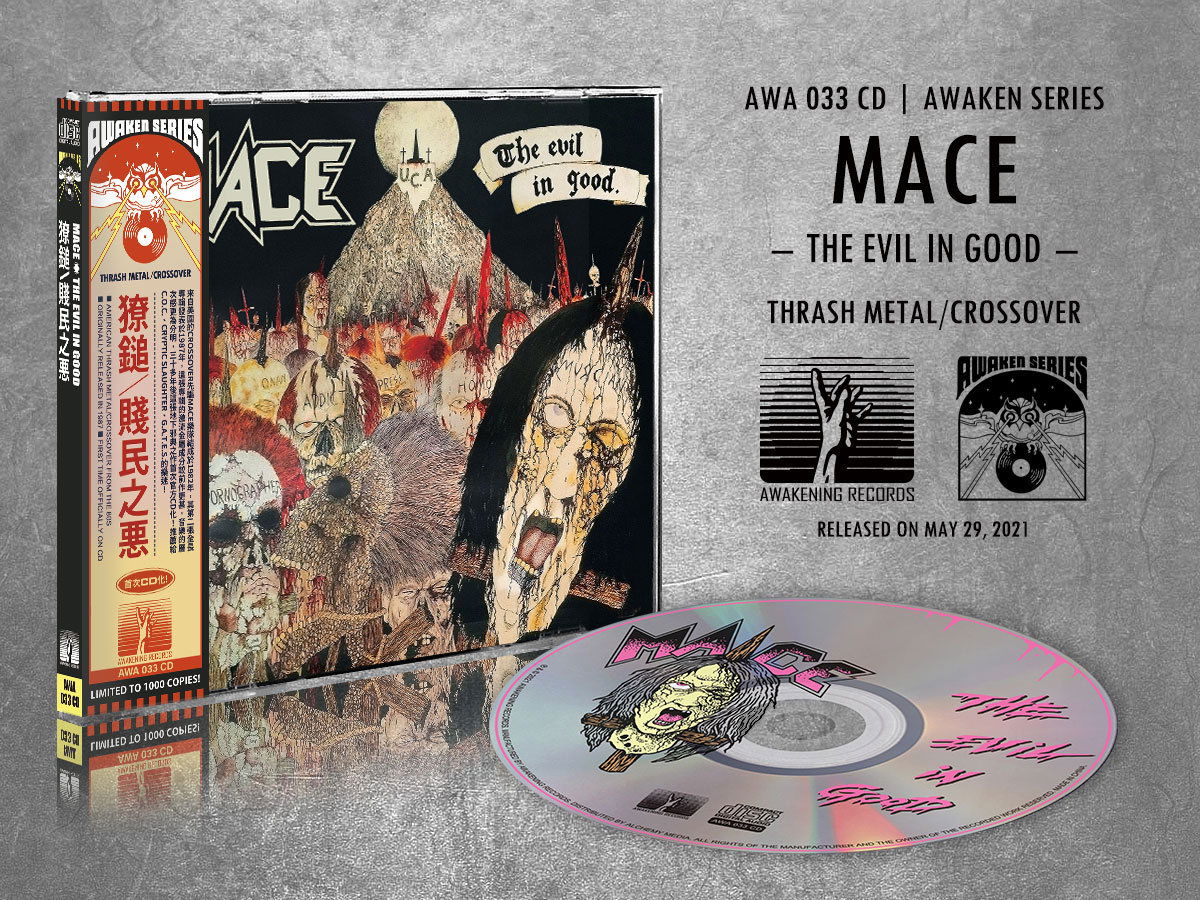 MACE CONTACT:
https://www.facebook.com/MaceBandPage
http://www.awakeningrecords.cn/
https://awakeningrecordscn.bigcartel....
https://awakeningrecordscn.bandcamp.com/
https://www.facebook.com/awakeningrec...
https://www.instagram.com/awakeningre...