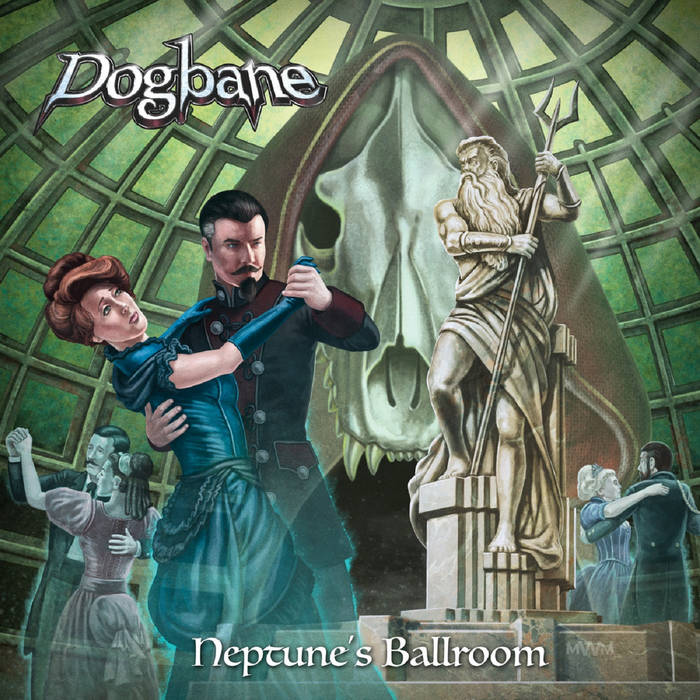 DOGBANE - NEPTUNE'S BALLROOM
Country: USA
Year: 2020
Label: Heaven & Hell Records
The American Metallers are back with their newest EP ''Neptune's Ballroom''. Dogbane always gives their best to their music, so whatever they have released so far, it is a guarantee that you are going to listen to high class heavy metal music!
The opening song of the EP is ''Lost Colony''. A true heavy metal song, with powerful drumming, solid heavy guitars with beautiful solos (the main riff sounds like the ''Ode to Harry'' of M.O.D.)
Wonderful melodies on the guitar solo, with a solid and heavy rhythm section on the back.
Second song is the ''Man of Clay''. Wow!!!So fucking heavy!!!Doomy guitars in the vein of the mighty TROUBLE & BLACK SABBATH! Vocals full of passion and intensity.Especially the sound of the guitars will travel you back in the glorious days of the 80s!
Third song is the ''Neptune's Ballroom''. Αtmospheric song, pompous rhythm, guitars like razors, bass and drums heavy as hell and the vocals of Jeff Neal bring the song to the highest level!The EP ends with the song ''Nothing''. Another heavy metal hymn here! Epic and doomy atmosphere with a refrain that sticks to your mind.
Generally the EP is ideal for every true headbanger out there.Also, attention metalheads, the CD is available on a limited edition of 500 copies, so buy it now or cry later!!!
By Steve the Filthy Dog.
DOGBANE CONTACT:
https://www.facebook.com/Dogbane