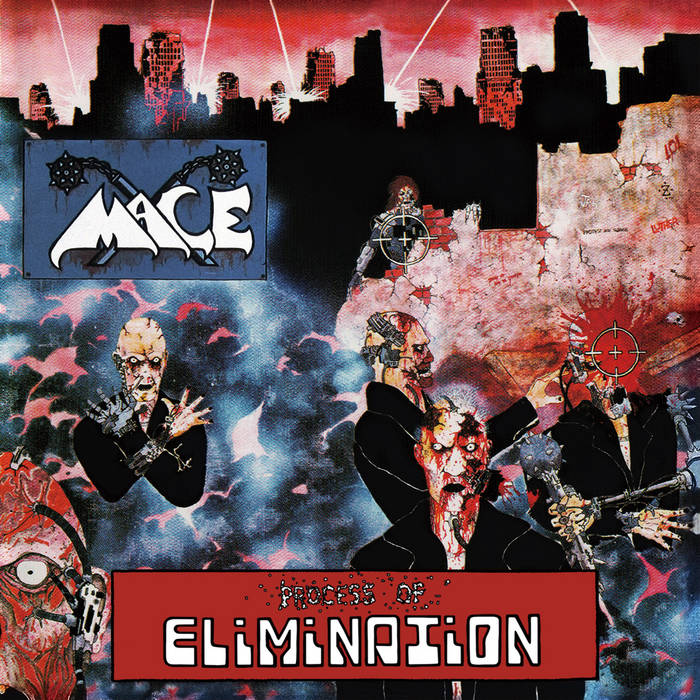 MACE - PROCESS OF ELIMINATION
Country: USA
Year: 1985 / 2021
Label: Awakening Records
I was familiar with the music of MACE about 30 years ago when I bought their 2 album records ''Process Of Elimination'' and ''The Evil In Good''. I have always liked the crossover style with awesome bands in this genre like D.R.I., ZOETROPE, NO MERCY, EXCEL, SUICIDAL TENDENCIES, BEOWULF, WHITE PIGS (Hey! Li & Jiabin you have to re-release ''Songs Of Sin'' it's a MASTERPIECE!) and many other crossover heroes of the 80's. The history of MACE started in 1982 by Dave Hillis, Kirk Verhey and Vence LaRose while they were in High School. They recorded a few demos which were influenced by N.W.O.B.H.M. and other classic metal bands from that era. In 1984 they released their awesome 3-track demo ''Metal Lust'' and they have been part of the glorious metal compilations ''Northwest Metalfest'' & ''Metal Massacre V'' launching the careers of MACE and several other legendary bands. After building their live audience with a new lineup, Vern White (Bass), Shane White (Drums), Dave Hillis (Guitars) & Kirk Verhey (Vocals) it was time to record their first full length studio album. It was released via C.O.M.A. Records and RESTLESS Records in 1985. The sound of MACE has been influenced by Hardcore and Punk Rock bands with lots of metal elements! Amazing street metal songs like ''S.U.B.C.'' (Oh fuck the main riff is so badass!!), ''Smoking Gun'', ''The Introduction'', ''Violent World'', ''Drilling For Brains'' (my favourite song! So fucking powerful!), ''Marine Corpse'' (maybe it was written due Dave's incident ?), ''Act Of War'' (Holy fuck, the riff is so METAL!!), ''Room 101'' (crazy solo guitar ala BLACK FLAG) & ''M.A.C.E.'' (The lyrics are fucking great!). Generally, the lyrics of MACE were influenced by political protest, socio-political, Anti Nazi, Anti Racism, Street Life and of course horror movies! This reissue of Awakening Records (first time officially reissue on CD) is so beautiful with a 16 pages booklet, full of photos, old posters and flyers, old interviews, lyrics & it is a limited edition to 1000 copies!
By Steve the Filthy Dog.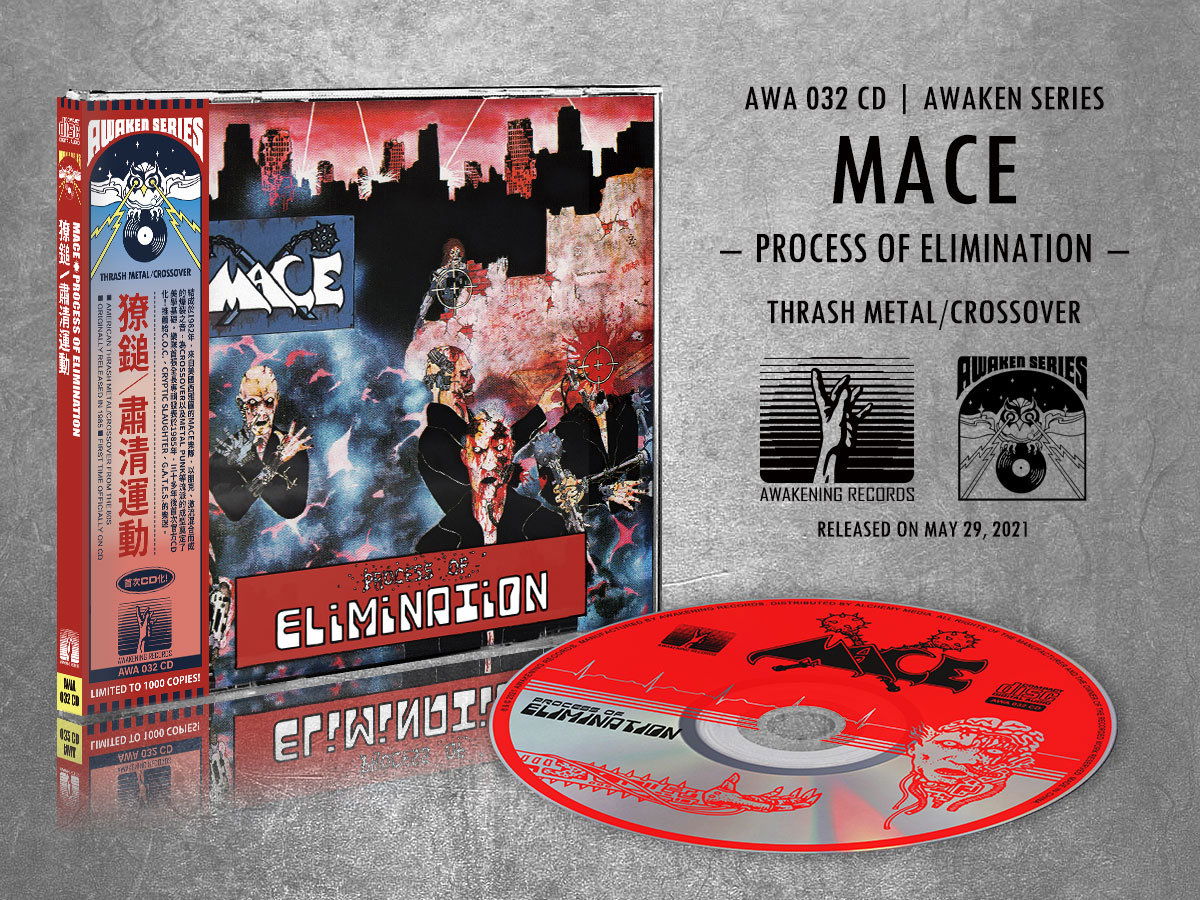 MACE CONTACT:
https://www.facebook.com/MaceBandPage
http://www.awakeningrecords.cn/
https://awakeningrecordscn.bigcartel....
https://awakeningrecordscn.bandcamp.com/
https://www.facebook.com/awakeningrec...
https://www.instagram.com/awakeningre...