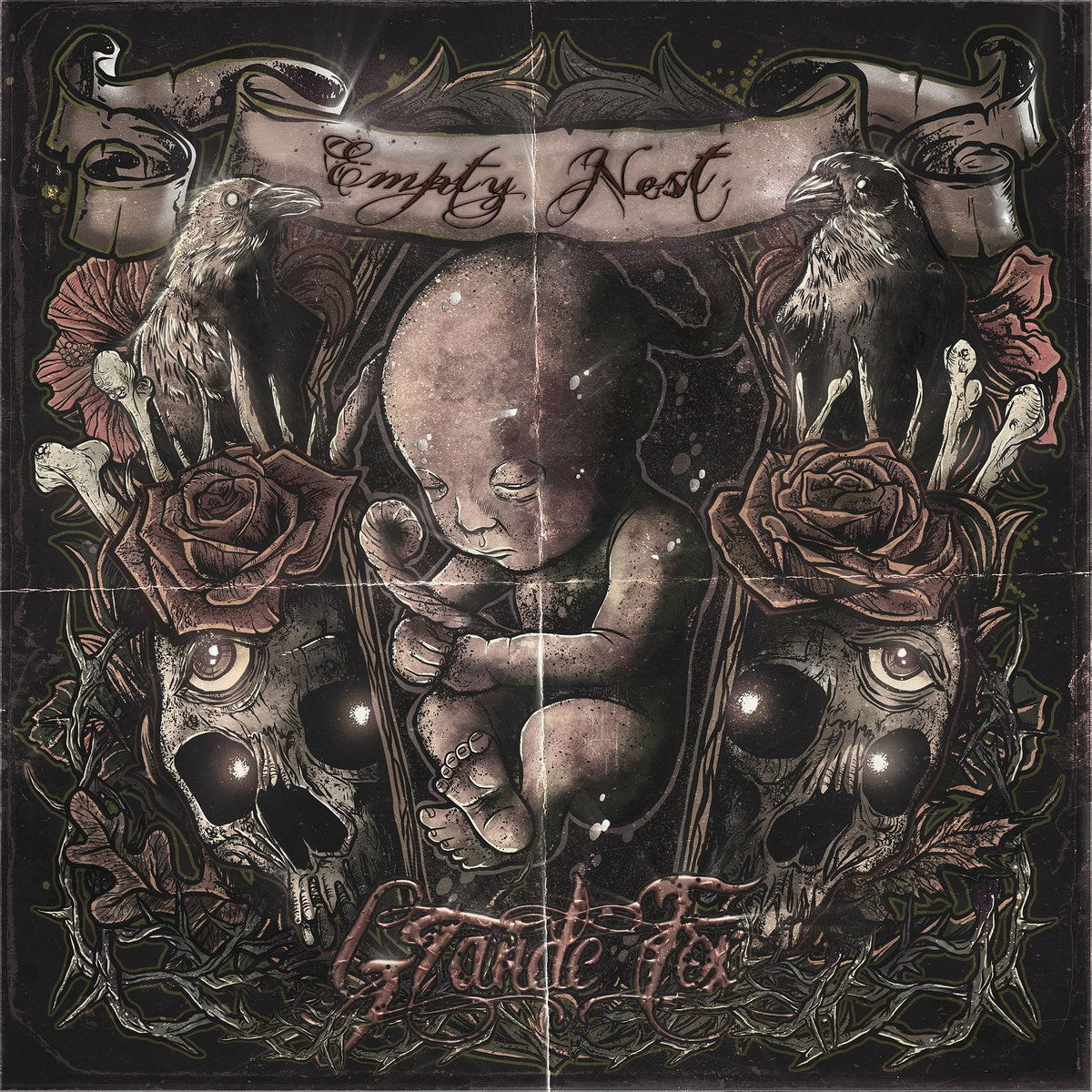 GRANDE FOX - EMPTY NEST
Country: Greece
Year: 2021
Label: Independent
Before 1 week the new CD of Grande Fox arrived in our mail box.Without wasting time, I opened the envelope and I saw a beautiful CD with a really great cover artwork.Great packaging with 16 page booklet and with free extras stickers!! Beautiful and professional work! Grande Fox, the four-member Heavy Rock band from Thessaloniki are back with their new second full-length album ''Empty Nest''.
The music direction of the band is the same (Space Psychedelic Stoner Heavy Rock) that they used to, but in this new album, the songs are more atmospheric and professional. Heavy Stoner rock songs like ''Backstab'', ''Rottenness Of Youth'' (influenced by RATM), ''Golden Ratio'' & atmospheric with space and psychedelic sound like ''Hangman'', ''Brainstorm'', ''Brutal Colors'', ''Route 99''.
The music written and produced by Grande Fox, pre-produced by Kostas Kofinas at Blueberry Productions co. The song recorded at Blueberry Productions Co.Final mixed and mastered by Marcos Rodriguez Music-Engineer-Producer
All lyrics by Nikos Berzamanis
Artwork by ZAO
Cover by Graphic no Jutsu Jon Toussas
The songs of the album are groovy with heavy fuzz guitars and the production of the album is really great, heavy and clear! Generally the album is full of energy, passion, atmosphere and rage! I really love bands like Grande Fox! They are so creative, they pay attention to every detail on their releases. They are been active since 2013, they produce beautiful and talented music & they do all this on their own (DIY)!!! So, music lovers out there, grab the new CD of Grande Fox! Ideal for fans of RATM, MONSTER MAGNET, KYUSS, BLACK SABBATH.
The album contains 11 songs.
1.Backstab
2.Rottenness Of Youth
3.Hangman
4.Golden Ratio
5.Deathblow
6.Overdose
7.Brainstorm
8.Brutal Colors
9.Route 99
10. Manganite
11. Birth Of An Embryo
By Steve the Filthy Dog.
CONTACT:
https://grandefox.bandcamp.com/
https://www.facebook.com/outofnesta/
www.grandefox.com