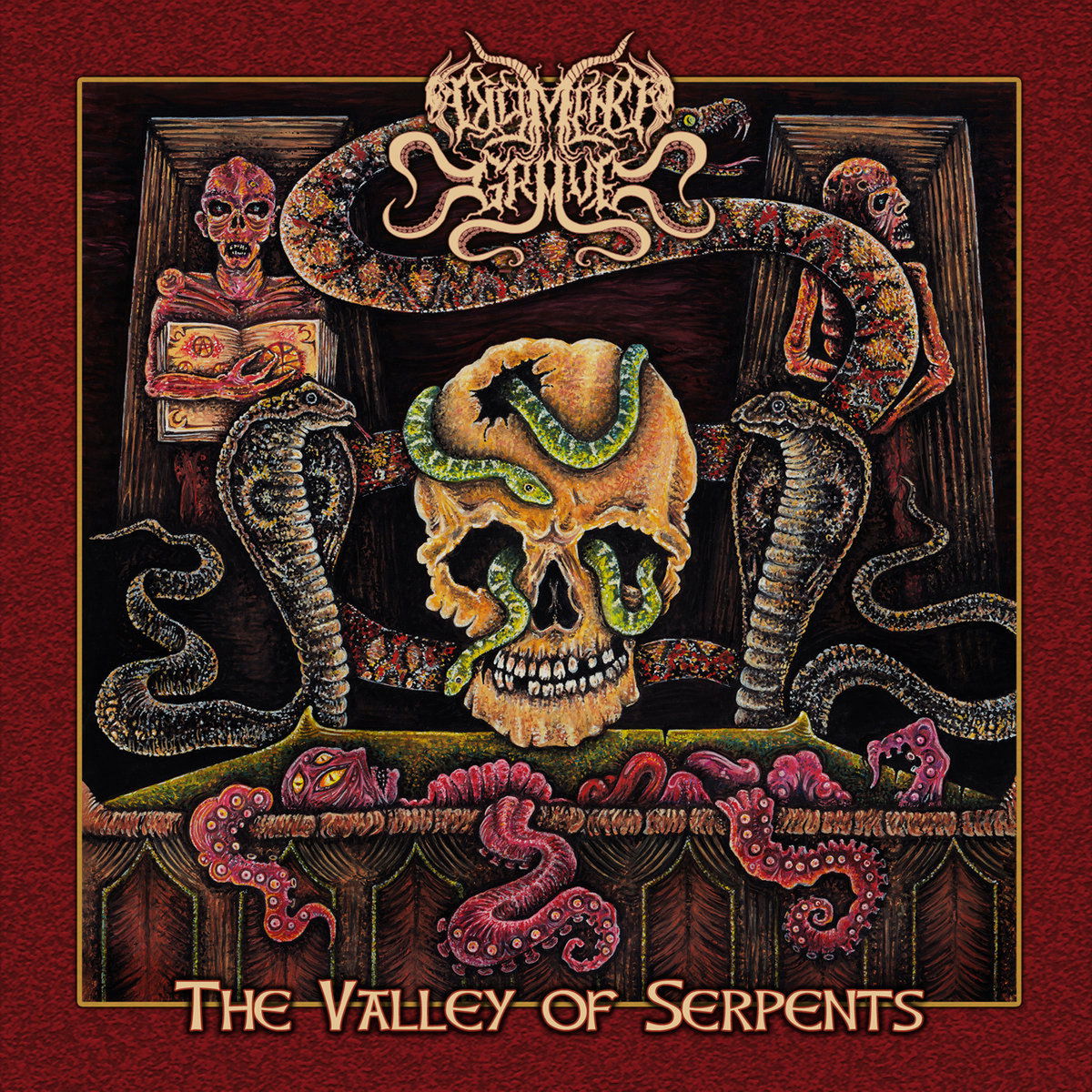 DIG ME NO GRAVE - THE VALLEY OF SERPENTS
Country: Russia
Year: 2018
Label: Grotesque Sounds / Cimmerian Shade Recordings / Wings Of Destruction Production
Wow, here we have a very strong release full of death metal attitude. The EP ''Valley Of Serpents'' contains 5 songs:
1. The Valley Of Serpents
2. Voice Of The Entombed
3. Legions From ABSU
4. Burned To Ashes
5. Religion
From the first song ''The Valley Of Serpents'', the listener receives a strong punch in the face with fast riffs, spooky and dark vocals. Then we hear the ''Voice of the Entombed'', a classic death metal song. With the slow deadly parts and the outbursts full of deathness!!! Third song of the EP is the ''Legions From ABSU''. A cover song from the cult Mexican Death/Black metal band SHUB NIGGURATH. Very well played in the style of DIG ME NO GRAVE. The Fourth song of the EP is the ''Burned to Ashes''. Blast beats, screaming vocals, bulldozer bass and guitars like a military tank which is ready to destroy everything in its road!! Last song was a very cool surprise for me!! ''Religion'' by the mighty MOTORHEAD!!! The cover is very well played, quite special in the musical paths of DIG ME NO GRAVE. The production of the EP is solid and heavy & the cover artwork is amazingly made by Pavel Suslov.' ''The Valley Of Serpents'' will leave satisfied fans of the death metal genre and in general the metal fans of good and quality metal music.
By Steve the Filthy Dog.
DIG ME NO GRAVE CONTACT:
https://digmenograve.bandcamp.com/
https://www.facebook.com/digmenograveband
https://www.instagram.com/digme_nograve/

https://open.spotify.com/artist/0IDD50qkF4RxcbZBRMb1VK