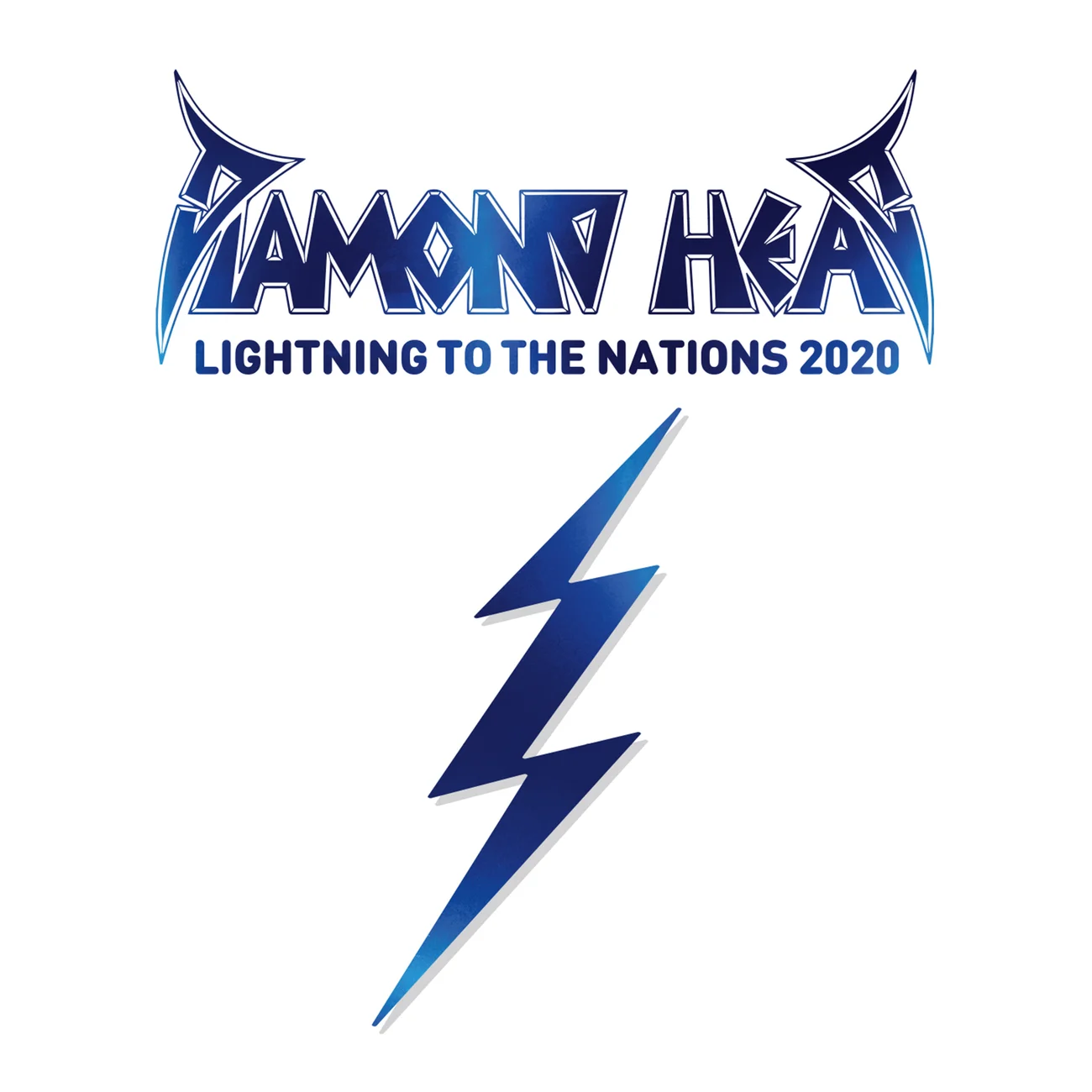 DIAMOND HEAD - LIGHTNING TO THE NATION 2020
Country: UK
Year: 2021
Label: Awakening Records
What we have here!! The legends of N.W.O.B.H.M. scene are back with a re-imagined, re-recorded, and re-born of the legendary Lightning to the Nation album! Almost 42 years have gone since their debut release, wow! And after all those years it is so freshy! I fell in love with DIAMOND HEAD's music for more than 30 years when I bought their compilation album ''Behold the Beginning''. Amazing songs of Pure Heavy Metal that blew my minds off and got them in my blood and my heart for forever!!Τhese songs have remained unchanged over time, except now that Brian Tatler (Founder member, lead guitarist) and his band mates in this 40th Anniversary Edition which was released via the mighty AWAKENING RECORDS in 2021 gave a new breed and look to those classic heavy metal hymns! Along with Brian Tatler the guitarist Andrew Abberley gives a solid sound to the songs, I would say more heavy (and new sound of course) than the original ones! In a few words the songs are very well played especially with such a great and technical drummer Karl Wilcox (ex-REQUIEM, great N.W.O.B.H.M. metal band which they released a great single ''Angel Of Sin'' in 1980) & with the bass lines of Dean Ashton (also he plays the organ ''The Prince'' and last but not least the vocalist Rasmus Bom Andersen. His voice has a wide range and he has more 70s feeling that it fits very well to the sound of DIAMOND HEAD. My only objection is that I prefer these awesome songs from the ''Lightning To The Nation'' album with the voice of Sean Harris, probably I was learned those songs with his voice and they have stuck in my heart but this is only my humble opinion. The surprise in this 40th Anniversary Edition is that it contains 4 cover songs: 1. No Remorse (METALLICA), 2. Immigrant Song (LED ZEPPELIN), 3. Sinner (JUDAS PRIEST) & 4. Rat Bat Blue (DEEP PURPLE). The songs are very well played and I liked very much the METALLICA cover (especially the guitar sound is so fucking awesome!) and the JUDAS PRIEST cover (the vocals of Rasmus here are essential!). So, boys & girls who want to hear quality heavy metal music made by a great band such as DIAMOND HEAD are, here is your chance. Grab your copy because it is a limited edition of 1000 copies (Official Asian Version) and it comes with a 16 pages booklet with photos, lyrics and biography in Chinese. ''See the flashing lights, hear the thunder roar, I am gonna set you all alight, Gotta make it man, ain't got no choice, Gotta fill this hall tonight''...
By Steve the Filthy Dog.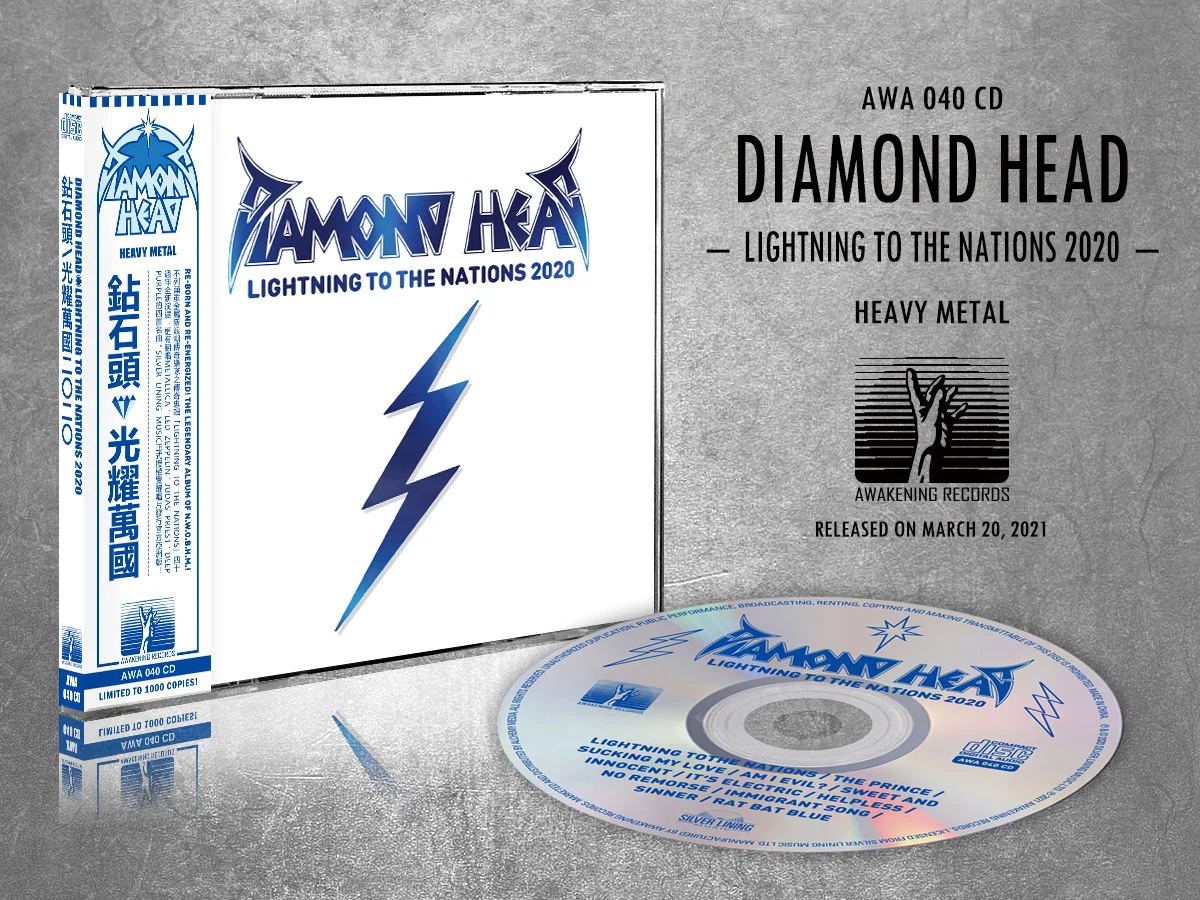 AWAKENING RECORDS:
http://www.awakeningrecords.cn/
https://awakeningrecordscn.bigcartel....
https://awakeningrecordscn.bandcamp.com/
https://www.facebook.com/awakeningrec...
https://www.instagram.com/awakeningre...