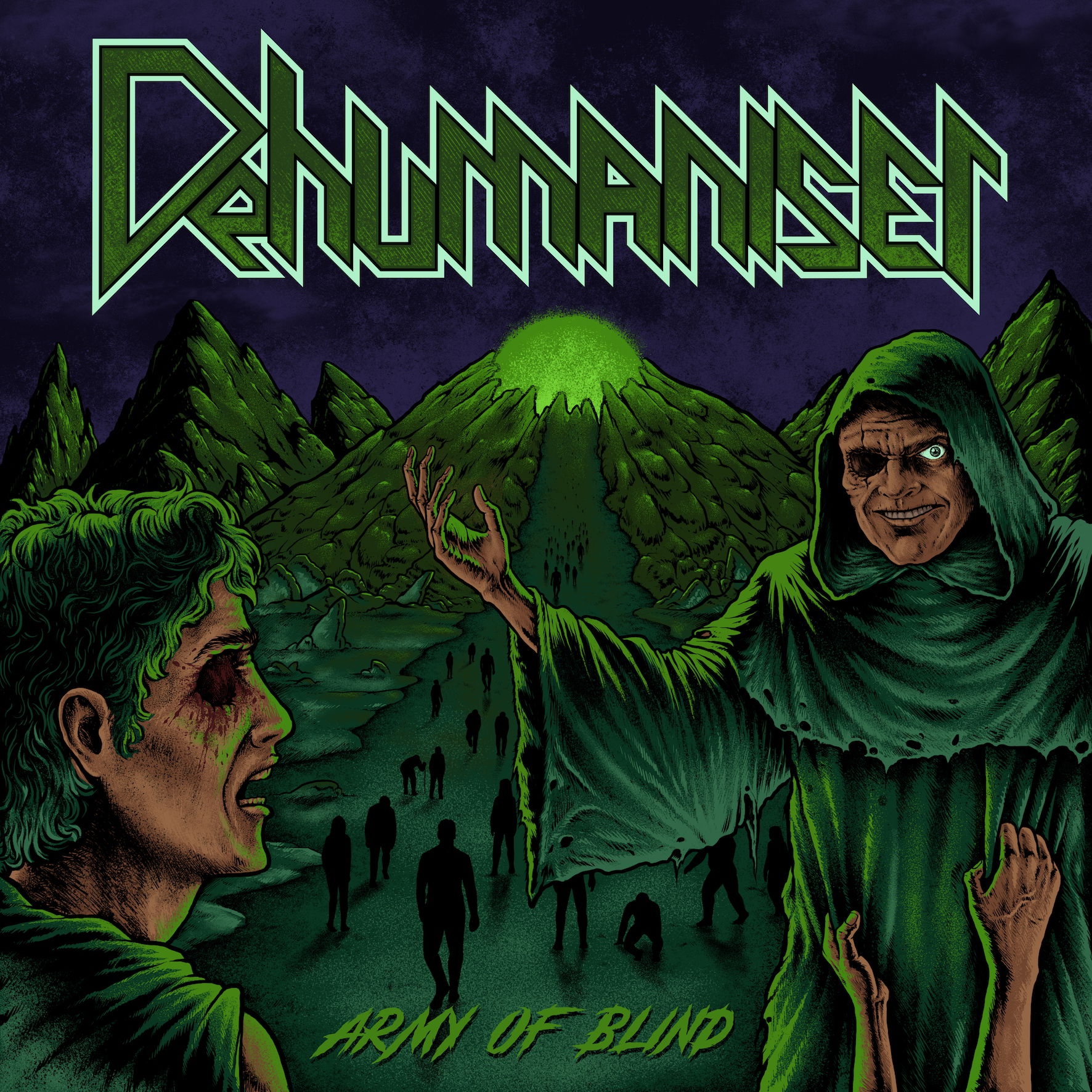 DEHUMANISER - ARMY OF BLIND
Country: Germany
Year: 2020
Label: Independent
DEHUMANISER comes from Hamburg, Germany. ''Army of Blind'' is their first full-length album. It contains 10 songs of Teutonic Heavy / Speed Metal! Great melodies, pounding drums and bass with rough & mean vocals!
Track List:
1. Helix
2. Army of Blind
3. Beyond the Wall of Sleep
4. The Cimmerian
5. Morphine God
6. Evil Eyes
7. Angst
8. One of a Kind
9. Hatred and Death
10. At the End of the Human Breath
The guitar work of Linus Denstorf and Christoph Starck is really great with classic Heavy Metal riffs, melodic parts and powerful riffs. The bass work of Finn Schwerdhöfer & the drums of Finn Wischer are working together and make a solid rhythm section.
Last but not least is the voices of Finn Schwerdhöfer (Bass & Vocals) & Christoph Starck (Guitars & Vocals). Τhe vocals are shared by Finn & Christoph so the songs have a special atmosphere!
The album flows very quickly and smoothly with beautiful old school Heavy Metal songs. You can spend a really great time with this CD. Highlights of the Album are ''Army of Blind'', ''The Cimmerian'', ''Evil Eyes'', ''Angst'', ''One of a Kind'' & ''Hatred and Death''. Ideal for fans of RAGE / RUNNING WILD / ANVIL & IRON MAIDEN.

I should also mention the beautiful artwork!
Support the DEHUMANISER because they deserve it.
By Steve the Filthy Dog.
DEHUMANISER CONTACT:
https://www.facebook.com/Dehumaniser/?ref=page_internal
https://www.deezer.com/en/arti/113450922?utm_campaign=clipboard-generic&utm_source=user_sharing&utm_medium=desktop&utm_content=album-186374852
https://www.instagram.com/dehumaniser.band/
https://soundcloud.com/dehumaniser-bandhttps://open.spotify.com/artist/5bv72p7oAej27wDXyXIQCj