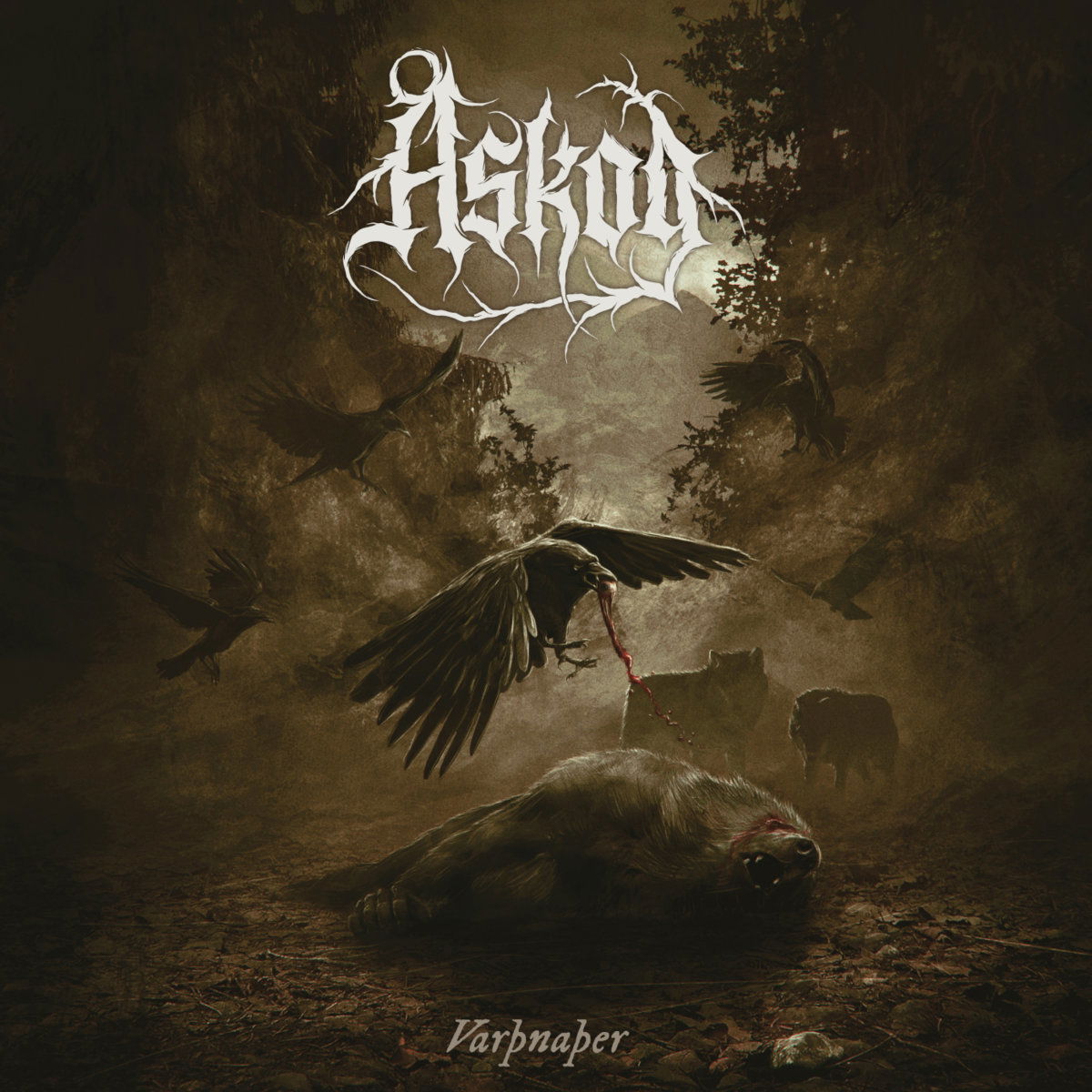 ASKOG - Varþnaþer
Country: Sweden
Year: 2021
Label: Independent
Askog hails from Sweden. After their first demo ''Varg'' from 2020, the band returned with their new full length album "Varþnaþer". The album contains 8 songs with a total duration of 43:25 minutes long. The songs of Askog are aggressive, with a dark atmosphere straight from the dark and snowy forests of Sweden. Of course, Askog has a lot of elements in their music, where the listener will experience a music journey from black metal, to doom metal and with passages especially in the guitar solos from the classic heavy metal genre. Highlights of the album are the songs: Vinter, Tid, Måne, Varg & Korp. Of course, all the songs of Askog have a cold & dark atmosphere, power, hatred, fast and mid-tempo parts and with all these great elements made a very strong debut album. ''Varþnaþer'' will leave satisfied the fans of black metal genre and in general the metal fans of good and quality metal music.
The album contains 8 songs:
1. Svält
2. Vinter
3. Tid
4. Måne
5. Varg
6. Korp
7. Eld
8. Aska
Askog Lineup is:
Lars Hansson – Vocals, Bass, Choir
Adam Chapman – Lead & Rhythm Guitar
Drums played by Rodion Belshevits.
Mixed and Mastered by Adam Chapman at Black Dawn Studios.
Recorded and Produced by Adam Chapman and Lars Hansson.
Cover artwork by Alex/Mayhem Project Design.
The album is out on May 12th and it comes in a limited edition of 500 copies Digipak package.
Support the underground!!!
By Steve the Filthy Dog.
ASKOG CONTACT:
https://www.facebook.com/askog666/
https://open.spotify.com/artist/3Y5gITdct42K08GKYMmOGv