!!!CANADIAN THRASH METAL!!!
We had a conversation with Matt Hanchuck (Guitars).Enjoy!
Welcome to the FILTHY DOGS OF METAL Webzine.
1. Tell us a few things about WRECK-DEFY (Members, Starting Year etc).
Wreck-defy were formed in 2016. We are a self described thrash metal band with influences by 70s rock and some Alice in Chains…We have just finished our 3rd album Powers that be…we are going to be releasing it in 2020…so far we've secured a CD deal and a digital deal….no vinyl deal as of yet.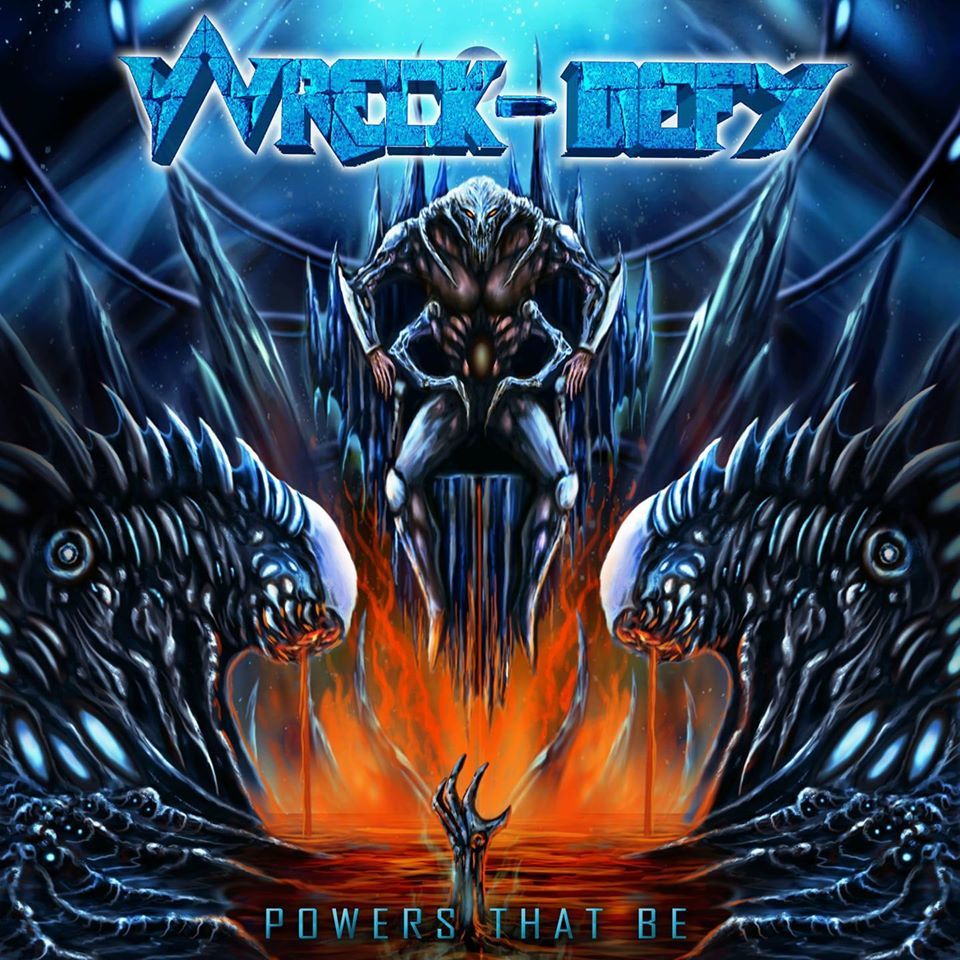 2. In 2019 you have released your album ''Remnants Of Pain''. What was the Feedback from your audience as well as from the Press?
Audience loved the album….as you know press is all a matter of opinion. Some people hated it…others loved it.The important thing is that the fans like it…it and that we do too.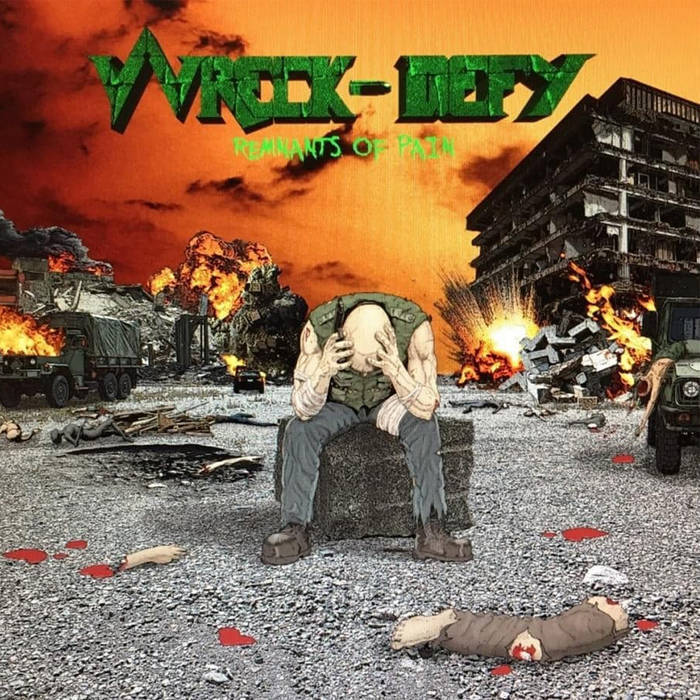 3. Label or DIY and why?
First album was via Alone Records in Greece (vinyl only), 2nd album was released via Inverse records CD and Floga Records Vinyl…we are currently looking to secure a vinyl deal for our new album Powers that be…
4. Do you prefer Vinyl, Tape, CD or Digital Format and why is that?
VINYL VINYL…AND MORE VINYL. Because I'm 100 percent old school and I live to collect vinyl…CDs are still cool too. I'm not into downloading or streaming….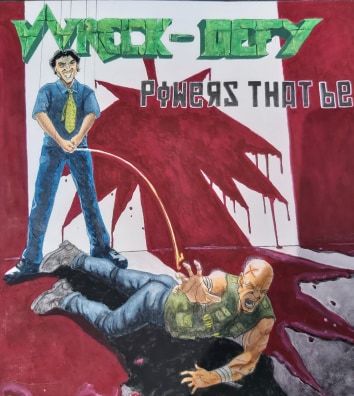 5. Your music style is Thrash Metal. Which are your main influences (Favourite Artists / Bands etc.)
The bay area bands…bands especially like, Vio-lence, Heathen, Testament, Forbidden…and of course bands like Megadeth, Overkill, Exodus, Razor, Sacrifice, Voivod, Alice In Chains STP, Foreigner, Journey, Boston April Wine….etc etc…
6. Which things, do you think, a Band should sacrifice in order to succeed? Have you ever sacrificed anything in your life for a better future of your Band?
Hmmm…well time and money. Be prepared to use lots of both, you have to be able to pay for a proper mix, and also you have to rehearse and rehearse and rehearse until you are a well oiled killing machine on the stage…fans deserve it…so does the music.
7. Describe your ideal live show as a performance Band. Have you already experienced that?
The size of the crowd is not as important to me as the bands performance …I will play for 200 people and I will play equally as passionate for 2….so every show is a great show. As long as there is air conditioning lol.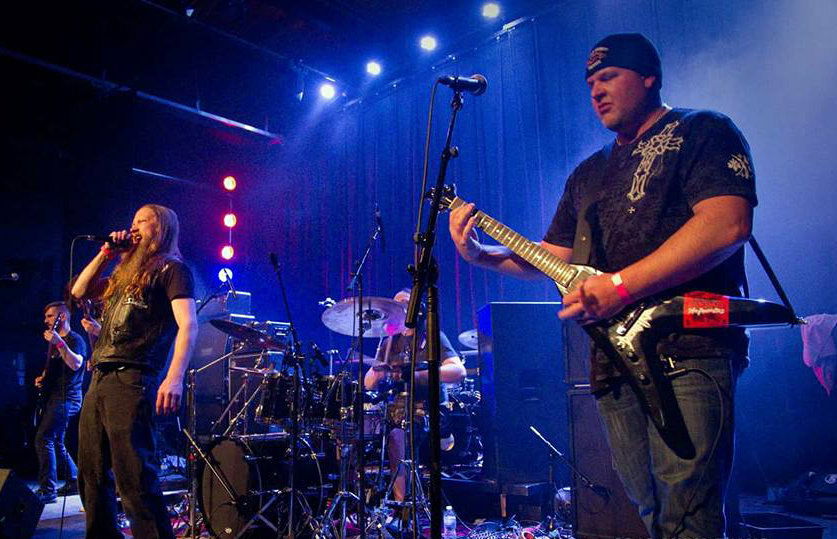 8. Which attributes, do you think, that a new Thrash Metal Band should have in order to gain identity and be unique?
Good question…1 think Wreck-defy has an amazing singer. AARON is a unique talent in this genre and I am honored and blessed to be working on our 3rd album together(Wreck-defy's 4th) we have a strong focus on hooks and melodies….I love Vio-Lence and I love Lynyrd Skynyrd.
9. Do you believe that Bandcamp and other Digital Platforms help the new Thrash Metal Bands? Which, do you think, is the ideal way for a Band to promote its work?
Live shows is the best way to promote your band…but you gotta be tight, that's what will make you stand out in this vast landscape of bands….tour support doesn't really exist anymore for bands of our level so it's tough to tour outside of Canada.
10. Tell us a few things about the New Underground Metal Scene in Canada (Bands, Fanzines, Webzines, Metal Clubs etc.)
Well since the covid shit storm there has been nothing going on for months here…new webzine??? Not that I'm aware of…if there is I wish them all the best of luck.
11. Do you know anything about the Hellenic Metal Scene?
I do not….sorry.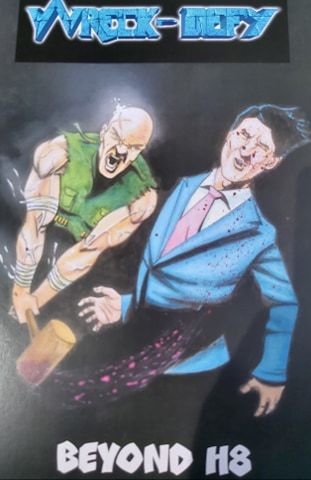 12. What are your future plans?
Keep writing and the best stuff we can create….hopefully a proper label takes notice and decides that we might be worthy to be heard.
13. Thank you very much for your time & Keep up the good work! The closure is yours.
Thanks for the interview…
By Steve the Filthy Dog.
WRECK-DEFY CONTACT:
https://wreck-defy.bandcamp.com/releases
https://www.facebook.com/Underground4560/