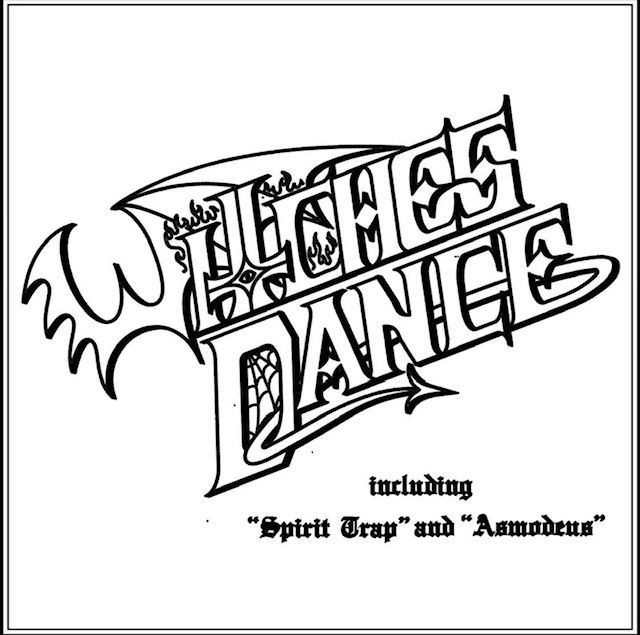 !!!DOOM METAL FROM THE USA!!!
Welcome to the FILTHY DOGS OF METAL Webzine.
Tell us a few things about WITCHES' DANCE (Members, Starting Year etc).
WITCHES' DANCE started in 2020 from the ashes of some unreleased projects that were put to the side over the last 10 years or so due to other priorities. Down time during the early part of the pandemic gave me the time to flesh out the ideas and get it recorded. Pisces and Scorpio helped finish the vision on drums and lead guitar respectively.
In 2020 you released your demo ''Demo 2020''. What was the feedback from your audience as well as from the press?
The demo came out at a pretty dead time in music mid pandemic. Initially seemed to be pretty but I never pushed for anything crazy press wise.
Label or DIY and why?
They both have their merits. For most demos we release through our own label NVNM productions. Working with a label for vinyl and more wide spread EPs and LPs makes more sense to me.
Do you prefer Vinyl, Tape, CD or Digital Format and why is that?
I prefer to release vinyl as it gives the best look for the art and layout work. Digital is fine to get it out there and tapes or CDs are options but I'd prefer to work on 12" for everything.
Your music style is Doom Metal. Which are your main influences (Favourite Artists / Bands etc.)
The main influences for this band were Early DEATH SS/Paul Chains work, Black Hole from Italy, Pentagram, and Candlemass. Just the classics.
Which things, do you think, a Band should sacrifice in order to succeed? Have you ever sacrificed anything in your life for a better future of your Band?
I guess everyone has a different level of what success is musically. At this point in life I have sacrificed a lot of stability in life in my younger years in pursuit of touring and playing as much as possible. I have an obsessive nature when it comes to writing and playing music and am constantly working on something. I think the most important part of a band or project is making sure everyone is on the same page at the start of what the goal or level you are trying to reach.
Describe your ideal live show as a performance Band. Have you already experienced that?
Witches Dance has not performed live yet but if we did I think it would need a lot of lights and smoke.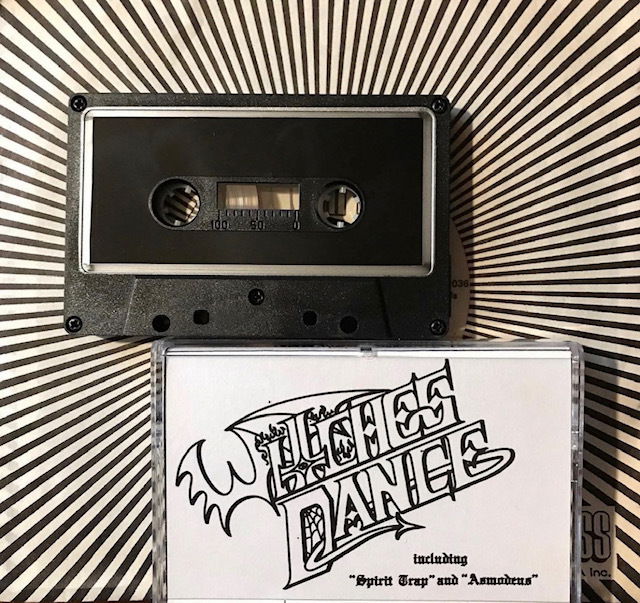 Which attributes, do you think, that a new Doom Metal Band should have in order to gain identity and be unique?
I think a genuine aesthetic and understanding of the genre is important if your trying to go after a certain sound. There's a lot of fake 70s rockers in cosplay writing mediocre riffs. I prefer the demonic psychedelic vibe with a fitting aesthetic.
Do you believe that Digital Platforms help the new Doom Metal Bands? Which, do you think, is the ideal way for a Band to promote its work?
At this point I think the internet/digital platform vs the "old ways" argument is pretty done. It obviously helps get the name out there but with the sheer magnitude of things being released weekly it's hard to stick. It's a double edged sword that cuts different for everyone.
Tell us a few things about the New Underground Metal Scene in New Jersey (Bands, Fanzines, Webzines, Metal Clubs etc.)
New jersey is at a bit of a lull for underground metal at the moment. There are minimal places to play. Things ebb and flow and I'm sure the next wave of younger death freaks will pop up. With death metal more en vogue at the moment I think it opens up a lot of peoples eyes and gets them in the door to go down the hole. I can be a shameless asshole but working with my partners in NVNM there are a handful of insane releases coming up through us and other labels like NWN and invictus for new material from SIEGE COLUMN, ALTAR OF GORE, BLASPHEMATORY, TEMPTERS SACRAMENT, DAMNATION LUST, THE GAUNTLET, and more. Other bands of note are REPLICANT and BLEMISH.
Do you know anything about the Hellenic Metal Scene?
Yes! I worship the old Hellenic bands like VARATHRON, NECROMANTIA, ROTTING CHRIST, CULT OF EIBON, and DEAD CONGREGATION. I hope one day to visit.
Thank you very much for your time & Keep up the good work!
By Steve the Filthy Dog.
WITCHES' DANCE CONTACT:
https://danceofthewitch.bandcamp.com/releases