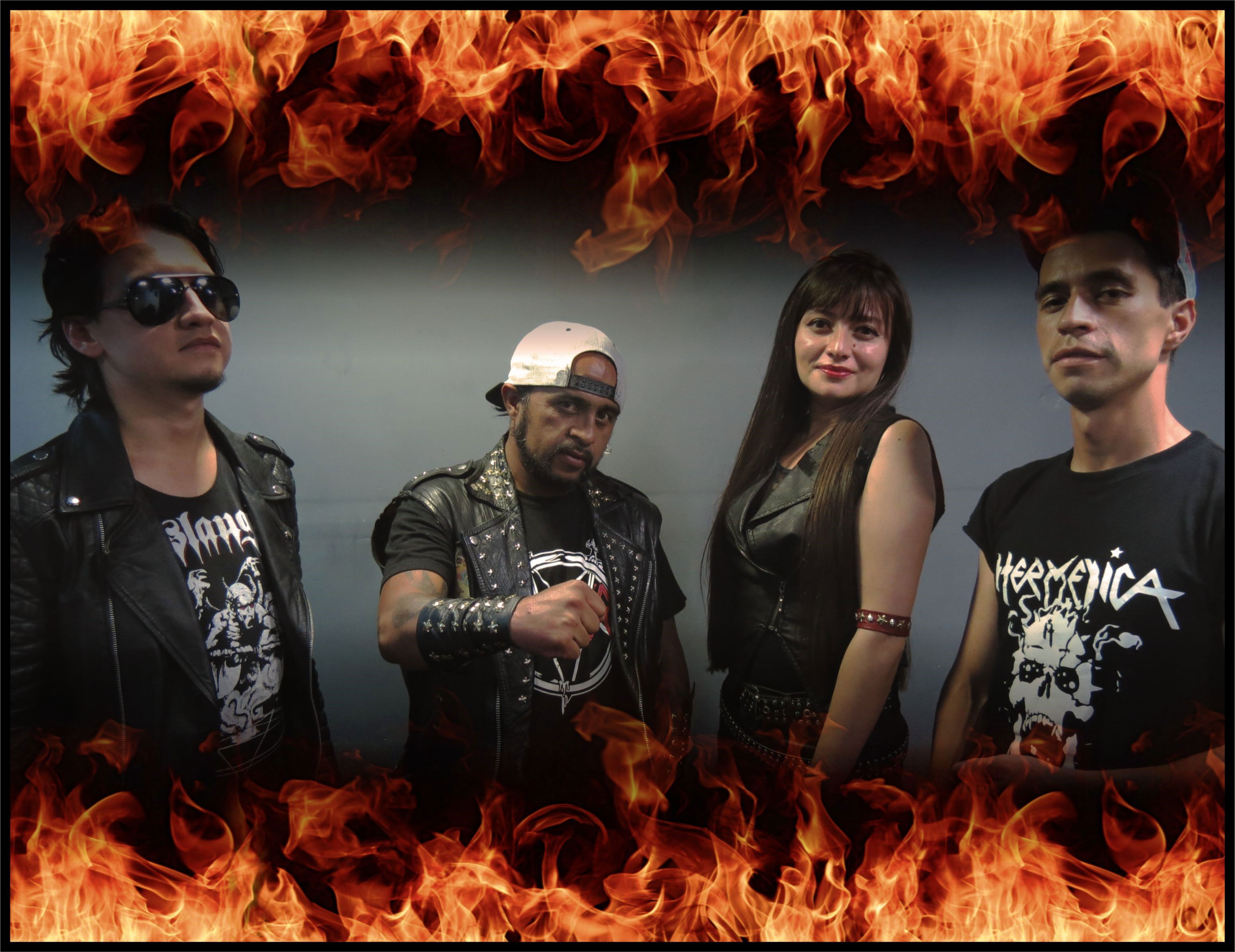 !!!SPEED METAL FROM COLOMBIA!!!
Welcome to the FILTHY DOGS OF METAL webzine.
Tell us a few things about WITCH HUNT (members, start year, etc.).
Witch Hunt is a Colombian Speed Metal band initially active in the 2006-2009 period and currently active since 2016. The current members of the group are: Adriana Lizcano (Bass), Jhonathan Martínez (Drums), Robinson Rincon (Guitars) and Luis Sánchez (Vocals).
You recently released your album "Rock n 'Roll Possession". What are the comments from your audience and the press?
The album has been very well received, we had already released a couple of singles digitally and some expectation had been generated, we were not sure of launching it due to the problem with Covid - 19, however we decided to make an edition Initially in Pro-Tape format which came out on December 31, 2020 and is currently practically sold out, it also gave way to the signing by the Rata Mutante Records label that will carry out the press in CD format which will be available in the coming months. From this, the Dead Center Productions label from Ukraine, who resumed activities this year, contacted us to carry out the digital distribution of the album worldwide.
Label or DIY and why?
As we mentioned previously, we had the opportunity to make the initial version in Pro-tape format of "Rock n´ Roll Possession". This edition was totally self-managed, the tapes were recorded at Audio Duplication Service in Florida USA, it was a very enriching experience and it is viable if you have the contacts and resources to do so, however, a good negotiation with a label brings many advantages at an economic level and allows a greater diffusion and reach, also strengthens the growth of the underground music industry.
Do you prefer vinyl, tape, CD or digital format and why?
All the formats that you mention today are fully current and have a great importance within the underground market, we love Vinyl, it will always have a special magic, however, each format is currently in demand and we consider that it is very important to be able to offer our music in different formats including digital.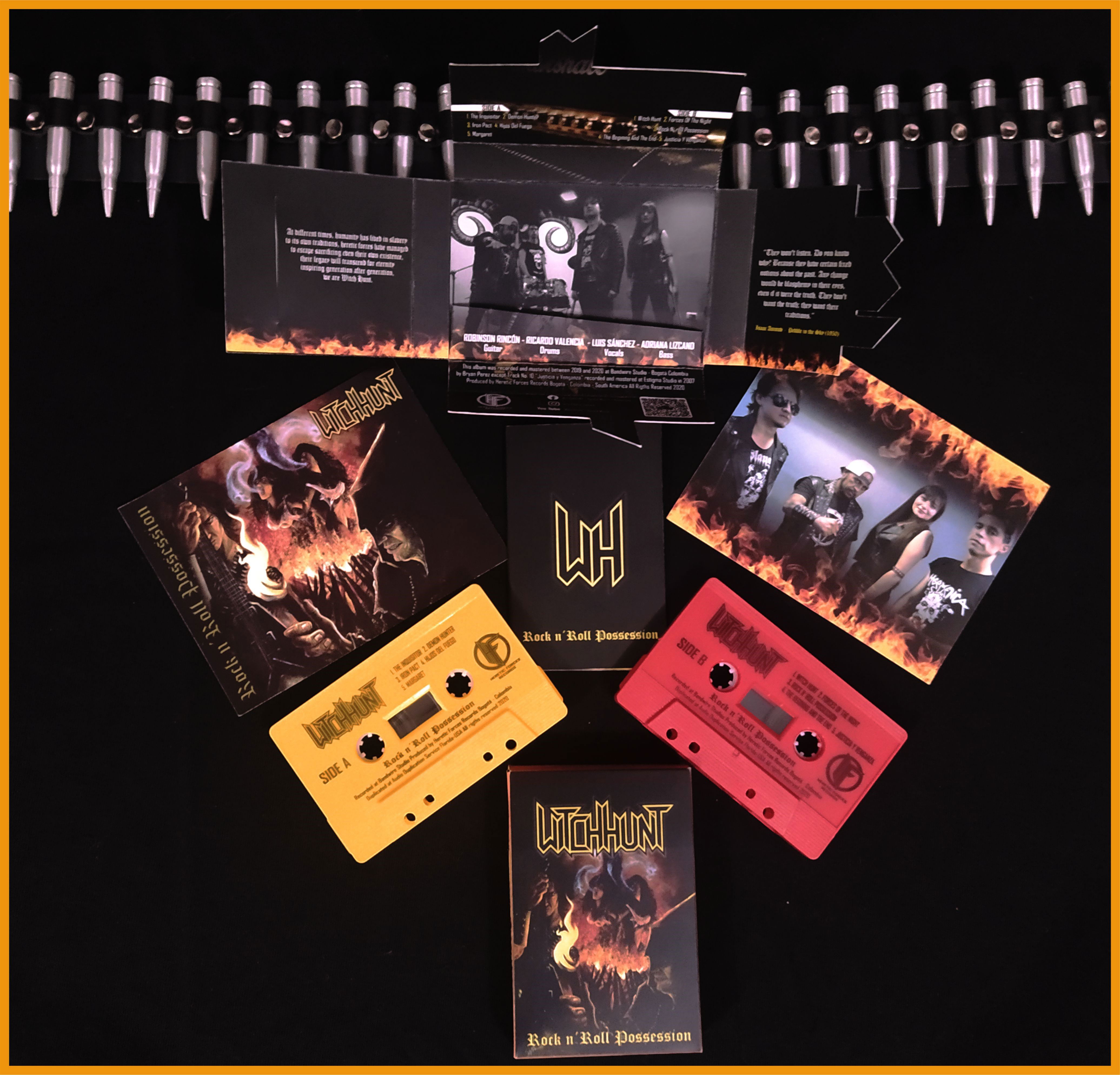 Your musical style is Heavy / Speed Metal. What are your main influences (favorite artists / bands, etc.)
Each of the members of Witch Hunt has different influences ranging from classic Rock 'n Roll to extreme metal, we could mention some bands within the context of the work that Witch Hunt does such as: Judas Priest, Venom, Steeler (DE), Mercyfull Fate, Riot, Iron Angel and even Thrash Metal bands like Onslaught, Slayer (Old), Destruction and Violent Force as well as many NWOBHM groups, in general we are not closed to a specific genre we love Rock n´Roll.
What things do you think a band should sacrifice to be successful? Have you ever sacrificed something in your life for a better future for your band?
When you have to divide your time between work, study, family and the band, you always have to make certain sacrifices, time is often not enough, but it will always be worth it, Rock 'n Roll feeds our spirit and gives us emotions that nothing can replace, sacrifices and constant work will always bring reward.
Describe your ideal live show as a performance band. Have you already experienced it?
Each show that Witch Hunt has is magical and unique, you must always be willing to give your best regardless of the conditions of the show and the public will always feel it, the sound will always be the most important thing, but in addition to this we would like a great show with a totally dedicated public, in which we can complement our musical show with pyrotechnics, a great set of lights and audio visual support, currently you cannot just offer good music, the public always expects to be surprised.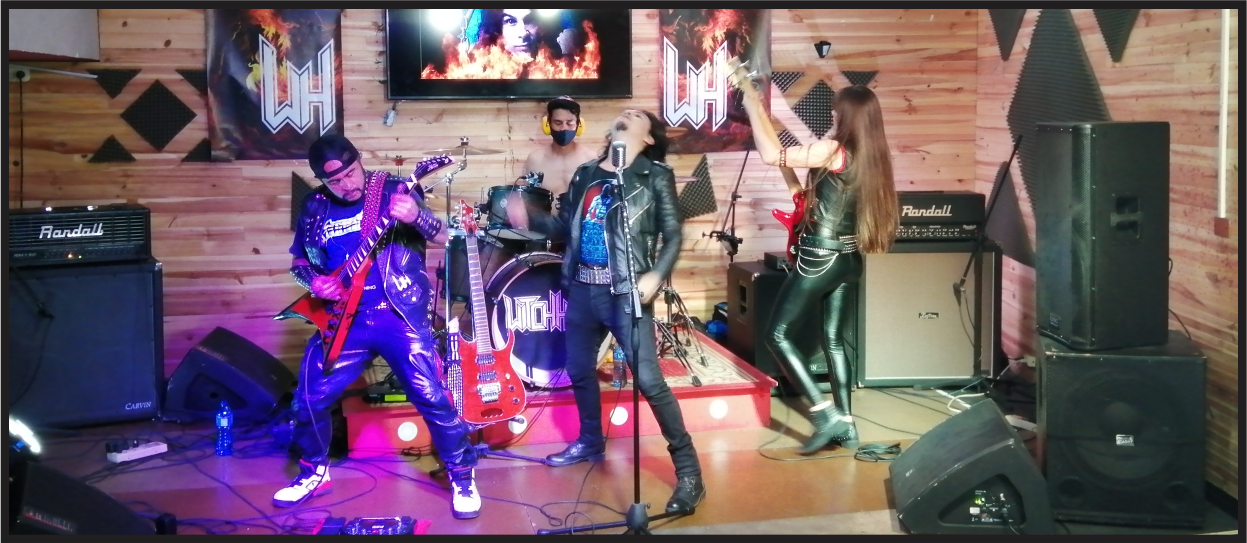 What attributes do you think a new Heavy / Speed Metal Band should have to gain identity and be unique?
The most important thing will always be to do and interpret what you really like and are passionate about, those sounds that transform you, when you take your project really seriously, you do your work with constant dedication and it is established as a priority in the life project of each one of the band members.
Do you think Bandcamp and other digital platforms help the new Heavy Metal bands? What do you think is the ideal way for a band to promote their work?
Digital platforms have become an interesting strategy for the dissemination of music, it allows breaking borders, having a greater reach and allowing those who are interested in knowing your music to access it, we currently consider that all the possibilities of dissemination should be explored of music including the distribution of physical material in different formats.
Tell us some things about the New Underground Metal Scene in Colombia (Bands, Fanzines, Webzines, Metal Clubs, etc.)
Currently Colombia is generating export material as far as Metal Underground is concerned, the scene has matured and consolidated, the list of bands would be quite extensive, however we could mention some new Heavy / Speed Metal bands that have recently surprised with their material such as : Reckless, Adrenaline, Acid Moon, Iron Clad, Leather Witch, Sorceress, Snow Blind among many others. We also have the support of independent media that work continuously for the dissemination and support of national bands such as: Headbager Zone Colombia, Maldito Metal Colombiano, Metal Latino among others.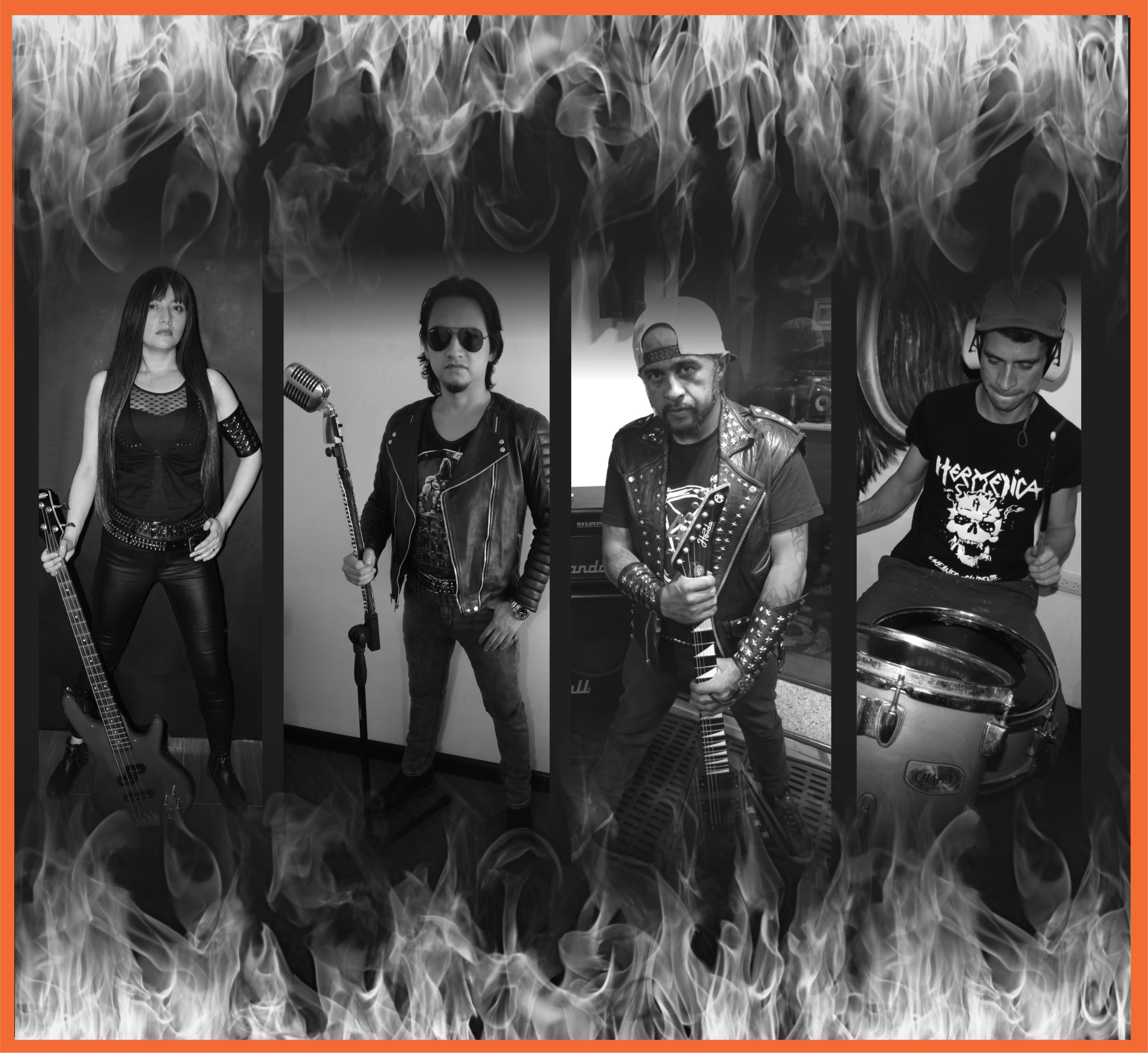 Do you know anything about the Hellenic metal scene?
There is a Hellenic record label that has been present in the Colombian underground scene "Floga Records" has released albums by great Colombian bands such as Masacre and Revenge, as for Hellenic bands we could mention some like Rotting Christ or Spitfire.
What are your future plans?
For 2021 several things are coming, the CD edition of "Rock n´Roll Possession" with the label Rata Mutante Records which is commanded by Mr. Esteban Mejía of the band Revenge, the alliance with the Dead Center Productions label from Ukraine For the digital diffusion of the album worldwide, the official launch show of our album once it is possible to do it, taking into account the current restrictions due to Covid-19, additionally we are working on new compositions and we hope for the end of 2021 or the beginning From 2022 to consolidate a new EP, we also have high expectations of what can come with "Rock n 'Roll Possession" that has already started to generate positive things for Witch Hunt.
Thank you very much for your time and keep up the good work! The closure is yours.
Infinite thanks to Filthy Dogs Of Metal for inviting us to participate in this interview and show interest in the Colombian underground scene, we are all part of this great family of metal worldwide and if we remain united this flame will never fade, greetings to all true followers of the underground sound worldwide, Keep Rocking!
Follow us on our social networks
►Facebook: https://www.facebook.com/witchhunt.force
►IG: https://www.instagram.com/witchhunt_speed
►Youtube:https://www.youtube.com/user/witchunters
https://www.youtube.com/watch?v=X1nTF_sBpDQ - The Inquisitor
https://www.youtube.com/watch?v=OjCYdCm9Zic – Margaret
https://www.youtube.com/watch?v=TUFacbRHWTM – Witch Hunt
https://fb.watch/3_OrOYSZx5 - Pro-tape manufacturing
By Steve the Filthy Dog.