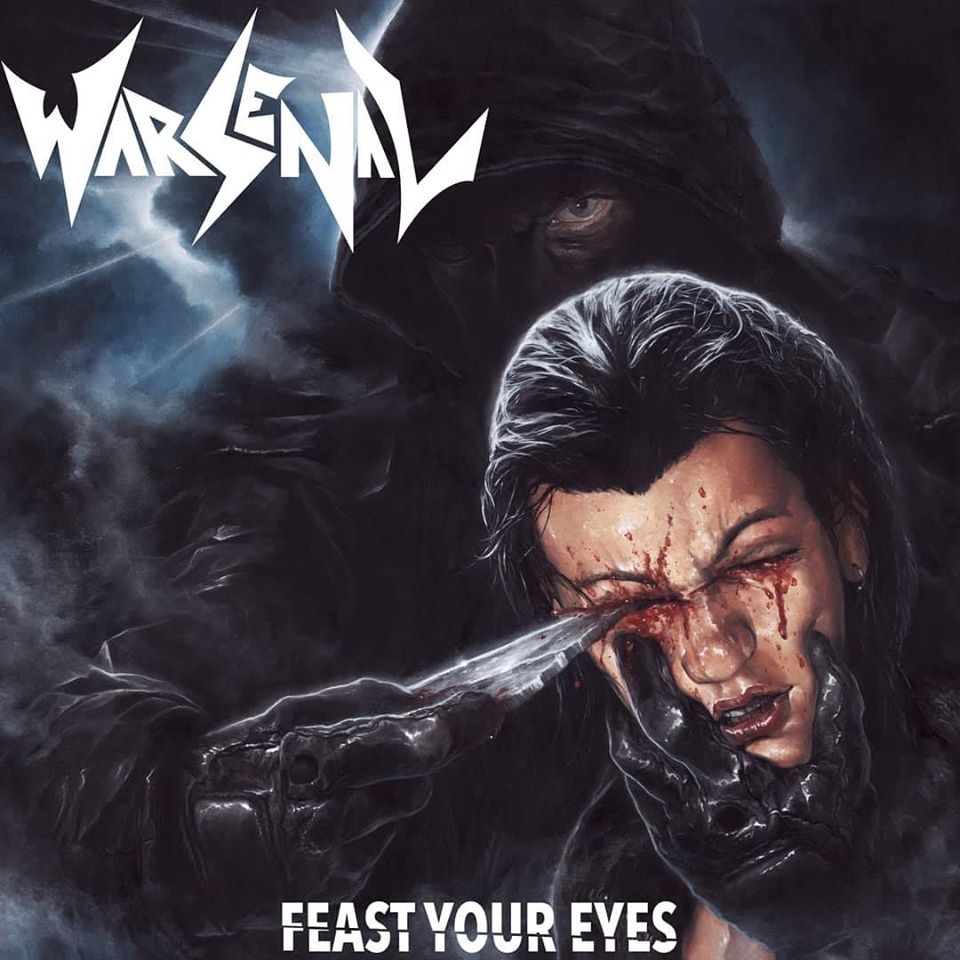 !!!CANADIAN SPEED/THRASH METAL!!!
We had a conversation with Mathieu Rondeau (Guitars / Vocals).Enjoy!
Welcome to the FILTHY DOGS OF METAL Webzine.
1. Tell us a few things about WARSENAL (Members, Starting Year etc).
We are a Speed/Thrash Metal band from Montreal, Canada. We've been around since 2012.
The line-up right now is (me) Mathieu Rondeau on Guitars and Vocals, Vincent Caron on drums and Jeffrey Millaire on bass.

2. You have recently released your new album ''Feast Your Eyes''. What is the Feedback from your audience as well as from the Press?
Feedback from the audience has been unbelievable. The older fans love the new record and we've made a bunch of new fans.
As for the press, the reviews are very polarized. We had some insanely good reviews, some nearly perfect and perfect scores and also a few reviews destroying the album.
So I think it's a really good thing. I guess it means we're doing something different, something original. I'd rather have people love it and some hate it, than people being indifferent towards the album. I guess that's what art is all about.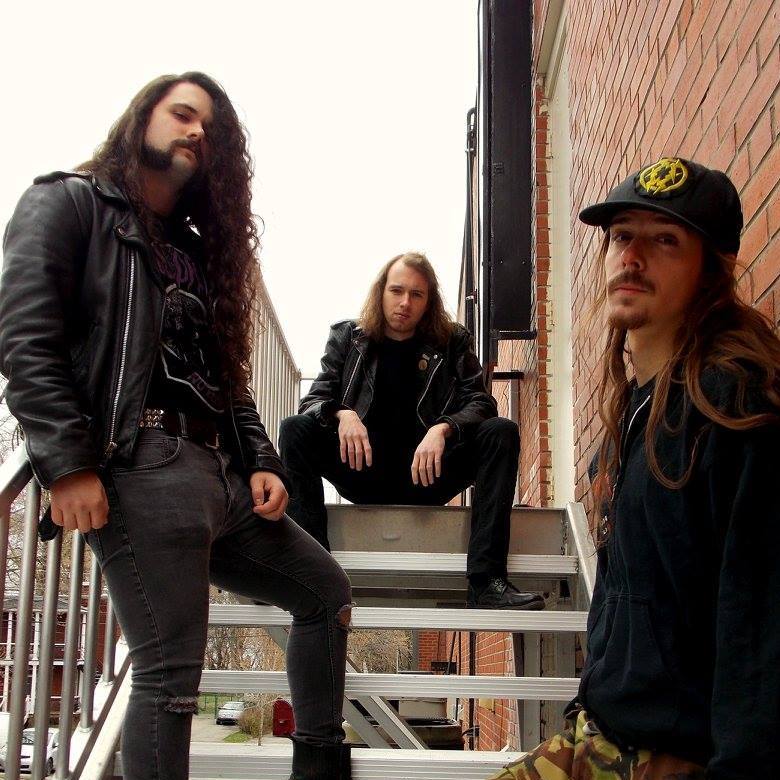 3. Label or DIY and why?
We've released the album through Finnish label Svart Records.
We decided to go with a label, because, even though now with the internet a band can do much stuff on its own, there are a lot of contacts and markets we couldn't have tapped into without Svart.

4. Do you prefer Vinyl, Tape, CD or Digital Format and why is that?
Vinyl. The sound quality is way better and the artwork is so much bigger, it's like holding a painting.
So you get two pieces of art for the price of one.

5. Your music style is Speed/Thrash Metal. Which are your main influences (Favourite Artists / Bands etc.)
We are influenced by different musical styles like Jazz, Blues, Classical Music, Hard Rock, etc., but as for Heavy Metal, bands like
Megadeth, Destruction, Annihilator, Iron Maiden, Voivod, Coroner are a few examples of bands that really make my riffing nerve twitch.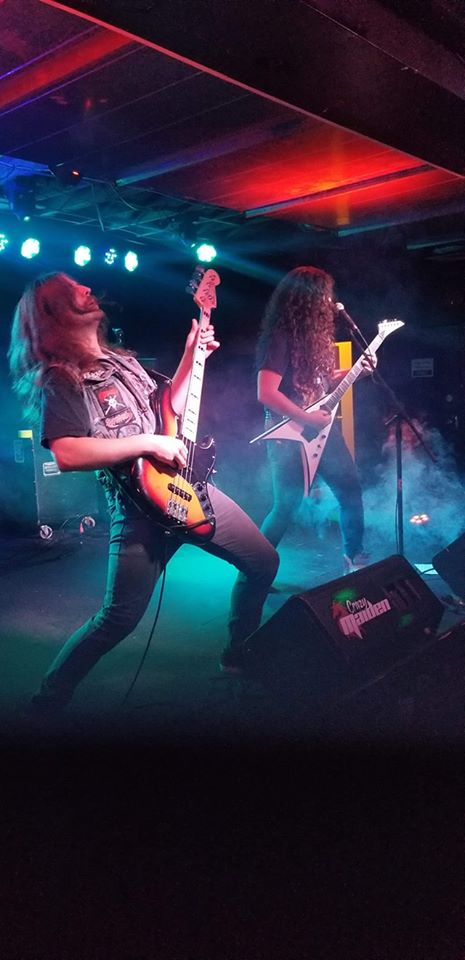 6. Which things, do you think, a Band should sacrifice in order to succeed?
First and foremost, money, followed by time, jobs, family, friends.
Have you ever sacrificed anything in your life for a better future of your Band?
All of the above.

7. Describe your ideal live show as a performance Band. Have you already experienced that?
Either a big open air festival with thousands of people or a smaller club gig packed with hundreds of people going crazy.
We've only experienced the latter one.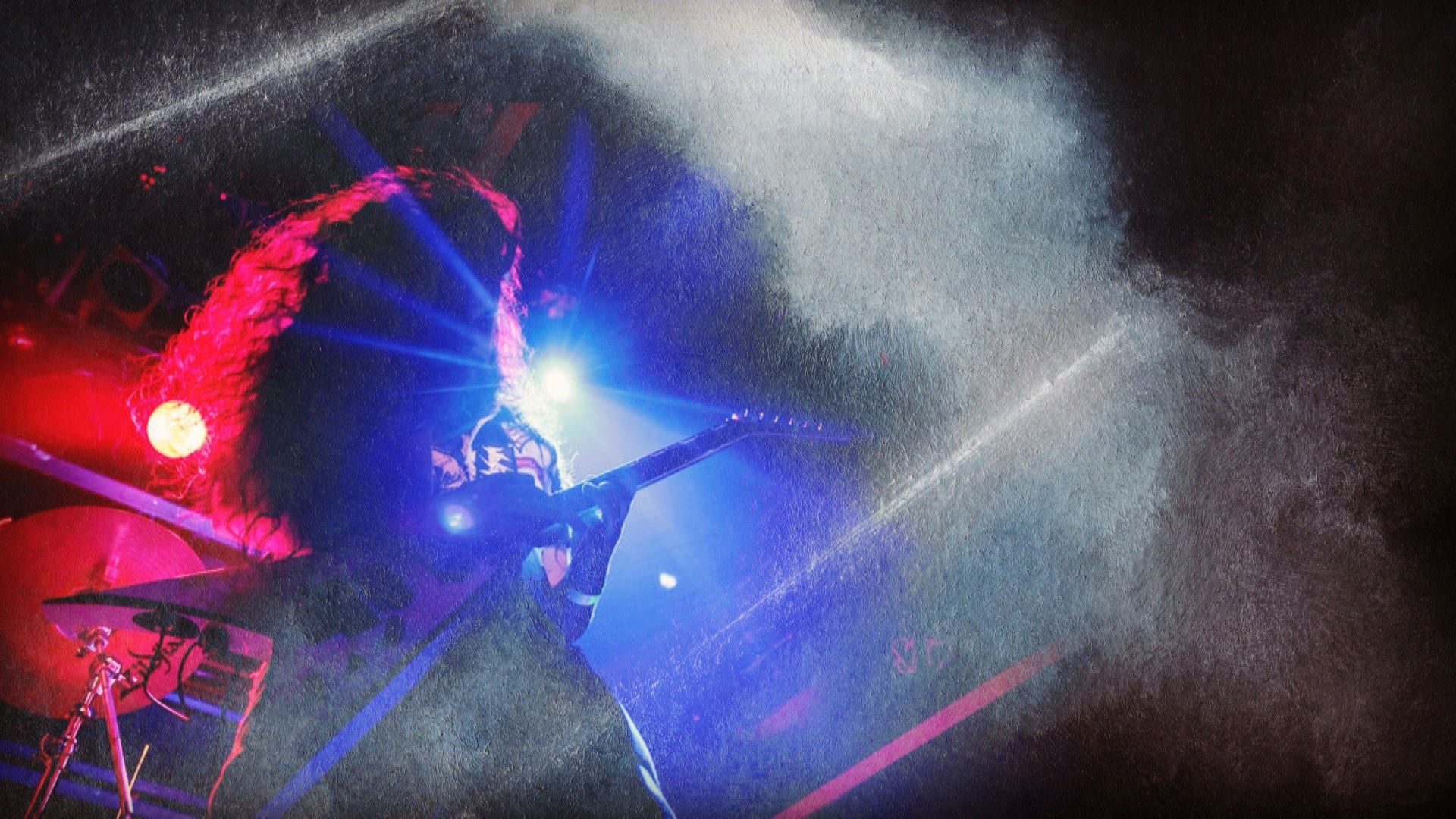 8. Which attributes, do you think, that a new Speed/Thrash Metal Band should have in order to gain identity and be unique?
I think with the quantity of Thrash and Speed Metal bands out there you need to add other musical elements to the mix to make it interesting.
Add a jazzy touch or a bluesy one, a classical or a country one. I don't know, it's up to your own personal taste, but you need to push boundaries in some ways that no one or not many did.

9. Do you believe that Bandcamp and other Digital Platforms help the new Heavy Metal Bands? Which, do you think, is the ideal way for a Band to promote its work?
Yeah, I think it does. It gives metal enthusiasts an easy acces and allows them to discover some new bands they wouldn't have had the chance to without a digital platform.
As an example I've discovered Hellripper through Spotify. One of the best discoveries I have made in a long time!
I think a mix of having a good presence online on social medias and on digital platforms, and physically like on radio or in magazines is the key.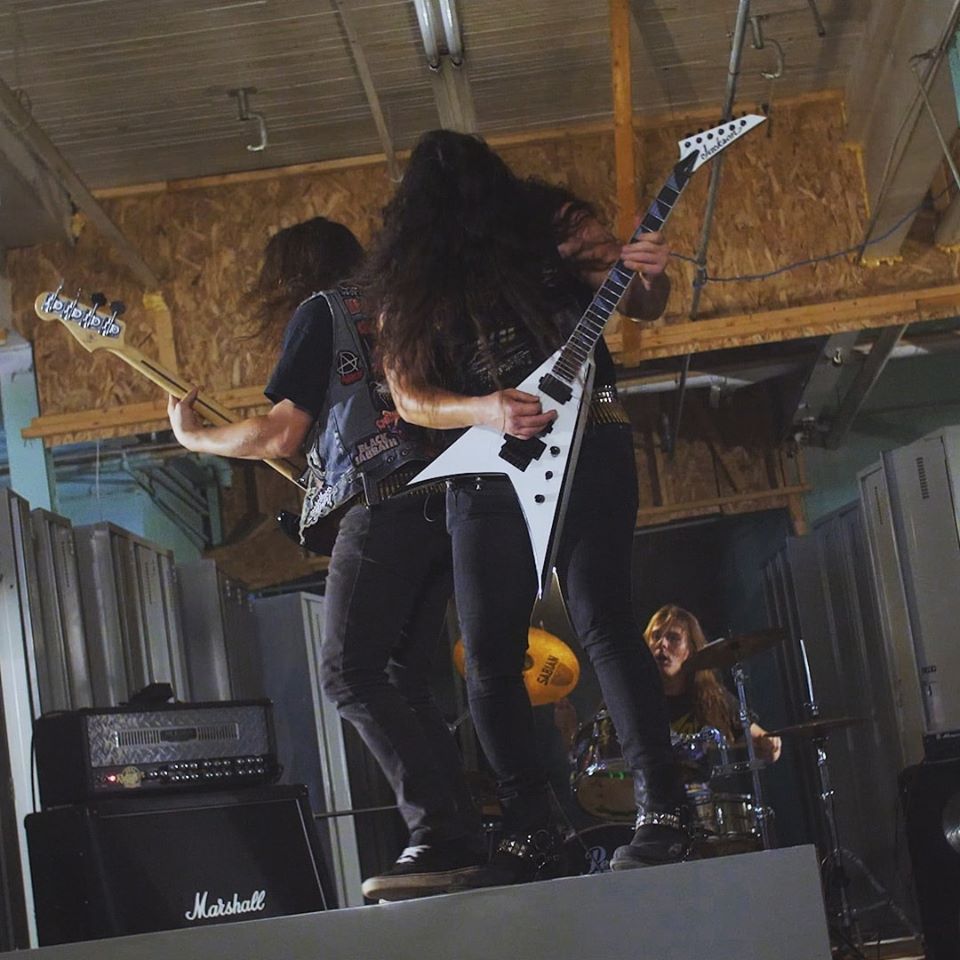 10. Tell us a few things about the New Underground Metal Scene in Canada.
There are a bunch of newer Canadian bands absolutely crushing it right now:
Riot City, Outre-Tombe, Cell, Metalian, Emblem, Blackrat, Tomb Mold, to name just a few. It's a scene really worth checking especially for it's quality and variety.

11. Do you know anything about the Hellenic Metal Scene?
Yes I know a few bands: Suicidal Angels, Bio-Cancer, Exarsis. All killer bands. I should really take a moment to dig more into the scene.

12. What are your future plans?
We want to tour Europe, while finishing album number 3 which is already well underway.

13. Thank you very much for your time & Keep up the good work! The closure is yours
Thank you very much and keep on riffing!
By Steve the Filthy Dog.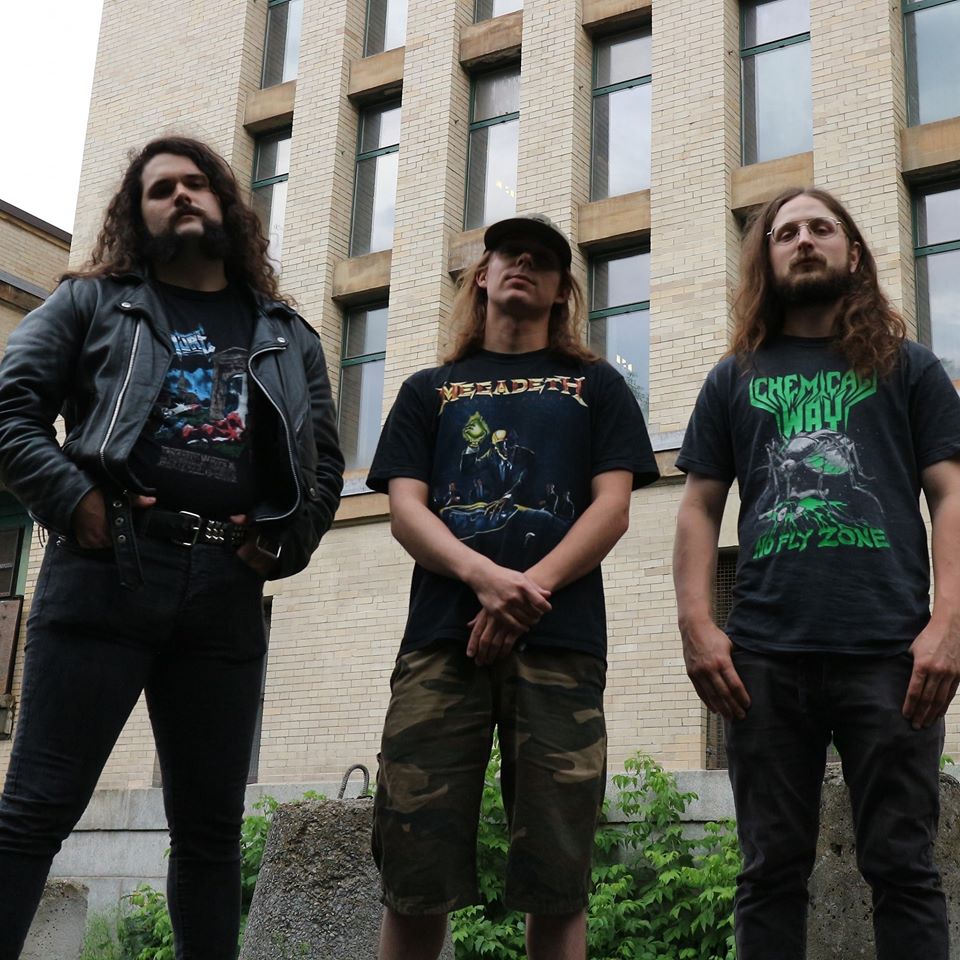 WARSENAL CONTACT:
https://www.facebook.com/WarsenalOfficial/