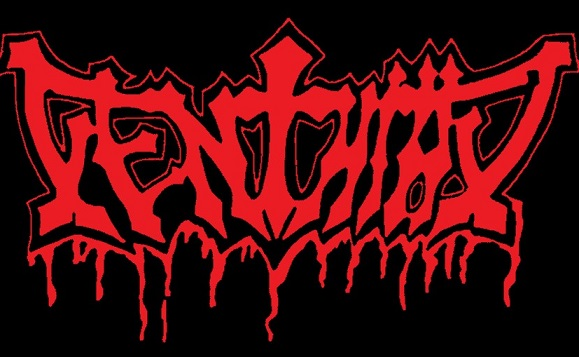 !!!THRASH METAL FROM SWEDEN!!!
We had a conversation with Wendy (Bass). Enjoy!
Welcome to the FILTHY DOGS OF METAL Webzine.
Tell us a few things about VENTHIAX (Members, Starting Year etc).
Venthiax is an old school thrash metal-trio from Huskvarna, Sweden which was formed in early 2021. Me and Leo actually had a vision of us forming a band for a few years before Venthiax, but we had some struggles with finding a drummer in our small city. But in 2021 it turned out that I almost lived neighbor with the drummer of our dreams. And that became the birth of Venthiax!
In 2022 you released your demo ''Demon Attack''. What was the feedback from your audience as well as from the press?
We were very satisfied with the feedback that we received. We have only heard positive feedback, and we were a bit surprised that so many people, from all over Europe liked our music and wanted to support us! All of our friends were supportive of ''Demon Attack'' and the tape eventually sold out pretty fast. Our song ''Exorcism of the Damned'' also ended up on a Swedish underground compilation-CD and this gave us even more recognition of course. This compilation-disc was later mentioned in Sweden Rock Magazine and in one of the biggest ''journalistic-magazines'' in Sweden, which we are proud of.
Label or DIY and why?
There is a charm with releasing our demos by ourselves, since that brings a closer connection to the audience. But not only that, it is also very fun to draw your own logo and artwork and do the work by yourself at home. It is always a challenge to find enough cassettes these days, but as long as we keep the old school spirit true, it is always worth it! But in the future, we hope to collaborate with a label of course.
Do you prefer Vinyl, Tape, CD or Digital Format and why is that?
There is always advantages with digital formats, however it lacks the true passion of supporting the band in our opinion. Therefore, we have focused on mainly only releasing on cassettes and CDs. But the interest in supporting us kept us wanting to spread our music even more, so, we decided to upload the demos to YouTube. So, to answer the question, we all prefer vinyl because of the sound and cassettes because of the feeling.
Your music style is Thrash Metal. Which are your main influences (Favourite Artists / Bands etc.)
We have some musical differences of course but I think that we all can agree on bands like Antichrist (Swe), Sodom and Nifelheim are some of our main influences. Me (Wendy) prefer bands like Sarcofago, Venom and Sodom as influences when writing music. Emils favorite bands are Venom, Sodom, Bathory and Celtic Frost, when it comes to the genre of thrash. Leos main influences when it comes to guitar are Insane (Swe), Commando (Swe), Antichrist (Swe) and Mystik (Swe).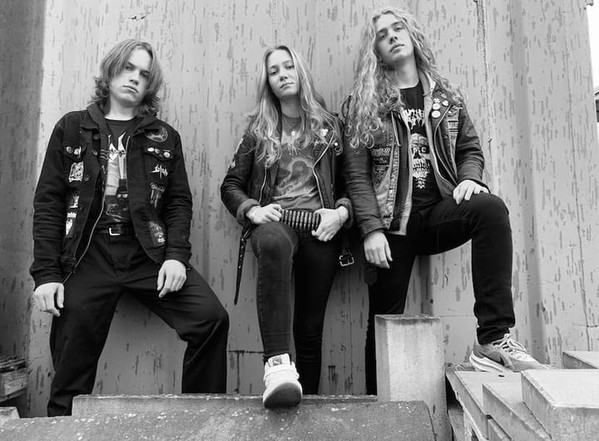 Which things do you think a Band should sacrifice in order to succeed? Have you ever sacrificed anything in your life for a better future for your Band?
As Venthiax, we cannot come up with anything that we have had to sacrifice for this. The spirit of us wanting to play, and the dedication is what keeps us going. The only thing I can come up with is that everyone in the band needs to sacrifice some of their time of course, because if you want to get somewhere it is essential to practice together regularly.
Describe your ideal live show as a performance Band. Have you already experienced that?
We have played once before, together with our friends from Alligator (heavy rock from Stockholm). So, as you might understand we have not already experienced our ideal live show. I think I speak for us all when I say that the dream of course is a big wild crowd at a great venue. To open for a ''respected'' band would be the ideal show for us.
Which attributes, do you think, that a new Thrash Heavy Metal Band should have in order to gain identity and be unique?
We believe that we have some attributes that differs many bands. Such as a female bass player, and a drummer doing vocals. And that we are a trio of course! We are proud over these attributes, but when it comes to us listening to other bands, it is not something we put much thoughts in to. It is the music that counts and as long as it is old school thrash, we like it.
Do you believe that Digital Platforms help the new Thrash Metal Bands? Which, do you think, is the ideal way for a Band to promote its work?
For sure! It is the new way of sharing music, compared to the fanzines who did it mostly back in the days. We will always prefer fanzines, the old school way, but we are grateful for that digital platforms exist and that it makes it easier for people to access a bands work. But for us, the ideal way of listening to music and getting recognition of bands is the analog way.
Tell us a few things about the New Underground Metal Scene in Sweden (Bands, Fanzines, Webzines, Metal Clubs etc.)
We do have a scene here, but not as big as non-swedes might think. In Gothenburg and Stockholm, there are quite a few gigs happening from time to time, which is highly appreciated. We often travel to The Abyss Bar, a great place in Gothenburg which we are delighted to visit every time. In my opinion, there has formed a lot of younger thrash metal bands these past years, which is a good development here in Sweden since there is a lack of thrash. To mention a few: Sarcator, Eternal Evil, Hostilia and Maniak. I have released ''Black Pages'' an underground thrash fanzine since 2019. And since then, at least 2 more Swedish fanzines have been born. It exists some Swedish active fanzines and I think we should appreciate it.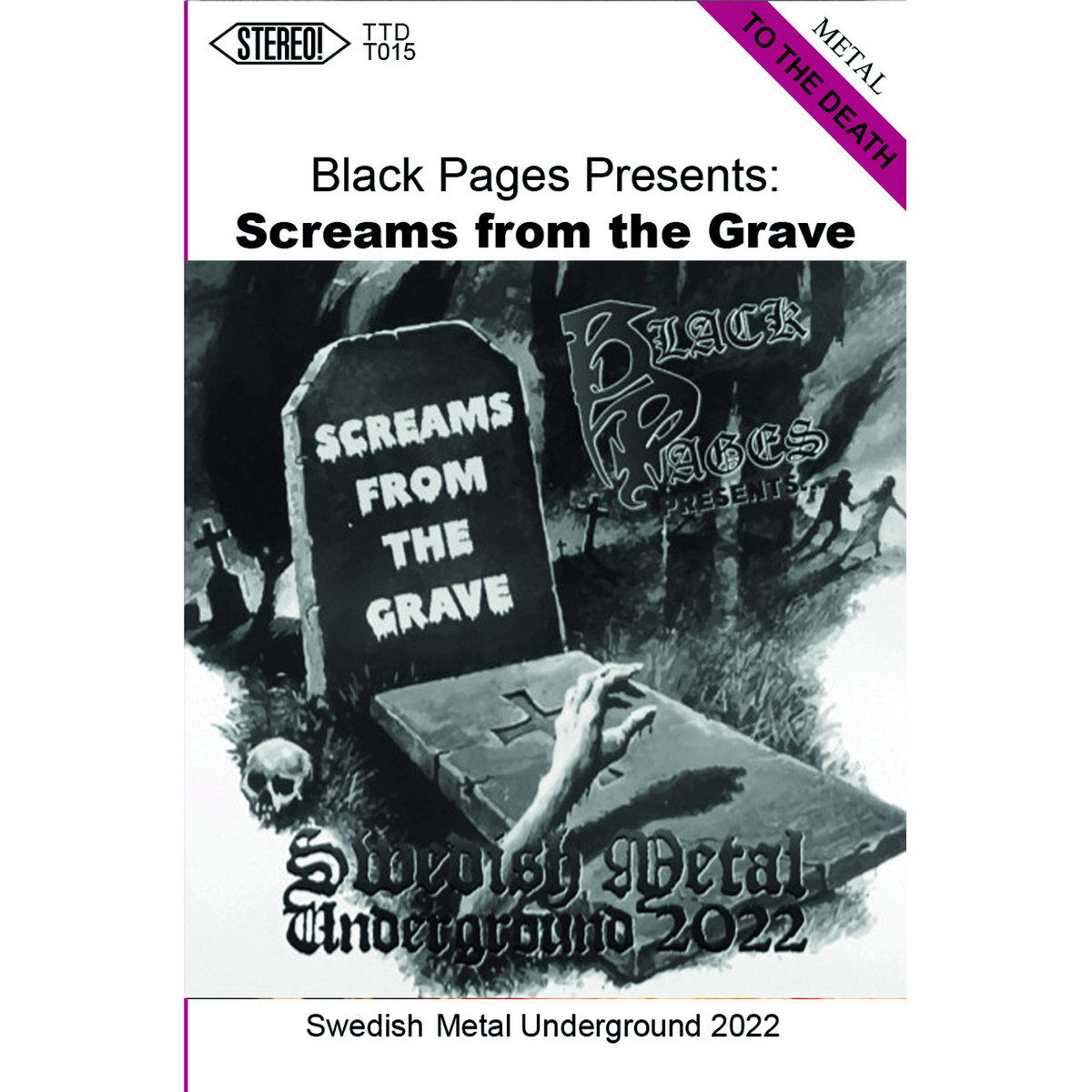 Do you know anything about the Hellenic Metal Scene?
No, this is not a scene we are very familiar with, but we would of course like to know more about it!
The last 3 years worldwide we have faced many dark, strange & new situations with our everyday life (covid, lock-down etc.) Did all of this affect you positively or negatively?
Since Venthiax formed in the end of the lock-downs we have not been affected by these worldwide situations. We rather look positively forwards to the future, and we don't dwell on the past!
What are your future plans?
The future seems bright for Venthiax. We have an upcoming gig in our hometown this spring, and we are finally able to release our first EP very soon. We are also looking for more shows and I think this will be the first year where we get the chance to play more live. So, we are looking forward to see what comes next!
Thank you very much for your time & Keep up the good work! The closure is yours.
Thanks to you aswell! We are glad to have reached Greece, and we hope to see you soon…
By Steve the Filthy Dog.
VENTHIAX CONTACT:
https://www.facebook.com/profile.php?id=100090480222392
https://www.instagram.com/venthiax/