!!!ARGENTINIAN THRASH METAL!!!

We had a conversation with VAPULEADOR.Enjoy!
Welcome to the FILTHY DOGS OF METAL Webzine.
1. Tell us a few things about VAPULEADOR (Members, Starting Year etc).
Hi to everyone! Vapuleador was formed in 2007 in the provinces of Corrientes and Chaco, located in the northeast region of Argentina, by Mauro Sanchez (vocals), Matνas Guillνn (bass), Fabiαn Giana (drums) and Rodolfo Aguirre (guitar) with the intention of unleashing the wrath of Thrash Metal in the area. We recorded 2 demos "Thrash o muerte" (2008) and "Sentenciado al mosh" (2009). Then we recorded our first full lenght "Aniquilaciσn Masiva" (2011). A year later (2012) we release our second album "Animales del caos". and after several lineup changes we release our third album "Violencia Ortodoxa" (2018).Current lineup: Mauro Sanchez (vocals), Marcelo Sivestri (drums), Fabiαn Alderete (bass), Mariano Ybarra (guitar) and Rodolfo Aguirre (guitar)
2.Your last work was the album ''Violencia Ortodoxa''. Have you prepared anything new since then?
Yes, we΄ve been working on the songs for the succesor of Violencia Ortodoxa. We already have 7 songs.We hope to start recording the new album when Covid is done and things start to normalize again.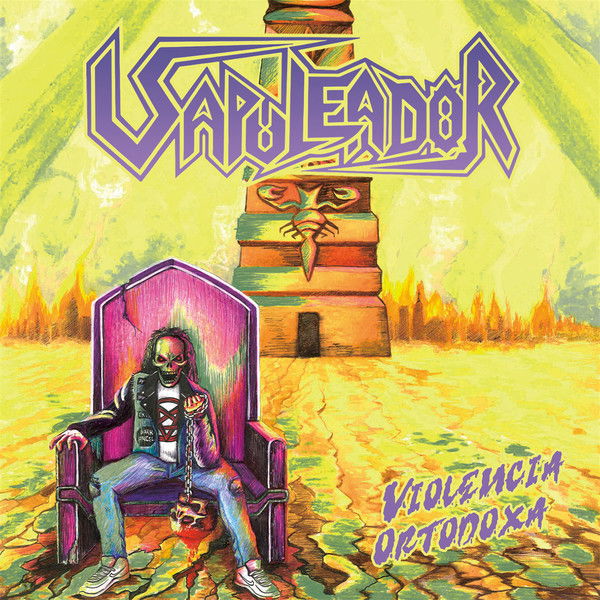 3. Label or DIY and why?
I΄d say both. You can do it all on your own, record, produce and distribute your music. But if you have a label to support you, it will be easier to reach out Metalheads all around the globe.In the past we did it all by ourselves, then we had the chance to work with Hellraiser Producciones (Paraguay), Locura General Records and Metal Squad Records (Argentina). Now we are lucky to work with Awakening Records from China. They reissued our 3 albums and make a great job distributing the CDs for many countries.
4. Do you prefer Vinyl, Tape, CD or Digital Format and why is that?
I'm a big fan of physical format and I try to buy material every time I can. Usually CDs and tapes. I enjoy a lot more reading the lyrics from the booklet, watch the photos, credits, etc. Collecting Heavy Metal records is great! And at the same time you support the bands.
5. Your music style is Thrash Metal. Which are your main influences (Favourite Artists / Bands etc.)
Our main inspiration comes from the 80's Thrash. The violence of bands like Dark Angel, early Slayer, Sodom, Exodus, early Metallica, Demolition Hammer, Destruction and Exumer inspired us to start playing. But also we have a big influence of Hardcore/Punk/Crossover bands like Ratos de Porao, Discharge, Broken Bones, The Accused, etc. We listen a lot of music, we love the NWOBHM, old school Death Metal, Grindcore... All kind of noisy stuff.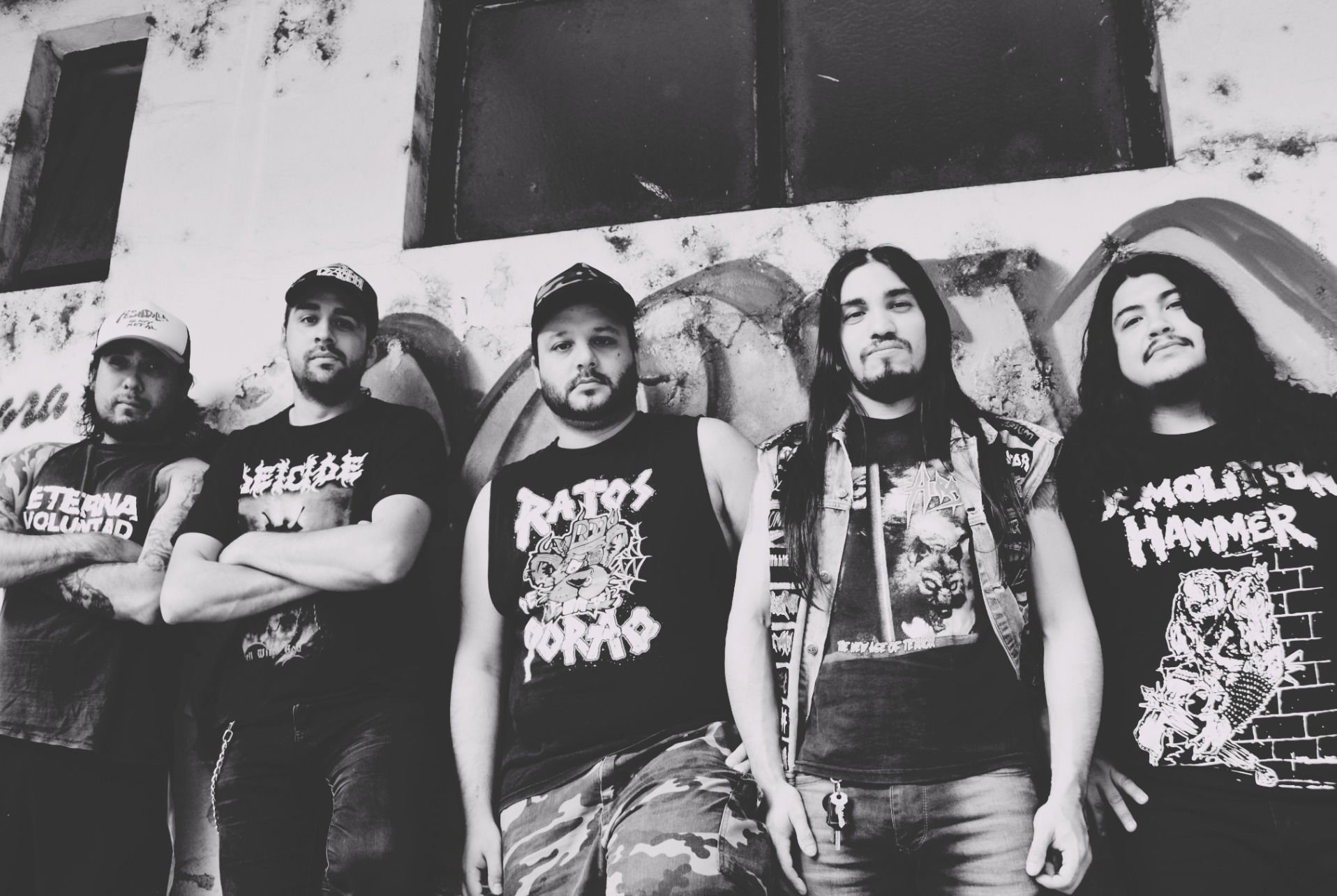 6. Which things, do you think, a Band should sacrifice in order to succeed? Have you ever sacrificed anything in your life for a better future of your Band?
Always you got to sacrifice something. Time with your family, friends, relationships, money, jobs. But this is the way we choose and we have no regrets.Personally I sacrificed a lot of time and money on this band, but every second and every penny has been worthy.
7. Describe your ideal live show as a performance Band. Have you already experienced that?
Small venue, insane crowd, mosh, circle pits, stage dive and of course a lot of beer. Being face to face to the audience, so you can feel the energy and together be part of a total madness.That's the key to an ideal show. We have many and those were amazing.
8. Which attributes, do you think, that a new Thrash Metal Band should have in order to gain identity and be unique?
Attitude and compromise. The most important thing is that you believe in your music. Don't try to be anyone else.Be honest to yourself, stick to your roots and never forget where you came from. Just play as fast and aggressive as you can!When you'll be on the stage, show the audience that this is what you want and what you fight for!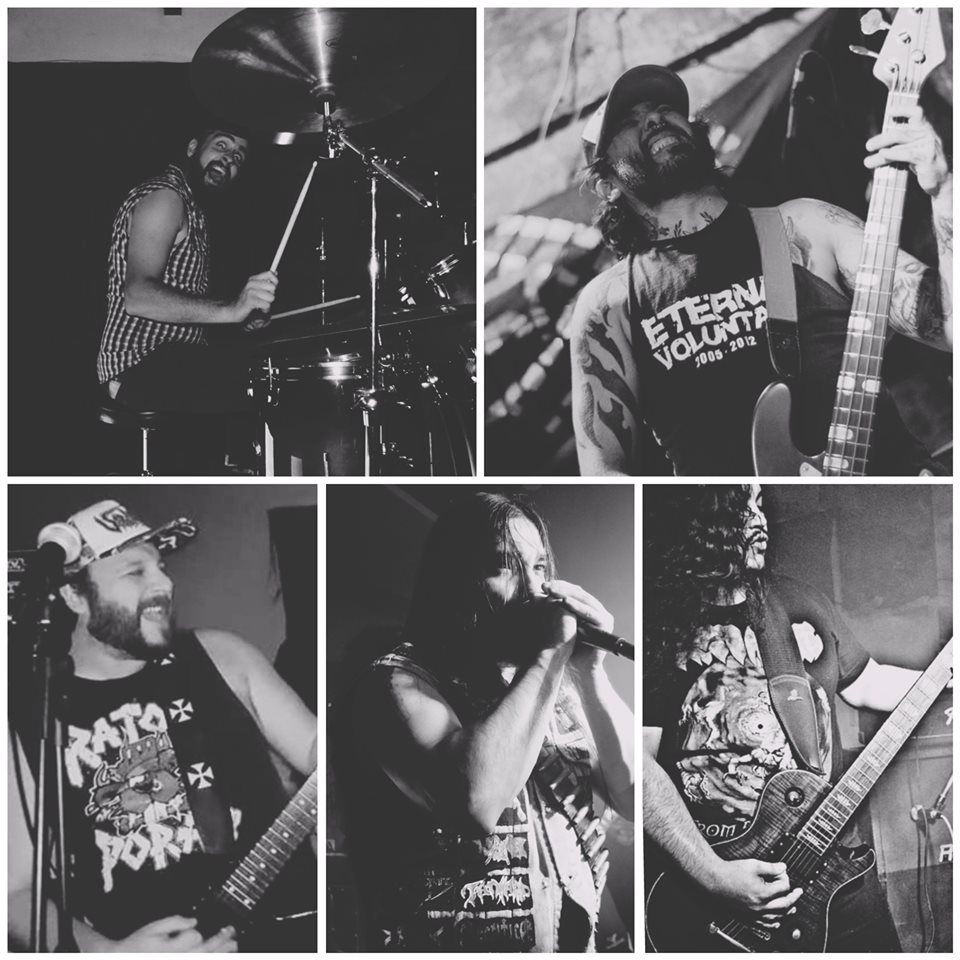 9. Do you believe that Bandcamp and other Digital Platforms help the new Metal Bands? Which, do you think, is the ideal way for a Band to promote its work?
Of course, in this days you can't find bands from every corner of the planet with one click. Bandcamp, Deezer, Spotify and Youtube are very useful platforms to discover a lot of music. For us the best way to promote our music are live shows. Touring all we can within our possibilities and selling our merch in concerts.
10. Tell us a few things about the New Underground Metal Scene in Argentina (Bands, Fanzines, Webzines, Metal Clubs etc.)
Now in Argentina there are too many good bands, you can find Heavy Metal, Speed, Thrash, Death, Black. All kind of Metal all over the country. I recommend bands like Najash, Speed Onslaught, Grito Clandestino, Metaluria, Sent to Destroy, Velocidad 22, Steelballs, Tungsteno, Metalurgica, Carneross, Memento Mori among others.There are very few Metal clubs in our city, and I think the pandemic get everything worst. But we will try to move on and get over this terrible situation.And if you want good information, reviews and interviews I recommend the "Enterrado vivo fanzine", "Naftalina Fanzine" and the "Metalica Fanzine". You can find everything about the Argentinian scene and more. Also local radio shows: Lobizσn, Tierras Oscuras and Invasiσn de Reptiles are always supporting the local bands in our city.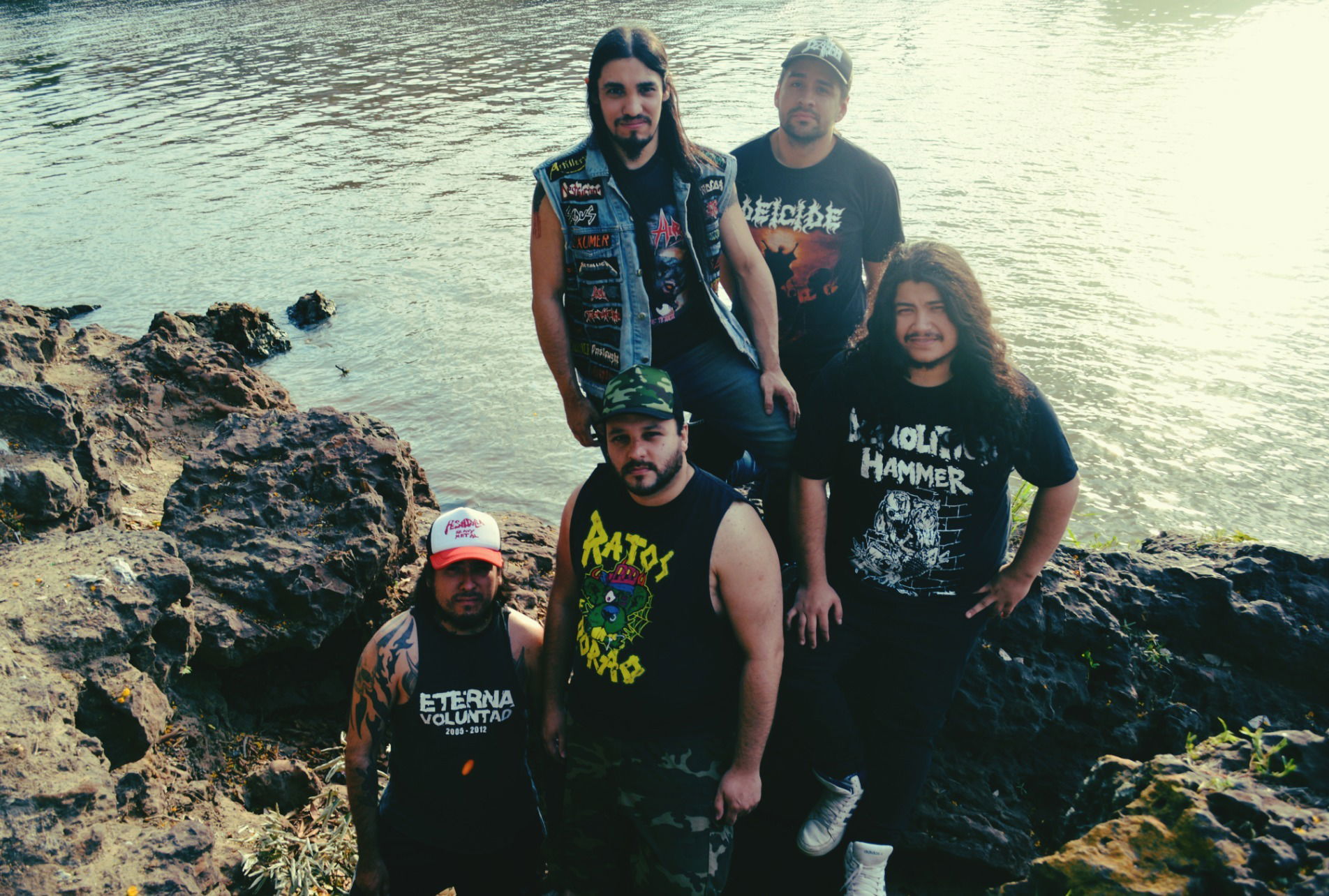 11. Do you know anything about the Hellenic Metal Scene?
I really like an 80's band called Danger Cross, it reminds me of early Kreator, awesome stuff... Suicidal Angels and Rotting Christ are best known too. Also a few years ago there was a Greek band in Argentina called Metalmorfosis, Heavy/Speed Metal. I think the lead singer was living here for awhile.
12. What are your future plans?
We are working on the songs for the fourth album, and we expect to get into the studio by the end of the year.We hope that the situation gets better and we can get back to our normal lives soon, and do live shows once again.
13. Thank you very much for your time & Keep up the good work! The closure is yours.
Thank you, brother for let us being part of your webzine. It's and honour for us. We wish you all the best. And For all the metal maniacs reading this, stay safe and never give up, together we are strong!
By Steve the Filthy Dog.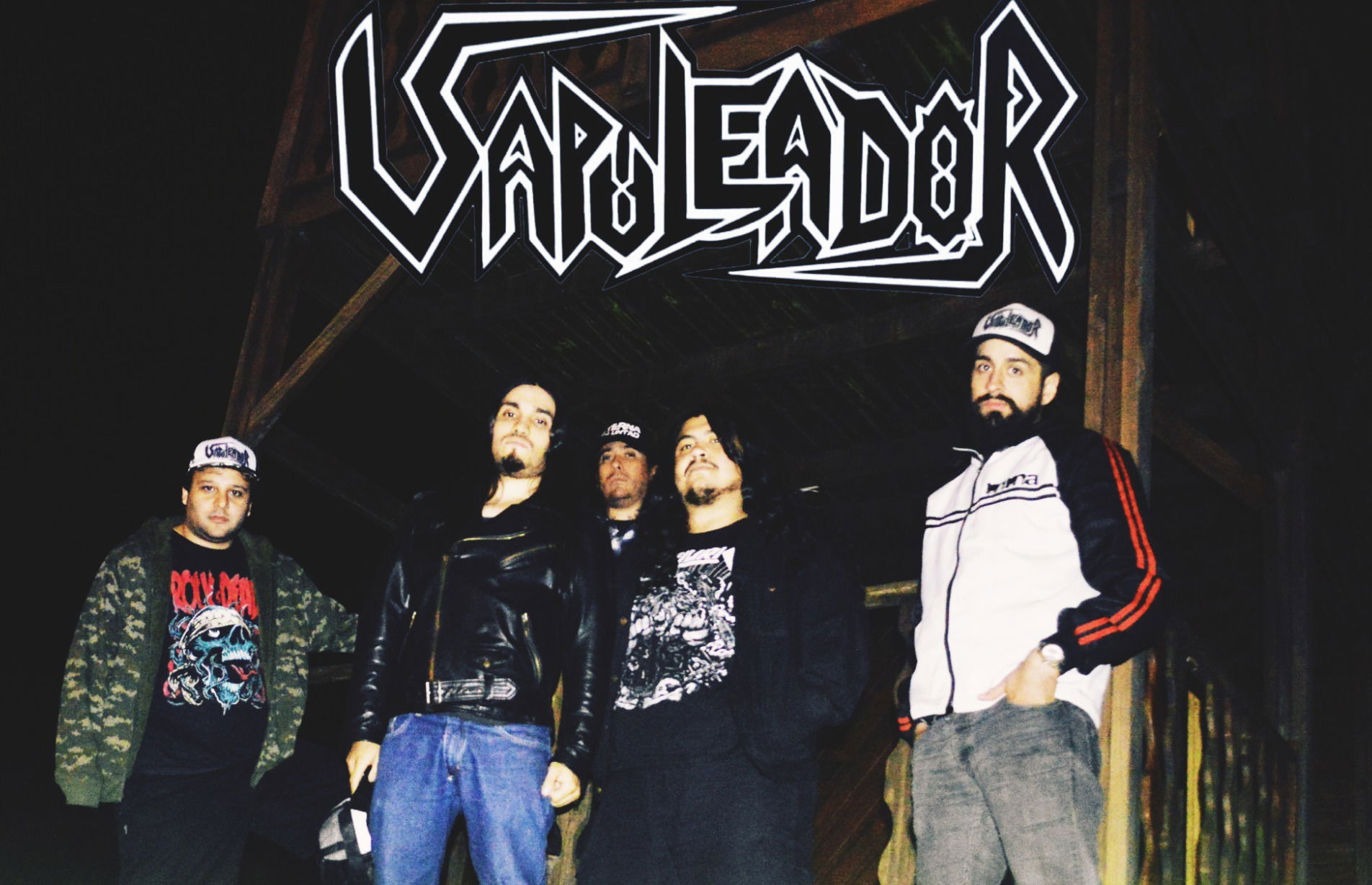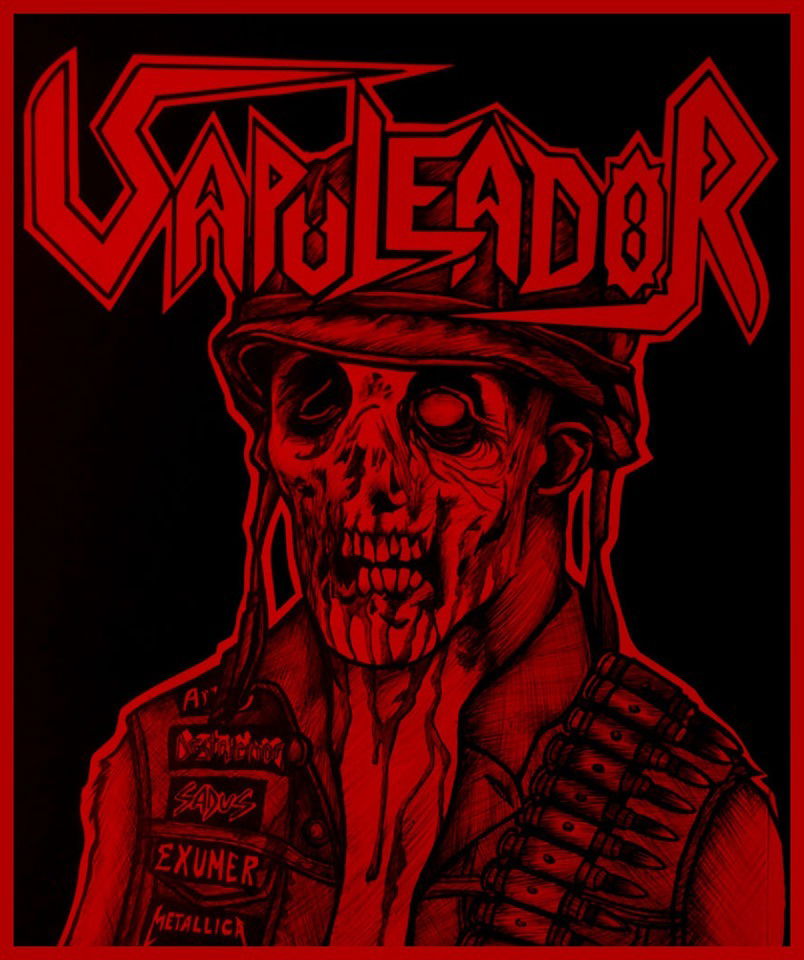 VAPULEADOR CONTACT:
https://www.facebook.com/VapuleadorThrash