!!!SPEED METAL FROM CANADA!!!
We had a conversation with Phil T. Lung (Vocals). Enjoy!
Welcome to the FILTHY DOGS OF METAL Webzine.
1. Tell us a few things about ULTRA RAPTOR (Members, Starting Year etc).
We are Ultra Raptor, old-school Heavy/Speed Metal band based in Quebec City, Canada. Criss Raptor started jamming casually with Rick Wild on drums and Steve Force on rhythm guitar around 2015 and it and stayed that way for some time. Around mid 2017, I (Phil T. Lung) joined the band as a vocalist and that's where Ultra Raptor really took shape as a band. We recorded the 5 song EP with this line-up (both guitarists sharing the bass parts) and then we asked Dick Van Heuss to join us for the Bass player position as soon as we started to have gig opportunities (like opening for UDO). Then came a time when Steve Force and Rick Wild didn't have enough time to give to the band anymore, because their other main project (Outre-Tombe) started really going on. So Phil and Criss parted ways amicably with Rick and Steve, we asked Tony and Nick to join, and here we are now.
2. Your last work was the EP ''Ultra Raptor''. Have you prepared anything new since then?
Yes we have! We are currently working on our first full-length album. At this point we have around 7 new songs ready to record, plus 3-4 other compositions to work on, for a total of 11 songs to choose from and in the end possibly make a solid 9 or 10 song tracklist. We really hope to release this before the end of 2020, so stay tuned!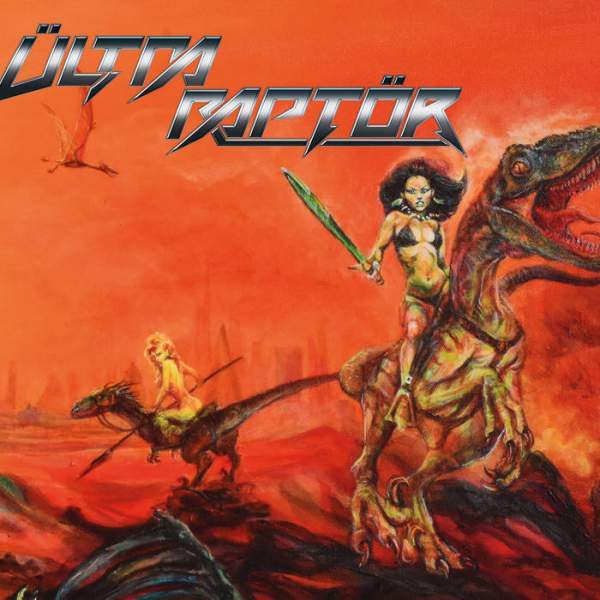 3. Label or DIY and why?
In our case it has been DIY since the beginning and it served us pretty well at this point. But when it comes to a certain level of marketing/type of release, like wanting your album to be on vinyl, wanting international exposure, etc... That's the kind of things where a good label could bring a band to the next level.Also taking care of merchandise shipping and handling is a lot of work. Having a label is definitely not as mandatory as it used to be when you're a band starting out.Just make the music happen, put it out there on internet and see how it goes after that...
4. Do you prefer Vinyl, Tape, CD or Digital Format and why is that?
I'm a big "physical media" type of guy, I grew up with parents who loved music and was exposed to these three formats all my life (Vinyl, CD, Tape). I want to say every format have their pros and cons, digital or physical, but one thing I don't like about Digital is how it pulls down the concept of an "album" as a format.Of course you can listen to a whole album on spotify, but it doesn't encourages you to do it as much as listening some dude's playlist on shuffle. When you put the stylus down on a record and have to sit through the whole thing, it might bring your attention to some song or some melody you wouldn't have heard if you just skipped the song after a little 5 seconds you didn't like. Metal bands in general have always been "album bands" way more than "hit single bands". Sometimes it's not always about how YOU want to hear it, it's also how the artist intended you to hear it and in what order.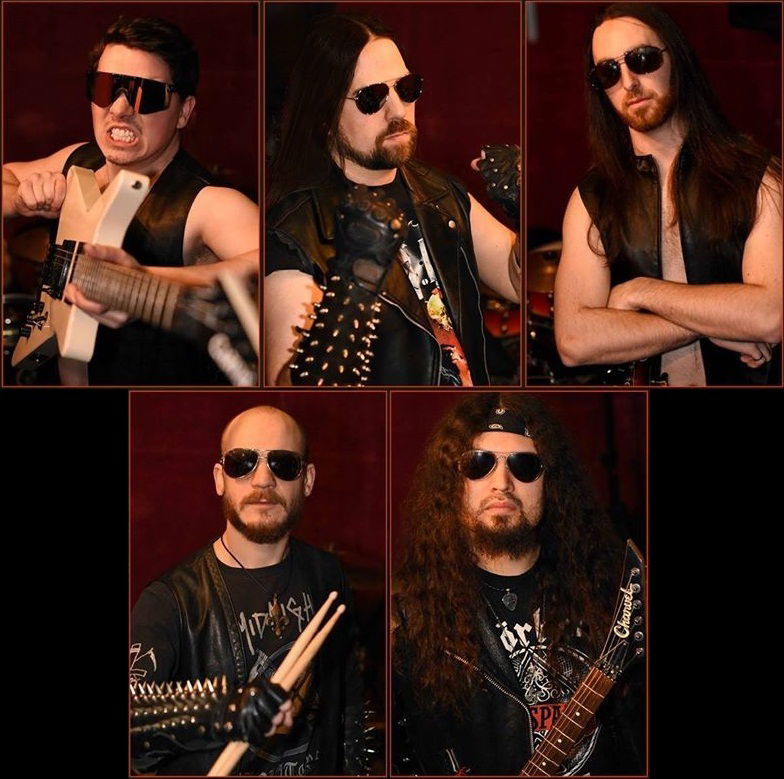 5. Your music style is Speed Metal. Which are your main influences (Favourite Artists / Bands etc.)
For a start I'm a big Running Wild fan, Criss Raptor is a big Savatage and W.A.S.P. fan... Basically the whole 80's German Metal scene and USPM scene are probably our main influences. Back when Power Metal had balls as they say. Also a hint of NWOBHM and Thrash.
6. Which things, do you think, a Band should sacrifice in order to succeed? Have you ever sacrificed anything in your life for a better future of your Band?
That depends of each and everyone's ambitions with their band I guess. There's definitely a big difference between just making music and making a full on career out of a band. Where I'm at right now, if a really great tour opportunity would happen in front of us and I had to quit my stable dayjob, I'd definitely do it. Then again, you have Darkthrone and Bathory who managed to make a name for themselves without even touring once... I'm not comparing myself to these guys, but what I mean is as long as the music gets to people. As long as somewhere, there's a bunch of Metalheads enjoying the tunes, regardless whether it's 50 people or 50 000, I would already feel like I've accomplished something.
7. Describe your ideal live show as a performance Band. Have you already experienced that?
Tight drums, tight guitars, good energy from the band and the crowd, no technical problems, a soundman who knows what he's doing, singing in key and keeping a steady voice the whole set... I would say the time we opened for Cloven Hoof last year was pretty close to that!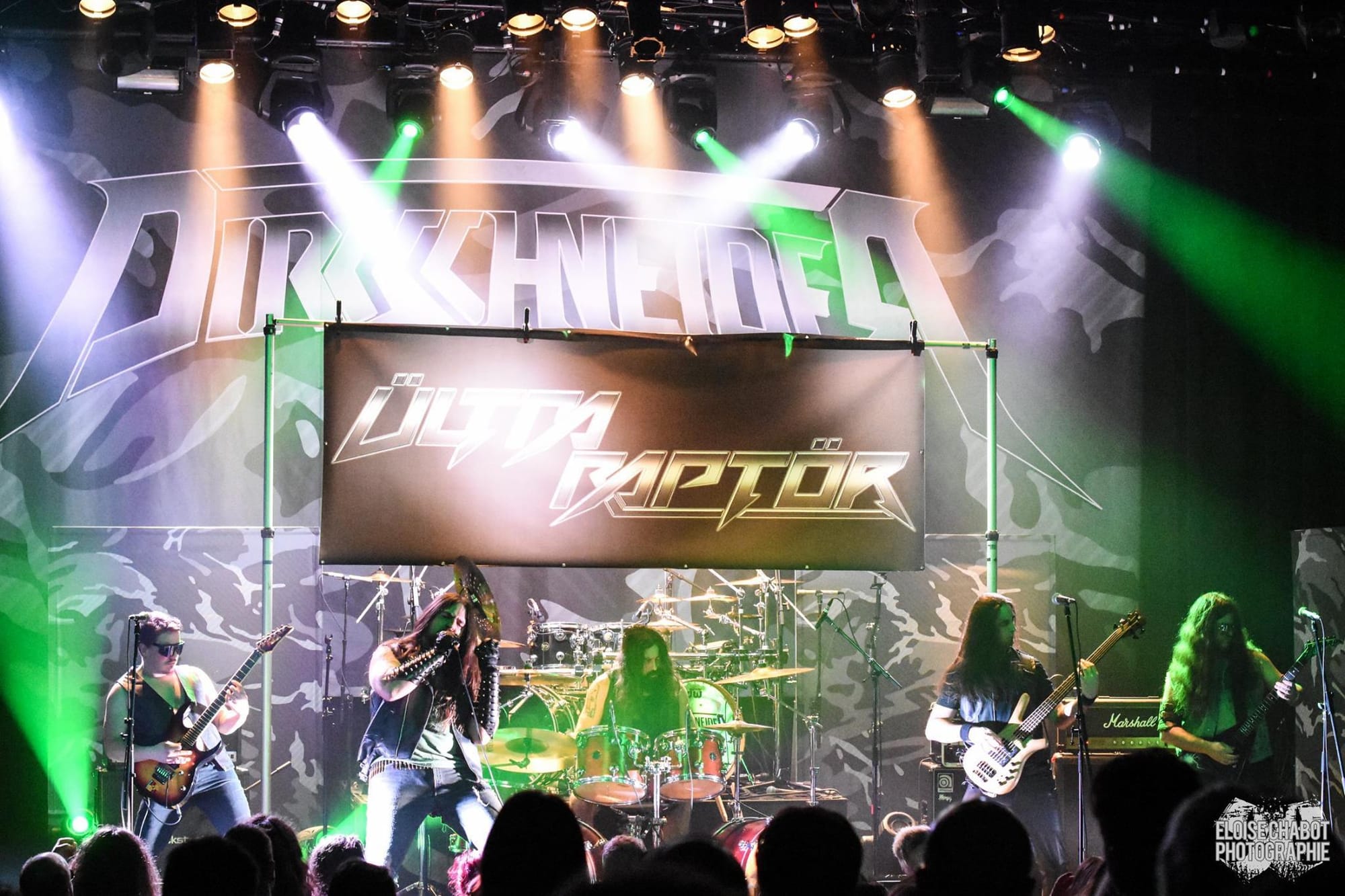 8. Which attributes, do you think, that a new Heavy Metal Band should have in order to gain identity and be unique?
Well it has to be a whole package. You have to manage to be just enough familiar while being fresh and original. That goes for the sound as much as the image.Just try to deliver your best and then cross your fingers that your band catches the attention among hundreds of thousands of others bands out there!...
9. Do you believe that Bandcamp and other Digital Platforms help the new Heavy Metal Bands? Which, do you think, is the ideal way for a Band to promote its work?
Bandcamp overall is a great platform I would say. If someone really wants to support a band directly, it's one of the best ways right now. In our case at least, if you buy a shirt or EP from our bandcamp, the money goes directly to us and we personally ship it to you. No label or distributors or things like that.Bandcamp takes a cut, but it's fair. And about Spotify, it's just as good as Youtube: It's a good way put your music accessible for everybody to hear, but from a "financial support" standpoint, it ain't worth a shit.
10. Tell us a few things about the New Underground Metal Scene in Canada (Bands, Fanzines, Webzines, Metal Clubs etc.)
Canada is a pretty vast country so I'm not aware of everything, but in our area of Quebec, Canada (Montrιal, Quιbec City and everything in between), we're kind of a unicorn versus the rest of the scene. There are a couple of Old-school bands with non-growly vocals, but they are few and far between (Metalian, Starlight Ritual, Warning Sign... That's about it). Around here, it's more about Black and Death metal, plus more modern affairs like Tech Death and Core bands... There used to have a lot of Thrash bands, but they're less frequent these days. We probably would have more bands to play gigs with in the west-coast and Ontario Metal scene: Lots of 80's influenced Metal coming out of there. Temple of Mystery is a cool Montreal-based indie label to check out. We almost made it on their compilation called "Trapped Under Ice" which came out last year, but we didn't want to cut one song off the EP (the song had to be exclusive to the compilation).
11. Do you know anything about the Hellenic Metal Scene?
Personally, I don't know much to be honest! I really like the old Speed/Thrash band FLAMES, the album ''Last Prophecy'' is on my wantlist. Our drummer Tony is big into Black Metal, NAER MATARON is one of his favorites, VARATHRON also I think (I've seen them in concert in Montreal and they kicked ass). My girlfriend loves Rotting Christ. That's about it!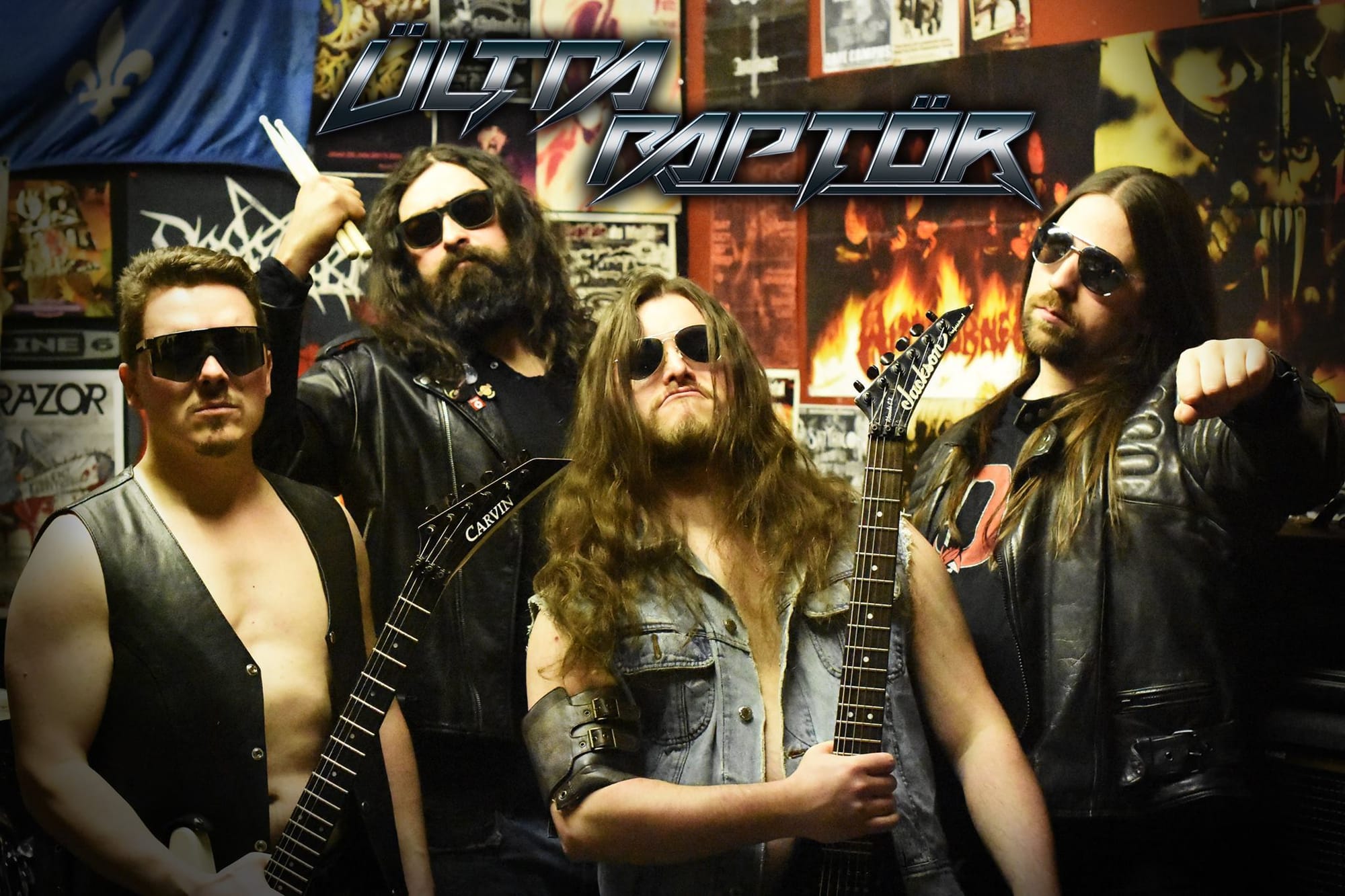 12. What are your future plans?
Releasing our first full-length is clearly the main goal at the moment. Really looking forward hitting the studio. We'll be looking for a label pretty soon because we really want a proper record release this time, which is expensive. And then we'll try to book some shows once the crappy pandemic situation is over for good... Let's hope in not too long!
13. Thank you very much for your time & Keep up the good work! The closure is yours

Thanks for having us on your kick-ass Metal page! Big cheers of steel to all the readers! By the way, we still have a few EPs left for sale on our Bandcamp, so don't go buy them at three times the price on Discogs, come to see us instead! The 20-ish copies left are definitely the last ones though, we won't print them again on our own. If you want to follow us about the new album or ask us something, just go on our Facebook page, we're there most of the time. Hails! \m/
By Steve the Filthy Dog.
ULTRA RAPTOR CONTACT:
https://www.facebook.com/UltraRaptor/
https://ultraraptor.bandcamp.com/releases