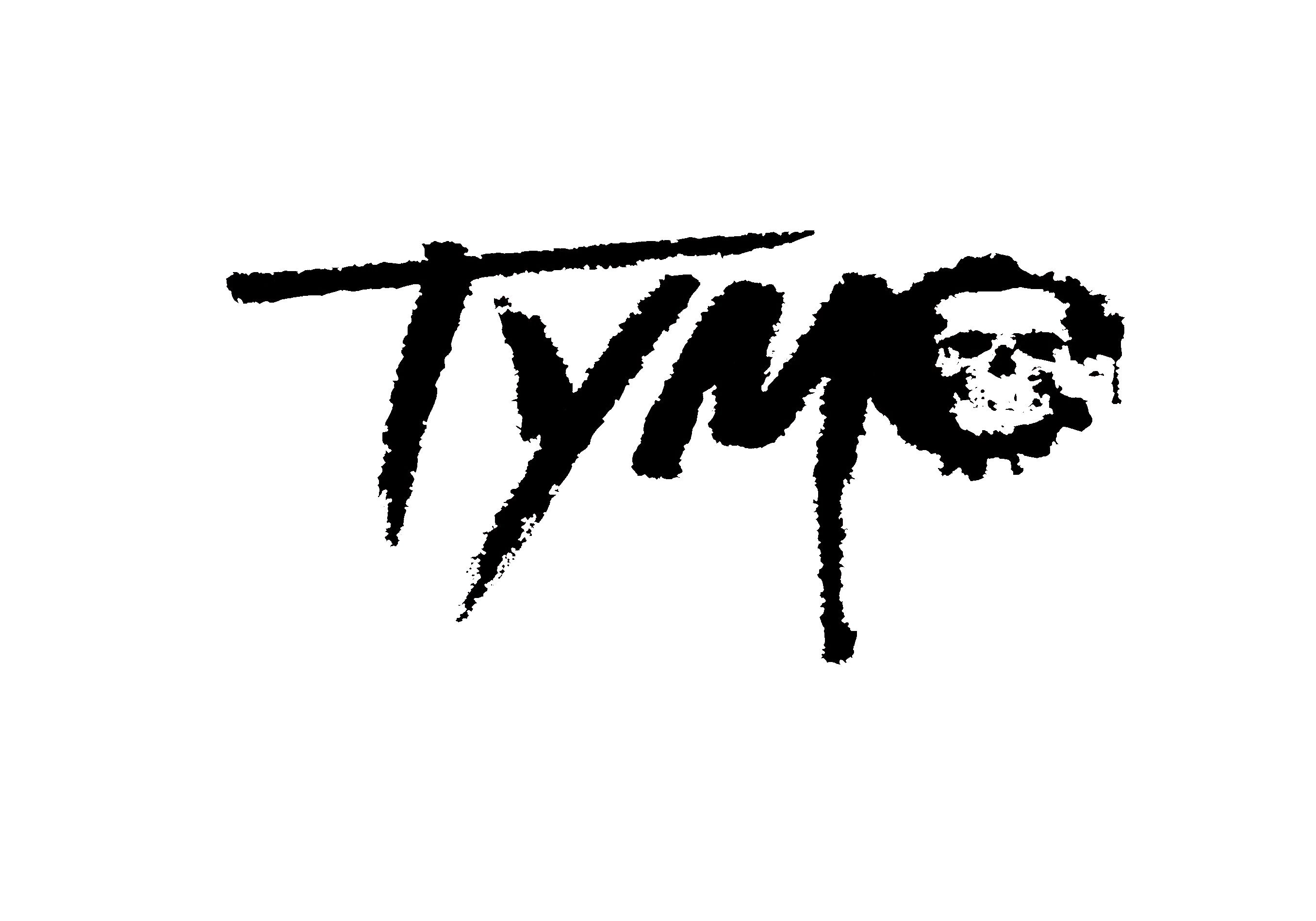 !!!CANADIAN THRASH METAL!!!
We had a conversation with Tim Tymo & Nick Schwartz. Enjoy!
Welcome to the FILTHY DOGS OF METAL Webzine.
Tell us a few things about TYMO (Members, Starting Year etc).
Tim Tymo & Nick Schwartz: The band initially started out as Tim's solo project, but once the current lineup formed we found that we had good chemistry as a band and wanted to work together on new music. Our common musical interests lead us down the path of playing faster and heavier, and before we knew it we were a Thrash Metal band.
You are going to release your album ''The Art Of Maniac''. Tell us a few things about this project.
Tim Tymo: The album has a common theme of destruction and chaos! Themes of destroying to gain control and take over! Lyrically and musically the album moves very fast, we wanted to create a feeling of chaos happening all around the listener! We touch on subjects of mental illness, alien invasion, civil conflicts, social media, and substance abuse! We accompany that with fast riffs, shreddy solo's and thick angry vocals!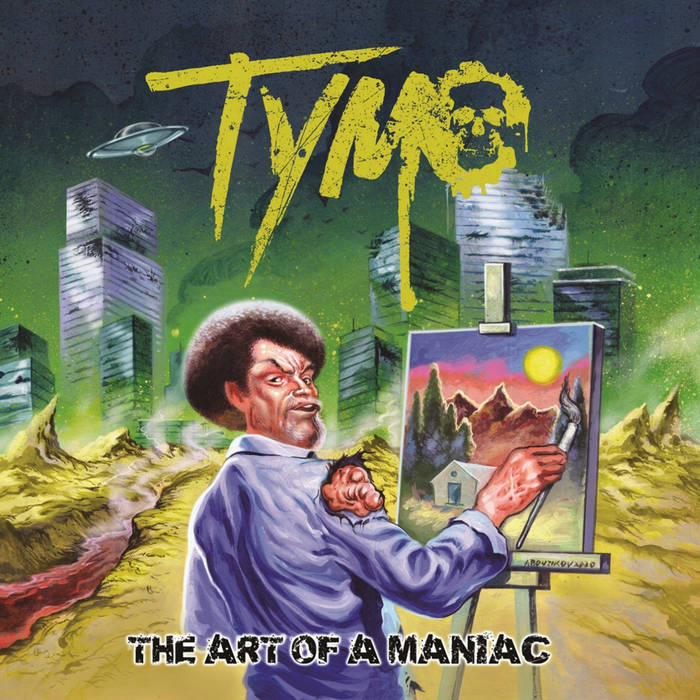 Label or DIY and why?
Tim Tymo: Both have their pros and cons! A record label has more reach and can establish more connections for you! As with DIY, you can have complete control over everything, but it can definitely become an overwhelming workload! I would have to go with a little bit of both!
Do you prefer Vinyl, Tape, CD or Digital Format and why is that?
Tim Tymo: I think we all have a love for vinyl. It's so satisfying to hold a record in your hands! No matter the audio format, we are happy to hear our favorite music. We are holding out for 8 tracks and reel to reel to make a comeback!
Your music style is Thrash Metal. Which are your main influences (Favourite Artists / Bands etc.)
Tim Tymo: We would have to choose Megadeth, Slayer, Municipal Waste, Lich King, Exodus, and Death. The list can be endless.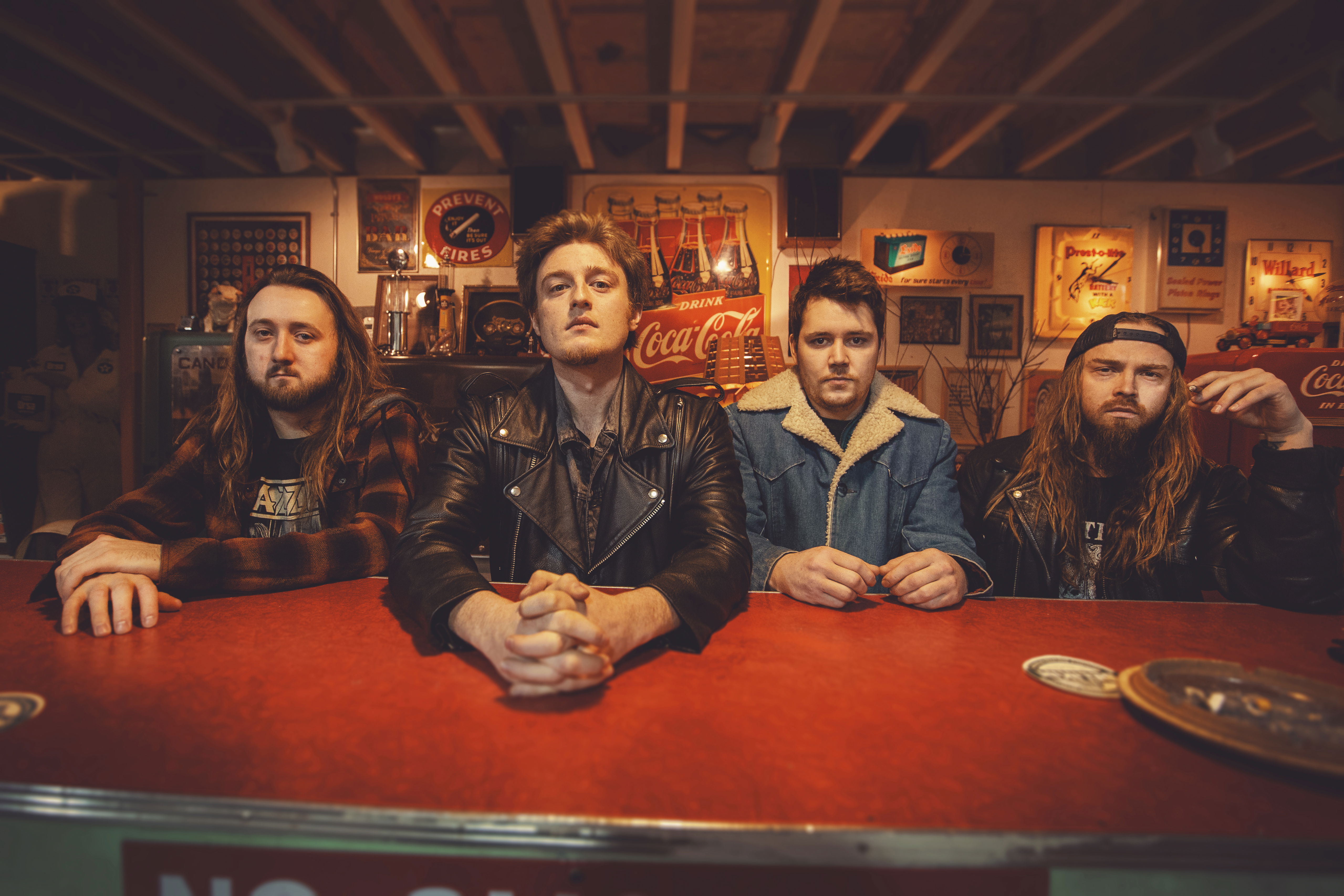 Which things, do you think, a Band should sacrifice in order to succeed? Have you ever sacrificed anything in your life for a better future of your Band?
Tim Tymo: Oh, most definitely! I had to sacrifice a lot of partying and hanging out with friends, among other things. You have to find a good balance between your social life and your music career. Always try to plan ahead of schedule and write everything down so you don't double book yourself. I'm sure the other guys can agree and relate.
Describe your ideal live show as a performance Band. Have you already experienced that?
Tim Tymo & Nick Schwartz: Our goal is always to put on a high energy show. We try to craft our sets to have all the ups and downs you'd expect from a Metal band without sacrificing the energy of the music. We have enjoyed every single show we have performed so far. We hope to play live in Europe very soon!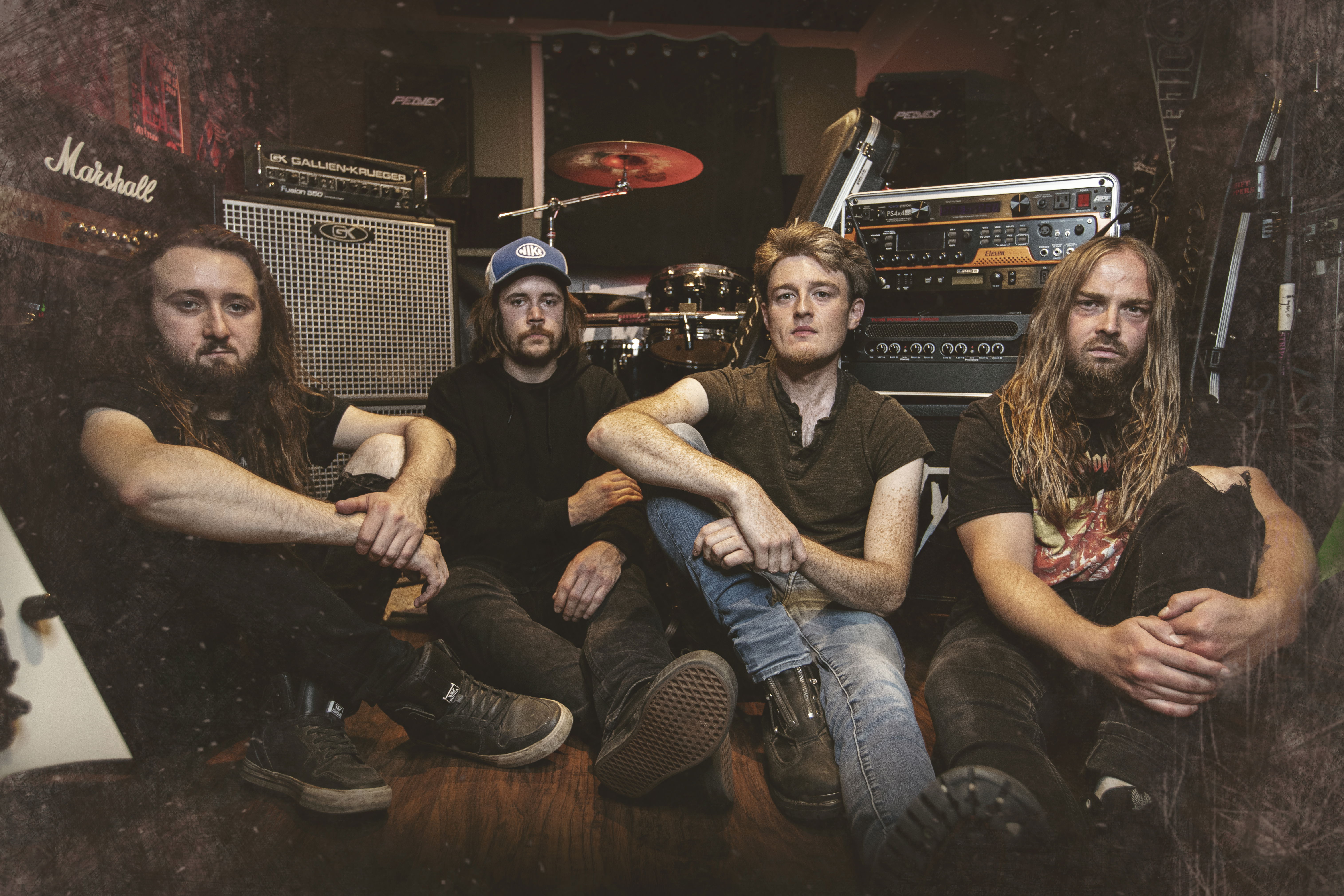 Which attributes, do you think, that a new Thrash Metal Band should have in order to gain identity and be unique?
Tim Tymo: We don't put on a facade or anything like that! We are four guys who love playing thrash metal and writing about our life experiences! There are no limits to the subjects we can write about; we are not bound to one subject!
Do you believe that Digital Platforms help the new Thrash Metal Bands? Which, do you think, is the ideal way for a Band to promote its work?
Tim Tymo: It's definitely a useful tool for reaching your fans and promoting yourself. In a way, it's much harder these days because it's a much more saturated market. It makes it harder to stand out online as opposed to walking into a record store back in the day and taking risks on buying albums you haven't heard of before. There are pros and cons to both!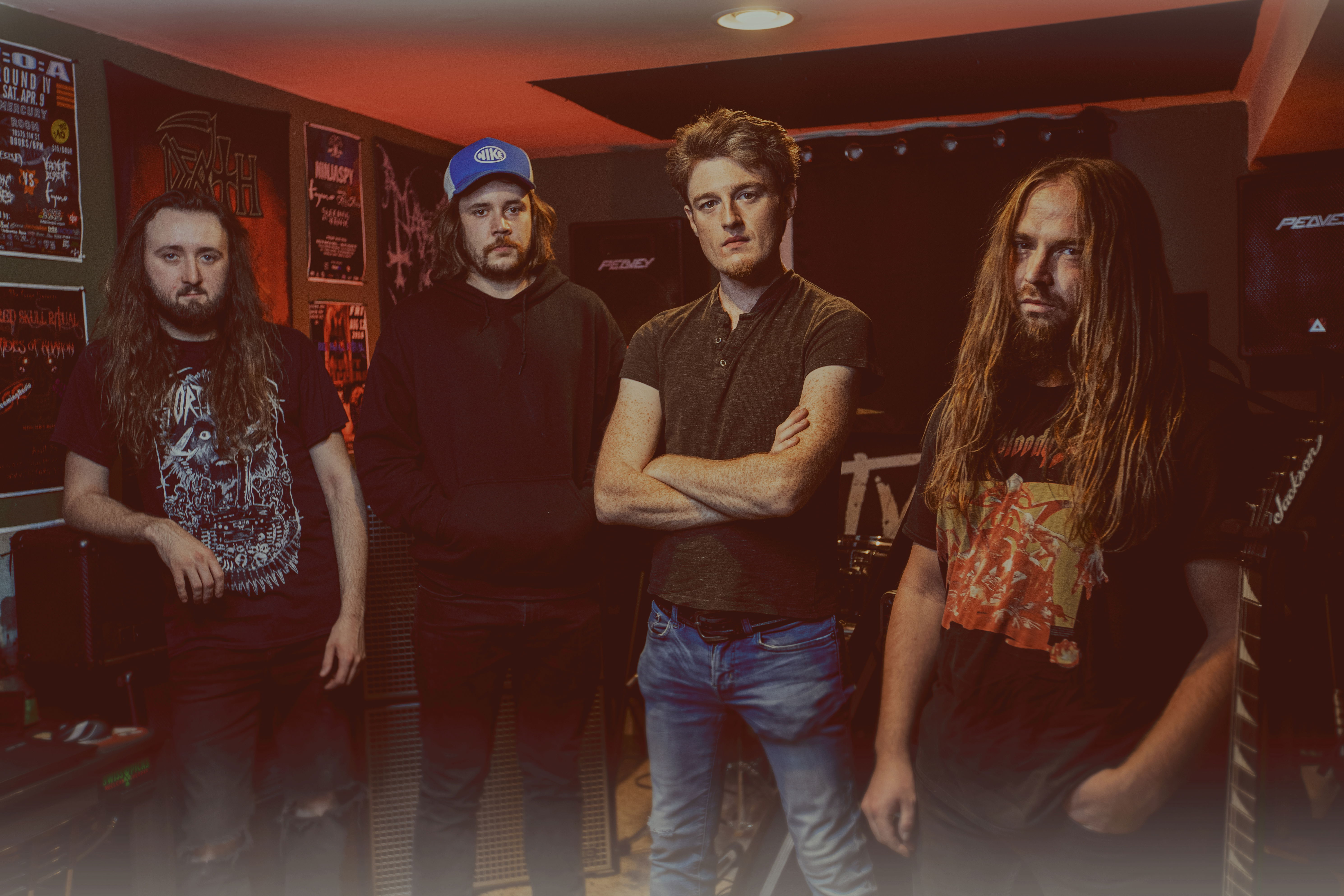 Tell us a few things about the New Underground Metal Scene in Canada (Bands, Fanzines, Webzines, Metal Clubs etc.)
Tim Tymo: The Canadian metal scene is thriving with so many good bands! The list could go on forever. We have been working very closely with Jon Asher, who is an amazing publicist based in Canada. He has been working with a lot of amazing bands and magazines. Please check out his Facebook Page!
https://www.facebook.com/AsherMediaRelations/
Do you know anything about the Hellenic Metal Scene?
Tim Tymo: I personally don't but please share some music with us! We are always interested in learning about other metal scenes outside of our own!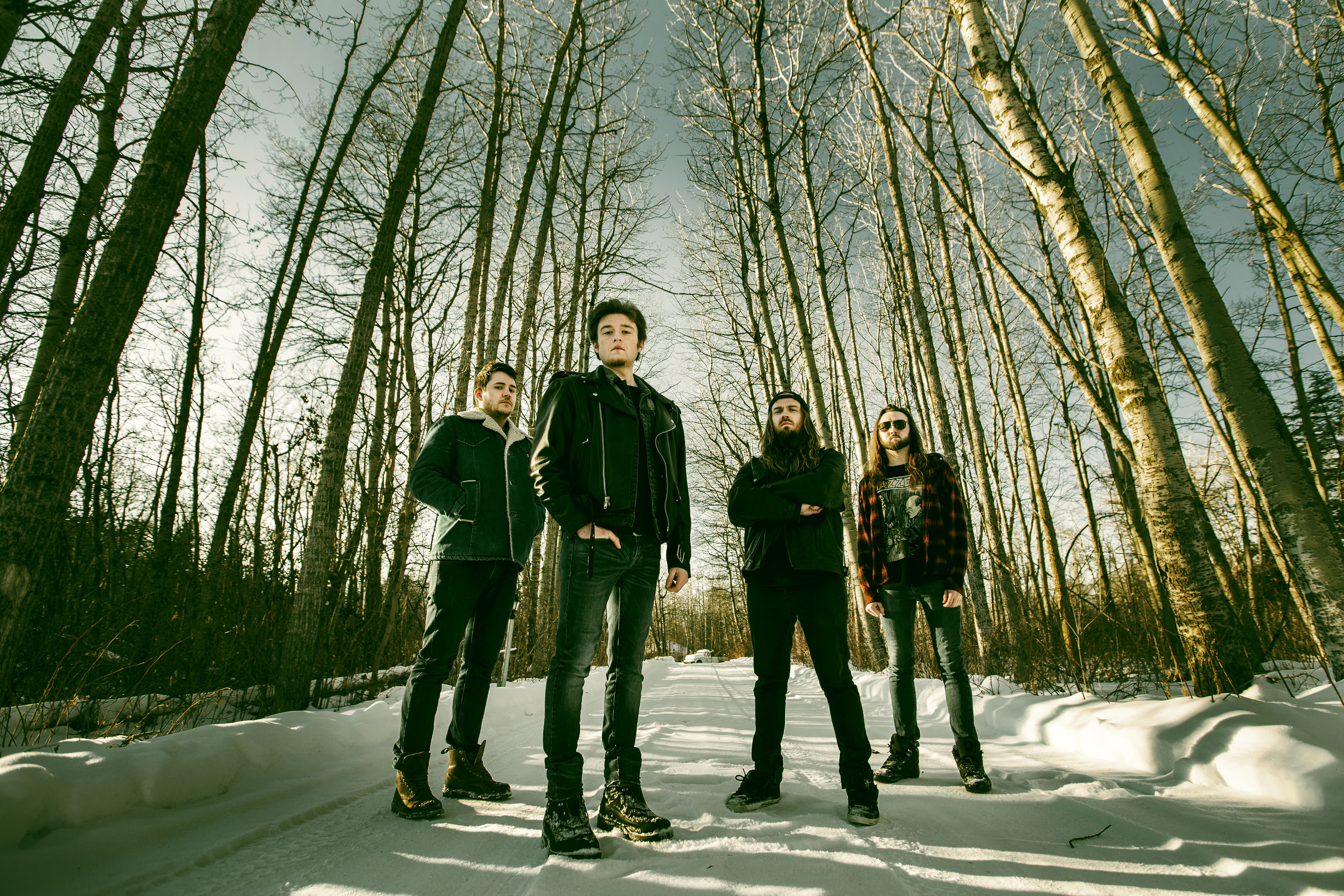 What are your future plans?
Tim Tymo: We'd like to perform on every continent on the planet. Our main goal right now is to perform in Europe, which we hope to do on the tour for The Art Of A Maniac. Hopefully, COVID won't ruin those plans!We hope to continue to connect with as many people as possible and push ourselves to the limit! We feel that this album will be the ultimate weapon for that, and we want it to be heard all over the world, or even better, the universe! But we might inspire Mars to invade us if we do that, so we should careful!
Thank you very much for your time & Keep up the good work! The closure is yours.
Tim Tymo: Thank you for interviewing us! Please check out our new album, "The Art Of A Maniac!" It will be released on February 5, 2022 to all digital media outlets, as well as CDs and vinyl through our Bandcamp! https://tymoband.bandcamp.com/ If you're a thrash metal fan, you will love this album, we promise! See you on the road!
By Steve the Filthy Dog.
TYMO CONTACT:
https://www.facebook.com/tymoband/
https://www.instagram.com/tymoband/
https://tymoband.bandcamp.com/
https://soundcloud.com/tymoband