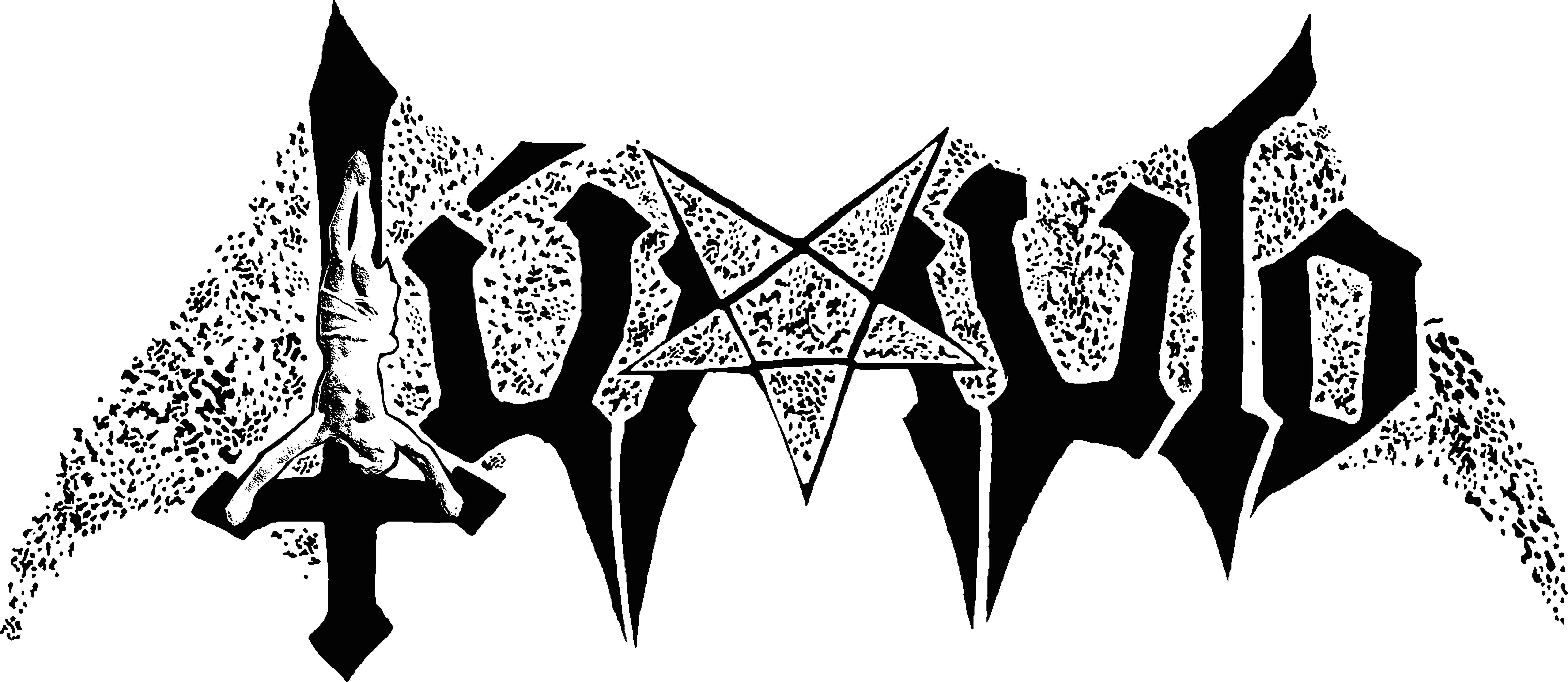 !!!BLACK/SPEED METAL FROM SWITZERLAND!!!
We had a conversation with Death Vomit (Bass). Enjoy!
Welcome to the FILTHY DOGS OF METAL Webzine.
Tell us a few things about TUMULO (Members, Starting Year etc).
TUMULO consists of MIASMA, FORHAMMER and DEATH VOMIT. Initially, MIASMA had the Idea to form a Band highly inspired by Sarcofago's INRI with Lyrics in Portuguese. We knew each other before, so he asked FORHAMMER and me if we would be interested in joining him. Being big Fans of Sarcofago's legendary Debut, we joined without hesitation. In the beginning, which was in late 2021, we had a vocalist who decided to leave the Band after some months, so we decided to continue as a Powertrio. MIASMA on Vocals and Guitars, FORHAMMER on Drums and DEATH VOMIT on Bass. As I said, MIASMA had the Idea for the Band, so he's usually coming up with the ideas and Riffs, which we put together in our Rehearsal Room. He also writes all of the lyrics, since he is also the only one with a Brazilian heritage.
You have recently released your demo ''Cristo Demente''. What is the feedback from your audience as well as from the press?
We don't have any promotion agency or anything. We released our Demo out of the blue and didn't have any expectations on how it would be received. Reactions were very good so far and we sold out of Tapes at our first show a couple of weeks ago.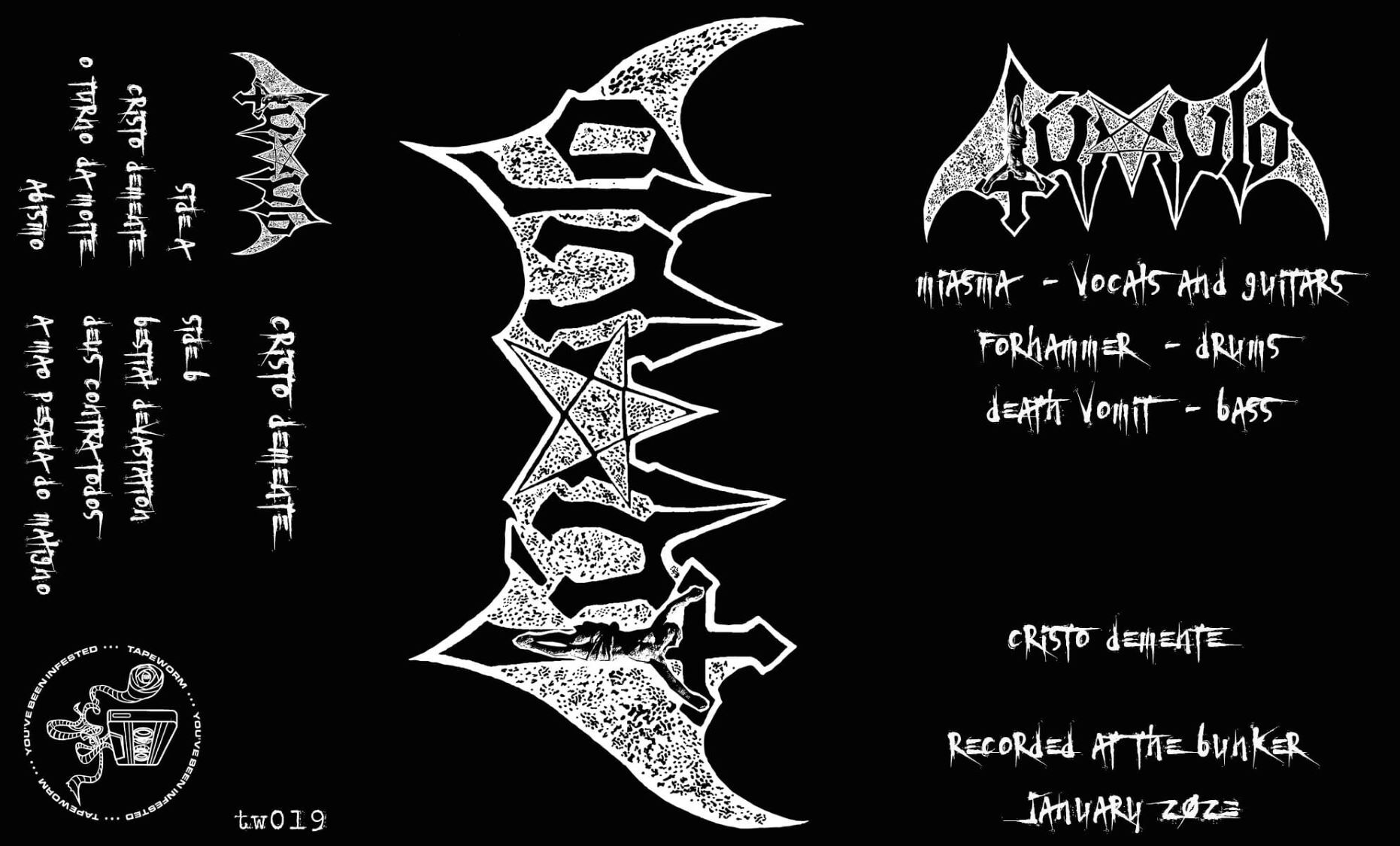 Label or DIY and why?
It doesn't matter that much, as long as the Label and the Band share the same Vision. We released our Demo with Tapeworm Records, an old friend of us who shares our Vision. We wouldn't compromise for a Label tho.
Do you prefer Vinyl, Tape, CD or Digital Format and why is that?
We all collect various formats of physical media, i personally prefer Vinyl, and I would love to see and hear our Noise on Vinyl! I love everything about it. The Sound, the big Cover, digging through crates at fairs and so on. The other Guys in the Band are a bit older than me, and bought vinyl as kids. I was born in 1991, which is way too late to witness the heydays of extreme Metal, so finding a first press from that time feels like digging up a piece of history for me, which also adds to the magic.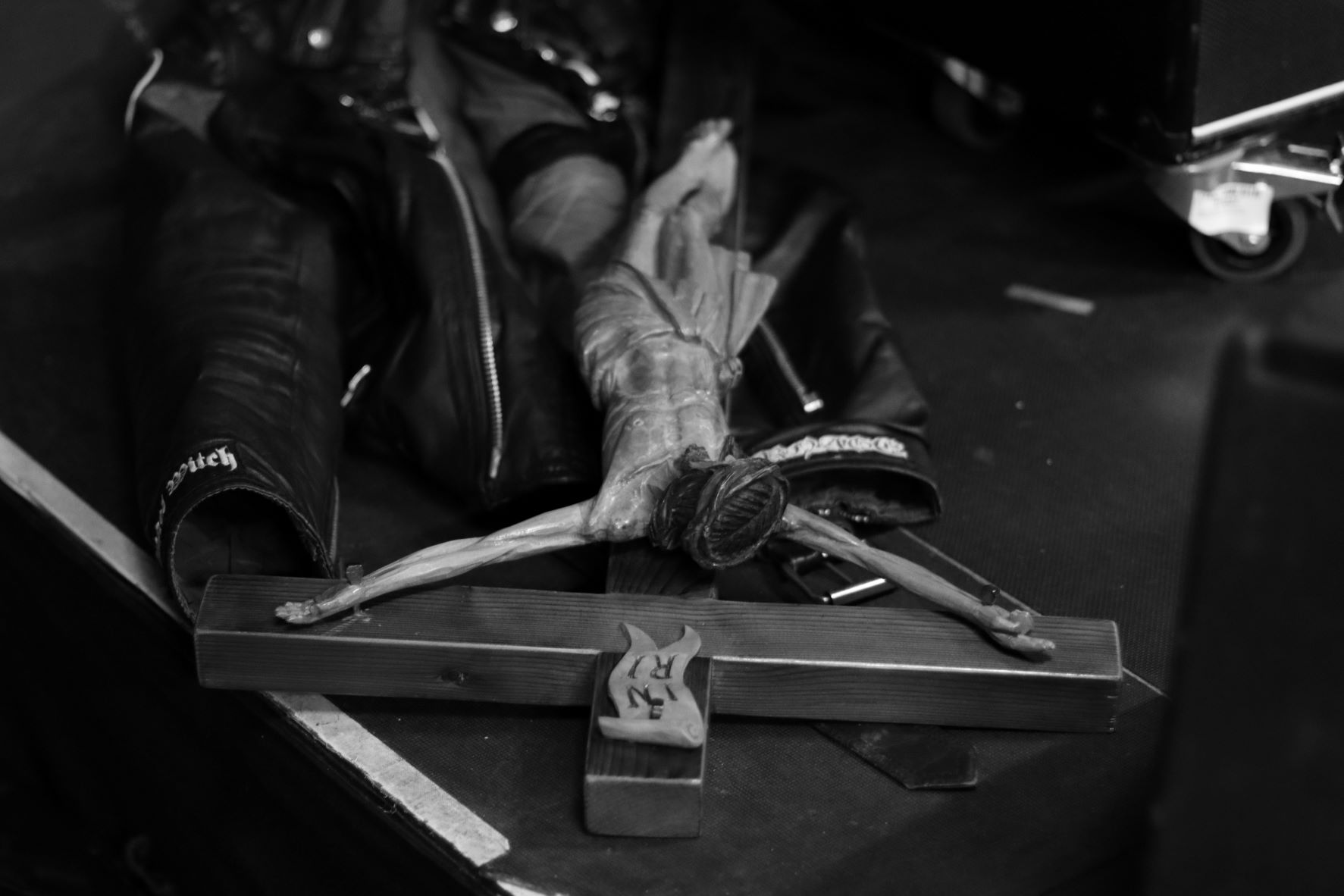 Your music style is Black/Speed Metal. Which are your main influences (Favourite Artists / Bands etc.)
As stated earlier, we started as a tribute Band to INRI, but our Influences became a bit wider. So I would say besides the Brazilian Classics like Mutilator, Mystifier, Sepultura, Sextrash, Sarcofago, Impurity, Dorsal Atlantica, Holocausto, Chakal and so on we are heavily influenced by early Rotting Christ, Onslaught, very old Slayer, early Samael, Bathory, Celtic Frost, Beherit and Blasphemy.
Which things do you think a Band should sacrifice in order to succeed? Have you ever sacrificed anything in your life for a better future for your Band?
We weren't in the situation where we had to sacrifice anything yet, and I don't think we will get into this situation that quick. Honestly, I don't know how far we would go here. But as stated earlier, no artistic compromises to gain success.
Describe your ideal live show as a performance Band. Have you already experienced that?
We had our first show a few weeks ago and it went quite well. Pretty enthusiastic Audience! Our Dream would be, to play for a crowd of raging and thrashing lunatics! The Band feeds of the Audience and vice versa, so this would be insane! Size of the audience doesn't matter that much, the Location is also not that important. Just Chaos everywhere! To say it in the words of Wagner Antichrist: MAKING YOU BURST YOUR HEAD ON THE STAGE PLAYING THE SYMPHONY OF ATOMIC WAR!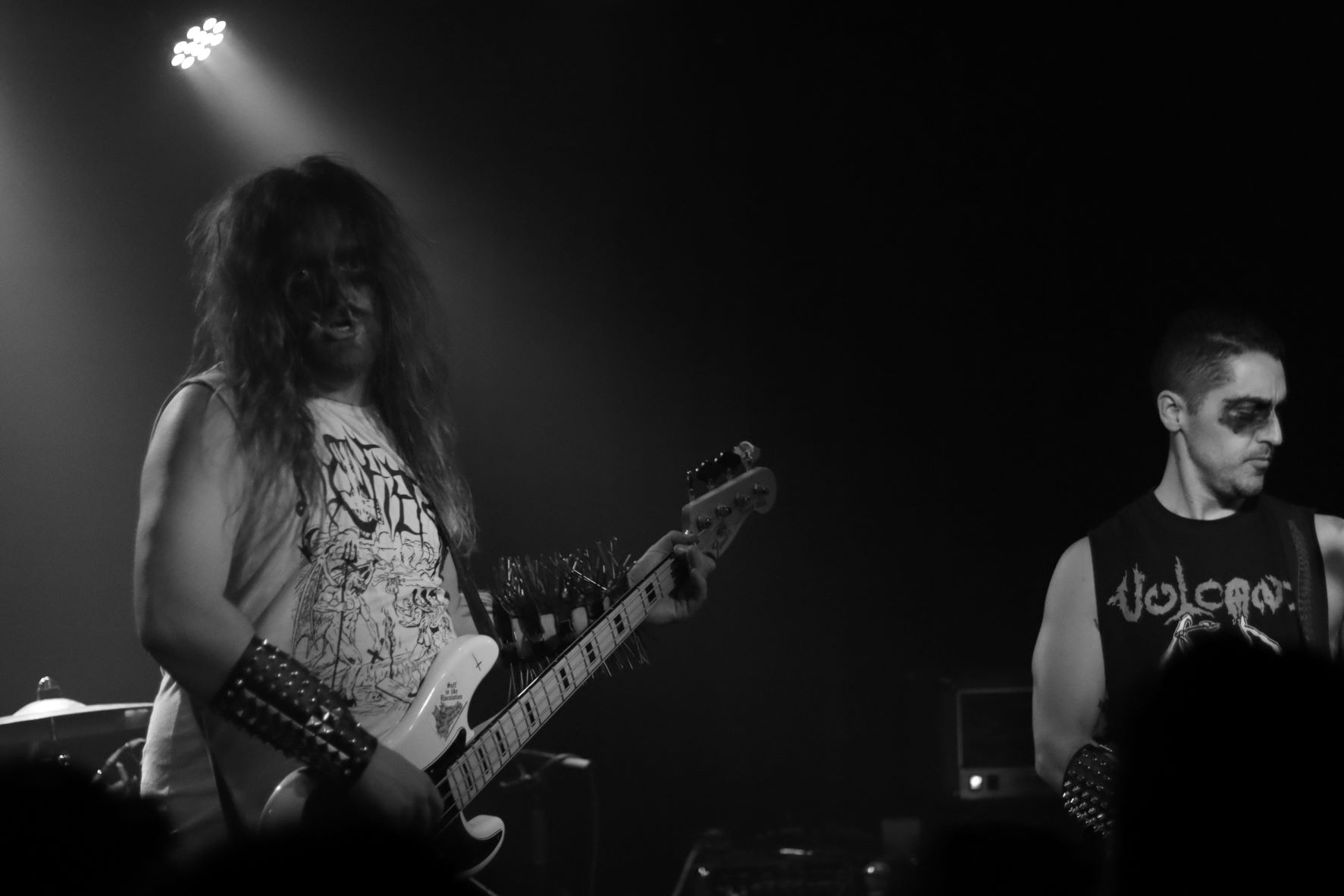 Which attributes, do you think, that a new Black/Speed Metal Band should have in order to gain identity and be unique?
Tough question, most riffs have been written already. For me it's having good Songs, making me wanting to smash my head on a table and go wild. It's not about experimenting too much, it's about playing the right riff or drumfill at the right time. Take Deathhammer as an example: Their influences are quite obvious, they don't reinvent the wheel, but I can recognize them immediately, plus they write great Songs and deliver great Live Performances.
Do you believe that Digital Platforms help the new Black/Speed Metal Bands? Which, do you think, is the ideal way for a Band to promote its work?
Of course it helps a lot. Basically anybody can release anything through these platforms, which makes it a bit harder to find the pearls. Of course we also benefit from this. But I would still say the best way to promote a Band is playing good fucking shows and release good music, especially in the Metal Underground.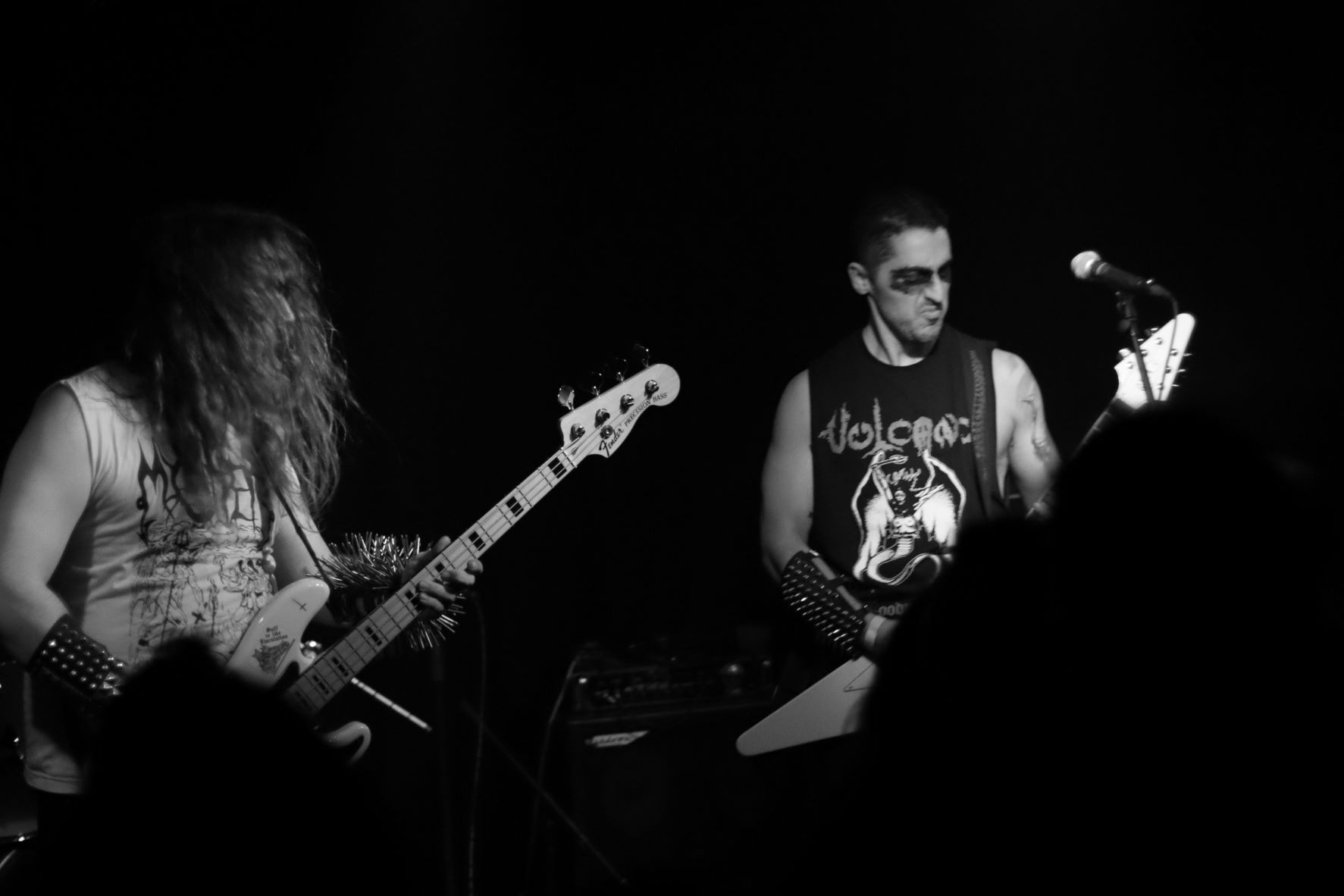 Tell us a few things about the New Underground Metal Scene in Zürich, Switzerland (Bands, Fanzines, Webzines, Metal Clubs etc.)
It's getting better and better! We have some great Bands here, and more are coming and coming! Keep an eye out on Running Maiden, Amethyst, Vomitheist, Deathcult, Funeralopolis, Archaos, Blakk old Blood, Zappedüster, Ungfell, Megaton Sword, Ateiggär, Petrale, Nachtmaar, Koldun, Bezoar, Total Annihilation, Darkreverie and Ruptured! I don't know if GRAVE RAIDS Zine is still a thing, but I have my own Fanzine called CHALICE and you should check it out. Ebrietas Bar is the only propper Metalclub in Switzerland, but Basilisk Destroyers, Krachkarrussell and C.H.A.O.S. are doing great Underground Shows in various Locations, and we have a variety of concerts happening around here. Can't complain about the scene here, it's small but well connected.
Do you know anything about the Hellenic Metal Scene?
Of corpse! Especially MIASMA is a huge Fan of the early 90s Hellenic Scene, and has a Solo Project called Apokathilosis (search for it on Bandcamp), which is heavily inspired by 90s greek Black Metal. FORHAMMER and me played in Greece once with Thunderdeath, where we shared the stage with a cool Band called Vicious Knights, who released a great Debut some Time ago. Also, as stated earlier, Rotting Christ had a big influence on TUMULO. Bands like Varathron, Zemial, Thou Art Lord, Rotting Christ and Kawir have a really unique, eerie, majestic sound, that can only be found in Greek Black Metal. Besides that, Dead Congregation, Embrace of thorns, Necromantia, Alpha Centauri, Macabre Omen, Agatus, Nocternity, Lemegethon, Hierophants Descent, Ithaqua, Omega, Ravencult and Nergal are worth mentioning.
The last 3 years worldwide we have faced many dark, strange & new situations with our everyday life (covid, lock-down etc.) Did all of this affect you positively or negatively?
It didn't affect TUMULO at all.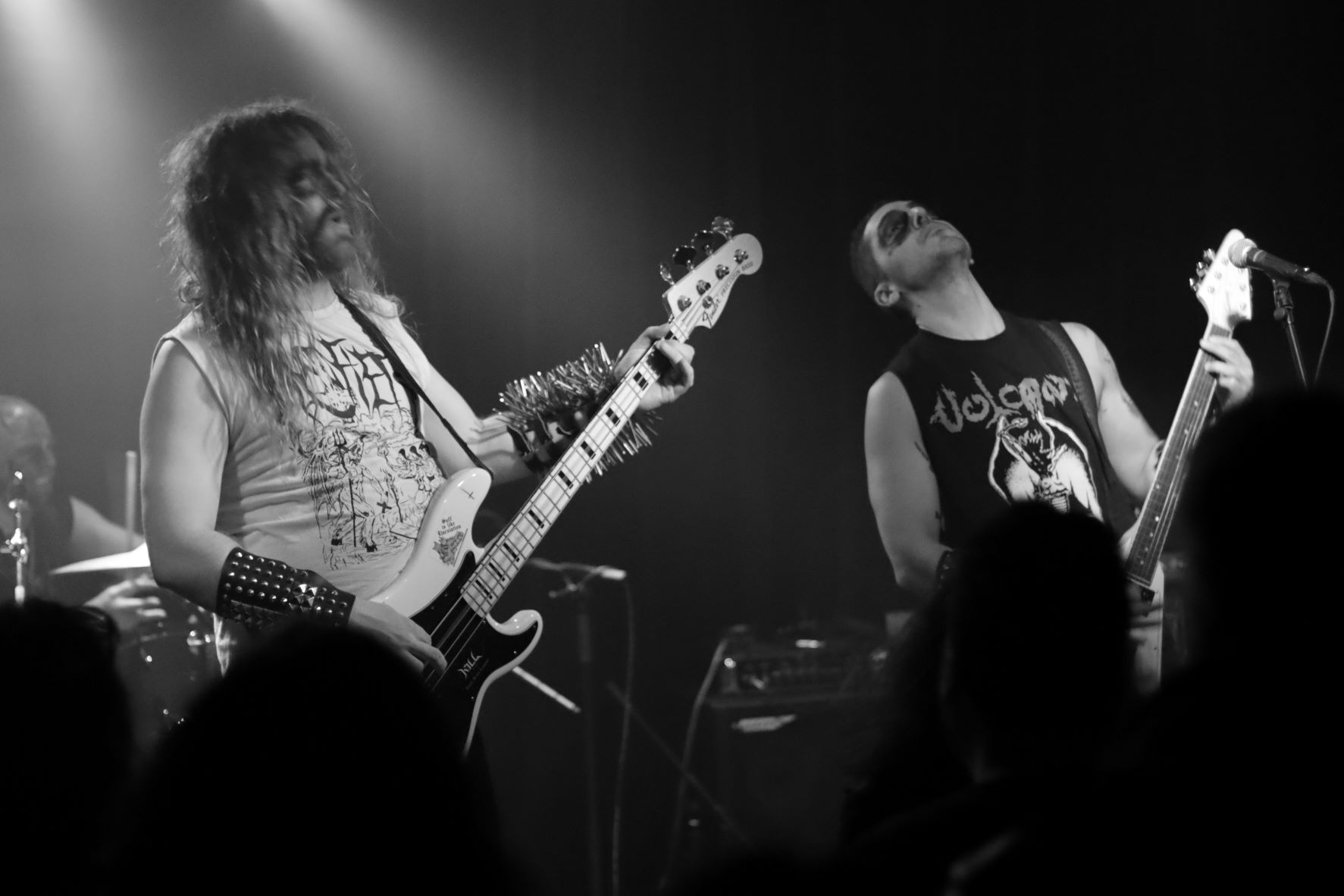 What are your future plans?
We'll see what the future brings. We have some more Songs ready which we want to record of course, we already have ideas for a 7'', so we'll see. At our first live performance some weeks ago we tasted blood, so we definitely want to play some more shows!
Thank you very much for your time & Keep up the good work! The closure is yours.
IF YOU ARE FALSE DON'T ENTRY
BECAUSE YOU'LL BE BURNED AND DIED
THE NUCLEAR DRUMS WILL CRUSH YOUR BRAIN
SLAUGHTERING ALL WITH INTENSIVE PAIN
By Steve the Filthy Dog.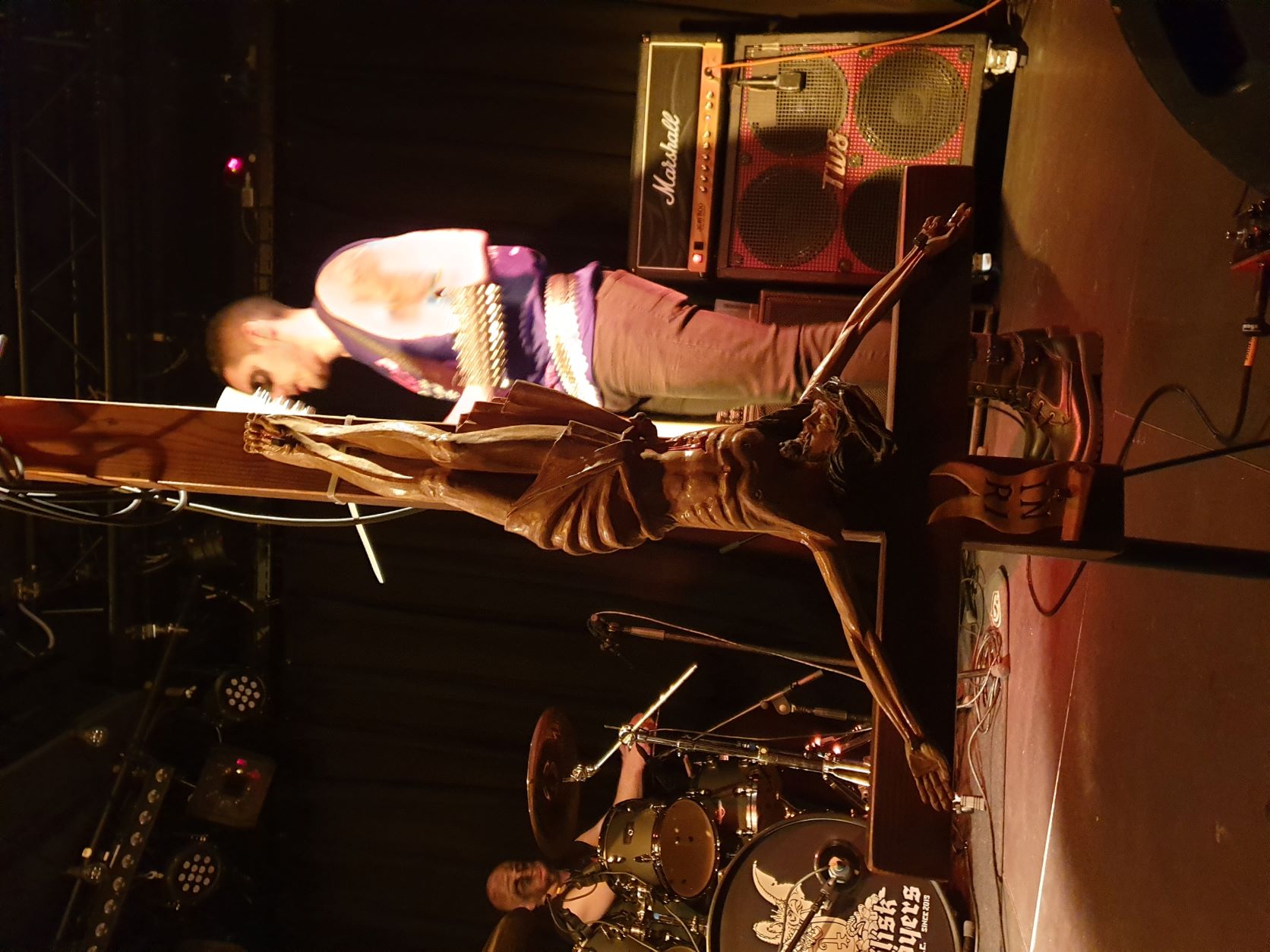 TUMULO CONTACT:
https://www.facebook.com/profile.php?id=100088398805478
https://tumulo-ch.bandcamp.com/album/cristo-demente