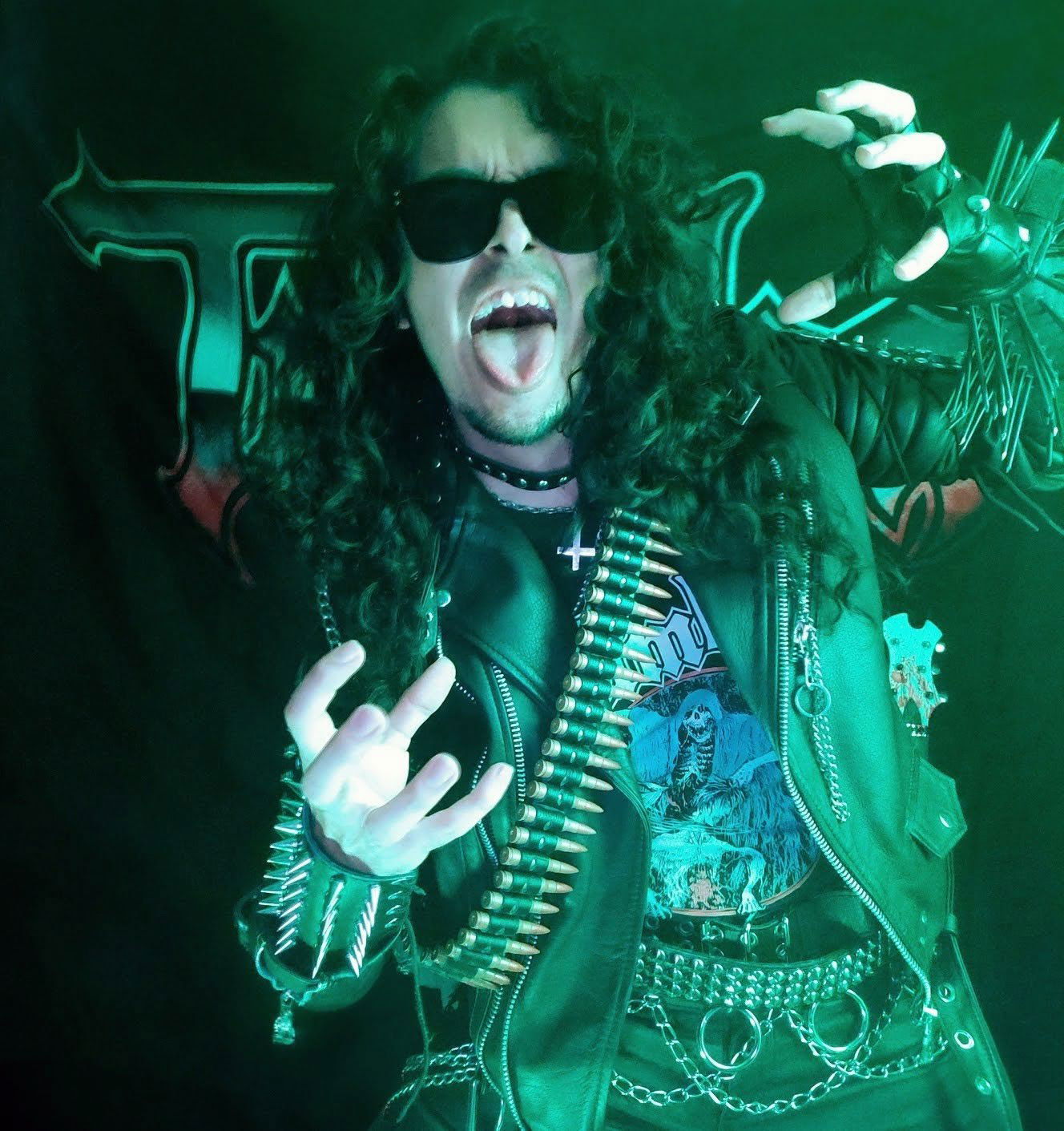 !!!INFRAMETAL FROM COLOMBIA!!!
We had a conversation with David Vega. Enjoy!
Welcome to the FILTHY DOGS OF METAL Webzine.
Tell us a few things about TUMBA (Members, Starting Year etc).
Of course, bro! Let me tell you a bit about TUMBA. I started this project around mid-2013. Right when I was on one of those trips that last quite a while, like six months, in the municipality of Dos Quebradas, Risaralda, Colombia. Let me tell you, my main project is called Belkant, which is a band with four metal warriors, and we're based in Bogotá, Colombia. But you know what? During that journey, I was all by myself, and truth be told, I was a bit bored. So I decided to kick off TUMBA as a way to express my own point of view. I wanted to do something on my own, something personal that would reflect my thoughts at that moment. TUMBA is my solitary journey through the shadows of horror and death. 🤘🤘
You are going to release your EP ''Guadañazo''. Tell us a few things about this project.
This project took shape during the pandemic, which allowed me to start working from home, giving me a bit of extra time. I used this time to bring together dozens of riffs I had composed over the years, thus giving life to a new TUMBA creation. Additionally, I decided to re-record some songs from the first Demo, this time with improved quality.The creation of this EP has been an experience in itself. While the first demo, 'Medianoche', was recorded with a cellphone, for this second EP, I chose to invest in a small console, a microphone, and learn to handle recording and audio mixing software. This has given rise to a more brutal and powerful sound, precisely what I was aiming for. Although the whole process was empirical, I am truly satisfied with the results I managed to achieve. I hope that listeners can feel the passion and dedication I've poured into this EP!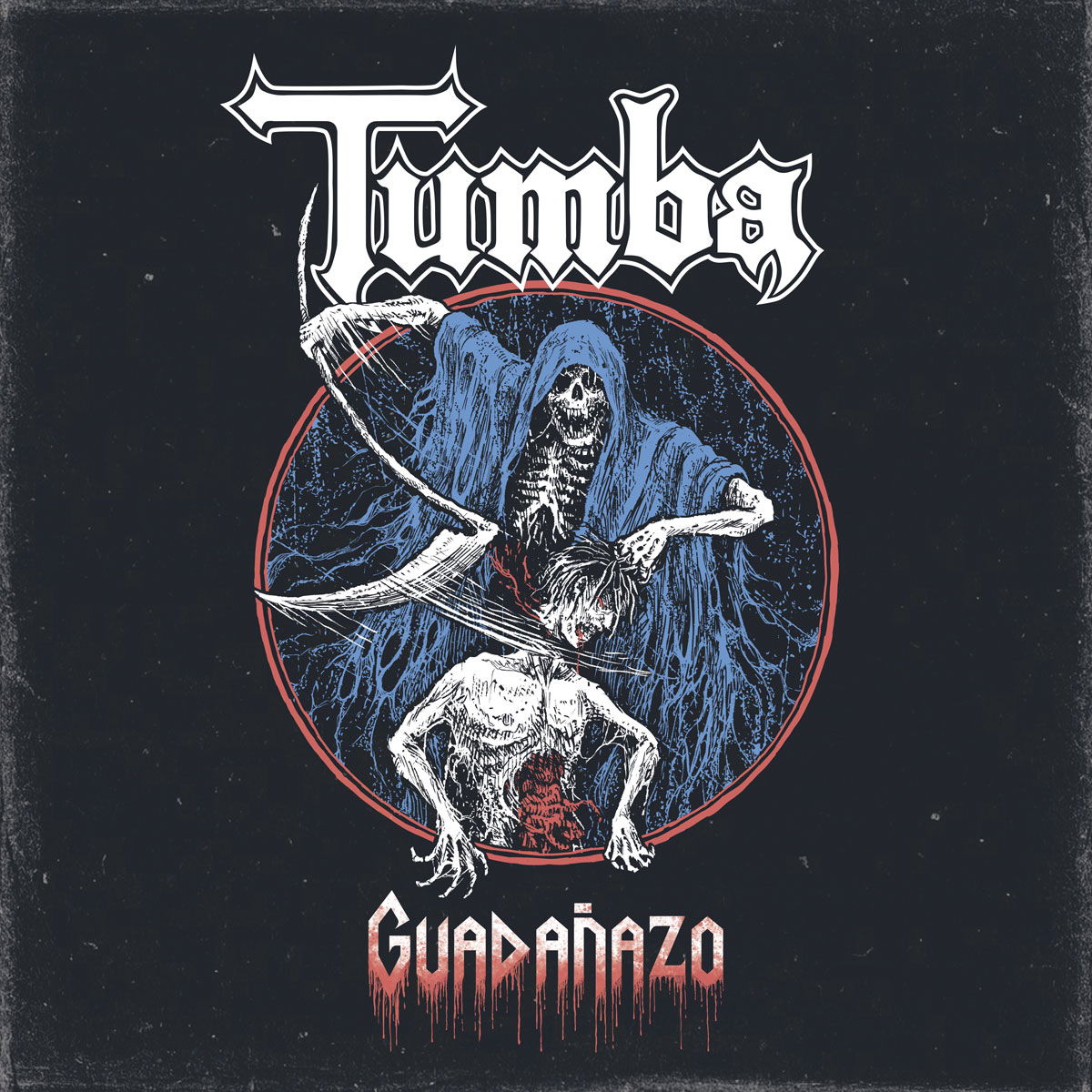 Label or DIY and why?
In my case, my approach is a hybrid between a record label and doing it on my own. I've established my own label called Inframetal Records, which emerged this year with a strong intention to support emerging bands. In this short span of time, I've managed to establish valuable connections, primarily in Mexico and Colombia, two countries with vibrant and promising metal scenes.The first release was the debut from the Colombian band Soldados Del Infierno, hailing from the city of Barranquilla, titled "Imperum In Vita Satana". In a second major endeavor, we independently financed the full-length album by Belkant, titled "Señor de las Moscas".Looking ahead to future projects, we're excited about what's to come. In October, we have the reissue of TUMBA's first demo scheduled, along with the new EP in cassette format, in partnership with the Mexican label Midnight Thunder. And for December, I'm preparing the reissue of the self-titled debut work by Chumbo, a Heavy/Speed band from Brazil. Moreover, I'm in discussions with other speed and thrash metal bands from Mexico and Colombia for potential future projects. While I don't want to mention names until everything is 100% confirmed, I can tell you that there are exciting collaborations on the horizon that could become a reality very soon.
Do you prefer Vinyl, Tape, CD or Digital Format and why is that?
As a metal enthusiast, I have a weakness for cassettes and vinyl. These formats evoke a sense of nostalgia and authenticity that deeply connects me to the essence of the genre.However, as a record label, I believe CDs have their advantages. They are more cost-effective to produce, and their lightweight nature facilitates shipping, which is essential for exchanges with numerous labels. The CDs versatility in terms of storage capacity and playback also makes it a practical choice.Ultimately, my purpose is to share this demonic music and spread its message to like-minded individuals around the world, regardless of their location. I believe that all formats contribute to fulfilling this mission.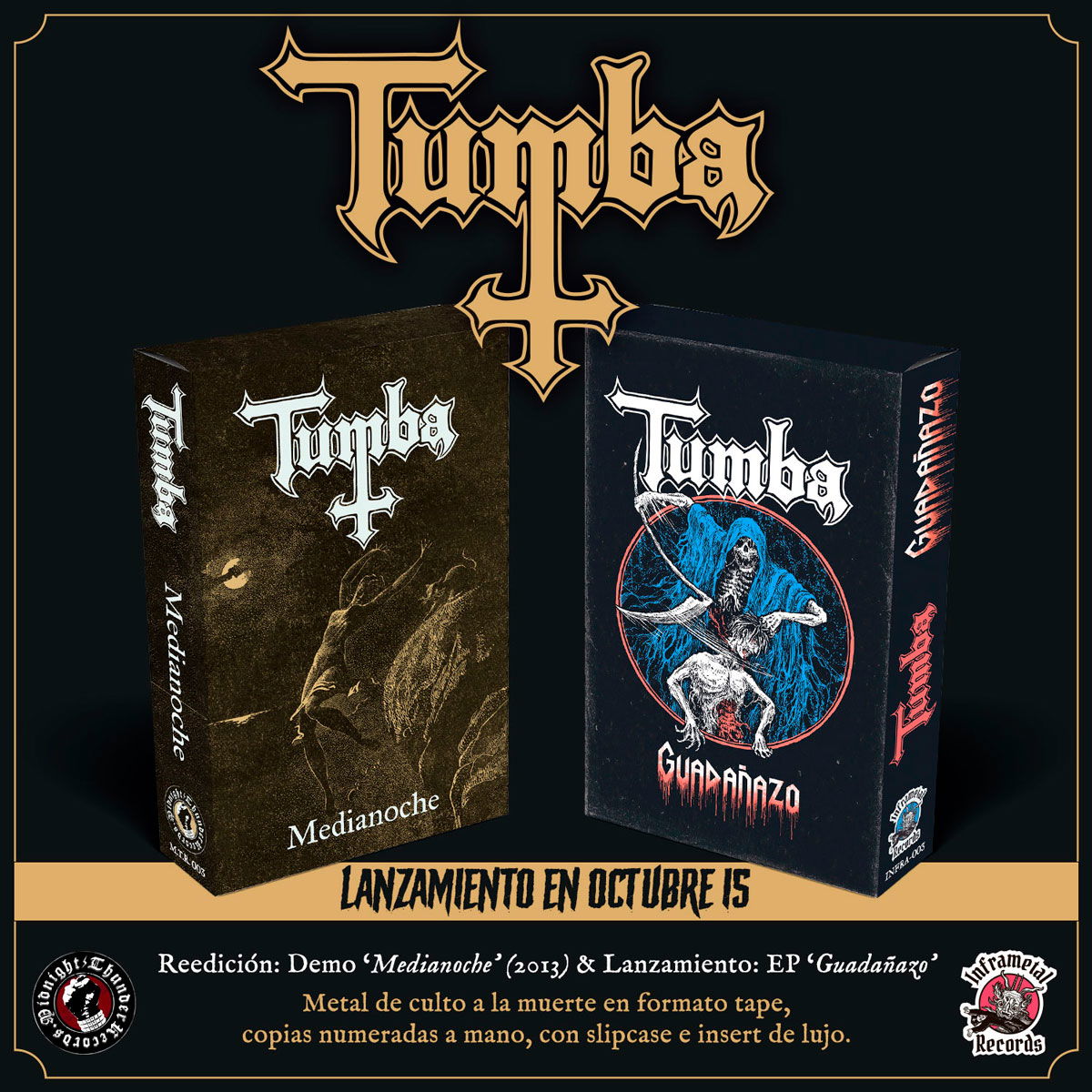 Your music style is Black/Thrash Metal. Which are your main influences (Favourite Artists / Bands etc.)
In fact, I call my musical style Inframetal. In this style, I blend elements of Black, Thrash, Death, Speed, and Ultra (a lesser-known subgenre endemic to Colombia in the 1980s). When the full 'Guadañazo' is released, you'll be able to hear in more detail what I mean. My musical influences are diverse. But if I had to pick the main ones, I'd say they are Sarcófago, Plasmatics, W.O.W, Sacrilegio, Astaroth, Parabellum, Masacre (Col), Violent Force, Hellhammer, Celtic Frost, and Venom.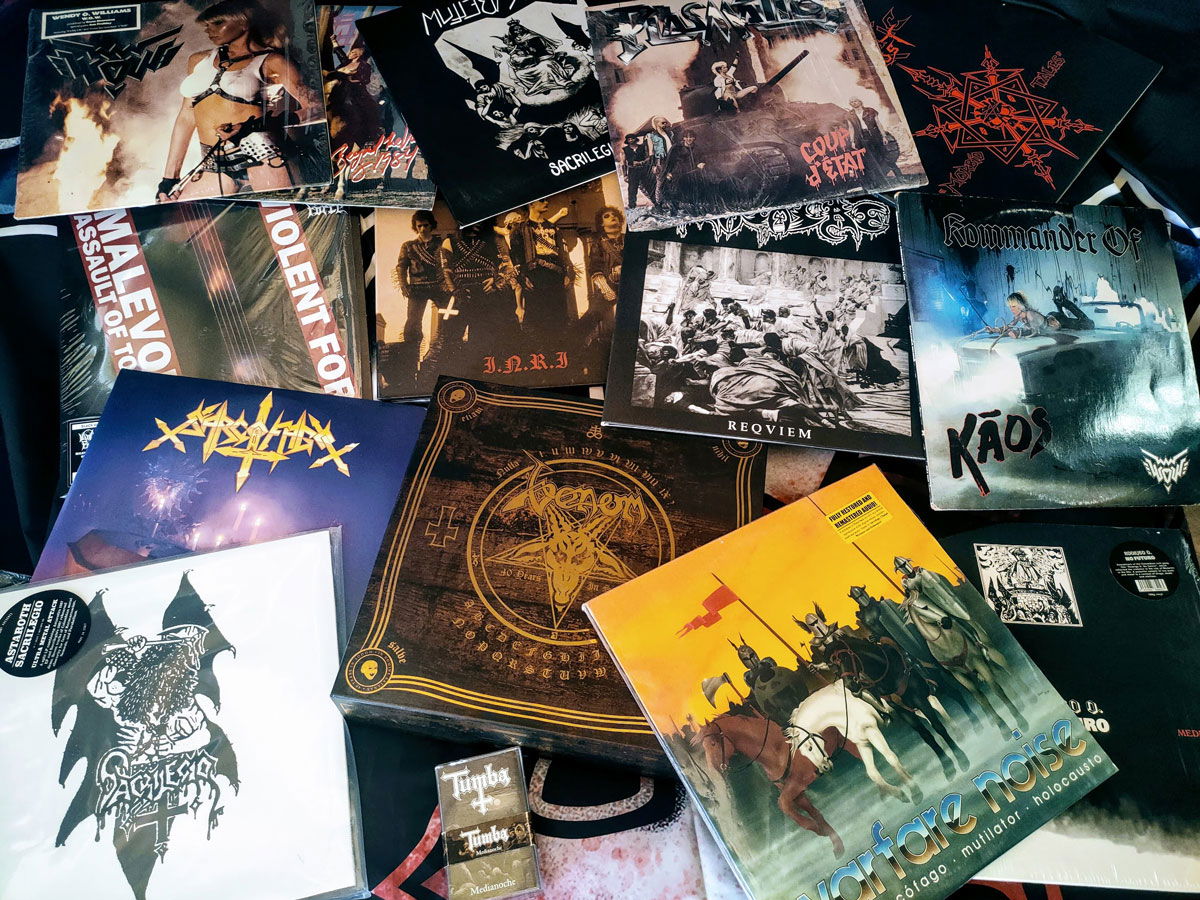 Which things do you think a band should sacrifice in order to succeed? Have you ever sacrificed anything in your life for a better future for your band?
Regarding what a band should sacrifice to achieve success, although I don't yet consider my band successful, I believe that the key is to enjoy what you do. That should always be the priority.Personally, I've invested time, effort, and money in my projects. I've set goals and pushed myself to the fullest to meet them within the timelines I've established. I believe these investments are necessary to progress and grow in any aspect of life.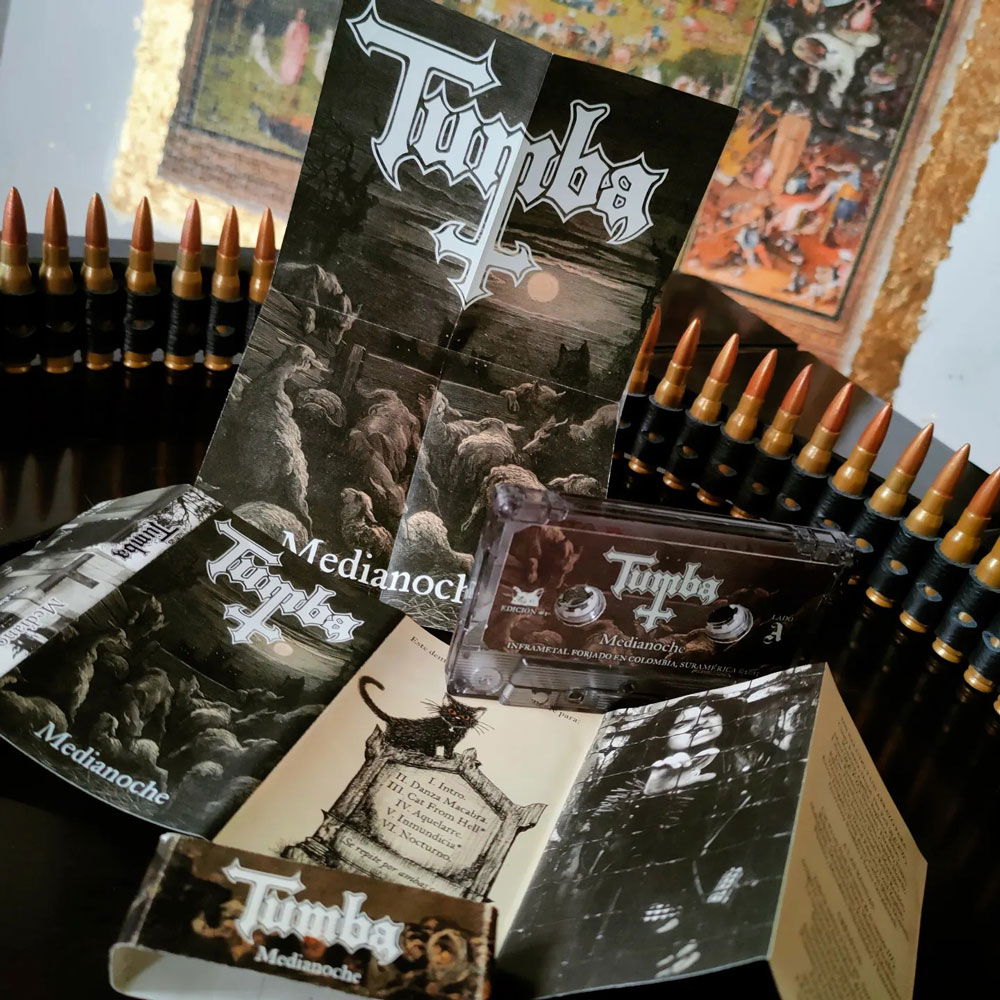 Describe your ideal live show as a performance band. Have you already experienced that?
TUMBA only had one concert back in 2015, for a small closed group of people in a small venue. Since it's a one-man project, it's challenging to find people who can help bring the full live experience to the stage. On October 15th, we'll be performing again, and this time I'll be supported by the members of a brutal Mexican band called BLAST. I'm not familiar with how the Mexican audience from the underground scene behaves, so I'm unsure how that performance will turn out, but I hope it goes well.On the other hand, with my project BELKANT, I have experienced what I could consider an ideal show. It's all about being surrounded by lights, sweat, and smoke, performing like a beast, and seeing the audience connect with you, joining in to shout blasphemous chants in unison or even coming up on stage to steal the microphone and sing. It's about feeling the madness of your sound spreading.
What attributes do you think that a new Black Metal Band should have in order to gain identity and be unique?
I don't like pigeonholing myself solely as Black Metal (which actually happened on metalarchives; at least I'd prefer it to be listed as Black/Thrash/Death). Anyway, on my part, what I've done is to be sincere in expressing my vision. I've experimented with different sounds from various metal subgenres, aiming to maintain lyrical depth and drawing inspiration from diverse sources—be it cinema, literature, paintings, manga, or even my own nightmares. Maybe none of this is groundbreaking, but it does make the journey distinct and prevents every song from sounding the same.

Do you believe that Digital Platforms help the new Black Metal Bands? Which, do you think, is the ideal way for a band to promote its work?
I believe that digital platforms can be a valuable tool for any metal band looking to spread their music in a practical manner beyond their country's borders. On the other hand, a band might choose to remain within a more exclusive niche and focus solely on physical formats. Both choices are respectable and depend on the individual purposes of each band.
Do you see any differences between the Colombian Metal Market & the EU Metal Market (Labels, Bands, Fans etc)?
Of course, there are significant differences between the metal market in Colombia and in the European Union. In Colombia and Latin America, situations like the armed conflict, drug trafficking, hitmen, forced displacements, the inadequate healthcare system, extreme poverty, lack of education, religious extremism, corruption, and neighborhood criminal groups contribute to a highly volatile environment. We do what we can with the resources we have, driven by strong feelings of resentment and nonconformity. Perhaps this leads to a sound that's rougher and more genuine, given that you can be confronted with grotesque scenarios simply by looking out your window. On the other hand, producing and distributing music is challenging and costly. Furthermore, there are very few fans who support the local scene, as they allocate their resources to attend events featuring larger foreign bands.
Tell us a few things about the New Underground Metal Scene in Colombia (Bands, Fanzines, Webzines, Metal Clubs etc.)
In the underground scene of Colombia, a new and powerful wave of bands is emerging, such as Soldados Del Infierno, Command Of Hate, Hellforcer, and Engendro Mórbido, to name just a few that come to mind. You can discover these and many more, both from Colombia and throughout Latin America, in the catalog of Inframetal Records. Regarding zines, I recommend 'Chupacabras Fanzine' from Mexico. He has a unique way of writing that makes his content entertaining and engaging to read.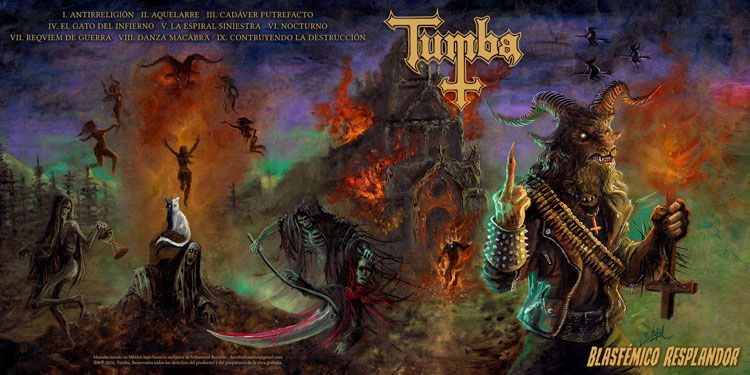 Do you know anything about the Hellenic Metal Scene?
Not much, only a few names come to my mind, like Thou Art Lord, Necromantia, The Crucifier, all very authentic in their sound.
The last 3 years, worldwide in the world, we have faced many dark, strange & new situations in our everyday life (covid, lock-down etc.) Did all of this affect you positively or negatively?
Incredibly positive, I found an amazing partner, secured a fantastic job, composed and recorded TUMBA's 'Guadañazo,' and founded Inframetal Records.
What are your future plans?
Although I'm really satisfied with the outcome I achieved in the production, mixing, and mastering of "Guadañazo," I have plans to take my music to the next level. My intention is to hire a professional to handle the mixing, and mastering in the next project. I plan to compose a couple more songs, and by the year 2024, I aim to release TUMBA's first full-length album, titled "Blasfémico Resplandor" I already have the album cover for this, which was created by the talented Colombian illustrator Julián Mora. The cover features a goat-like version of myself, holding a torch shaped like an inverted cross as I set fire to a church made of people. This image symbolizes my rejection not of physical buildings, but of the corrupt and manipulative leaders of religion. Personally, I view religion as a big shit, a series of criminal sects that brainwash and manipulate the masses with lies. These entities undermine freedom and knowledge, plunging people into ignorance and submission. This situation has persisted for years, but I hold hope that their influence will weaken soon. Continuing with the artistic theme, the album's back cover portrays several of the characters that appear in my songs.The same Julián Mora is now creating illustrations for each of the songs, as I want the insert of this work to be completely brutal and have a consistent style. I dream of releasing a first edition on CD through my label, and I would appreciate being able to release a vinyl version through a label specialized in this great format.
Thank you very much for your time & keep up the good work! The closure is yours.
I greatly appreciate you dedicating your time and providing a space within Filthy Dogs Of Metal! It has been wonderful sharing this information with you and your readers. Don't forget to stay tuned for the release of "Guadañazo" on October 15, 2023, and other exciting updates in the future. Let's keep the blasphemous flame of metal alive! Until next time, maniacs!
Facebook: https://www.facebook.com/infratumba
Bandcamp: https://tumbainframetal.bandcamp.com/follow_me
Instagram: https://www.instagram.com/tumbainframetal
Contact: inframetaltumba@gmail.com
More info: https://www.metal-archives.com/bands/Tumba/3540376722
Labels:https://www.instagram.com/inframetalrecords/ https://www.instagram.com/midnightthunderrecords/
By Steve the Filthy Dog.