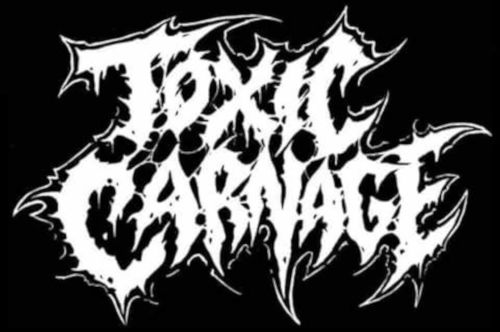 !!!BRAZILIAN THRASH ATTACK!!!
Welcome to the FILTHY DOGS OF METAL Webzine.
You have recently released your EP ''Nuclear Addiction''. What is the feedback from your audience as well as from the press?
The feedback is being great, we are very excited with all the compliments and support we are receiving, ''Nuclear Addiction'' was done just to keep our heads busy during the quarantine, and despite de humble production of this work we managed to make something really noticeable. We are working on new songs for our second album and with all this positive feedback we are thinking about releasing an Second EP to show some of our new songs.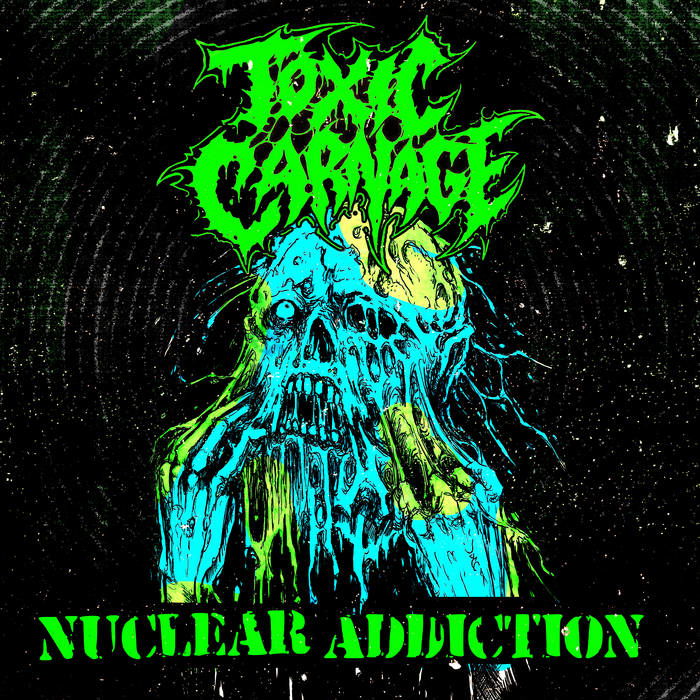 Label or DIY and why?
Our lives in Brazil are not easy and keeping a band alive is even harder. It has a lot of costs and we are not professional musicians. Having a label is really important, it helps us with the high costs of recording and the CDs. So having a label that supports gives us all the liberty to create our songs on our way is crucial to any band in our country.
Do you prefer Vinyl, Tape, CD or Digital Format and why is that?
I really love how the vinyl sounds, for me its the best way to listen to music. But its expensive as hell here. Normally i buy CDs, i love that feel of listening a CD while reading the lyrics on the booklet. Its really cool to see that this vintage market are regaining strength, we'd really love to see any of our releases on vinyl someday!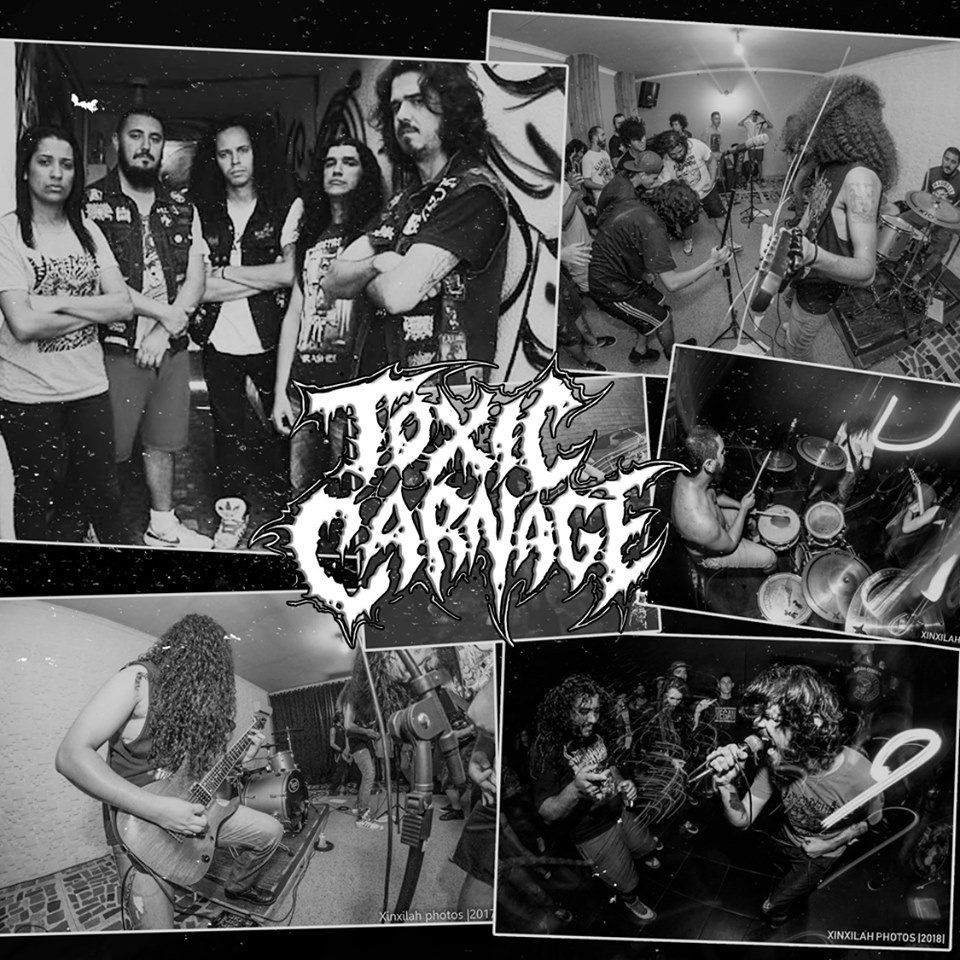 Your music style is Thrash Metal. Which are your main influences (Favourite Artists / Bands etc.)
We like thousands of bands, i know i'm gonna forget to mention some important ones, but we are huge fans of Destruction, Sodom, Kreator, Nocturnal, Toxic Holocaust, Exodus, but we also love Brazilian bands like Sepultura, Bywar, Violator, Ratos de Porão.

Which things, do you think, a Band should sacrifice in order to succeed?
Have you ever sacrificed anything in your life for a better future of your Band?
I think that a band, regardless of being professional or just a hobby should sacrifice a little bit of their time rehearsing, practicing, and working on its own songs. Having a band its not just get drunk or high while playing covers on a dirty bar. We always have a message to pass, and doing this with music its something awesome. We don't need to be super musicians, but we need to practice in order to release something decent to the listeners. We sacrificed lots of money and time to release our songs, but i think it worth the price. Living just to work and pay bills is pointless to me, we all need to do something with our lives.

Describe your ideal live show as a performance Band. Have you already experienced that?
I think that an perfect live show happens when we have decent equipment and people singing along our songs. it so rewarding to see the crowd screaming VIOLENCE AND BEER with lots of beers being spilled all over the stage. It happens sometimes, but we don't play live since 2019... how i miss playing live =/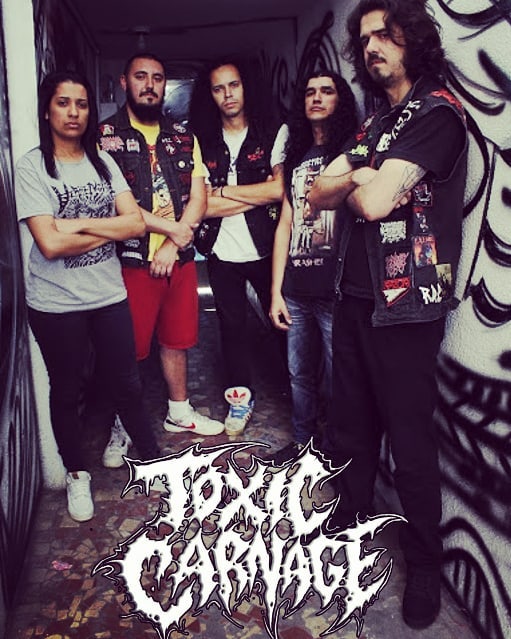 Which attributes, do you think, that a new Thrash Metal Band should have in order to gain identity and be unique?
There is billions of thrash metal bands today. This new generation of thrash metal are great, we have lots of great bands all over the world, but sometimes thrash metal can sound kinda cliche. In my opinion, thrash metal can be very diverse, but a band must work hard to not sound similar in every song. Tempo variations, intelligent lyrics and creativity are essential to make a nice release. Its kinda boring to listen to an album that in every song the backing vocals are shouting something about metal. We also have our cliche songs, that's normal, but we are always growing and trying to improve, making new lyrics and listening to different kinds of music, this is important to bring new elements to our songs.

Do you believe that Bandcamp and other Digital Platforms help the new Thrash Metal Bands? Which, do you think, is the ideal way for a Band to promote its work?
I just love Bandcamp, its very important to keep a band alive. There you can support all the bands you like. Can you imagine if everyone that likes our songs gives us 1 dollar? We'd probably have something like 13 dollars, we'd be super rich (Just kidding haha). Other digital platforms are also important and it helps the people finding new bands. we are not in the 80's anymore and the way that people listen to music changed a lot, the only problem that i see on it is that music got kinda disposable. in the past you used to buy a CD and listen to it until you get addicted to the songs. Today we normally listen to a new band for like 5 minutes and we say "NEXT". This really sucks because some bands are really cool, they just need a few more listens to we got involved.
Do you know anything about the Hellenic Metal Scene?
Of course!! in my opinion, along with the Brazilian scene, Greece has the most important scene on this new wave of thrash metal. bands like Suicidal Angels, Rapture, Exarsis are just great. When i listen to a new band and its from Greece, i know that it will be quality stuff.
What are your future plans?
Well...we are finishing our new songs and our intention is to record our second album as soon as possible. So far we have 10 new songs, and they are sounding awesome, we are so excited about this new songs, i can't hardly wait to enter on studio again. Due to all this covid situation, we aren't rehearsing, just working on the songs on our homes, and this is different. I really miss seeing all the guys and rehearse with some beers. hope this situation pass soon so we can play our new songs live.
Thank you very much for your time & Keep up the good work! The closure is yours.
We would like to thank you guys from FILTHY DOGS OF METAL webzine for this huge support, it means a lot to us. To anyone reading this, try to listen to our songs, If you like it, spread the word, share with your metalhead friends and always keep in touch with us. We are listening to everyone's critiques and compliments to make better songs, and we are really looking for our second album. Regards from Brazil and FUCK YOU BOLSONARO!!!!!!!!!
By Steve the Filthy Dog.
TOXIC CARNAGE CONTACT:
https://toxiccarnage.bandcamp.com/
https://www.facebook.com/toxiccarnagethrash/
https://www.reverbnation.com/toxiccarnagethrash
https://open.spotify.com/artist/3aga0CnC6BFyynGaAtiAIv