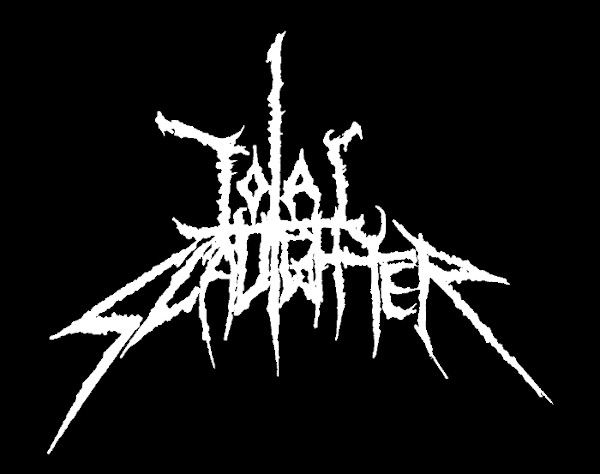 !!!BLACK 'N ROLL FROM POLAND!!!
We had a conversation with Vikk (Drums/Vocals).Enjoy!
Welcome to the FILTHY DOGS OF METAL Webzine.
1. Tell us a few things about TOTAL SLAUGHTER (Members, Starting Year etc).
Hailz! First of all, thanx for getting in touch with me! It's always cool to do an interview! Total Slaughter is me (Vikk - drums, vox), Robb (guitar) and Nikk (bass).We all knew each other some time before starting the band but the final idea was totally random. We just got drunk together on a party and decided to make the worst and the most filthy rock 'n' roll band in the world. That's the story, nothing special.
2. You have recently released your demo ''Rock'n'Roll from Hell''. What is the feedback from your audience as well as from the press?
The feedback is actually better than we expected. As I said, we didn't really plan everything. We just wanted to make some rude, satanic noise! We're glad that people like it!All the tapes have been sold in two weeks. When it comes to the press, I don't know anything about any reviews etc.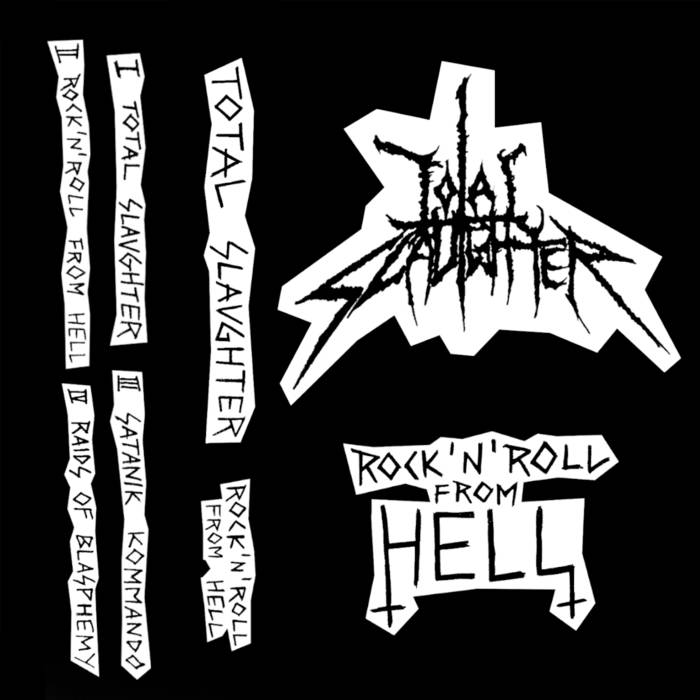 3. Label or DIY and why?
You could say it's been released by a label, because the upcoming premiere day of our first demo was actually also a motivation for me to start an underground label Sign of Evil Productions. So I just connected everything together and made Total Slaughter first band in the Sign of Evil's roster haha. I wanted to look it the most old-school, true as possible though.
4. Do you prefer Vinyl, Tape, CD or Digital Format and why is that?
For me the most important is the tape. I don't really know why, it just is the most underground format of all. I'm a tape maniac. I collect vinyls and CDs as well but I always get the most joy out of cassettes. Fukk digital format!
5. Your music style is Black/Thrash Punk Metal. Which are your main influences (Favourite Artists / Bands etc.)
Sabaton, Linkin Park and Madonna.
6. Which things, do you think, a Band should sacrifice in order to succeed? Have you ever sacrificed anything in your life for a better future of your Band?
Well if you're playing black metal you should sacrifice a goat or something I guess but I don't care. We're not sacrificing anything, maybe our sanities. But overall we don't really give a fukk about anything in life so there's nothing to sacrifice haha
7. Describe your ideal live show as a performance Band. Have you already experienced that?
Lots of blood (real one, not the fake one), cheap meat bought straight from the butcher and obviously pig's heads. Big flag behind the drumset (it's very important). All members must be drunk or drugged. This is fukkin' rock 'n' roll. The more rude the performance is, the better. I have experienced something like that in 2018, when I played with my other band Hellcurse in Berlin. We did everything that I've written about but not everyone liked it (pussies!). We also got one gig in Wroclaw cancelled because the owner of the club knew what will happen when we get on the stage and he just disagreed (pussy!).
8. Which attributes, do you think, that a new Black/Thrash Metal Band should have in order to gain identity and be unique?
No black/thrash metal band nowadays will be unique. Everything's the same. Everything already has been recorded. This music is only made for worshipping the golden years of black metal. Fuck identity. It doesn't matter who plays the music, what matters is if the music is real.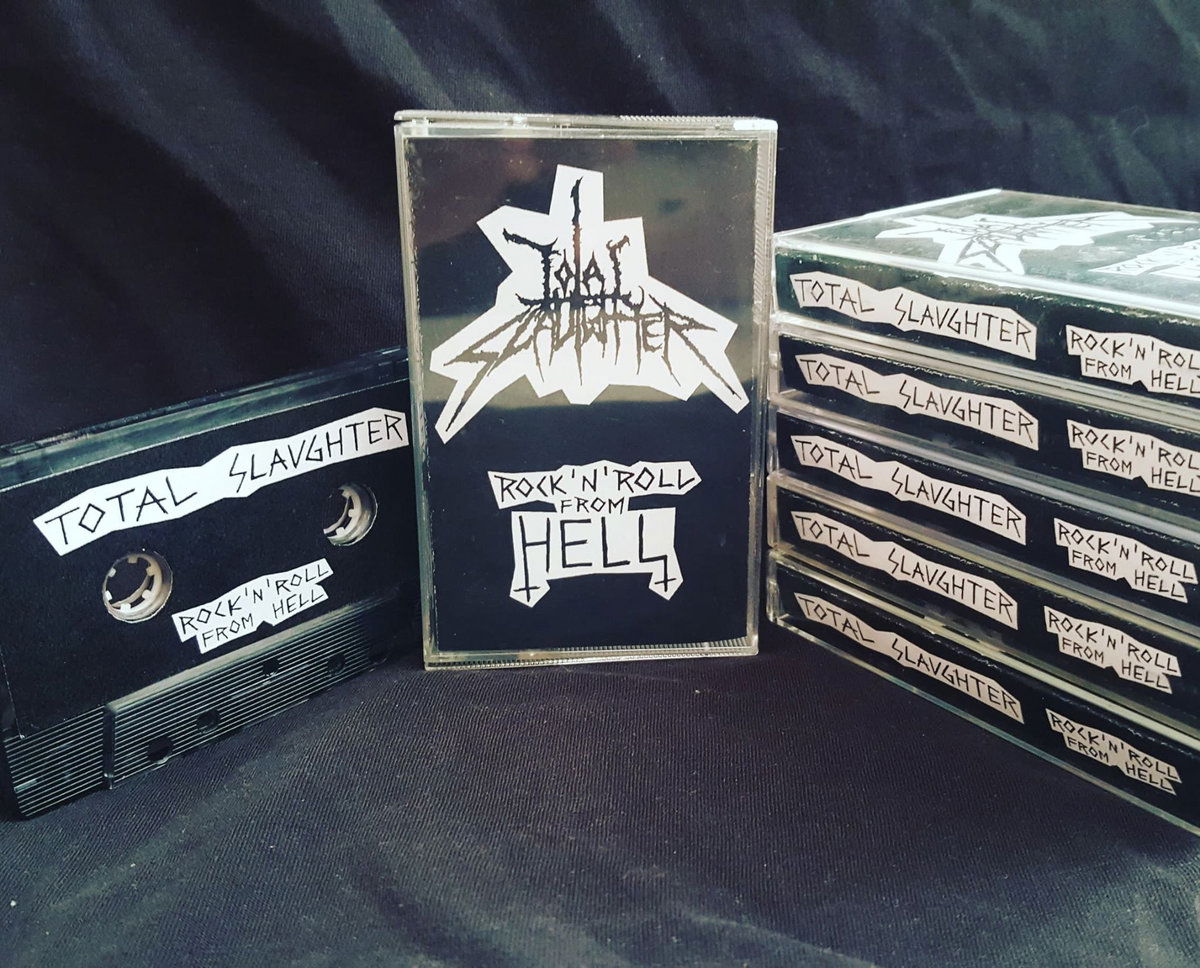 9. Do you believe that Bandcamp and other Digital Platforms help the new Black/Thrash Metal Bands? Which, do you think, is the ideal way for a Band to promote its work?
Yes, bandcamp helps a lot but I think that the best way to promote work in the underground is still sending physical copy to a listener with a hand written letter. Internet makes things easier but it kills the underground spirit in metal. That's why uploaded only on track on bandcamp. If you like the preview buy the fukkin' tape. And we don't care about the money, we just want to keep the fire burning! We also don't have any facebook or instagram page. Fuck this.
10. Tell us a few things about the New Underground Metal Scene in Poland (Bands, Fanzines, Webzines, Metal Clubs etc.)
The underground in Poland is actually pretty solid. We have a lot of great and promising bands. There are Black Hosts, Haunted Cenotaph, Armagh, Necromanzer, Sexmag, Gallower, Frightful or Pandemic Outbreak. We all know and support each other. When it comes to 'older' and more experienced warriors, there are awesome bands as well - Deus Mortem, Anima Damnata, Voidhanger, Bloodthirst or Ragehammer. Can't think about any more at the moment. There are some polish metal webzines but I don't care about them really. We do have few cool magazines though. We also have a lot of concerts going on all over the Poland (obviously due to the pandemic there isn't much but I know the show organizers are still doing their best so the maniacs should not be bored).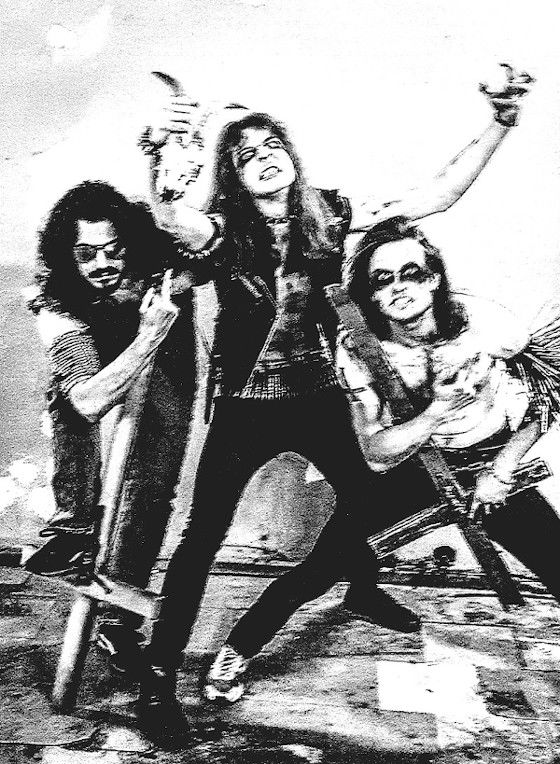 11. Do you know anything about the Hellenic Metal Scene?
Sure! I know few great bands like Slaughtered Priest, Necrochakal or Dead Congregation. Can't recall any more as for now...
12. What are your future plans?
To focus on our next demo. We already have few ideas for the new songs but nothing specific yet.
13. Thank you very much for your time & Keep up the good work! The closure is yours.
Thanx for the interview opportunity! Spread the insanity!
By Steve the Filthy Dog.
TOTAL SLAUGHTER CONTACT: