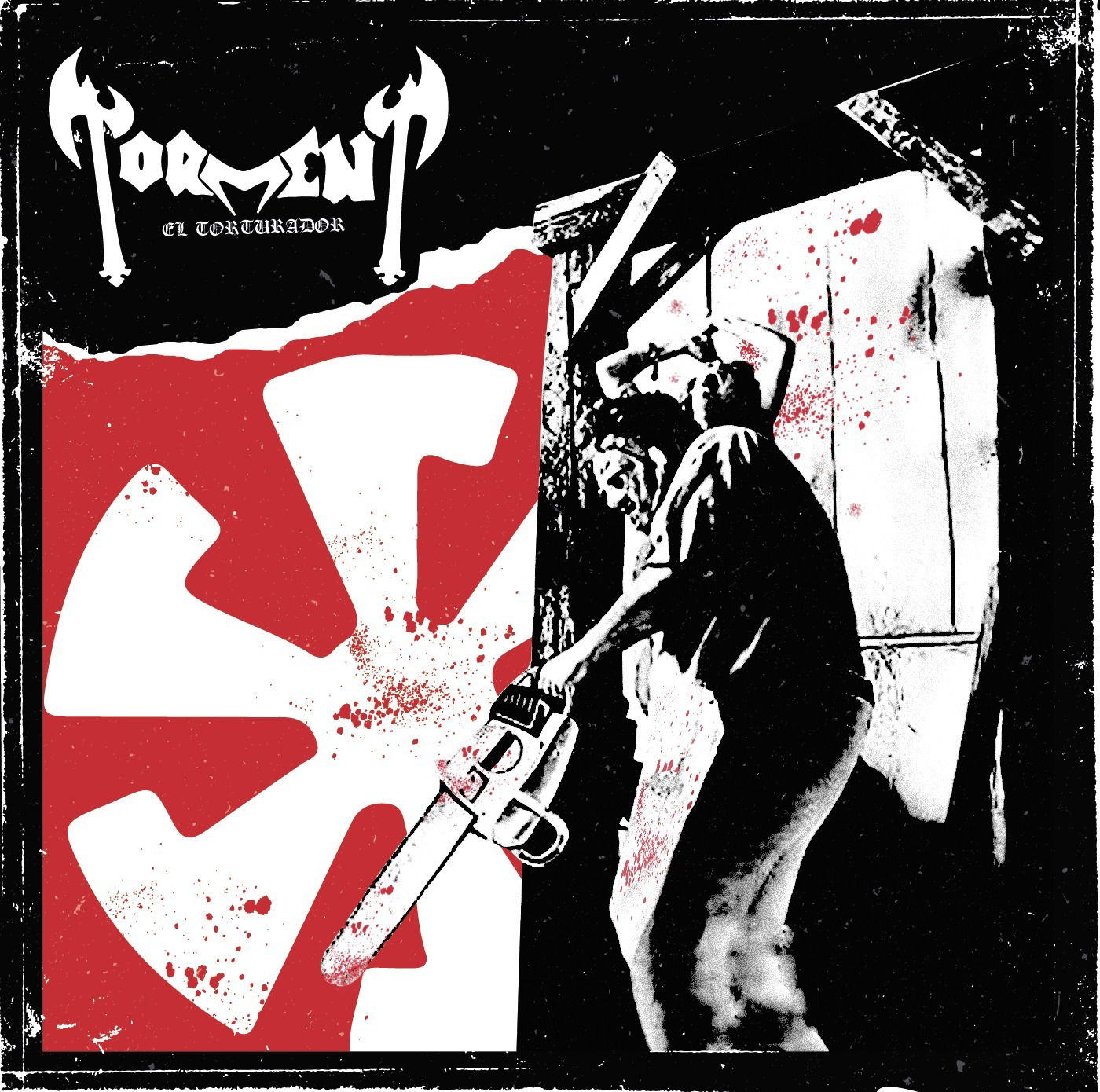 !!!HELLISH SPEED/THRASH METAL FROM COLOMBIA!!!
We had a conversation with Wilder Uribe aka Mutant Hunter (Guitar/Vocals).Enjoy!
Welcome to the FILTHY DOGS OF METAL Webzine.
1. Tell us a few things about TORMENT (Members, Starting Year etc).
Torment was born in the middle of 2012 by Camilo Mosquera (Nekromantie) on drums and me, Wilder Uribe (Mutant Hunter) on guitar and vocals, with the idea of making music rescuing the essence of metal from the 80's, time later Joisser Natera (Blasphemer) takes control on the bass. In 2014 we debuted in a concert with great bands from the Colombian scene such as Terror, Dirges, Evil rage, and Carnificial.At the end of 2015, Joisser Natera leaves the band for work reasons like Camilo Mosquera but in 2017.Sometime later Heybromn (Nmorbyeh) takes command on the bass and second voice, John Carvajal (Incinerator) does his part on the drums to begin the recording of what would be the first EP of the band called "El Torturador".
2. You have recently released your EP 'El Torturador'. What is the Feedback from your audience as well as from the Press?
Currently, we have only released two of the songs that are part of our next work "Speed Metal" and "Death Trap", the release of the EP was delayed because of the current world situation (Covid-19), we hope it is ready to mid-October of this year.However, we have had very good feedback and the response of the people has been really good.
3. Label or DIY and why?
The recording of the EP was made in the Fenix rehearsal room with the support of Devilmind Productions and then the Panamanian label Bluespoon Records became interested in our music and we reached a good agreement with them to be able to press the recorded material
4. Do you prefer Vinyl, Tape, CD or Digital Format and why is that?
We have no preference regarding the format, for us what matters is the sound that the material contains, over the digital format, we believe that today it is as important as the physical format, so that our music can reach every corner of the world.
5. Your music style is Speed/Thrash Metal. Which are your main influences (Favourite Artists / Bands etc.)
Torment has many influences on his music, some of the bands that influence us are more than all bands from the 80's like Iron Angel, Agent Steel, Retrosatan, Muro, Whiplash, Iron Maiden, Razor, Warrant (Ger), etc.
6. Which things, do you think, a Band should sacrifice in order to succeed? Have you ever sacrificed anything in your life for a better future of your Band?
One of the things that a band must sacrifice to be successful is time to get to know their instrument so that they can interpret it in the best way, also monetary expenses in rehearsals, maintenance of the band's equipment, and also to record their songs.And yes of course, over the years we have sacrificed many things, but I think that if you believe and have passion for what you do in the end everything will have good rewards
7. Describe your ideal live show as a performance Band. Have you already experienced that?
Our ideal show would be one in which all the people present, regardless of the number, are willing to sing and bang their heads against the stage to the rhythm of our songs.We have a time without playing live, but on past occasions, we have received excellent energy from the maniacs present
8. Which attributes, do you think, that a new Speed/Thrash Band should have in order to gain identity and be unique?
The most important thing I think are the musical bases that the band has to compose their riffs and to write the lyrics of their songs. For this reason the importance of knowing your instrument very well in order to create something new, try to innovate without losing the essence of the old metal.
9. Do you believe that Bandcamp and other Digital Platforms help the new Speed/Thrash Metal Bands? Which, do you think, is the ideal way for a Band to promote its work?
Of course, if it helps, we are currently living in the age of technology and why not take advantage of it?Many people cannot take their sound equipment to the street and this is a practical way to listen to many new bands and it is also excellent to promote our work.
10. Tell us a few things about the New Underground Metal Scene in Colombia (Bands, Fanzines, Webzines, Metal Clubs etc.)
The Colombian metal scene is very large and is constantly growing full of very good bands, to mention all of them would be very difficult but some of them are Abaddon, Terror, Masacre, Witchtrap, Warthrash, Nightmare, Tyger Tank, Savage Aggression, Incinerating Prophecies, Crucifixor, Hellstrom, Antheology, Kampfwagen, Dirges, Crocell, Cerberus, Axe Steeler, Evil Rage, Opositor, Hellion, Burning ... among others that escape us at the moment but continue to fight for true metal.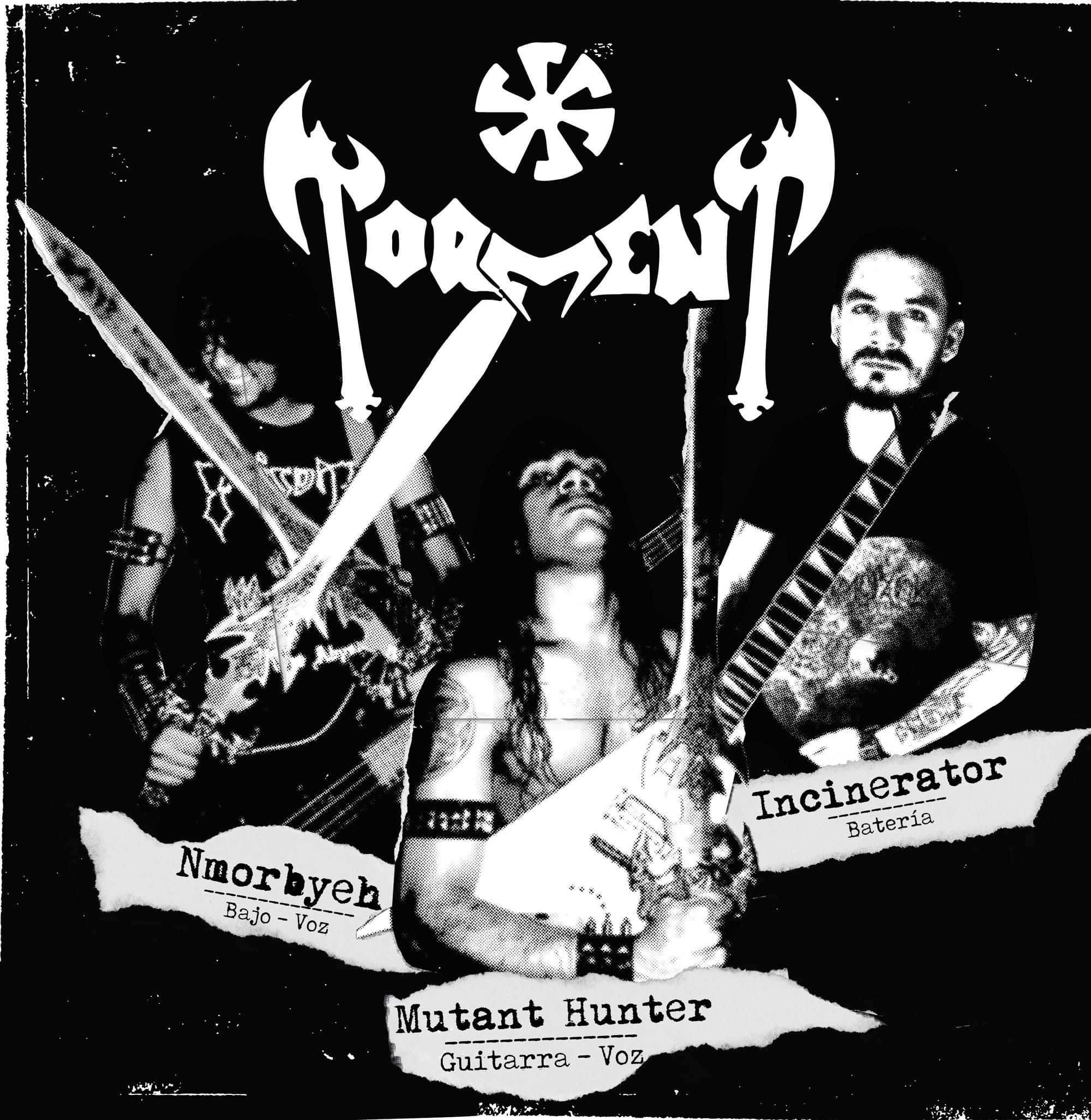 11. Do you know anything about the Hellenic Metal Scene?
We know that they have very good bands like Rotting Christ, Slaughtered Priest, Gladiators among others and that they also organize very good metal festivals full of metal maniacs.
12. What are your future plans?
We plan to spread our music everywhere and for that, we are working on releasing our EP this year and later releasing our first album. We are also working on releasing a split with a US band called X.I.L. under the Metal Head Productions label in cassette format.
13. Thank you very much for your time & Keep up the good work! The closure is yours.
Thank you for considering us for this interview, we send greetings to all readers of Filthy Dogs of Metal and long life to metal.
By Steve the Filthy Dog.
TORMENT CONTACT:
https://tormentspeedmetalcolombia.bandcamp.com/