!!!DOOM METAL FROM THE USA!!!
We had a conversation with Rhett (Drums).Enjoy!
Welcome to the FILTHY DOGS OF METAL Webzine.
1. Tell us a few things about STYGIAN CROWN (Members, Starting Year etc).
The band officially started in 2017', but I was working at it since 2013'. It just took time to find the right people. Melissa Pinion – Vocals, Nelson Miranda – Guitar, Jason Thomas – Bass, Andy Hicks – Guitar, Rhett A. Davis – Drums.
2. You have recently released your new album ''Stygian Crown''. What is the feedback from your audience as well as from the press?
We've received a lot of positive words from both Audience and Press. I'd say for a debut a lot of people have been supportive. It's really been a great start!
3. Label or DIY and why?
Depends on what you are trying to do. This band has a really great network of support from CRUZ DEL SUR, so working with a label was where we wanted to be. I think we found the best partnership with them as well. Labels like them have a fan base for a reason. They are the shoe that fits. It's the best analogy I can give.
4. Do you prefer Vinyl, Tape, CD or Digital Format and why is that?
I collect vinyl and CD. Vinyl especially. I like digital for the convenience when travelling.
5. Your music style is Doom Metal. Which are your main influences (Favourite Artists / Bands etc.)
Primarily CANDLEMASS and BOLT THROWER. But BLACK SABBATH, IRON MAIDEN, RONNIE JAMES DIO, etc…
6. Which things, do you think, a Band should sacrifice in order to succeed? Have you ever sacrificed anything in your life for a better future of your Band?
That could be applied to most anything in life really. But I have sacrificed my time, my livelihood, some romantic relationships, my personal welfare. I've sacrificed money, my dignity, my better judgement and some of my sanity to music. To past bands… The older I've grown the wiser I have become though. My last few or current bands are far more centered. I just now chose to surround myself with those who are honorable as well as like minded. In the early days I didn't scrutinize my relationships more carefully. I learned from that. The only way to really grow is live and let live, learn from it all and keep moving forward.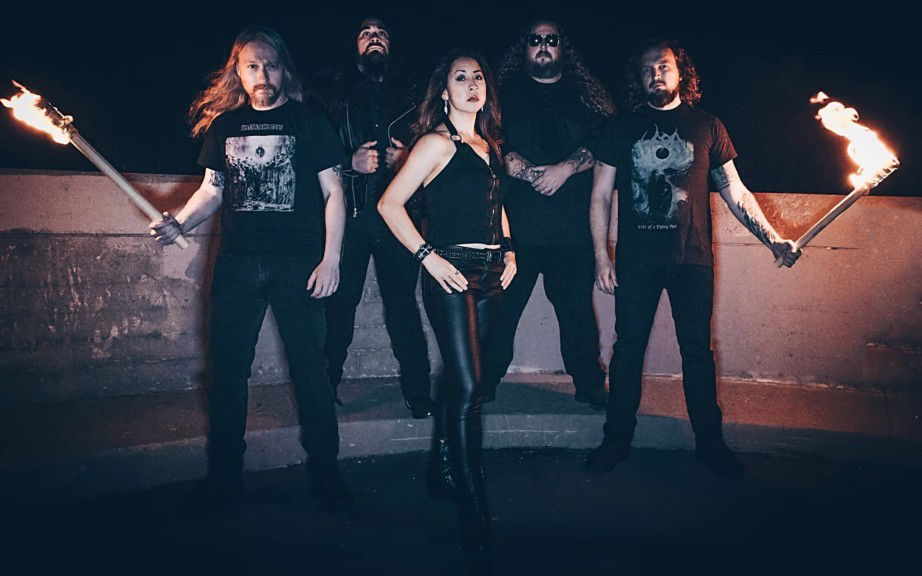 7. Describe your ideal live show as a performance Band. Have you already experienced that?
I've never had an "ideal" live show in all these years. At this point I just hope for working gear, a fun crowd and maybe a good parking spot. HAHA!
8. Which attributes, do you think, that a new Doom Metal Band should have in order to gain identity and be unique?
Integrity. If you play it, own it. Don't succumb to what others expect or demand. Play what makes YOU happy first. If the listener responds to it, then capitalize. Refine and grow, don't back down or bail when it gets difficult, because it will. This is not for the soft or easily discouraged. It's not perfect, it's not ever going to be.
9. Do you believe that Bandcamp and other Digital Platforms help the new Heavy Metal Bands? Which, do you think, is the ideal way for a Band to promote its work?
I do and use them. Its important to use social media because it is the medium. But it's also important to provide ways so people can know you and hear you. Whether it be mailers, email, flyers, even one on one communication. Just relying on Facebook is lazy.
10. You are located in the USA.Do you see any differences between US Metal Market & EU Metal Market (Labels, Bands, Fans etc)?
I think in this regard it's the fans not the labels. Labels have fan bases, some are more within their area while some are worldwide. I think this band has more weight in the EU vs USA.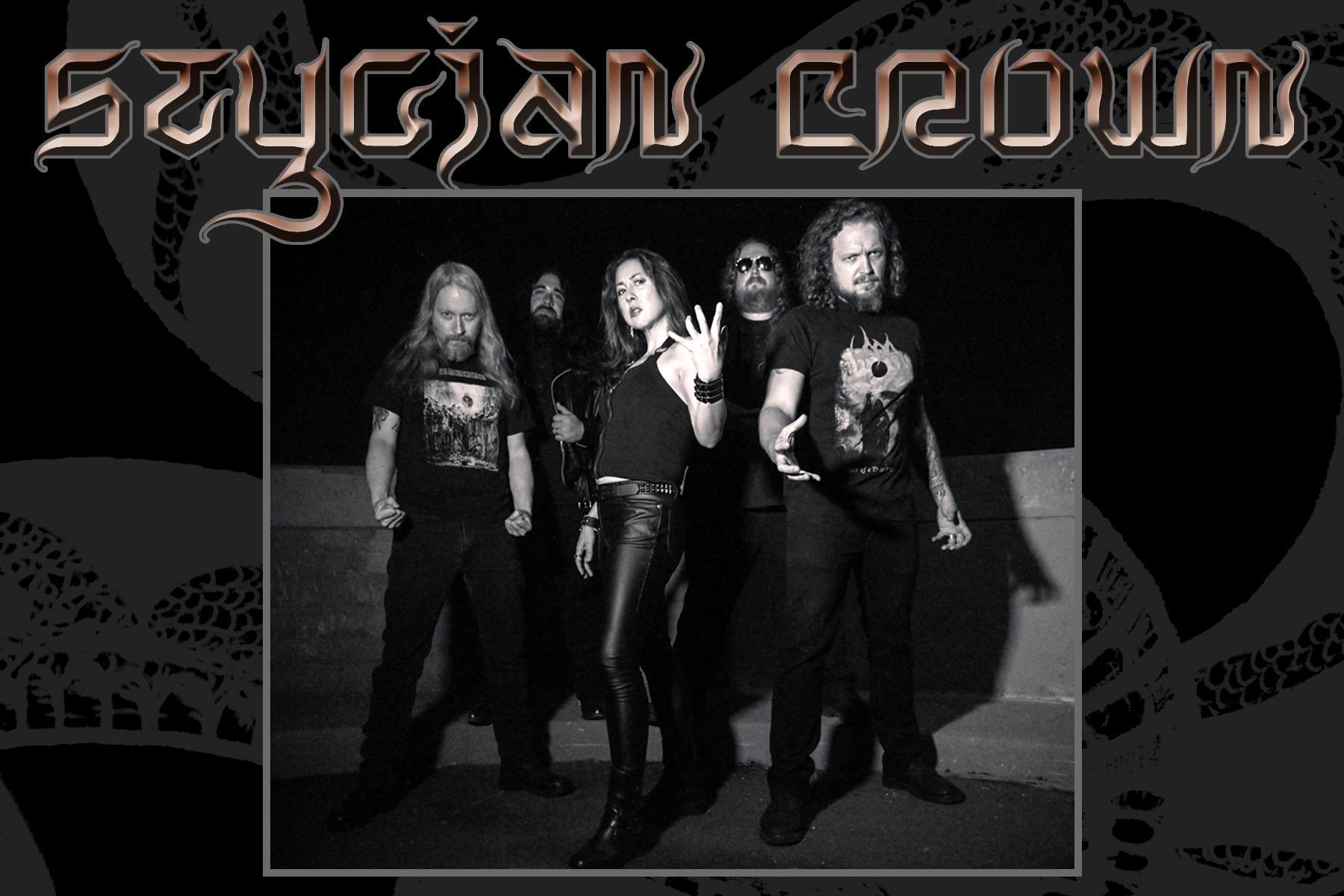 11. Tell us a few things about the New Underground Metal Scene in Los Angeles, California USA (Bands, Fanzines, Webzines, Metal Clubs etc.)
Bands - BEHOLD! THE MONOLITH, DESTROY JUDAS,
TRAPPED IN BURNING MACHINERY. Zines – The Highway Corsair. Clubs – There is a constant rotation of Venues out here, however Dan Dismal (Church of the 8th Day), Chris Hatewar (Hatewar Productions) and Angie Gabriel (Metal Invictus) are keeping our local scene alive. They deserve a lot of praise!
12. Do you know anything about the Hellenic Metal Scene?
I do not.
13. What are your future plans?
We are working on a live performance video, either streamed or pro visual. Either would be pro audio. Start writing our 2nd album.
14. Thank you very much for your time & Keep up the good work! The closure is yours.
My pleasure, thank you for giving us yours!!! Best regards to you!!! Thanks for your kind words, we appreciate it!!!
By Steve the Filthy Dog.
STYGIAN CROWN CONTACT:
https://stygiancrown.bandcamp.com/
https://www.facebook.com/stygiancrown/
https://www.instagram.com/stygian_crown/
https://soundcloud.com/stygiancrownband