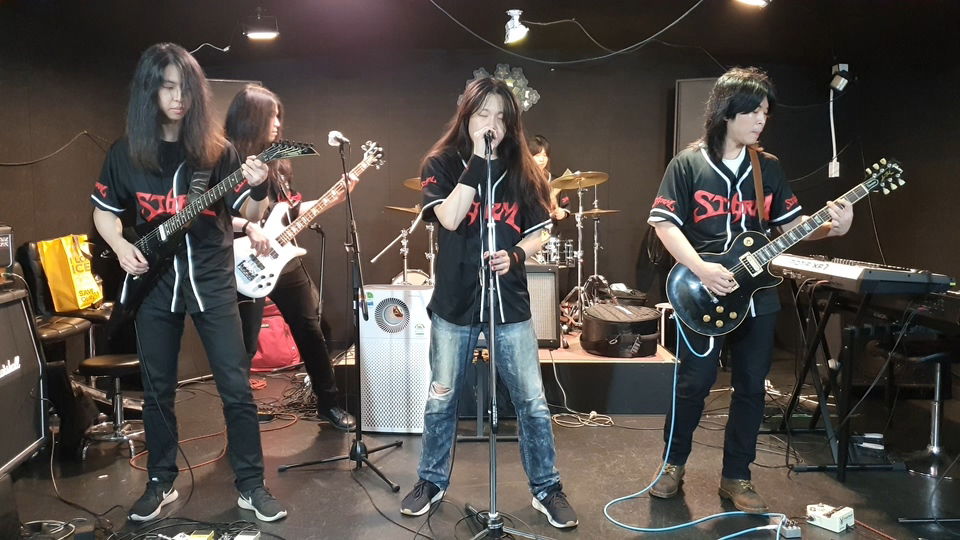 !!!SPEED METAL FROM SOUTH KOREA!!!
We had a conversation with Shuha (Vocals).Enjoy!
Welcome to the FILTHY DOGS OF METAL Webzine.
1. Tell us a few things about STORM (Members, Starting Year etc).
Hi, we're Ultimate Speed metal band Storm from Korea. I am very happy to have an interview with FILTHY DOGS OF METAL first.STORM is a four-person speed metal band formed in 2005. Since then, several members have come and gone, and the band's leader ShuhA (vocal/guitar) has maintained the band.The current member recruited two new guitarists and was reborn as a five-member, and ShuhA was only in charge of vocals.The current lineup consists of ShuhA (vocals), Arthur (Guitar), Michael (Guitar), Ende (Bass), and Kai (Drums).
2. In 2014 you have released your single ''Storm''. Have you prepared anything new since then?
Yes, I have written a lot of songs during the rest of the band during the member exchange. There are quite a few songs available, this is the first release to FILTHY DOGS OF METAL, but we are secretly preparing a new single for release in the winter.
3. Label or DIY and why?.
The Korean metal market is so small that there are few labels that specialize in heavy metal. So, in fact, most bands announce it as DIY, and STORM is preparing to establish a new metal label Zweihänder.
4. Do you prefer Vinyl, Tape, CD or Digital Format and why is that?
Very interesting question. Since I was a child (ShuhA), I grew up listening to tapes and CDs.Digital distribution is an inevitable trend, but I think that music should be heard on physical disks such as CDs and tapes (as if heavy metal fans from other countries can hear our music).I think that CD is an artistic result that contains not only music but also many images such as booklets that digital cannot contain or cover images that compress music. So, STORM is not going to stay digital and plans to release a CD.Tape isn't actually the media consumed at this point, but scarcity makes me interesting. So, when I prepare a regular album rather than a single, I have a thought that I want to release it as a limited edition tape.
5. Your music style is Heavy Speed Metal. Which are your main influences (Favourite Artists / Bands etc.)
Yes. STORM is a heavy metal band that, in more detail, stands for Speed metal. In Korea, Speed metal is often confused with Power metal, but I think it's definitely different.The bands we were affected with are heavy and speedmetal bands. Influenced by Judas Priest, Riot, X-Japan, Sex Machineguns, Anthem, Yngwie Malmsteen, Metallica, Megadeth, Slayer, Anthrax, Animetal, etc.
6. Which things, do you think, a Band should sacrifice in order to succeed? Have you ever sacrificed anything in your life for a better future of your Band?
That's a very difficult question. Being a heavy metal band in Korea means that you are already sacrificing a lot. (Laughter) First of all, Korea is a society that still has a lot of conservative culture.Also, don't easily understand playing maniac music like heavy metal. In addition to these basic issues, you have to release new singles and earn money to perform.That music can't make money. It's always the hardest thing. I'm not sure if it's the right answer for your question, but for the future of the band, you need to sacrifice your own greed and opinion.If your opinion is correct, you should not give it strong, but give your opponent time to understand it. The band usually makes it easy to say that each member is n/1, but in some situations it has to tolerate more than n/1. For a better future for the band.
7. Describe your ideal live show as a performance Band. Have you already experienced that?
The ideal live show is hosted by Zweihänder on June 20th. 'Resistance! Metal vs Idol'. As the name suggests, a metal band including STORM and a Korean indie idol perform together.We expect idol fans unfamiliar with metal and metal heads unfamiliar with idols to be shocked. It is also the first live since STORM was newly born in a 5-member group. Probably the best heavy metal night.
8. Which attributes, do you think, that a new Heavy Metal Band should have in order to gain identity and be unique?
First of all, I think it is most important to know what kind of music they grew up with and what kind of music they like.I think the most natural thing to do is to play the music you really love, not the style you're in right now.In addition, playing a heavy metal band has to fight the prejudice of society and the reality that you cannot make money through music.Rather, you need to be prepared to make money for other things. Until you meet a metal fan who likes them, I think you should worry about writing a better song and making a more enjoyable live show.If you show Metallica's Creeping death live, you don't become Metallica. Also, just because someone criticizes your song doesn't mean they become you. You already have unique possibilities that are unique enough for you. Trust yourself!
9. Do you believe that Bandcamp and other Digital Platforms help the new Metal Bands? Which, do you think, is the ideal way for a Band to promote its work?
In fact, I think this is a problem that many bands have been worrying about since the creation of digital media. It's never easy for a band to promote themselves, even in large music markets like the United States and Japan. Personally, I think we should actively use online media such as band camps and Facebook. First, the band has no money to promote, and second, the band has no money.However, online platforms are mostly inexpensive. Although there is a downside to finding it difficult for others to find the band, if you continually live and show good music, you're sure someone will be interested in the band.I think we should leave the information on the digital platform possible for that time. In the 80s, it was possible to get people's attention just because it was a heavy metal band, but now I think the band needs to actively seek out and reach out to fans.Don't be ashamed to announce your music, the band yourself. No one can convince you of music that you are not satisfied with yourself. It may be difficult to say that this is the ideal way, but I think it's actually the best way to promote a band showing results like live shows or singles. It is inevitable that they do not come because they are not interested in your live, but it is a serious problem that you do not come because you do not know that you are doing a live. Everyone wants to be friendly with the artist. Be kinder.
10. Tell us a few things about the New Underground Metal Scene in Seoul, South Korea (Bands, Fanzines, Webzines, Metal Clubs etc.)
Well, actually, the underground metal scene in Korea is not very good. Originally, the small market was concentrated on metal core or trans core bands called modern heaviness, and some extreme metal bands guarded the scene.Speed metal bands like STORM are so few that they don't fit well into a scene like this. However, contrary to the fact that many people are not familiar with heavy metal, I think there is a chance for many people to hear heavy metal.So I think there will be good results if the band advertises itself a little more actively.Korea's fanzine is well, there are a few sites, but it's clearly shrunk compared to 10 years ago. In fact, the webzine, which only deals with metal, has almost disappeared. It is sad to say.
11. Do you know anything about the Hellenic Metal Scene?
Yes, in the past, I worked as a reporter for a Korean metal magazine, and at that time Nightrage came to Korea to perform and interviewed and had a drink together.Also, Gus G knows. I also know Gus Drax, the new guitar hero from Paradox, Suicidal Angels. His performance is amazing.
12. What are your future plans?
Future plans are preparing a very secret single for the winter as I mentioned earlier. While faithful to the Speed Metal previously presented by STORM, we are preparing music that more people will love.And we plan to introduce Zweihänder's metal label to introduce STORM and other music. If I have the chance, I would like to have more live shows than now, but it is not easy with the corona virus. Fxxing Corona! But I believe there will be a better day.
13. Thank you very much for your time & Keep up the good work! The closure is yours.
It was a really pleasant interview. Please keep your interest in FILTHY DOGS OF METAL and STORM in the future. Next time I will go to Greece to perform! At that time, I hope you have a beer together. Everyone be healthy! Keep on Metal!
By Steve the Filthy Dog.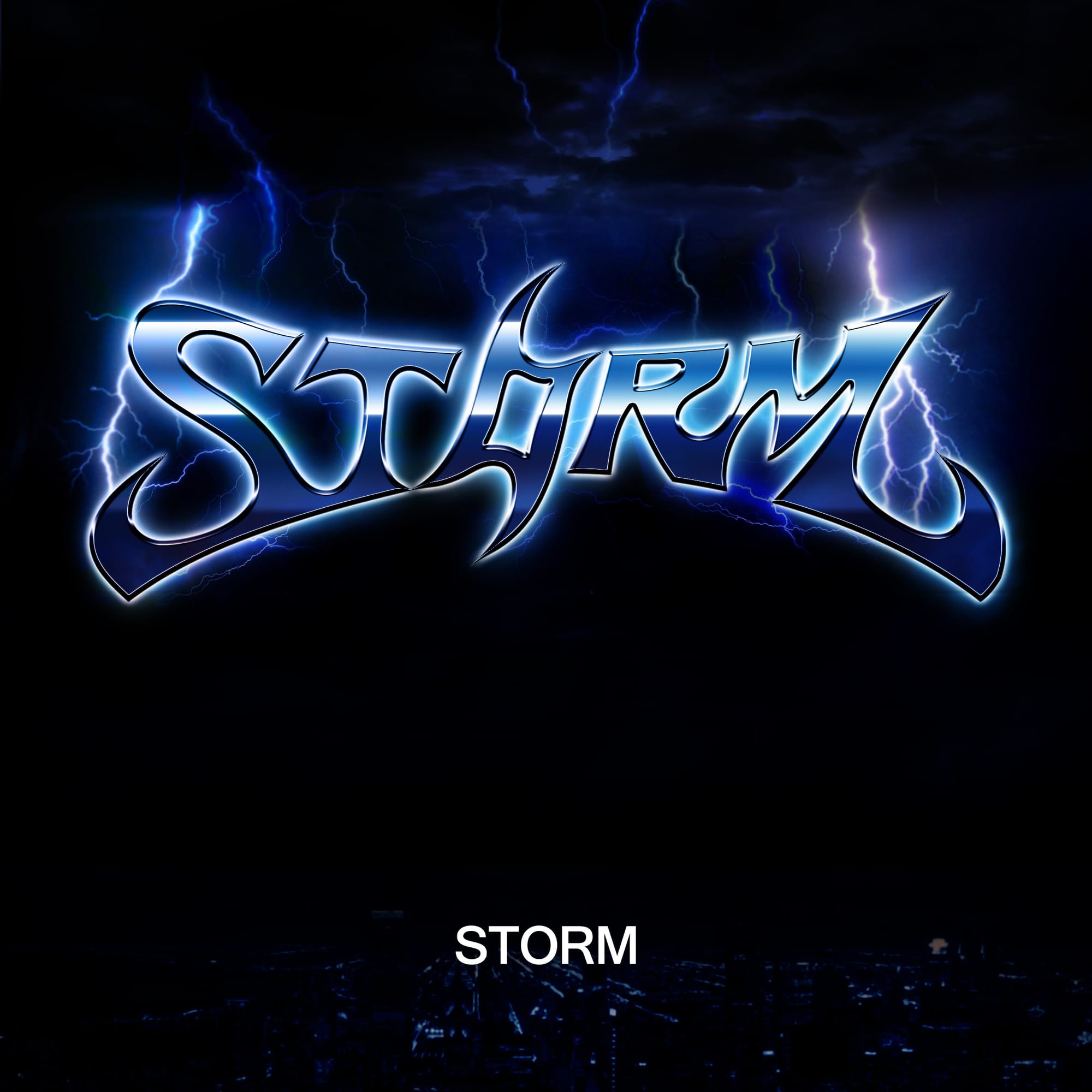 STORM CONTACT:
https://speedmetalstorm.bandcamp.com/releases