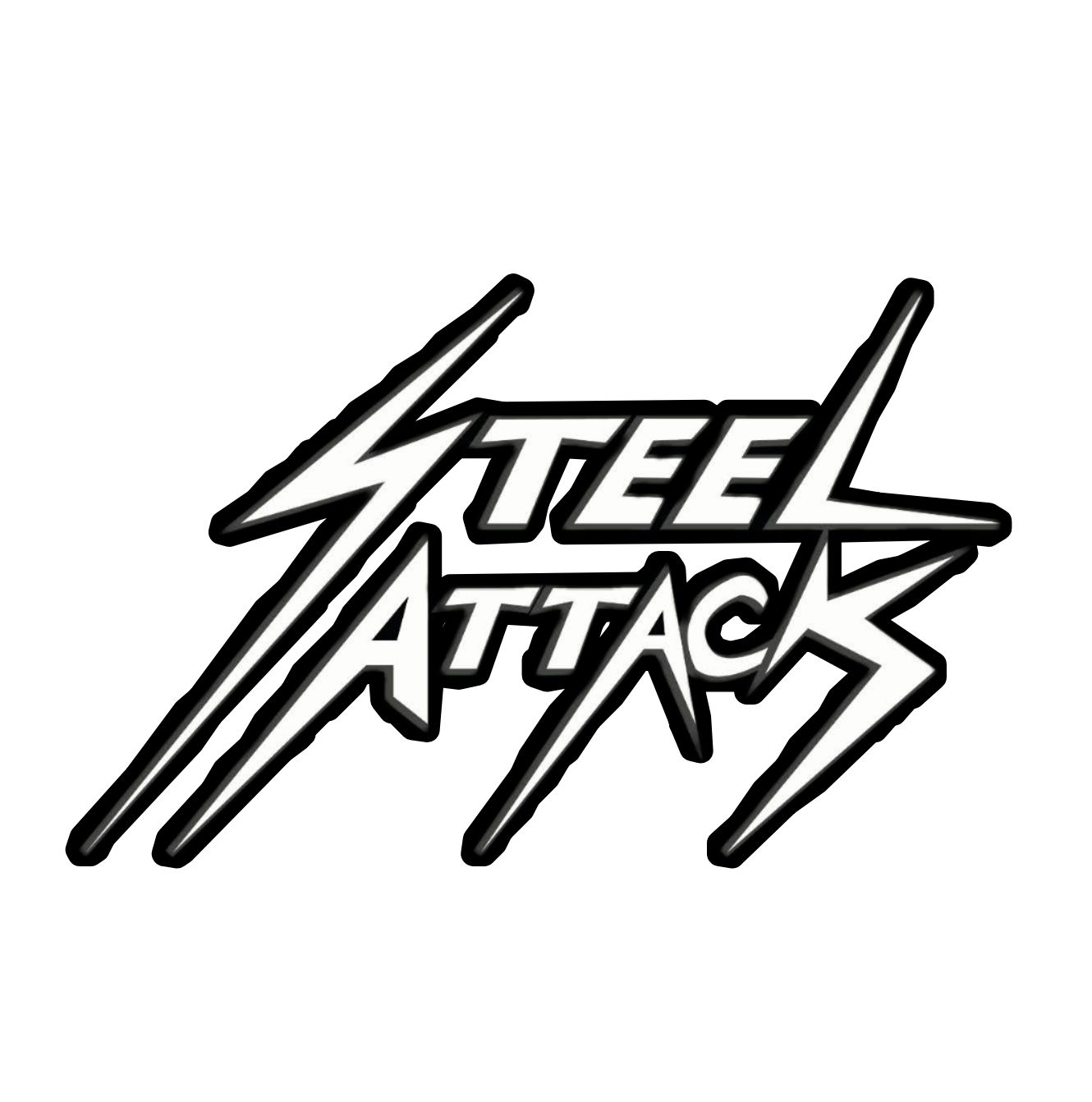 !!!COLOMBIAN BLACK/THRASH METAL!!!
We had a conversation with Kraiser. Enjoy!
Welcome to the FILTHY DOGS OF METAL Webzine.
Tell us a few things about STEEL ATTACK (Members, Starting Year etc).
Steel Attack is born in November 2021, a project led by me. Kraiser; in charge of making voices and all the instruments. I decided to do something apart from my band Kraiser (Thrash Metal) and I see that it has given a good response from the public.
You have recently released your EP ''Satanic Thrash Metal''. What is the feedback from your audience as well as from the press?
The Satanic Thrash Metal EP has been well received from the first moment I started sharing it with acquaintances and friends here in the city of Cali. When the EP came out physically a couple of weeks ago; people were familiar with it... Copies are still available, if you're interested. Write me on the Facebook page.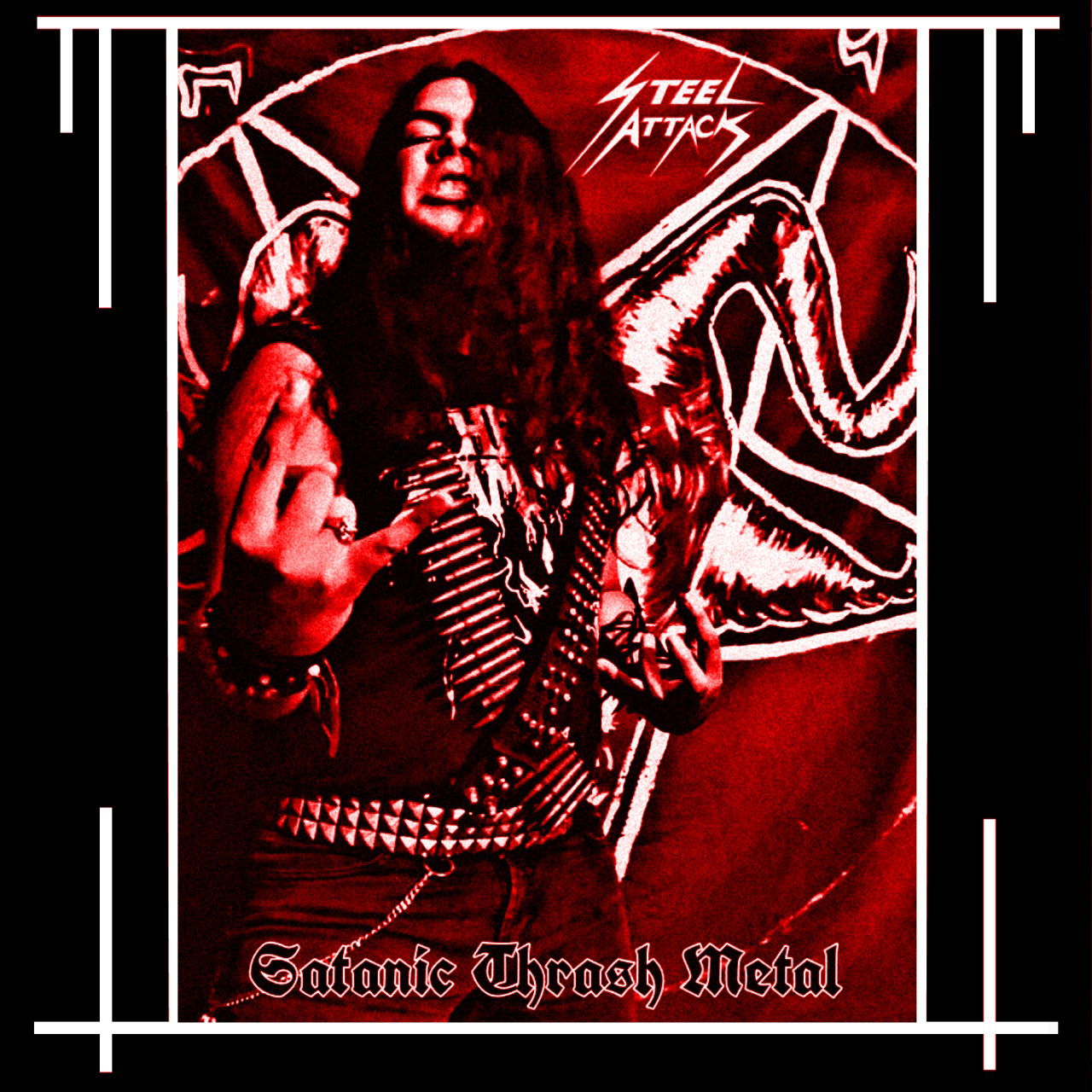 Label or DIY and why?
Currently Steel Attack works independently, we do the recordings of our songs in our home studio.
Do you prefer Vinyl, Tape, CD or Digital Format and why is that?
Personally, I'm a fan of Tape... I collect a lot of Tapes, just like the CD. But if we talk about music distribution; I choose the CD.
Your music style is Black/Thrash Metal. Which are your main influences (Favourite Artists / Bands etc.)
Bands that have influenced Steel Attack are Typhon, Burzum, Mayhem (90's Black Metal) and pure 80's Thrash Metal like Sodom, Hellhammer/Celtic Frost and Kreator.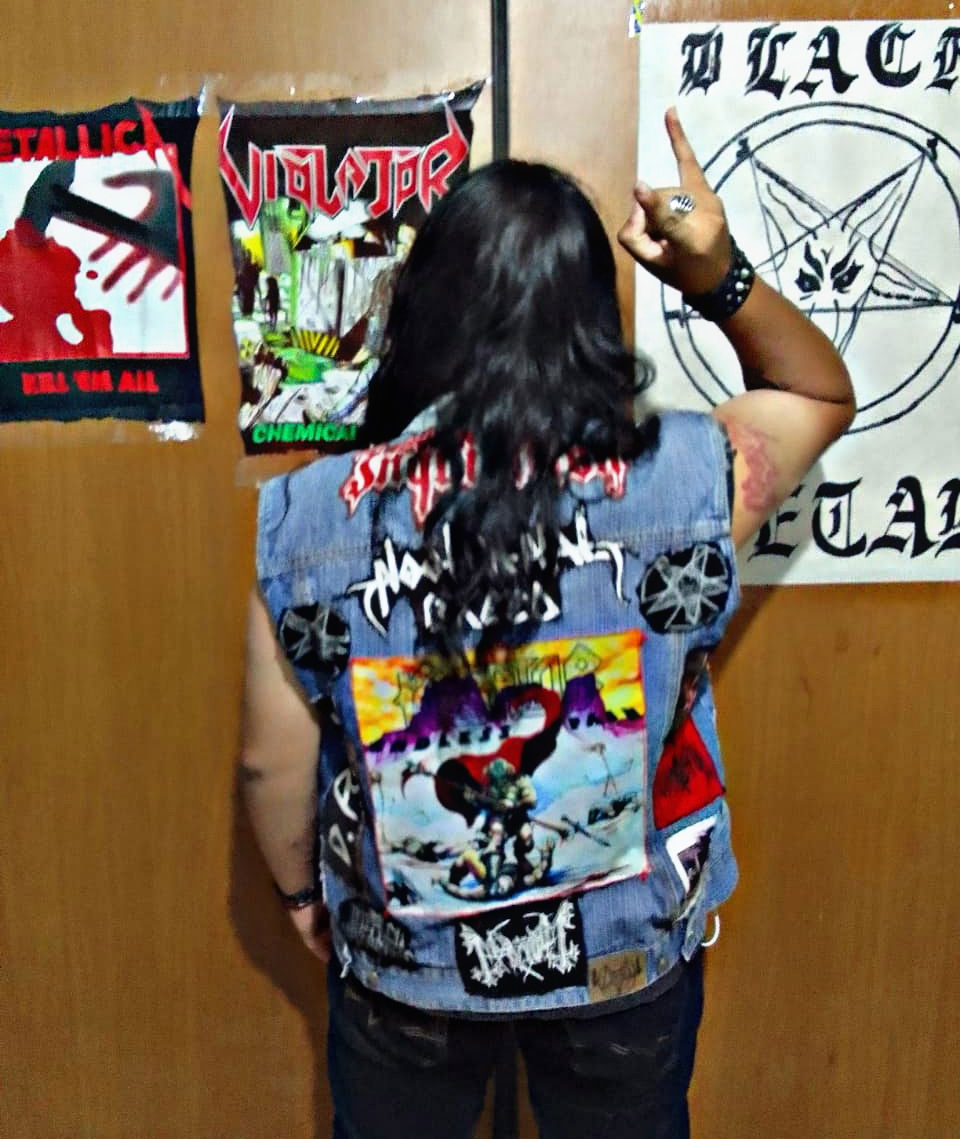 Which things, do you think, a Band should sacrifice in order to succeed? Have you ever sacrificed anything in your life for a better future of your Band?
Personally, I have always carried a philosophy over time since I started listening to Metal and doing Metal. Whoever wants to make music is because he is passionate about it and likes to make music... Unfortunately or well, here in Colombia there is very little that supports talent and buys your music and others. I released this EP with my sweat and I did it because I like it, but unfortunately here you can't live from music. There is no support anymore, that's why the sacrifice as a band is enormous and we will always make music without expecting anything in return, just out of passion.
Describe your ideal live show as a performance Band. Have you already experienced that?
Very soon at the beginning or in the middle of July 2022, in the city of Palmira Valle, Colombia. Kraiser will play and the idea is also to promote the Steel Attack EP. So it would be the first time for the public to hear Steel Attack. We hope people like it.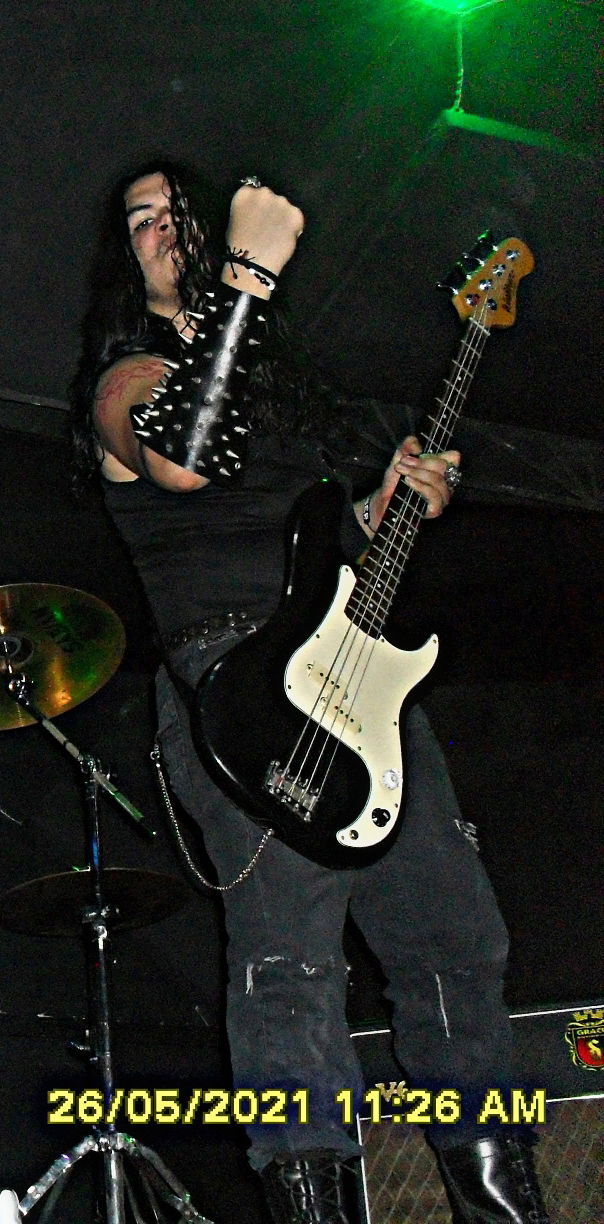 Which attributes, do you think, that a new Black/Thrash Metal Band should have in order to gain identity and be unique?
Be firm and not be overshadowed by anything or anyone; believe in what one can do as a band. I think that's the main rule to be constant and not be defeated by anything.
Do you believe that Digital Platforms help the new Black/Thrash Metal Bands? Which, do you think, is the ideal way for a Band to promote its work?
Of course, it helps a lot to promote new projects... Knowing and enjoying the new metal. The old school only criticizes how the current scene moves. With the networks and other musical platforms. I believe that this is a new alternative to meet and share with new bands and keep metal strong.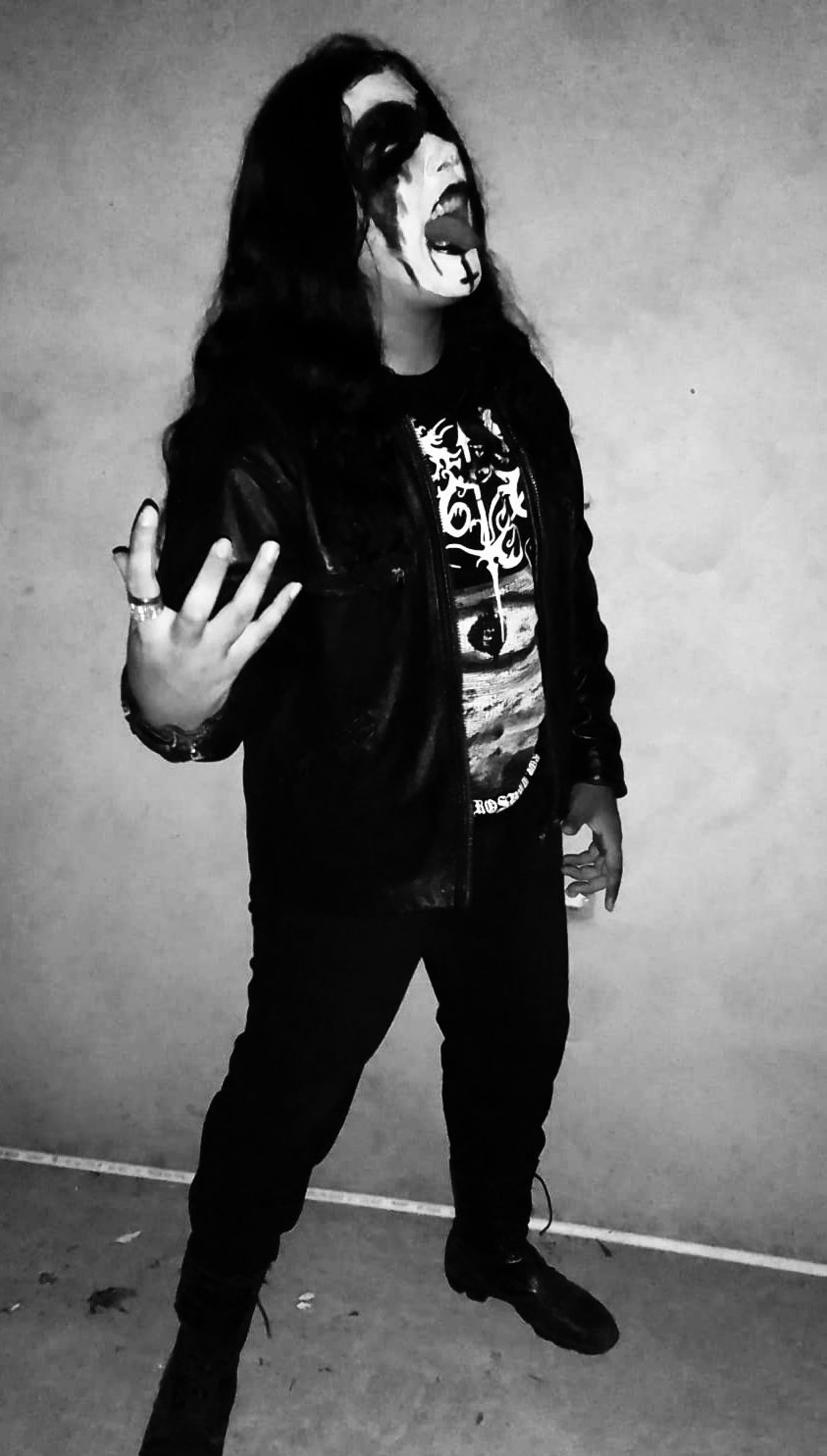 Tell us a few things about the New Underground Metal Scene in Colombia (Bands, Fanzines, Webzines, Metal Clubs etc.)
The national scene here in Colombia is a bit divided thanks to the big problem of envy... It's not very common that they support an emerging or new band; since most people only pay attention to listening and enjoying foreign metal from the 80's and 90's as well as national bands from that same era. That's why Metal doesn't grow due to this problem, and even more so when there is an event with very bestial national bands... They don't buy a ticket, they stay outside the bar and the same theme as always... Envy and strong criticism towards the bands. But as for new wave national bands, believe me there are excellent groups.
Do you know anything about the Hellenic Metal Scene?
I have always admired the European scene, very brutal. From there I really like the band Thou Art Lord. I hope at some point to see my music be heard there.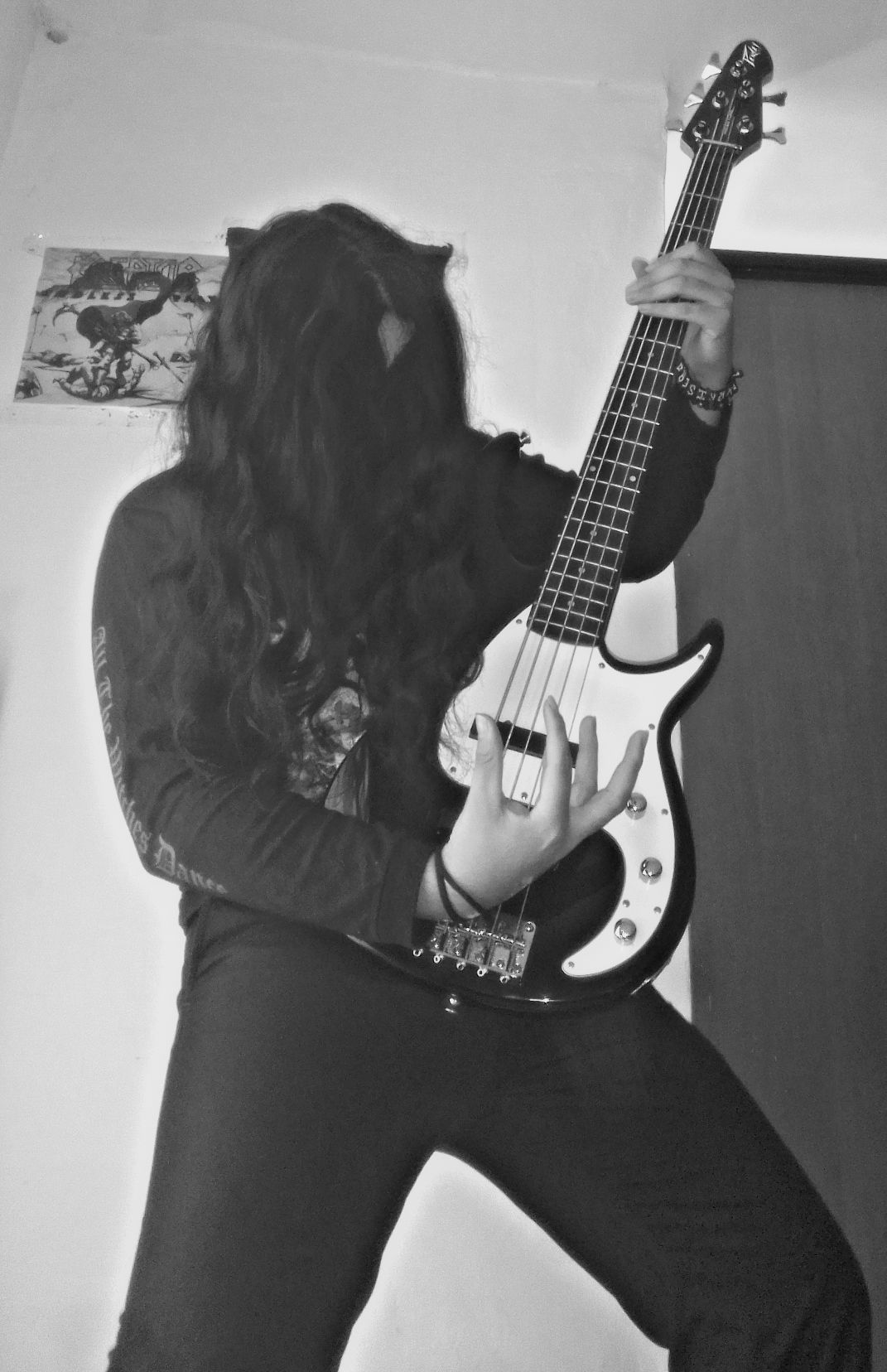 What are your future plans?
We are promoting the EP, the idea is to sell all the copies; Later I'll be thinking about releasing an album.
Thank you very much for your time & Keep up the good work! The closure is yours.
Thank you very much for inviting us, it is an honor to know that outside our country, there are people who like our Metal. A hug to all the maniacs who support us and as we say here: Que chimba hijueputa!!
By Steve the Filthy Dog.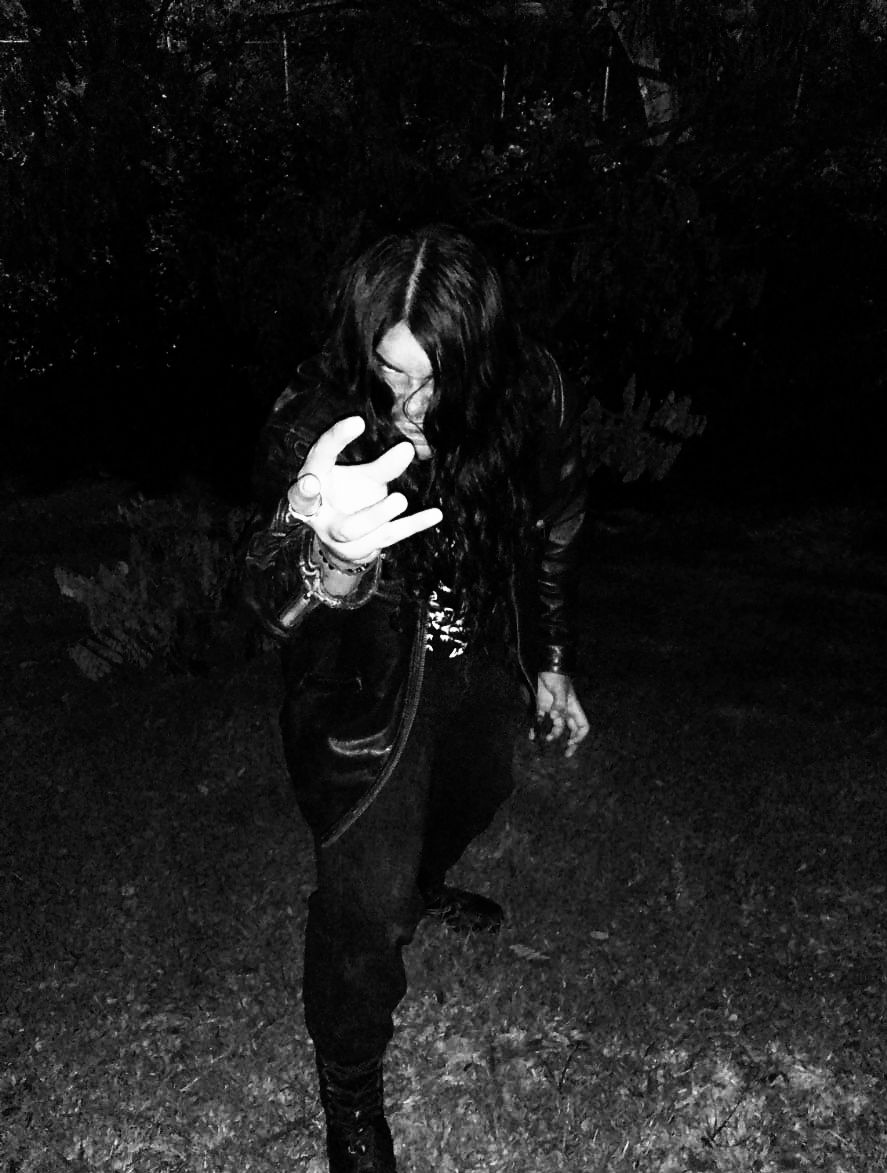 STEEL ATTACK CONTACT:
https://www.facebook.com/steel666attack